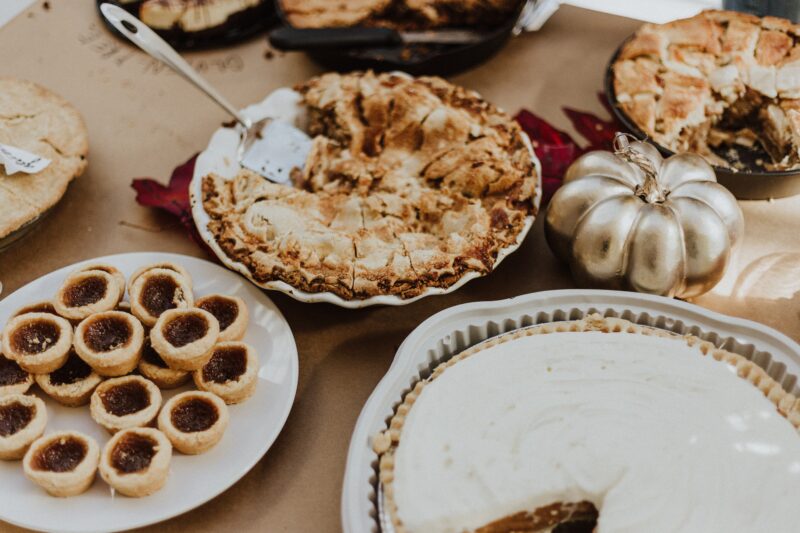 If you can believe it, Thanksgiving is here! And while this year is quite different than years past, one thing remains the same, it is a holiday to reflect on our blessings. No matter what happened this year, we can all agree that it helped us realize what is truly important so this Thanksgiving, be sure to make gratitude the centerpiece of your holiday table.
As far as planning the meal, I've got your complete menu of vegan thanksgiving recipes to help you get through Thanksgiving Eve through Sunday leftover brunch! It's my favorite time of year to cook and bake and hopefully I can help make your Thanksgiving holiday a bit easier, healthier and yummier!
Thanksgiving Eve
Eat light because you don't want to get a head start on gorging! You'll have plenty of time to do that all 4 day weekend long!
Thanksgiving Day
Let the feast begin!
Appetizers
Sides
Entrees
Desserts
Black Friday
You need your energy to fight the crowds, so start your day with a superfood smoothie along with a Pumpkin-ana Flax Muffin. Take a Pumpkin Spice Latte to go and pack leftovers for a lunch break so you don't have to deal with food courts and crappy fast food! Or perhaps a hearty bowl of Breakfast Quinoa Oatmeal!
Saturday & Sunday
Get creative with your leftovers and brunch it up!
Make time to work out, monitor portion control and enjoy your holiday!!!
And be sure to check out my holiday playlist of recipes from The Healthy Voyager's Global Kitchen!