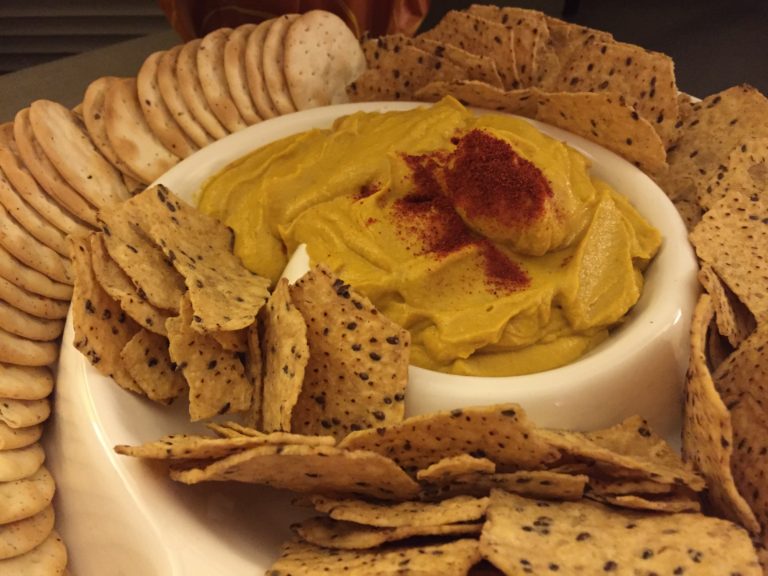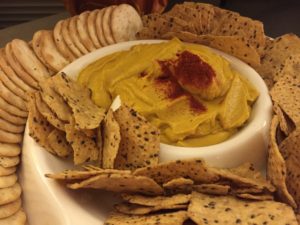 We are now in the holiday party season combined with harvest pumpkin everything! I love my vegan pumpkin hummus recipe as it is easy and tasty and a hit at all your assorted holiday festivities!
1 (14.5 ounce) can chick peas, drained
1 cup pumpkin puree
2 cloves roasted garlic
1/2 teaspoon cumin
1/2 tablespoon lemon juice
1/2 teaspoon pumpkin pie spice
2 tablespoons coconut oil (extra virgin olive oil is fine, but the results will vary)
1 tablespoon tahini
salt and pepper to taste
cinnamon or paprika, for sprinkling
Place all ingredients into a food processor and puree until smooth. Season with salt and pepper and sprinkle the top with cinnamon or paprika (depending on sweet or savory) and serve with chips, crackers, pita or crudite. Enjoy!