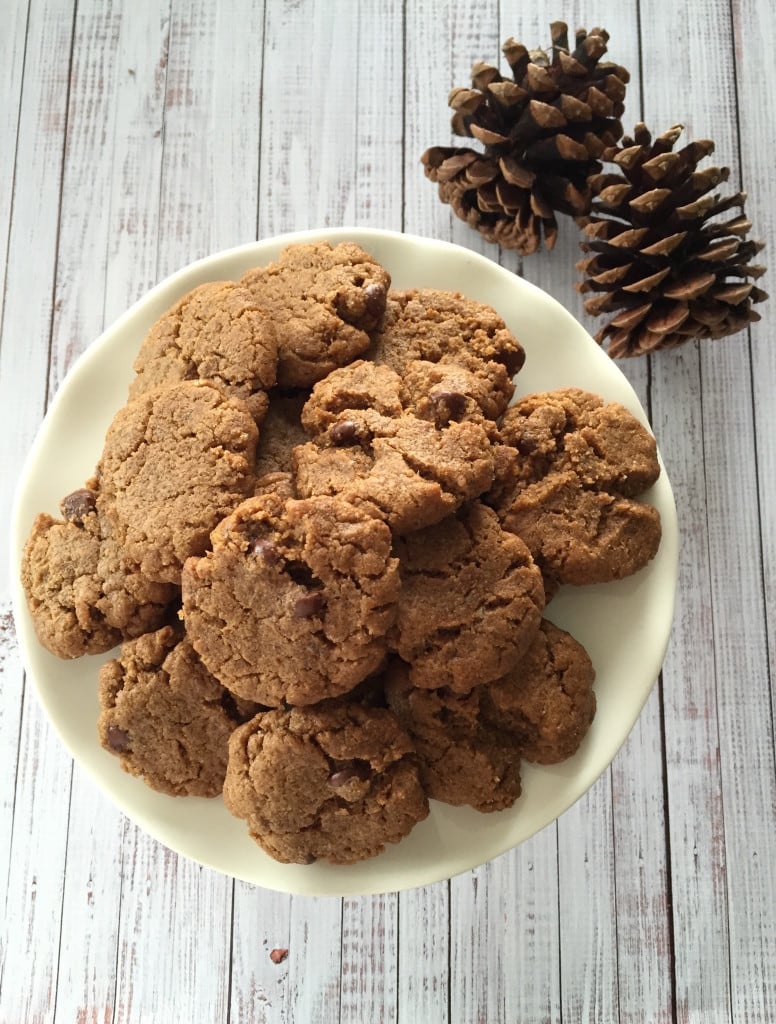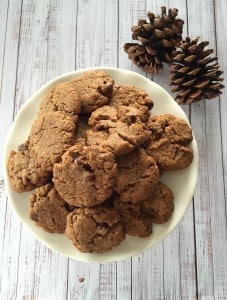 Ohhhh yes, the pumpkin season has arrived! Yum! I love all things pumpkin and pumpkin spice so when I received a fabulous jar of Peanut Butter & Co.'s newest seasonal goodie, I had to get baking!
Yes, they have a new, #vegan Pumpkin Spice Peanut Butter! It's great on toast, as a drizzle on ice cream and of course, for all your Fall baking!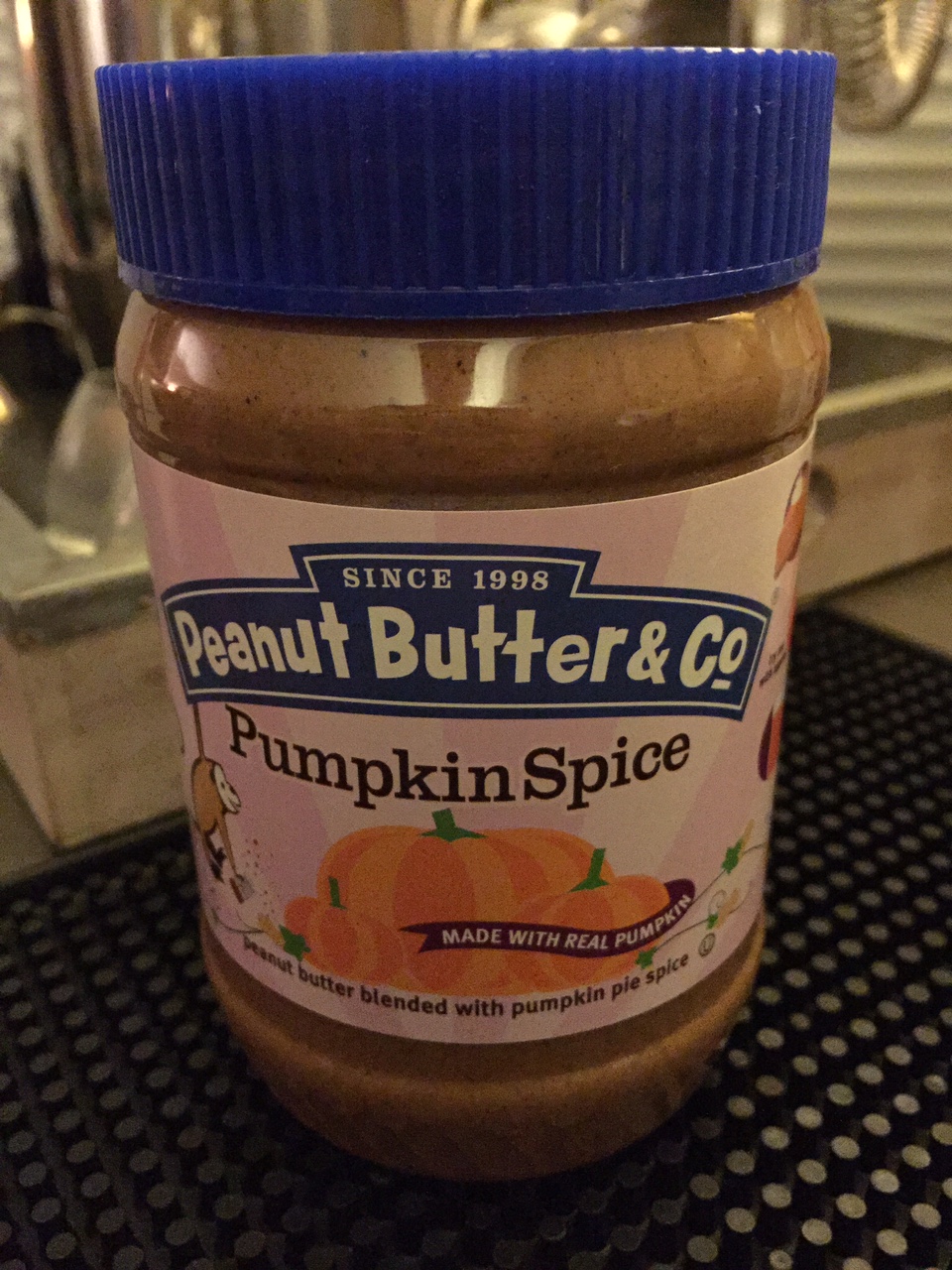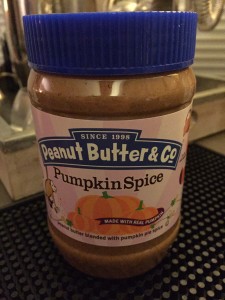 Let's stop messing around and get to the vegan pumpkin spice peanut butter cookies recipe!!
1 flax or chia egg (1 tablespoon of finely ground flax or chia seeds mixed with 3 tablespoons warm water – allow to sit and coagulate a bit)
1 cup Peanut Butter & Co.'s Pumpkin Spice Peanut Butter, room temperature
1/2 cup vegan chocolate chips (optional, but delicious)
3/4 cup light brown sugar, packed
1/4 cup granulated sugar
2 teaspoons vanilla extract (I used bourbon vanilla, adds a nice rich flavor)
1 teaspoon pumpkin pie spice
1/2 teaspoon baking soda
1/2 teaspoon salt
Add all ingredients to a large mixing bowl, and stir to combine well. The dough may be slightly granular because the sugar absorbs into the dough over time as the dough chills. Don't fret, it's a a sticky gooey dough but you'll get it there ; )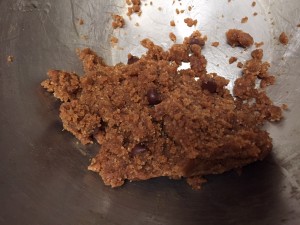 Scoop two-tablespoon sized scoops of dough balls onto a large plate, cover with plastic wrap, and refrigerate for at least 3 hours, before baking. Do not bake with warm dough because cookies will run when they bake.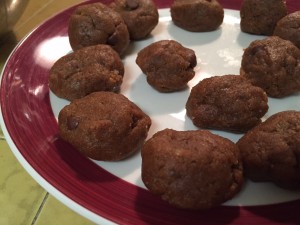 Preheat oven to 350F, line a baking sheet with wax paper or spray with cooking spray. Place cookie dough balls on the sheet, spaced at least 2 inches apart, flatten slightly and bake for 8 minutes, or until edges are set and tops are barely set, even if slightly under baked and glossy in the center. Cookies firm up as they cool; don't over bake.
Allow cookies to cool on baking sheet for about 10 minutes before serving. Enjoy!