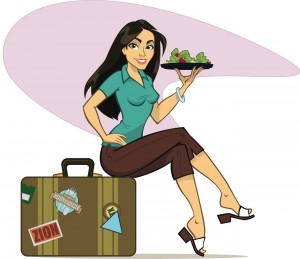 The original, flagship show – The Healthy Voyager! A travel show that proves
that regardless of your dietary restrictions, you can get out there and experience all the world
has to offer. Vegan, vegetarian, gluten free or just maintaining your weight, The Healthy Voyager shows you meals
around the globe as well as tips on how to order and stay fit while you're away from home.
The Healthy Voyager has been from Kansas City to Kenya and everywhere in between. Keep
checking back for new cities, food & adventures!
CitizenTV – Best Travel Show
Top Talent



TripFilms – Trippy Award Winner 2011
Travel Bites Award: Best Food Video
Host of the Year Nominee


Taste Awards Nominee 2013, 2014 & 2015
Best Travel Show
Best Organic or Green Show
Best Health and Fitness Show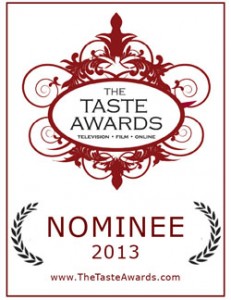 New Episodes Coming Soon:
London, San Francisco,
Asheville, Charlotte, Burning Man, D.C., Philadelphia,
Barcelona, Paris, Berlin, Athens, Rome,
Atlanta, Cape May, Bogota,
Australia, Thailand, Toronto, Russia, Bavaria and more!
Episode 16: Austin, Texas
Episode 15: Los Angeles Vegan Beerfest
Episode 14: Seattle, Washington
Episode 13: San Antonio, Texas
Episode 12: Cancun, Mexico
Episode 11: Palm Springs, CA
Episode 10: Portland, OR
Episode 9: Santa Barbara, CA
Episode 8: Kenya
Episode 7: Savannah, GA
Episode 6: Kansas City, MO
Episode 5: Big Bear Lake, CA
Episode 4: Natural Products Expo West
Episode 3: San Diego, CA
Episode 2: Denver, CO
Episode 1: Pilot – Madeleine Bistro, LA