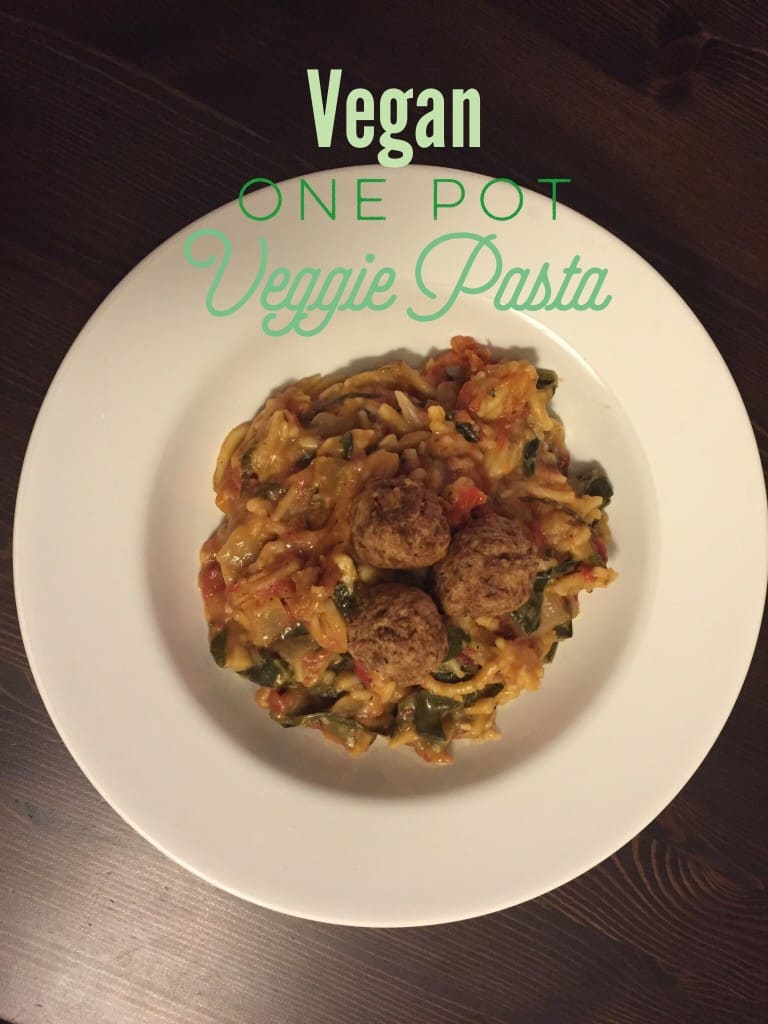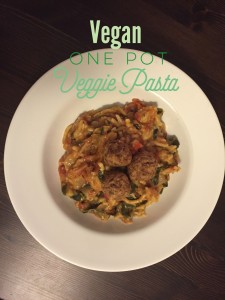 Who doesn't love pasta? Who doesn't love a quick meal that is also healthy? Well, one pot meals are all the rage and this one is packed with flavor as well as veggies! No need to worry about serving up a nutritious meal to your family on a busy school night, this one pot veggie pasta has you covered!
12 ounces linguine or fettuccine pasta of choice (I used gluten free quinoa pasta)
1 can (15 ounces) diced tomatoes with liquid  (I used fire roasted tomatoes to add flavor)
1 medium white or yellow onion, diced
4 cloves garlic, very thinly sliced
1 cup diced crimini mushrooms
2 cups fresh spinach or kale, chopped
1/4 teaspoon red pepper flakes
2 teaspoons dried oregano leaves
4 1/2 cups vegetable broth
2 tablespoons extra virgin olive oil
1 bunch (about 10 to 12 leaves) basil, diced
Place pasta, tomatoes, onion, mushrooms and garlic in a large stock pot. Pour in vegetable broth. Sprinkle on top the pepper flakes and oregano. Drizzle top with oil.
Cover pot and bring to a boil. Reduce to a low simmer and keep covered and cook for about 10 minutes, stirring every 2 minutes or so. Cook until almost all liquid has evaporated – I left about an inch of liquid in the bottom of the pot – but you can reduce as desired .
Season to taste with salt and pepper. Add basil and spinach leaves and stir pasta several times to distribute the liquid in the bottom of the pot evenly throughout the pasta as you are serving. Serve garnished with vegan Parmesan cheese and enjoy!