This is Halloween, This is Halloween, Halloween, Halloween, Halloween, Halloween! Yes, it's time to don our alter egos and commune with the dearly departed, ghouls and monsters. Plus, it's time to feast on spooky foods!
I've got you covered for all your ghoulish get togethers with my menu of vegan Halloween recipes that will add that extra BOO to all your frightening festivities!
Appetizers, Sides and Snacks
Sweets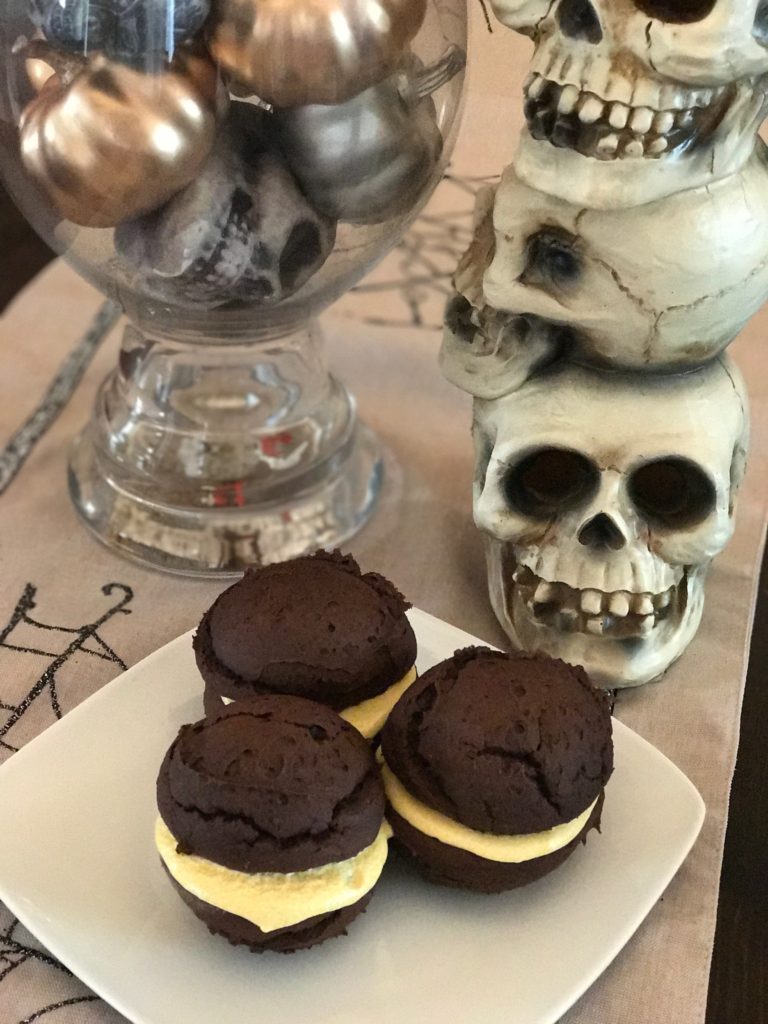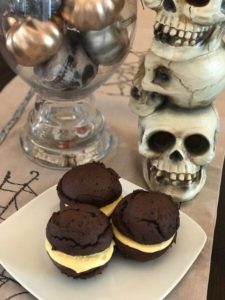 Bonus! Make Chocolate Pumpkin whoopie pies with just 2 ingredients! 1 can of pumpkin puree (not pie filling) mixed with 1 chocolate cake mix! Follow the whoopie pie recipe above!
Potions
Here is a bonus one!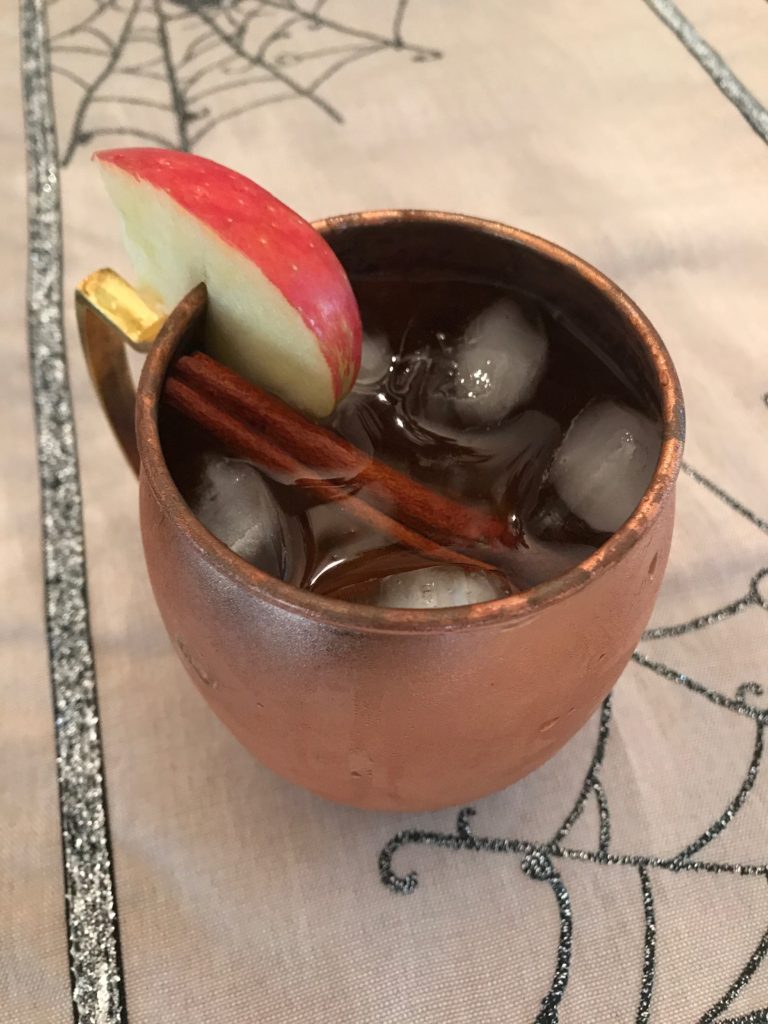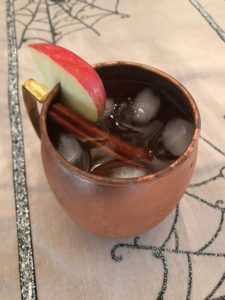 Fizzy Caramel Apple 
1 1/2 ounces Caramel vodka
1/2 ounces lime juice
3 1/2 ounces apple cider
4 ounces ginger beer
Apple slice and cinnamon stick, for garnish
Combine all ingredients, minus garnish, in a glass with ice. Mix well and garnish with apple slice and cinnamon.
And be sure to check out my holiday playlist of recipes from The Healthy Voyager's Global Kitchen!