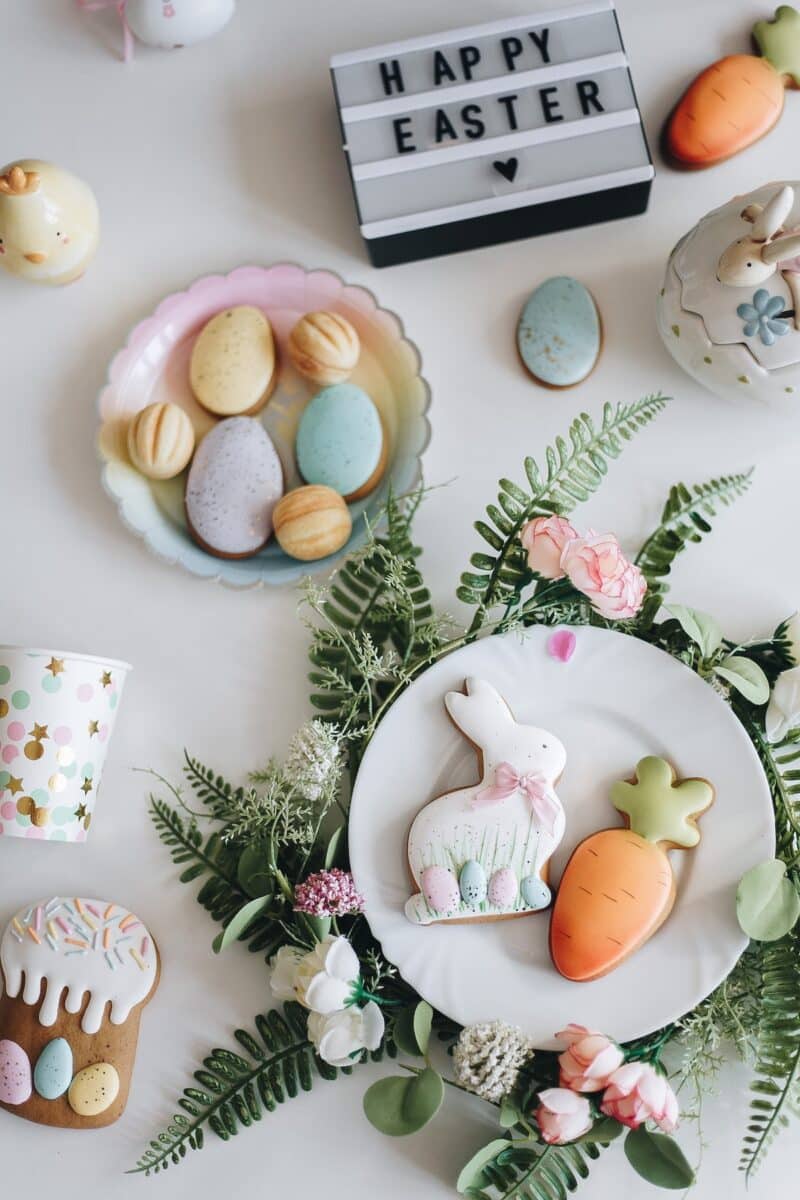 Can you believe that Peter Cottontail is almost on his way! Don't leave him or your guests hungry this Easter, start prepping your spring holiday menu now with my menu of vegan easter recipes to make this hoppy holiday a tasty breeze!
Have a Healthy and Hoppy Easter!
Drinks
Brunch
Appetizers, Salads and Sides
Entrees
Sweets
And don't forget about this fun Easter recipe from The Healthy Voyager's Global Kitchen!