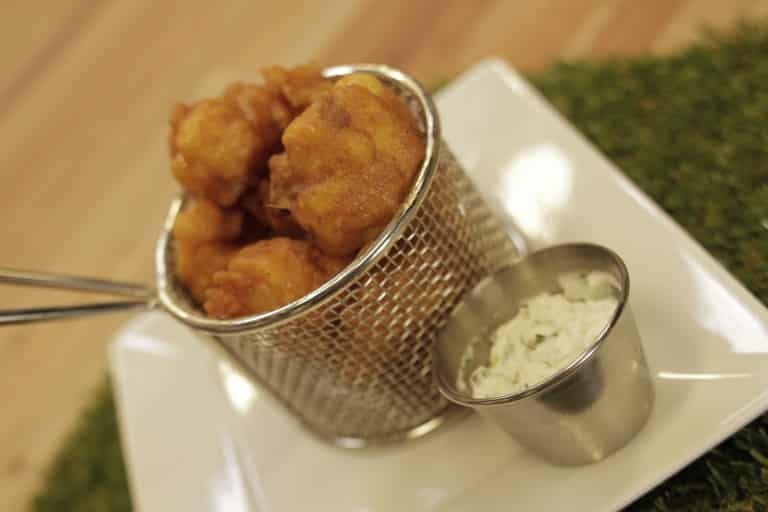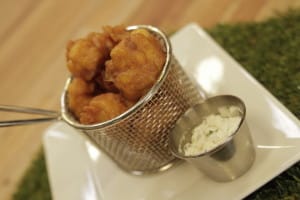 It's that time again, Super Bowl! The holidays are behind us but this has become a bit of a national holiday with a lot of pre-day excitement and build up and as with any holiday, lots of food! And no matter your style of eating, I've got fun vegan super bowl recipes that everyone will enjoy!
In fact, I've got an extra special treat as I show you how to make yummy vegan beer battered cauliflower Buffalo wings along with my buddy, Brian Patton aka The Sexy Vegan, on a special Super Bowl edition of The Healthy Voyager's Global Kitchen! Watch the video and get the recipes below!
Vegan Beer Battered Cauliflower Wings
1 head of cauliflower, cut into florets

1 cup of flour

1 tablespoon cornstarch

1 1/2 cups of beer

½ teaspoon garlic powder

Salt and pepper, to taste
Combine cauliflower ingredients, minus the cauliflower, until well incorporated.
Pour about 1 inch of a high smoking point oil (safflower, sunflower, etc.) on the bottom of a frying pan or wok and bring up to medium heat. Once oil is hot but not smoking, dip the florets in the batter, making sure they are well coated. Fry them until they are lightly brown, a few at a time, do not crowd the pan. When they've cooked, place them on a paper towel lined plate to drain.
Toss cauliflower in Buffalo Sauce, making sure they are coated well and serve with blue cheese dip.
Vegan Spicy Buffalo Wing Sauce
8 tablespoons hot sauce
8 tablespoons vegan butter
1 1/2 tablespoons white vinegar
1/4 teaspoon cayenne pepper
1/8 teaspoon garlic powder
1/2 teaspoon vegan Worcestershire sauce
salt to taste
Mix all the ingredients in a saucepan, and over low heat bring to a simmer, stirring occasionally, and then turn off.
Vegan Bahn Mi Wing Sauce
1/3 cup tamari
2/3 cup water
1/4 cup packed brown sugar
1 tablespoon sherry vinegar
2 teaspoons peanut oil
1/4 teaspoon liquid smoke
1 tablespoon arrowroot powder mixed with 1 tablespoon water
1 cup vegan mayo
2 – 3 tablespoons siracha
cilantro sprigs for garnish
pickled carrot and daikon radish for garnish
Place first 6 ingredients in a small saucepan. Bring to a simmer over medium heat, stirring continually until the sugar is dissolved.
Increase heat to medium-high. When it comes to a low boil, whisk in the arrowroot mixture. The sauce will thicken immediately. Season with salt and pepper to taste. Set aside.
In a small mixing bowl, add the mayo and siracha. Whisk to combine, and pour into a squeeze bottle (if you have one), for fancy drizzling.
Toss the sauce with fried cauliflower, and serve with pickled veggies, drizzle siracha mayo over top, and garnish with cilantro.
And here are a bunch more for your Super Bowl spread!
Appetizers and Snacks
Meals
Sweets