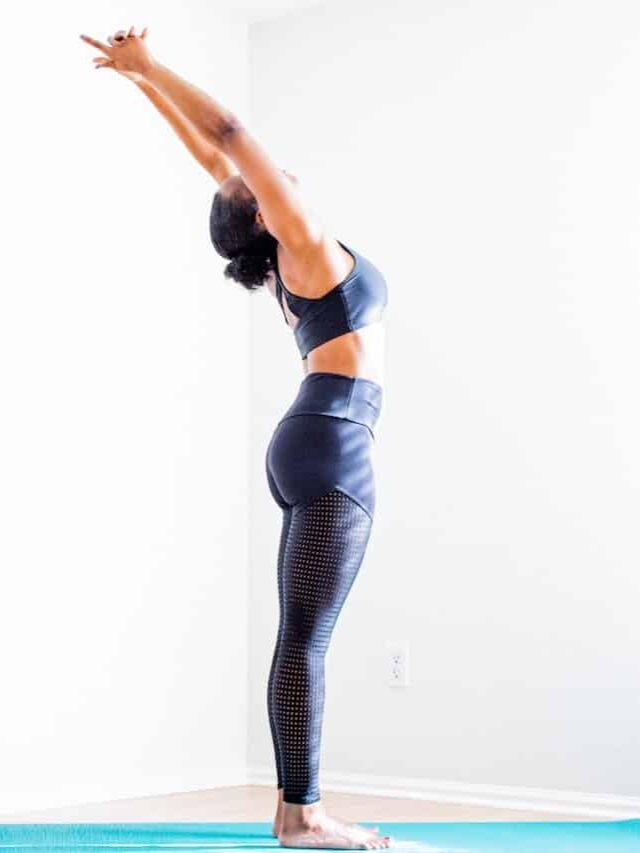 The practice of yoga is beneficial for the body, mind, and soul. Practicing daily and passing on the skills to others so they can practice is a noble art. If you aspire to be a professional yoga teacher, there are several things that you can do to make this happen. Your journey to being a yoga teacher begins with a commitment to the process. Then, you can look at getting qualified. You should turn up to the yoga mat daily, incorporate meditation into your daily routine and nourish your body and mind so that you can be your best self. Finally, you will need clients. You can encourage loyalty in your yoga students by offering them perks.
1. Commit to the Journey
Becoming a yoga teacher is a journey that you take within yourself, as well as externally by becoming qualified and creating your yoga studio. It is about showing up for yourself, choosing a certain lifestyle, and committing to the practice. If this is something that you would like to achieve, then first you will have to dedicate yourself to the work, self-love, and passion that it takes to become the best yoga teacher you can be.
2. Yoga Teacher Training Online Course
A key step in becoming a certified yoga teacher is taking a course and getting a qualification that is recognized globally. This will bring your teaching legitimacy and indicate that you have undergone the necessary 200hr ytt online course to learn how to teach this meaningful practice. Moreover, being qualified as a teacher demonstrates your dedication to your continued growth and education as a yogi and an instructor. This will inspire trust and respect in your position.
3. Commit to Daily Yoga Practice
This is a given, but remember that when you commit to teaching yoga for a living, you are also committing to turning up to the mat daily and keeping in touch with the art. For your own ability to teach well and keep yourself grounded and communicate with your body and mind, it is essential to keep the practice alive. 
Even when you do not have a class, taking the time out of your day to connect with the mat, the body, and the mind can center you, relax you, and set your day off to a great start. Regular practice will also maintain your level of fitness, flexibility, strength, and balance, all of which are important aspects of the practice of yoga.
4. Meditate Every Morning
Meditation and yoga go hand-in-hand as beneficial practices for the body, mind, and soul. There are many reasons why you should meditate daily, for instance, meditation reduces stress. This in turn can benefit your immune system, making for a healthier mind and body. Moreover, meditating regularly can improve your overall mood and focus, making you more able to perform to your best standards.
When you feel more focused and positive, you can be more productive. Therefore, meditation can directly improve your practice as a yoga teacher and bring you more in touch with your body and mind.
5. Nourish Your Body
A central aspect of being a good yogi is being healthy and strong, and kind to your body. This does not mean that you need to be super lean, light, and flexible. There are many amazing yogis of all different weights and sizes, with different bodies that can do different things. The important aspect of your physicality is that you nourish your body and treat it with love. 
This means staying hydrated, limiting alcohol and nicotine intake, as well as any other damaging substance, choosing food that feeds the brain and muscles, and choosing health and strength over weight loss. Yoga puts you in touch with your body, so listen to it and feed it what it needs.
6. Nourish Your Mind
As well as looking after your body and feeding it the necessary nourishment, it is important to feed your mind the beneficial thoughts that it needs to thrive. Changing your overall attitude to a more positive and healthy mindset can go a long way. For instance, strive for contentment, rather than perfection. Choose to feel gratitude for what you have and not jealousy for what you do not have.
Make the decision every day to get up and turn up for yourself, rather than being stagnant. With these positive thoughts and self-loving ideals, you can change how you see your life, yourself, and your value. Choose to love yourself every day and your mind will thrive on this self-love.
7. Gather Clients
Now that you have committed to the lifestyle of a yogi, been certified as a teacher, and dedicated your days to making positive choices for your mind and body, you will need to begin building your business. For this, you will need clients. Yoga class attendees can be reached via social media marketing, flyers, and posters, as well as word of mouth. You can also offer online classes via zoom if you want to reach a wider or less mobile audience.
8. Offer Perks
If you want repeat clients and loyal attendees for your class, offer perks for loyalty. Reduce costs of classes when they are bought in bulk, offer merchandise or free classes for people who complete a 30-day yoga challenge or come to ten classes consecutively. Moreover, when people come to your studio, offer teas, refreshments, and light, healthy snacks. Create a warm, welcoming, and health-centered environment for clients.
This has been a quick guide to becoming the best yoga teacher you can be. This journey begins with your commitment to the learning and growing process. Becoming a yoga teacher goes far beyond just getting certified, though this is a step along the way. You also need to dedicate yourself to daily practice and meditation. Being a yoga teacher is a lifestyle that you will need to live up to. This includes nourishing your mind and body with healthy choices and positivity. Finally, to be a successful teacher you need clients. Offer perks to retain loyal students and enjoy the process of training fellow yogis.