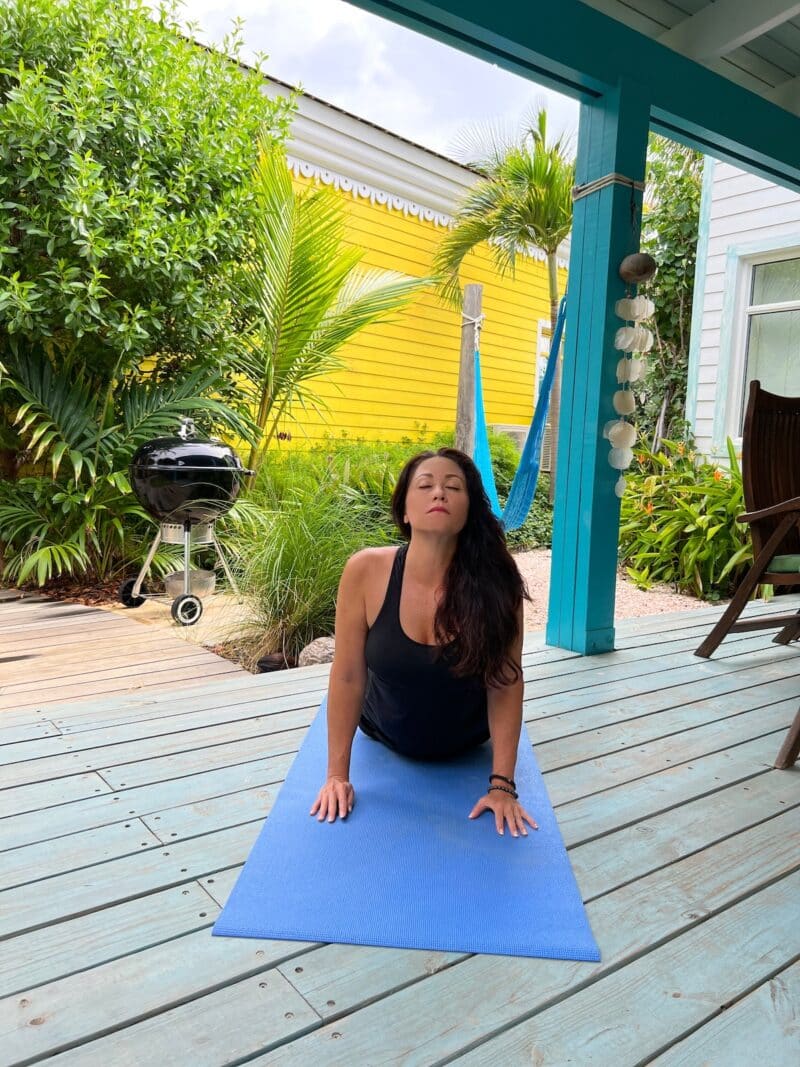 Moving your body around is vital to staying active, fit and healthy. Whether that's simply walking, playing a sport or exercising, moving around offers numerous benefits like bringing good vibes and encouraging creativity. Unfortunately, not everyone wants to leave the comfort of their homes to be active or go outside in the scorching heat or cold to engage in physical activities. This is where indoor sports come into play…
Indoor sports refer to a variety of structured games or competitive physical activities carried out at home or in a well-sheltered facility, such as a gym or sports centre. Indoor sports vary from less physically demanding games like darts and chess to more intense and competitive sports like basketball and tennis. In this article, learn more about some of the best indoor sports you can try out the next time you want to keep fit inside!
Yoga is a popular indoor sport that has been shown to improve overall health and mental well-being. The sport involves physical poses, concentration and deep breathing as a way to calm the mind, body and soul. The beauty of yoga is that anyone can do it, regardless of age and experience, and with minimal equipment. All you need is a quality yoga mat to start practising yoga in the comfort of your home which many online sites like Keplin Group offer for all of your fitness equipment needs!
Table tennis is an indoor sport that you can easily play at home as a single player or with family and friends. You don't necessarily need a formal table tennis table to play the sport. Simply turn any table into your playing field, including your dining table and begin playing to distract yourself from work or everyday life. Playing table tennis offers numerous benefits including: Improves hand-eye coordination, burns calories, develops mental acuity, improves reflexes and much more.
If you're looking for a more physically intense indoor activity, consider playing indoor basketball. Many gyms and sports centres tend to have indoor basketball spaces that allow players, both experienced and amateur, to perfect their shooting skills. Alternatively, you can get your own indoor hoop to install in your backyard and play. Playing indoor basketball builds endurance while improving your balance and coordination. It's also a great way to burn calories as an hour of basketball can burn up to 630 to 750 calories, making it a great choice for weight loss.
Indoor tennis is also another popular sport that most sports centres and gym facilities offer. You can either play alone or with an opponent to make the sport more fun and engaging. Playing indoor tennis goes a long way in maintaining your health, strength, fitness and agility. The sport also has psychological and social benefits and is an all-around workout that increases your flexibility.
Boxing is not quite a conventional sport but over the last few years, it has increased in popularity with more gyms offering it. The indoor sport is easy and simple to learn and anyone can do it, regardless of your gender, age, shape and size.There are a great range of health benefits of boxing that can often can help improve your heart health and strength while aiding in weight loss. The sport is also a fun and effective way of releasing built-up stress from life or work.
Playing badminton is a great way to get your heart pumping and move your muscles around. While you're running, diving and lunging, you burn up to 450 calories an hour while increasing bone density. Playing badminton regularly also improves muscle strength and flexibility and increases your concentration and reflex action too!