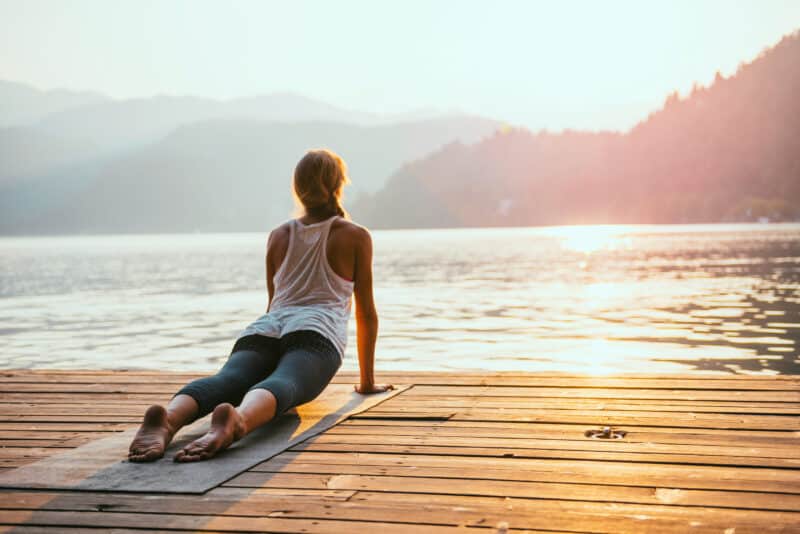 When recovering from an illness or injury, it is important to take the necessary steps to ensure that you can resume your life as quickly and safely as possible. One way to aid in this recovery process is through the practice of both meditation and yoga.

Meditation and yoga have been proven to help heal by improving physical health, emotional well-being, mental clarity, and spiritual awareness. Let's explore how these practices can benefit those recovering from a serious illness or injury. 
Physical Health Benefits of Meditation and Yoga 
Meditation and yoga have been found to reduce stress, which can positively affect physical health. Stress can cause inflammation in the body, leading to increased pain levels and slower recovery times. But by practicing meditation and yoga, individuals can learn techniques for managing their stress levels more effectively—which, in turn, helps them heal faster.

Additionally, both practices offer numerous physical benefits, such as improved flexibility, posture alignment, strength building, breathing control, balance training, coordination skills development, and joint lubrication—all of which can help speed up recovery. 
Emotional Well-Being Benefits of Meditation and Yoga 
The practice of meditation has been found to be particularly helpful for those suffering from depression or anxiety related to their illness or injury. By taking time out of each day to meditate—even if it's only for a few minutes—individuals can gain greater insight into their own emotions while also learning how to better cope with any negative feelings they may be experiencing. 
Similarly, yoga helps people become more mindful of their bodies to better understand how certain postures affect them emotionally (i.e., calming vs. energizing). Both practices also promote relaxation, essential for reducing stress levels during recovery periods.  
Mental Clarity Benefits of Meditation and Yoga 
The practice of mindfulness—a key component of both meditation and yoga—has been found to improve focus, resulting in greater mental clarity when dealing with complex tasks or situations related to one's recovery process. Additionally, regular meditation has been linked with improved memory recall, which could come in handy when remembering important details about one's treatment plan or medications regimen. 
Finally, by regularly engaging in both practices, individuals may find themselves better equipped for problem-solving tasks associated with their own personal recovery journey. 
Increased Self-Awareness 
Meditation and yoga are beneficial for increasing self-awareness in individuals who practice them regularly. This is because both activities require practitioners to focus inwardly by paying attention to their physical sensations and any thoughts or emotions they may be experiencing in the present moment. In turn, this heightened awareness can lead to greater insight into oneself, which can help foster personal growth over time.  
Improve Concentration 
Both meditation and yoga also have been found to improve concentration levels in individuals who practice them regularly. This can be attributed to the fact that both activities involve focusing on one's breath which helps promote a sense of mindfulness that can carry over into everyday life. Additionally, meditating or practicing yoga also helps quiet distracting thoughts that can interfere with concentration levels during tasks such as studying or completing work projects. 
Whether looking for relief from physical pain or emotional distress due to an illness or injury, regular meditation and yoga sessions could provide just what is needed during recovery. 
Not only do these practices offer physical health benefits such as improved flexibility and strength building but they are also excellent tools for managing stress levels while improving one's emotional well-being and mental clarity—all essential components needed during any healing journey! So next time you find yourself needing some extra help during a difficult period, consider taking advantage of these ancient tools that have stood the test of time!