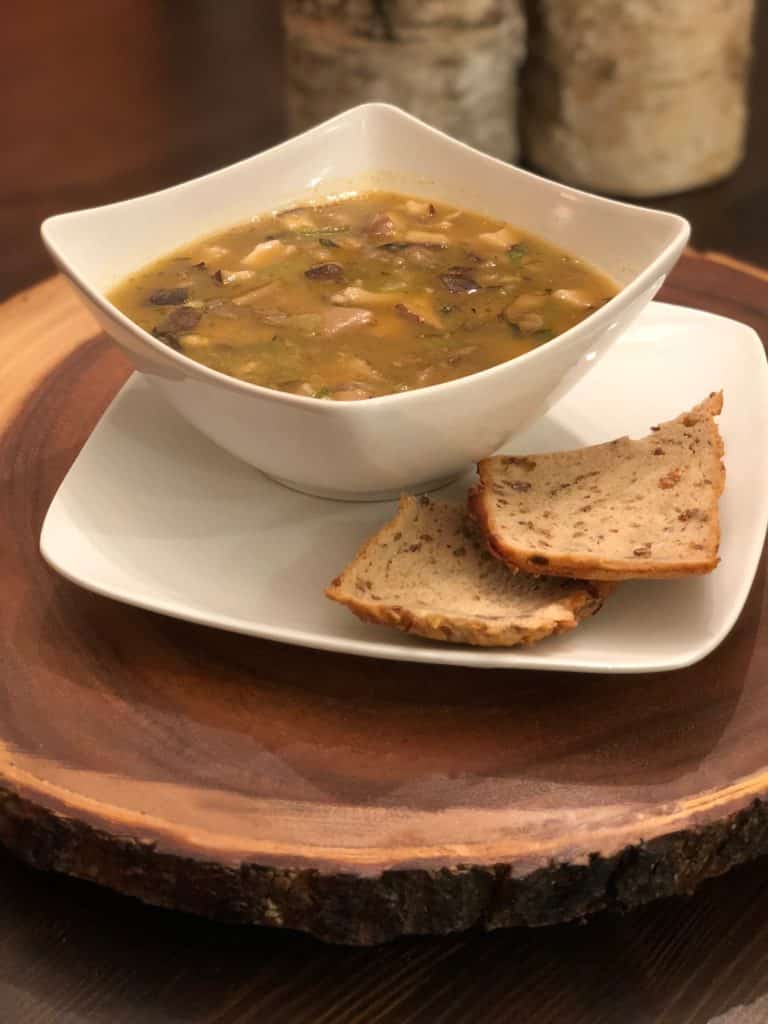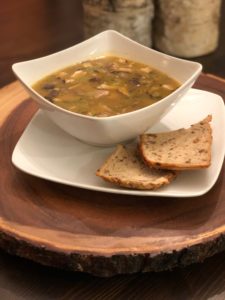 No matter the time of year, a savory soup always hits the spot. And something about a hearty mushroom soup always sounds good for a satisfying meal. My vegan savory mushroom soup recipe is simple to make and so scrumptious to eat! Bursting with "meaty" flavor, this soup will be loved by vegans and carnivores alike!
1-2

 shallot cloves, finely sliced
2 celery stalks, finely diced
1/2 of a medium yellow onion, finely diced

1 pound

 portobello mushrooms, stemmed and sliced into chunks

1

 pound oyster mushrooms, stemmed and crudely sliced

2 heaping tablespoons fresh thyme

 

leaves 

2 cup

 vegetable broth, mushroom broth or water with vegan beef bouillon

1

 

tablespoon corn starch

1

 tablespoon vegan butter

1

 

dried bay leaf

1/2 to 1

 

tablespoon

 

liquid aminos or soy sauce (depending on flavor desired)

1/2 to 1

tablespoon vegan worcestershire sauce 

(depending on flavor desired)

Salt and pepper, to taste
In a large saucepan, over medium heat, add the diced onions, shallots and celery. Saute until translucent and aromatic.
Move sauteed veggies to the sides of the saucepan and add mushrooms, allow to cook 5 minutes uncovered.
Stir the sauteed veggies and mushrooms together. Add fresh thyme and allow to continue to cook, at least 10 minutes. You will notice a substantial amount of water has come out of the mushrooms, and they are reduced in volume by half.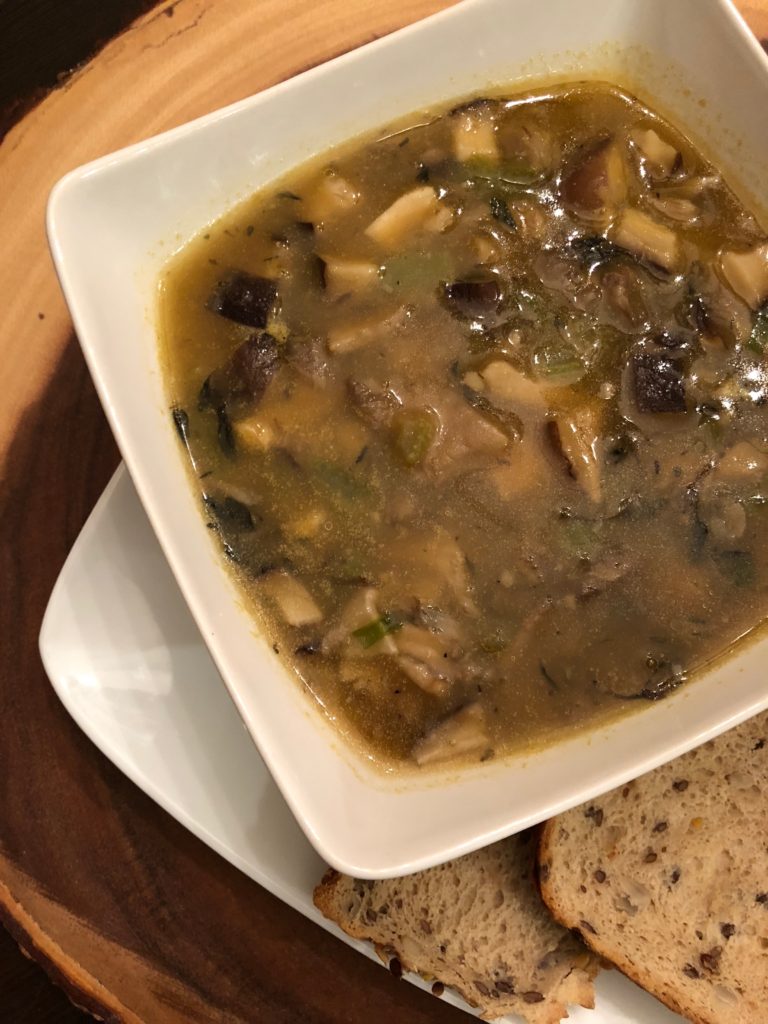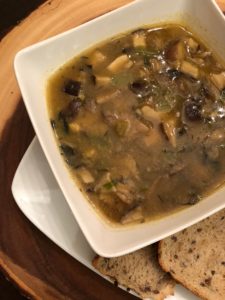 Add the bay leaf, salt, pepper, liquid aminos and worcestershire sauce to the mushrooms. Mix well.
Stir in the broth and cornstarch, mixing well. Add in the vegan butter.
Allow to cook for at least 15 minutes, stirring occasionally. Taste and add an extra salt and pepper, to taste.
Serve warm with crackers or crusty bread and enjoy!