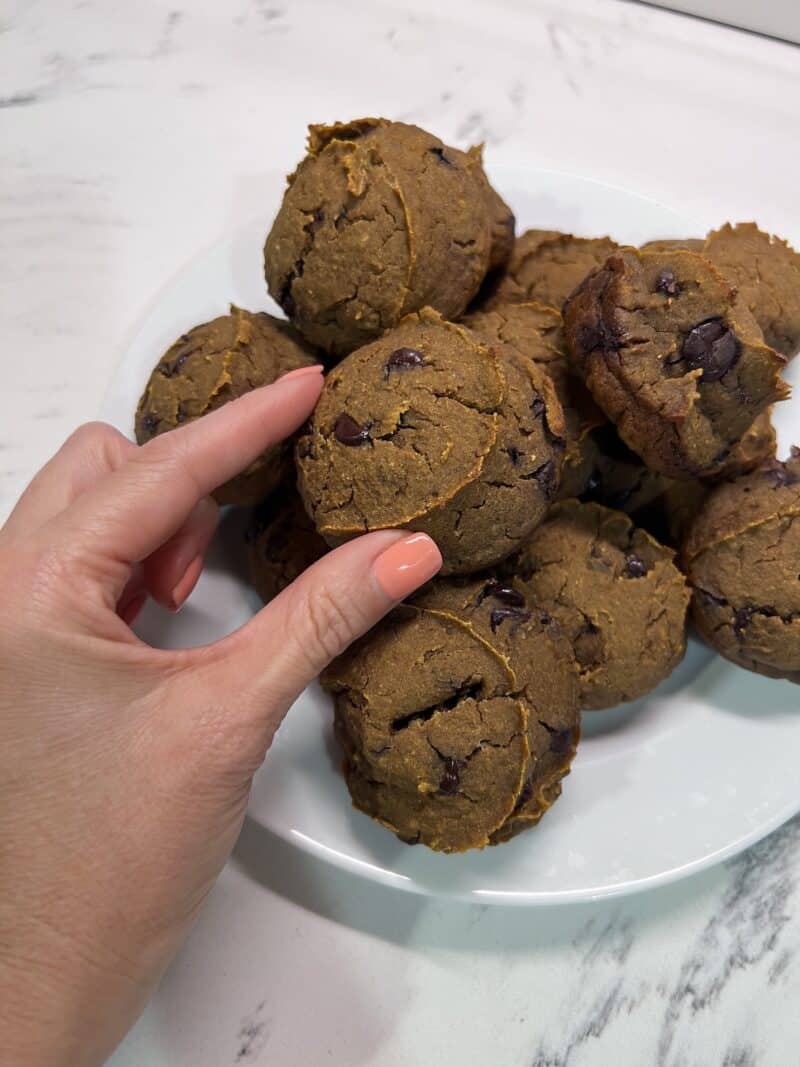 Yeah I know, pumpkin spice season is far away but do we really have to keep it to just one season? I love a warm baked good with my coffee in the morning and what better way to stay on the healthy path than with my Vegan Pumpkin Spice Chocolate Chip Protein Breakfast Muffins recipe! Packed with protein, these feel sinful but are oh so good for you!
2 cup quinoa or almond flour
2 serving vegan vanilla protein powder of choice
1 tbsp baking powder
1/2 tsp salt
1 teaspoon espresso powder
2 tbsp granulated monk fruit sweetener (or sweetener of choice)
1 teaspoon pumpkin pie spice
1 cup plant-based milk of your choice (I use flax milk to bump up the protein)
2 flax egg (2 tablespoons ground flax or chia with 6 tablespoons warm water, mix well and allow to congeal a few minutes)
1 can organic canned pumpkin puree
Monk fruit sweetened chocolate chips
Preheat your oven to 350 degrees F. Grab your muffin tin and liberally grease 12 of the muffin molds. Set it aside.
In a medium bowl, combine all of the dry ingredients together with a wooden spoon or spatula. Then add in the wet ingredients and mix thoroughly with a spoon or spatula.
Once the batter is combined, evenly distribute the batter into the molds (I use an ice cream scooper to make even portions).
Bake the muffins for around 25-30 minutes or until a toothpick can be inserted and come out clean.
Let the muffins rest for 5-10 minutes before removing them from their molds. Because of the pumpkin, the inside will seem fudgey but that's ok, they're cooked ; ) Store in airtight tupperware.