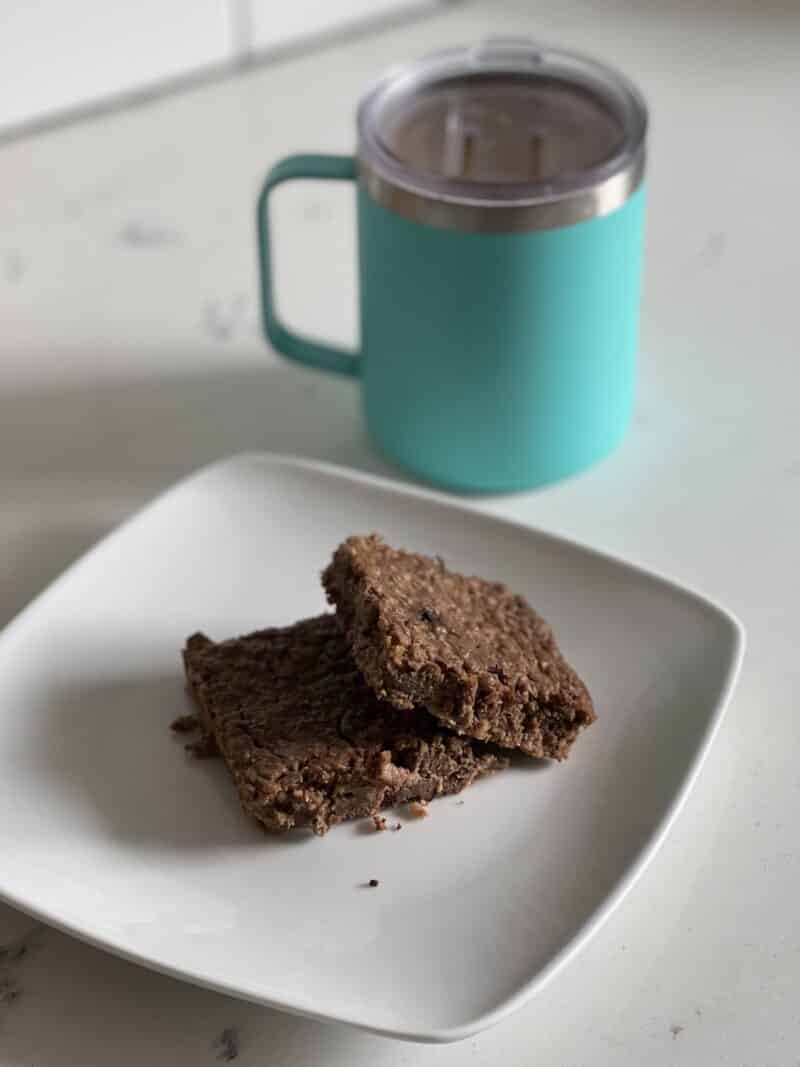 Brownies for breakfast? Yes! These are full of protein and fiber to get your day started right and with zero sugar or gluten, they are guilt free! Enjoy my Vegan Protein Oatmeal Breakfast Brownies Recipe today!
2 cups plant milk of choice
1/2 cup Lakanto Monk Fruit maple syrup
1/3 cup nut butter of choice
1 scoop vegan protein powder
1 teaspoon vanilla
2 cups rolled oats
1/4 cup cocoa
1 teaspoon baking powder
1 tablespoon espresso powder
1 teaspoon ground cinnamon
1 tablespoon ground flax
1/4 teaspoon pinch of salt
Preheat oven to 350 F. Add all wet ingredients to a bowl. Then add dry ingredients. Mix then add chocolate chips. Mix.
Pour into baking pan and bake for 40 minutes. Once removed, allow to cool on baking cooling rack for 10 minutes then cut into squares.
Store in fridge and reheat when you want to enjoy!