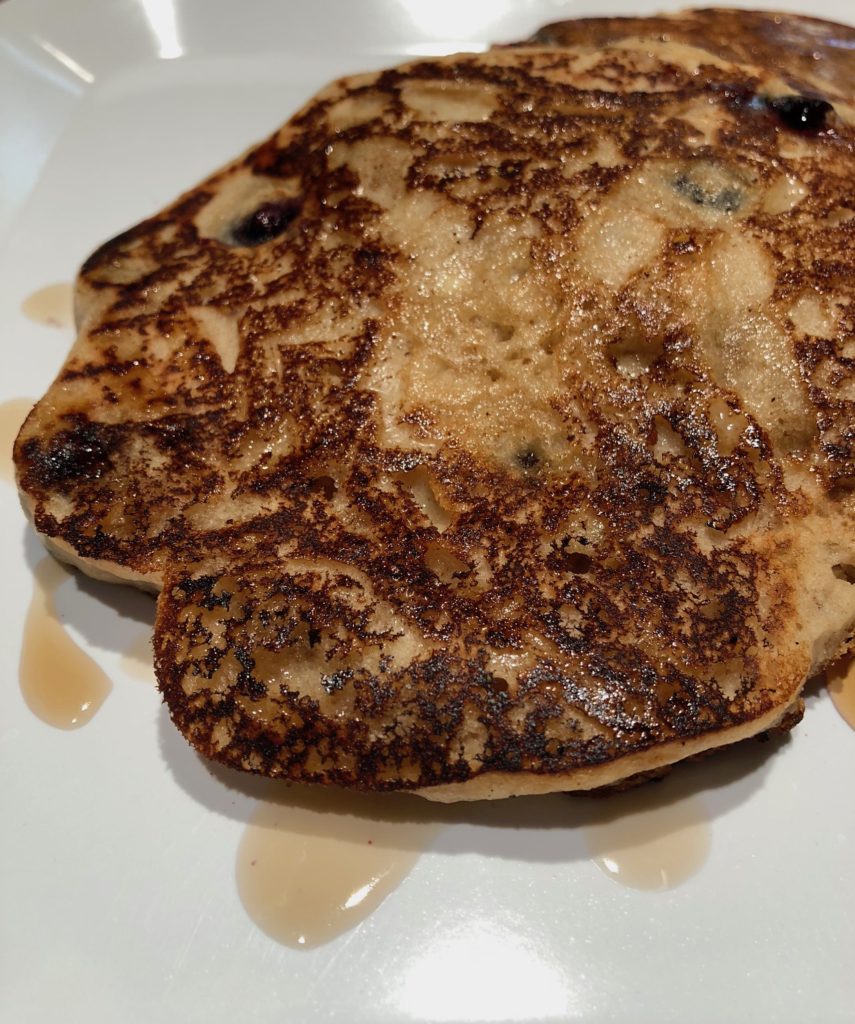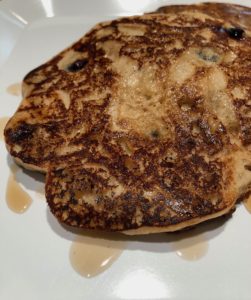 Who doesn't love waking up to the smell of freshly made pancakes? Especially this time of year, breakfast and brunch dishes celebrate the season and my vegan blueberry ricotta pancakes recipe is sure to celebrate Spring in a delicious way!
2 cups vegan pancake mix (I love Enjoy Life brand for gluten free option)
1 2/3 cups water
1 cup vegan lightly sweet ricotta (recipe below)
1 1/2 teaspoons vanilla extract
1 cup fresh blueberries
Vegan butter, for griddle (room temperature)
Toppings: maple syrup, vegan whipped cream, extra blueberries
vegan lightly sweet ricotta
1 3/4 cup raw cashews
1/3 cup coconut oil
1/4 teaspoon salt
3/4 cup sweetened vanilla non-dairy milk of choice
To make vegan ricotta:
In a high speed blender, blend all ingredients until smooth.
To make pancakes:
In a medium bowl, mix water and vanilla extract. Add in pancake mix until moistened but still a little lumpy.
Stir in the vegan ricotta gently to incorporate well but allowing the batter to remain a little lumpy. Just be sure to break up any chunks of dry mix.
Fold in the blueberries.
Heat a griddle over medium heat and brush with vegan butter.
Working in batches, spoon about a 1/4 cup of batter onto the griddle for wahc pancake. Cook until golden brown, about 3 minutes per side.
Serve with maple syrup, vegan whipped cream, vegan butter and extra blueberries. Enjoy!