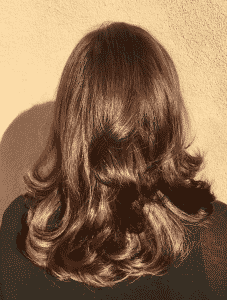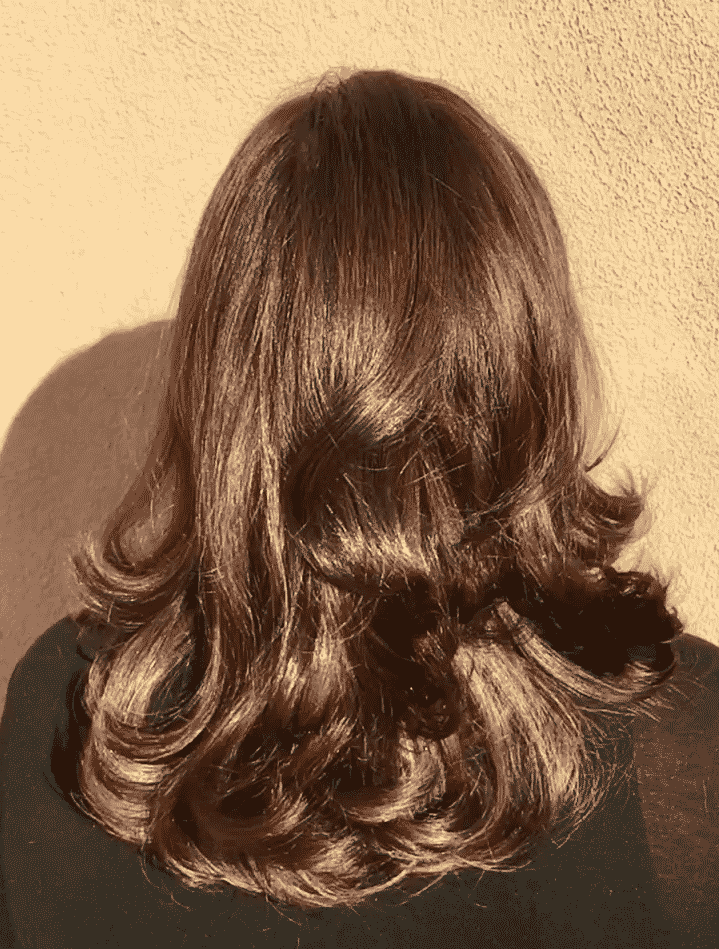 People have been taking pride in having healthy, luxurious hair dating all the way back to the Paleolithic age 30,000 years ago, and covering up hair loss since King Louis XIII of France pioneered the wig after prematurely balding in 1624.
Fortunately, science has advanced enough so that we truly understand the phases of hair growth, the many causes of hair loss, and the many different ways to treat it. Let's all breathe a sigh of relief, because those powdered wigs were really a bit ridiculous-looking.
In this article, we're going to help you understand the four stages of hair growth, and provide you with some tips on how to naturally prevent hair loss and stimulate healthy hair growth.
The four stages of hair growth
Anagen (Growth Phase)
The anagen phase is the active growth phase of hair follicles, which will determine the length of your hair. The phase typically lasts between 2 to 7 years. An interesting fact is that not only is this linked to genes, but ethnicity as well. People of Chinese descent lean towards having longer anagen phases, compared to Caucasians and Africans.
Catagen (Transition Phase)
This phase lasts about 10 days. The hair follicle will shrink and detach from the dermal papilla, becoming a club hair. If you were to pluck a club hair, it would likely have a bulb of keratin (protein) at the tip.
Telogen (Resting Phase)
The club hairs enter a resting period in the root, while new hairs begin to grow beneath them. This phase lasts for around 3 months, during which the resting club hairs will begin to fall out, so that new hair can sprout through the hair follicle.
Excessive hair shedding and thinning occurs when hairs enter the telogen phase too early, because the club hairs will begin to fall out before new hairs are grown. Addressing this is one of the ways to prevent hair loss, particularly for people suffering from Telogen effluvium.
Exogen (New Hair Phase)
As described above, new hairs will grow underneath the club hairs that begin to shed during the telogen phase, and so this is called the exogen phase. It's not uncommon for around 50 to 150 hairs to fall out daily, and this is considered perfectly normal. That might sound like a lot of hairs, but the human head actually contains around 100,000 individual hairs on average.
What causes and prevents excessive hair loss?
There are numerous causes for hair loss, such as androgenic alopecia (genetics), slow hair growth with age, Alopecia areata (a disease that causes the body's immune system to attack hair follicles), medication, chemotherapy treatment, vitamin deficiency, and many other causes.
For example, you may experience sudden telogen effluvium (excessive hair shedding during the telogen phase) around 6 weeks after strict dieting or fasting, cutting the anagen phase short while your hair enters the telogen phase at the same time.
Aside from hair growth products, there are other natural ways to stimulate hair growth, and maintain a healthy head of hair.
Eat properly
It's important to eat a balanced and nutritious diet, with plenty of leafy green vegetables, wholegrains, fish oils, nuts, and seeds to provide the vitamins and minerals your hair thrives on.
Hair is mostly made of a protein called keratin, so a protein-rich diet that includes eggs, chicken, beans, and low-fat dairy products can also promote hair strength and reduce hair loss.
Take vitamin supplements
As you age, healthy eating may not be enough to provide the essential micronutrients your hair needs. Vitamin supplements that help in reducing hair loss include B complex vitamins, Biotin (vitamin H), selenium, and L-lysine. Iron supplements can also help, especially if you follow a vegan diet.
Stay hydrated
Drinking the daily recommended amount of water (around 6 to 8 full glasses per day) can prevent dry, brittle hair that more easily falls out.
Maintain an active lifestyle
Regular exercise promotes cardiovascular strength, which helps maintain good blood circulation to your scalp, so that vitamins and nutritious food can more efficiently provide nutrients to your hair follicles.
Reduce alcohol and cigarette consumption
Alcohol can cause nutrient deficiency, which can impact the strength of your hair follicles, and your ability to grow healthy hair during the anagen phase. Cigarette smoke can also damage the DNA of your hair follicles, and disrupt the hair growth cycle.