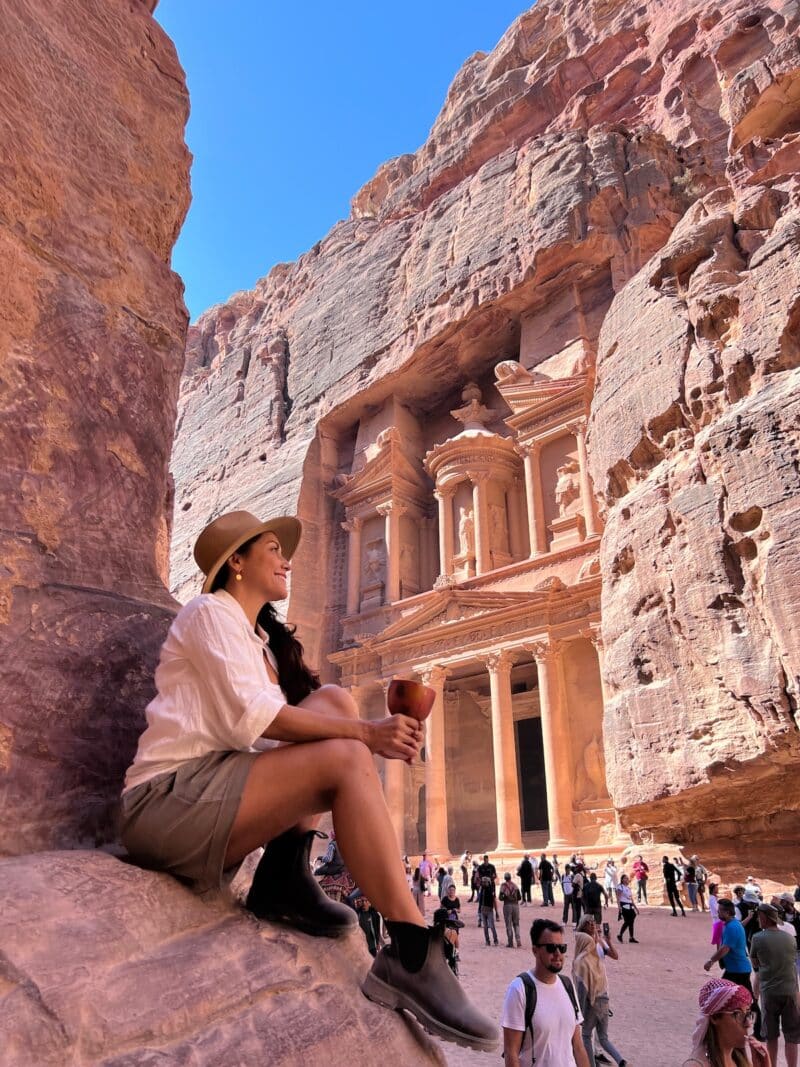 I'm back with more on the beautiful country of Jordan! If you missed my coverage of Amman, be sure to check it out as there are lots of wonderful things to do and see in and around Amman and they should not be missed. But right now, it's Petra time! Arguably the main reason that travelers visit Jordan, this iconic location does not disappoint. Be you a history buff, a movie aficionado or a geological travel fan, this post is for you as I will be showcasing the best things to do in and around Petra Jordan!
Arriving in Wadi Musa, the town in which Petra is located in, you will see the mountainside lined with hotels and restaurants for every kind of traveler, backpacker to luxury. It is a bustling little town and you can feel the energy as it is filled with people waiting to catch their first glimpse of this wonder of the world. It's all very exciting!
Where To Stay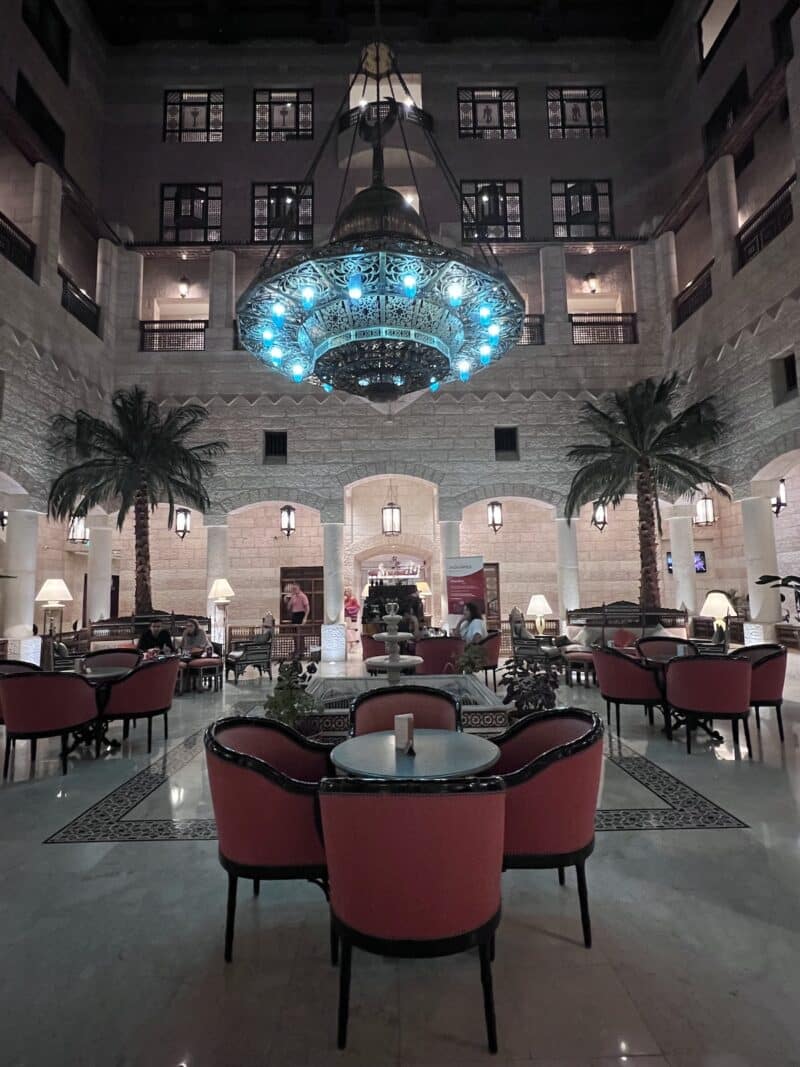 If you are able, snagging a room at the beautiful Movenpick Petra is the way to go as not only is it a lovely hotel complete with spa, pool, terrace lounges and great food, it is the only hotel that is steps away from the entrance of Petra. And that is HUGE as every step you can take on your Petra adventure is key. It is A LOT of walking!
The Movenpick Petra is a luxury resort with an oriental flair that features an exciting combination of natural stone, handcrafted wood and Middle Eastern fabrics and textures. With 183 luxury hotel rooms and suites plus a wide variety of restaurants for your culinary cravings (yes, they have plenty of vegan options!), the Mövenpick Resort Petra will certainly provide long-lasting memories.
Indulge in a spa treatment at the Zara Spa, swim some laps in the outdoor pool or watch the sunset over Petra and Wadi Musa on their picturesque terrace. Mövenpick Resort Petra has something for everyone, ensuring a memorable stay in Petra.
Petra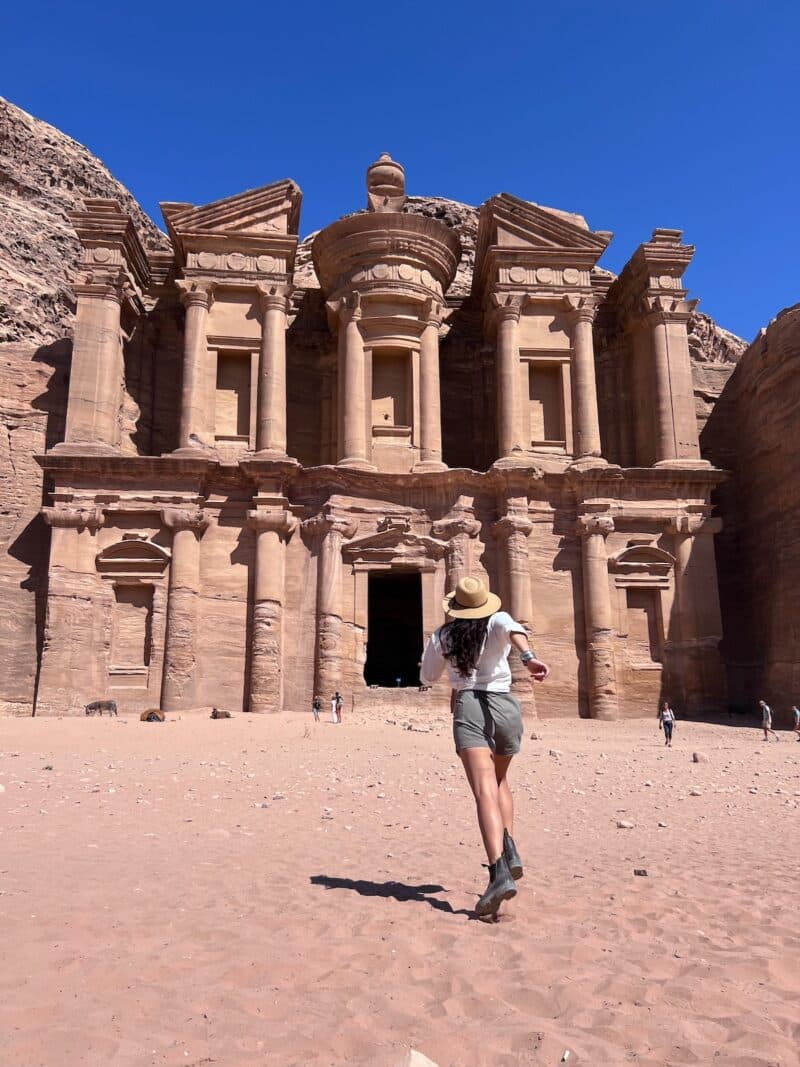 Now, for one of the world's most extraordinary destinations, Petra. I've been all over the world, I've seen incredible things, I've had once in a lifetime experiences. Petra ranks on my top 10, maybe even top 5, most mind blowing places I've ever seen. This place is magical, impressive, mysterious and vast. There is just something about walking through the narrow slot canyon, the Al Siq, and getting that first glimpse of the majestic treasury. It's even more amazing in person than I ever could have imagined. AND that's just the beginning as this place is MASSIVE!
Located amid rugged desert canyons and mountains in what is now the southwestern corner of the Hashemite Kingdom of Jordan, Petra, also known as the Rose City, was once a thriving trading center and the capital of the Nabataean empire between 400 B.C. and A.D. 106. The city sat empty and in near ruin for centuries until the 1800s.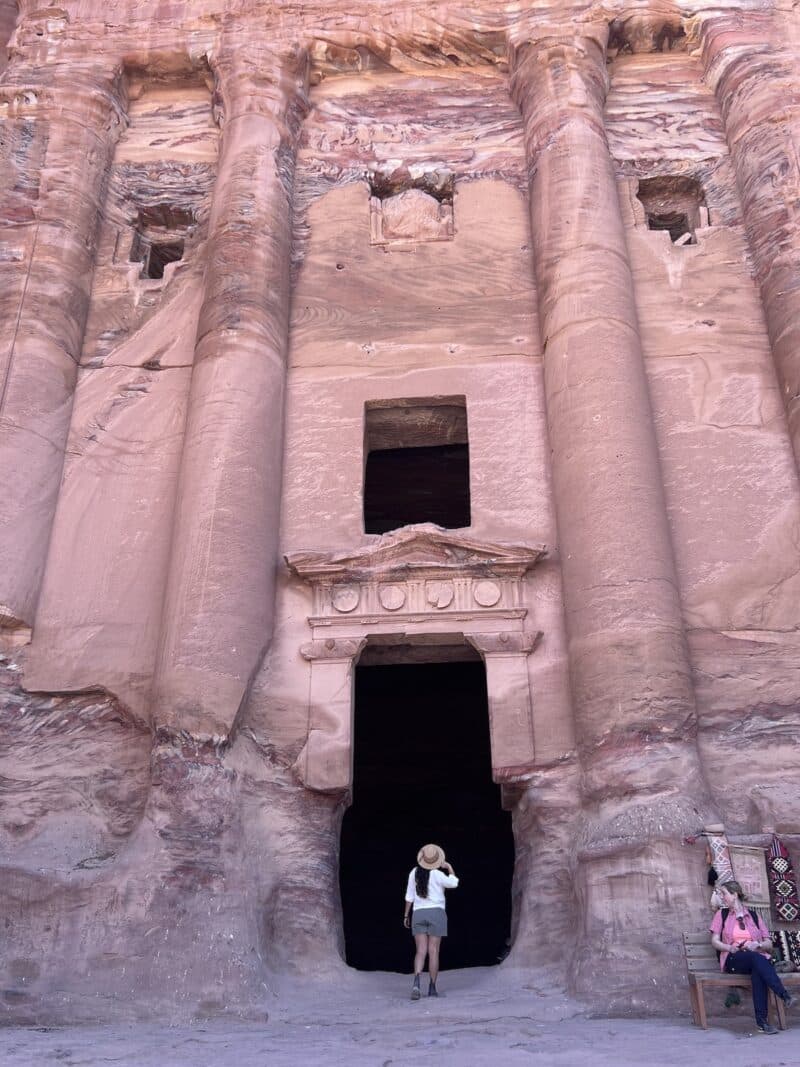 In 1985, the Petra Archaeological Park was declared a UNESCO World Heritage site, and in 2007 it was named one of the new seven wonders of the world. And rightfully so.
Today, visitors come from across the globe to experience Petra in person, maybe even just to walk in the footsteps of Indiana Jones (yes, I lugged a holy grail all the way there just to get the shot!). But Petra is so much more than just the Treasury (the iconic building that serves as the symbol of Petra, carved from the face of the stone mountain). Because it was the capital of  the Nabataean empire for hundreds of years, the site spans miles of carved canyon buildings, monuments and dwellings. Can you do it in a day? Sure, but you will most likely want to spend 2 just so that you can take it all in and also, rest your exhausted legs and feet!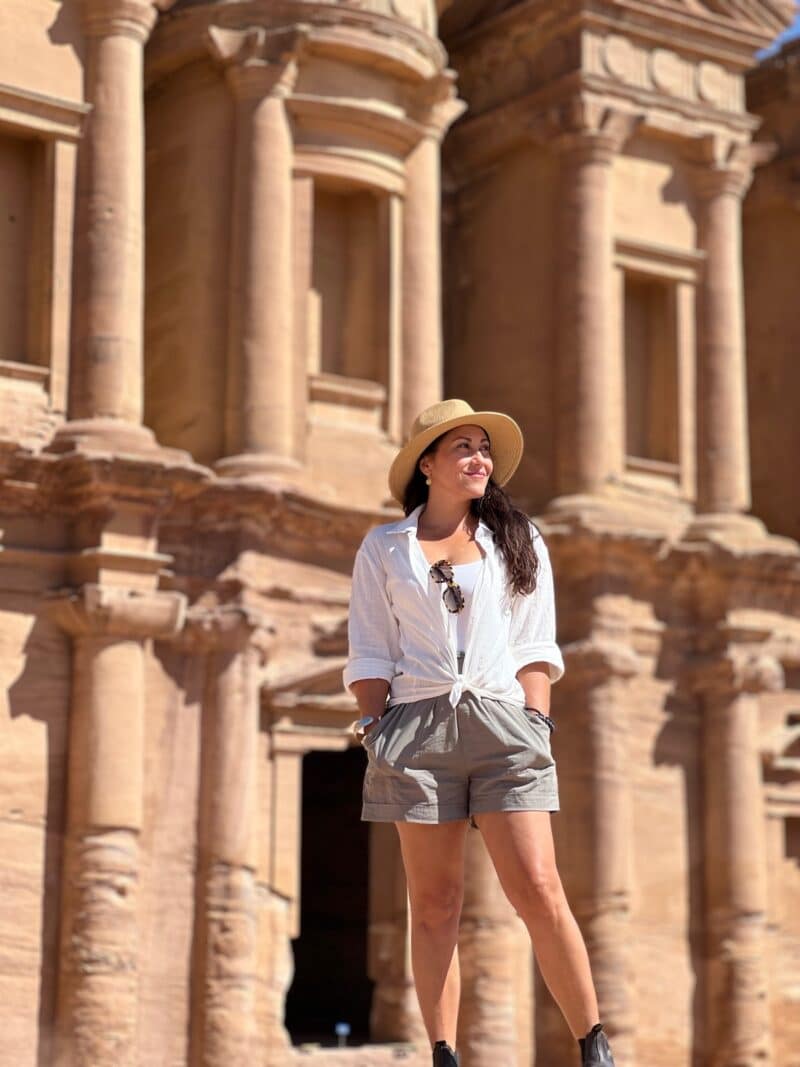 That being said, here are my top tips:
Wear comfortable and supportive shoes, I cannot stress this enough, especially if you plan to walk the 800 uneven steps to and from the top of the Monastery.
Depending on the time of year, be sure to dress appropriately. It can get very, very hot, especially with all the walking and climbing, however, the temperature drops in the evenings so it's always smart to pack layers
Hydrate, hydrate, hydrate
All the sunscreen and protection
If you are not as mobile, there are little golf carts that can take you to and from the visitors entrance, through the siq down to the treasury. After that, because it's dirt path, you have 2 options. Walking or, the more controversial mode of transport, the local Bedouin donkey.
My Personal Experience in Petra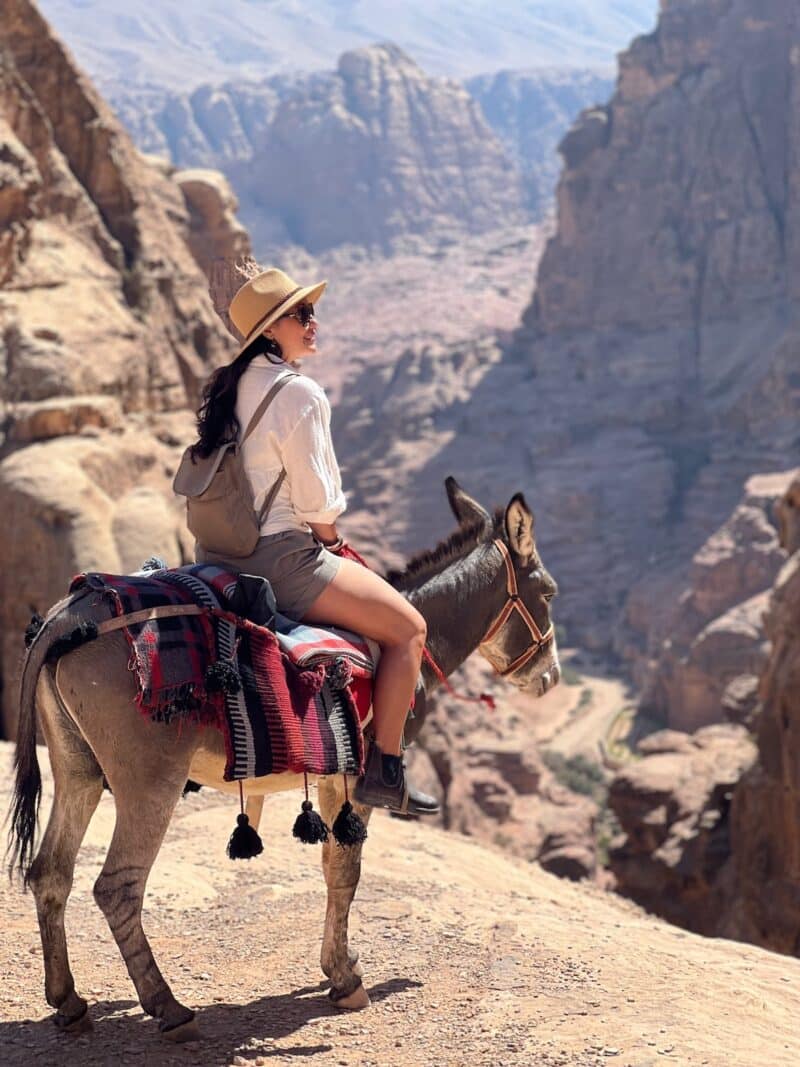 Now, typically I shun donkey rides in tourist areas and I ALWAYS shun camel rides. But here is what I learned during my time in Petra. Bedouins live in Petra! Yes, there is a whole community that lives in Petra and refuse to leave their home so these rides are a means of income for them, among selling wares all around the site.
As soon as you make it to the Treasury, tourists are greeted by dozens and dozens of young Bedouin men offering donkey rides and yes, camel rides too but for the photo opp in front of the treasury only. The donkeys that the men are offering up are their actual donkeys that they use for their own transportation around their home of Petra. They are not used solely for tourist trappings. However, if you choose the donkey and Bedouin guide route, be sure to negotiate terms and price ahead of time so bring cash. Always be cautious but for the most part, it is safe and will also save you from aching legs, feet and blisters.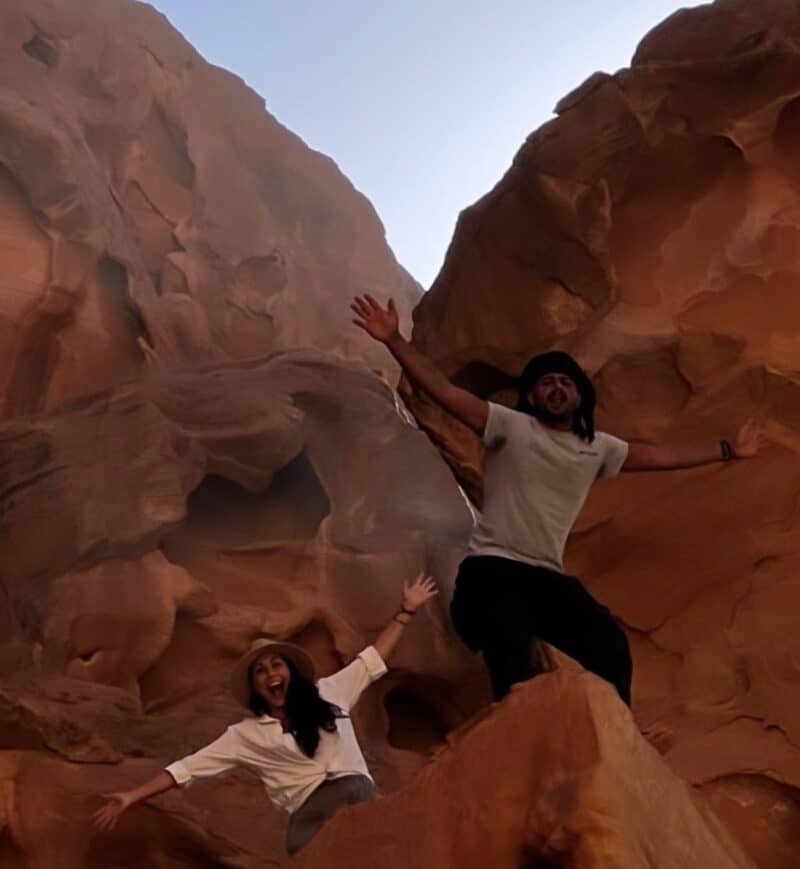 For the ladies, especially solo travelers, I will mention that you should be extra cautious when it comes to these kohl lined eyes, Petra Bedouin men. While I was fortunate to make friends with a Bedouin who I felt I could trust, I never once let down my guard. Others have not been so lucky, falling prey to invites back to their dwellings at night after the park closes to get a once in a lifetime adventure yet leaving with not so happy memories. These guys are charming, relentless and they know how to work it. There are many, many stories of these guys bamboozling women into sending them money or worse, robbing them when they are away from the crowds. While most seem harmless and genuine, I say this again as a precaution, not to instill any kind of fear or deter anyone from visiting because I had the opposite experience, my time with my new friend made my time in Petra even more enjoyable as I got to see a side of Petra that may visitors rarely do.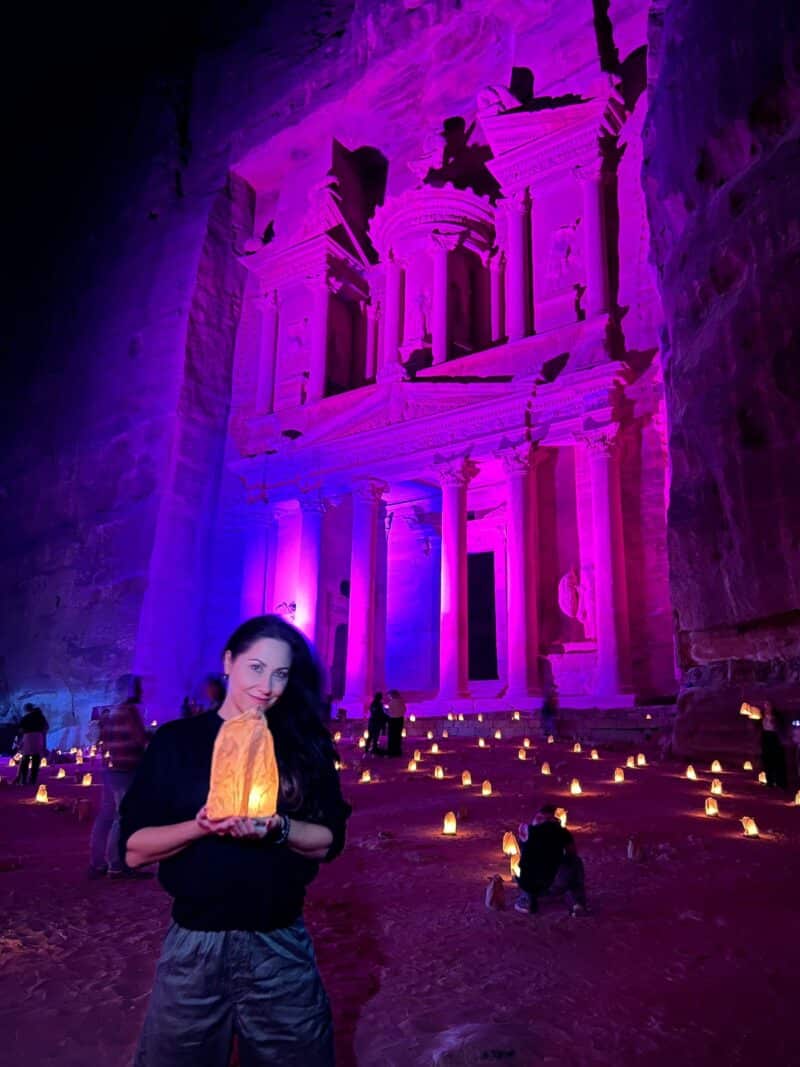 I made friends with a Jack Sparrow looking Bedouin named Saqar who led me all over the site. When I arrived at the Treasury for the Petra After Dark experience, he was ushering guests to seats. Noticing I had my tripod, he asked if I wanted help climbing up on the rock to get a better view and of course I said yes but I brought a friend with me, just to be safe. From then on we hit it off and he agreed to show me around the whole of Petra the next day.
For those curious about Petra after Dark, I think it's just magical! I was hesitant to see it for the first time at night before seeing it in the daylight but it spoiled nothing. In fact, it made it even better as I really got to soak in the beauty of the treasury instead of having to rush the next spot. The Treasury is lit up with colorful lights, the sound of live music bounces off the canyon walls and the candlelit ground matches the stars in the sky. They only do PAD on certain nights of the week and times of year so be sure to check with the visitors center about tickets as it is a separate experience than a day pass to Petra. I highly recommend it!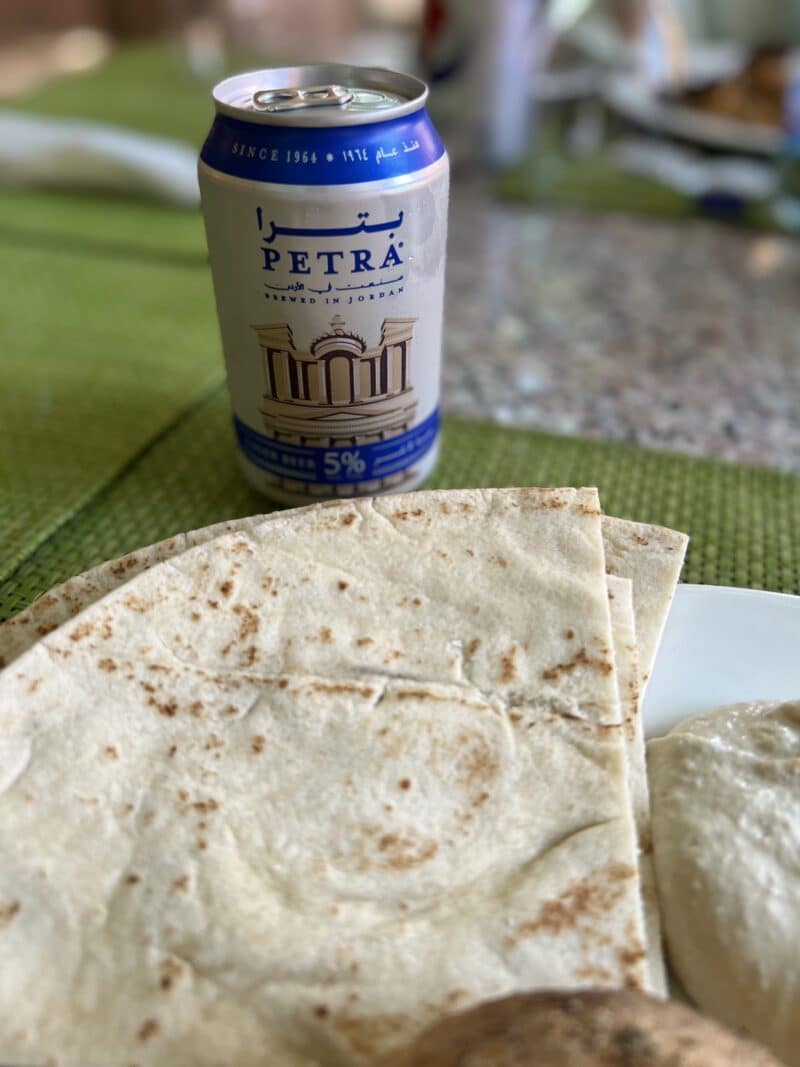 The next morning, Saqar was waiting for me with his donkey, Zuzu, and we set off for the day. Because we had "wheels", we were able to hit almost every building, carving, dwelling and made it to and from the majestic Monastery with ease. I stopped to meet my group for lunch at the Basin Restaurant which is a nicely covered, open air restaurant that also has an air conditioned dining room. It is located within Petra, somewhat half way between the Treasury to the Monastery and a great place to rest your weary feet.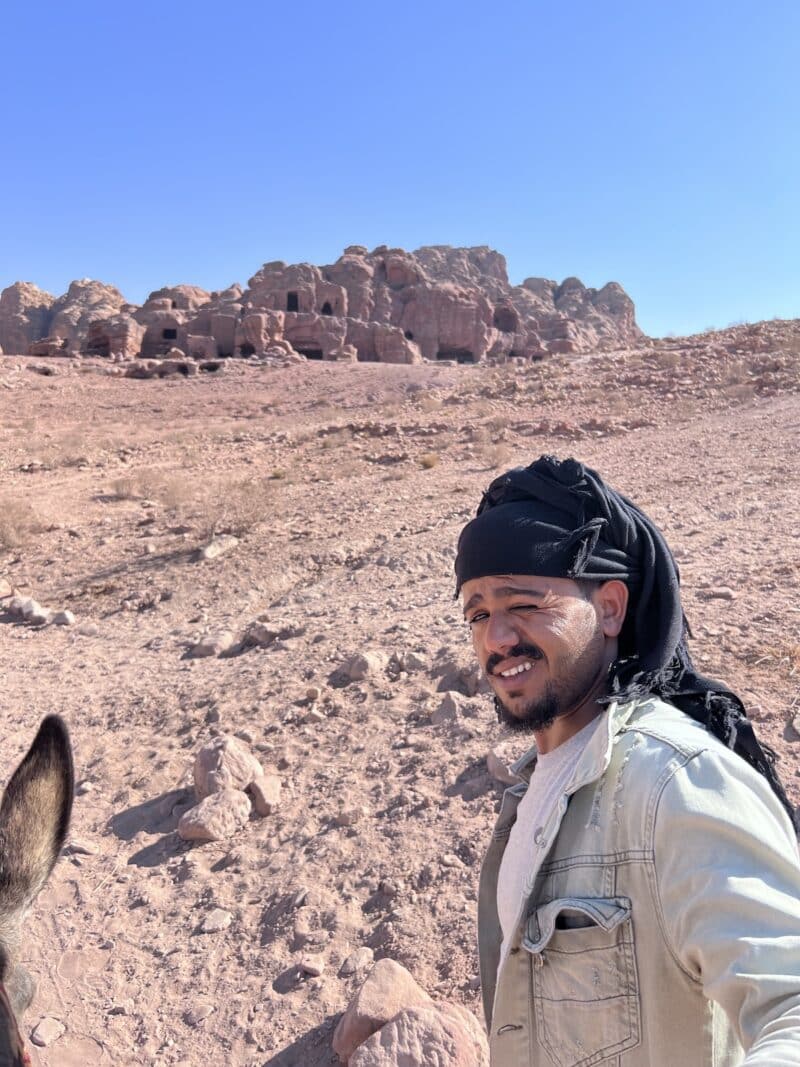 One benefit of hangin' with a local was that I was able to get the inside scoop, so to speak. Not only did I get to meet friends, cousins and other family members, I got to see where the Bedouin families of Petra live.
While they live in the caves of Petra, the Bedouin families are up to date on the world outside their stone walls. They have solar, almost all of them have smartphones, many have tvs and computers and live off the land. There are rivers and fertile lands within the nooks and crannies of the wadis (canyons)  and I have to say, they are a lovely, hospitable and happy people.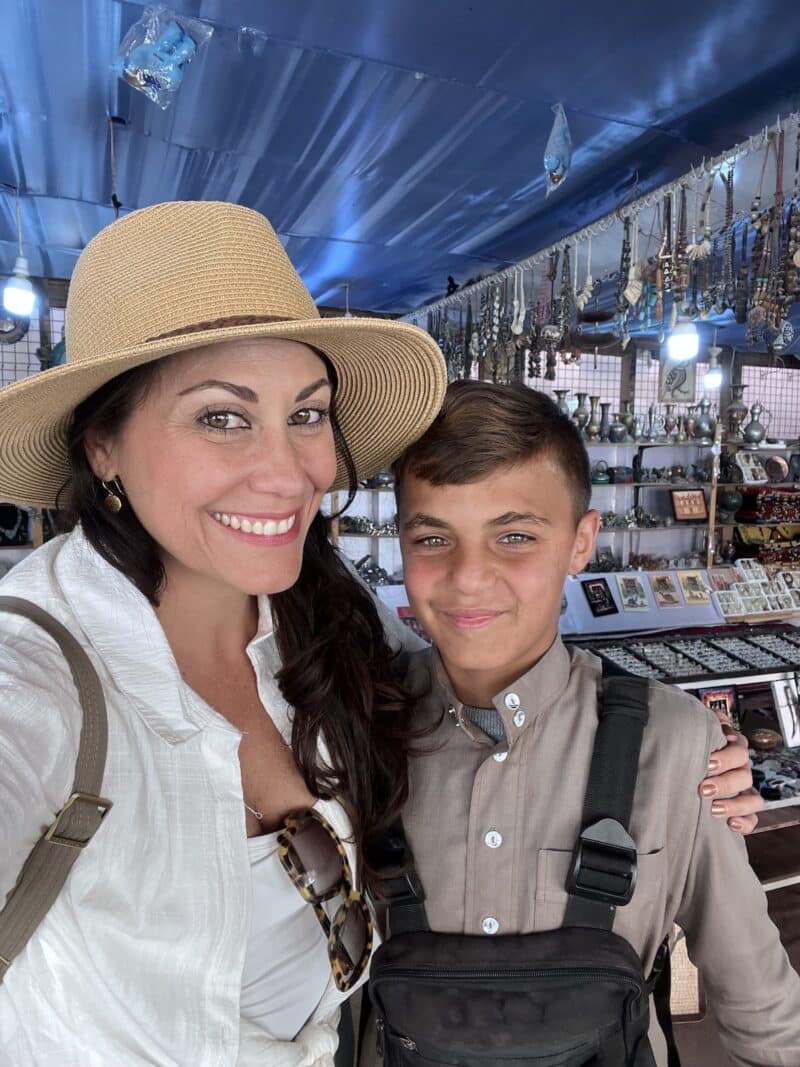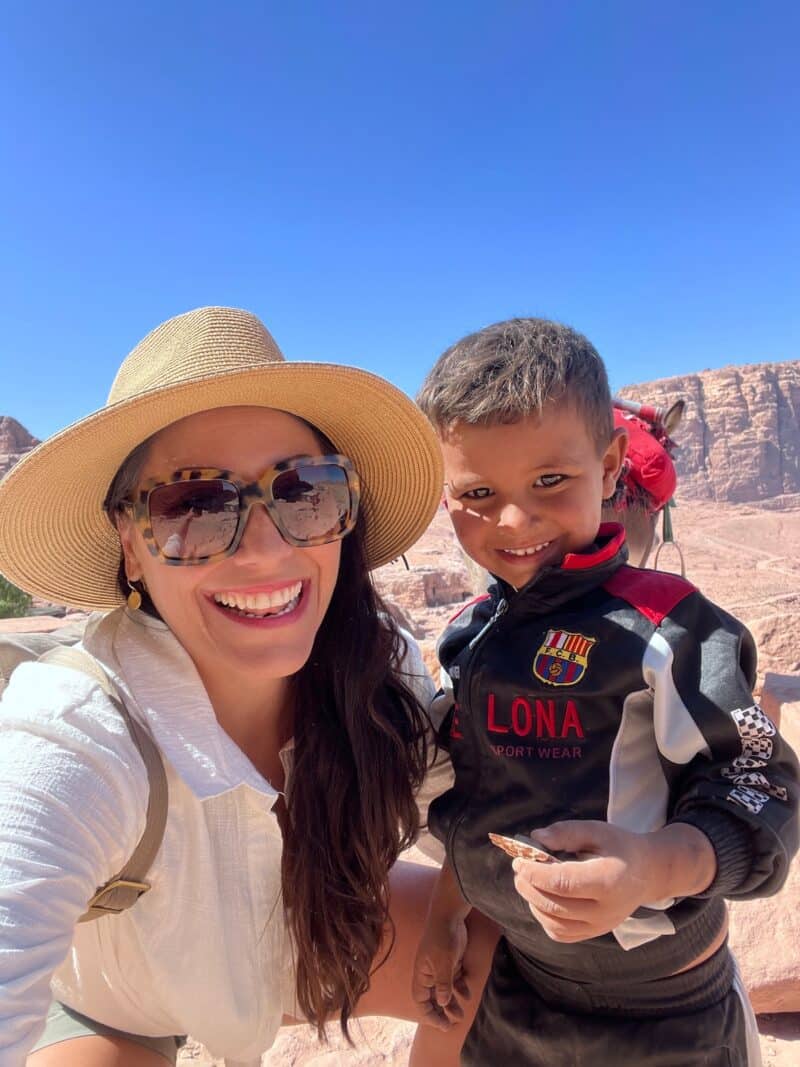 While I don't claim to know much about the politics behind all of it, my understanding is that the government wants them out because once it was deemed a UNESCO site it was to be evacuated by all inhabitants. Which is totally understandable as they want to protect it from decay, continue to study it as well as preserve it for future generations however, Petra is visited by hundreds of thousands of people so it's not like its not going to remain unmolested.
I also see it from the eyes of the people who have lived there for generations and call it home, they do not want to be displaced and absolutely love and take care of their sacred land. Their families are growing and thriving while they continue to honor the culture and traditions of their ancestors before them on the very lands they cultivated.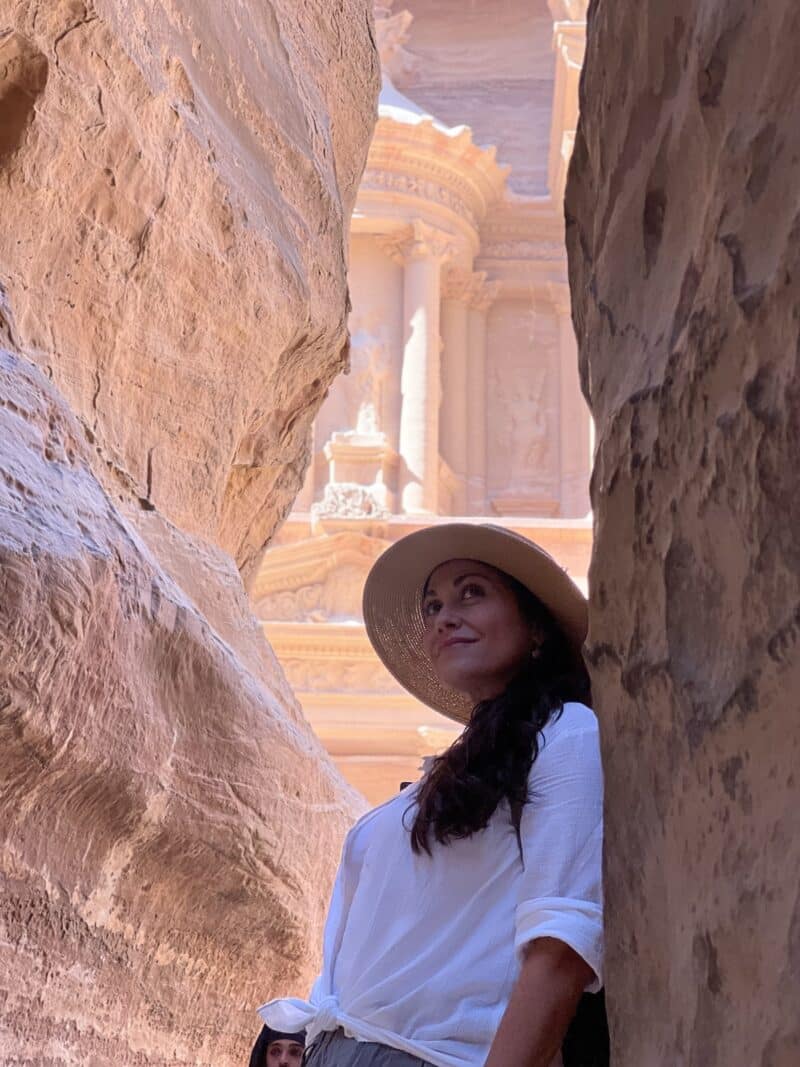 So as it stands now, the Petra Bedouins are technically living there illegally but are somehow protected if they remain. If they ever leave the Petra area, they are arrested immediately so in many ways they are prisoners in their own home. It is why you don't see the Bedouin guides past the entrance of the siq in front of the Treasury as that is the boundary line of their land and the government owned part of the park.
It's wild, interesting, rock n' roll and sad all at the same time. That being said, I'm so glad I got to experience it all first hand and be able to shed some light on it for future visitors. The more you know!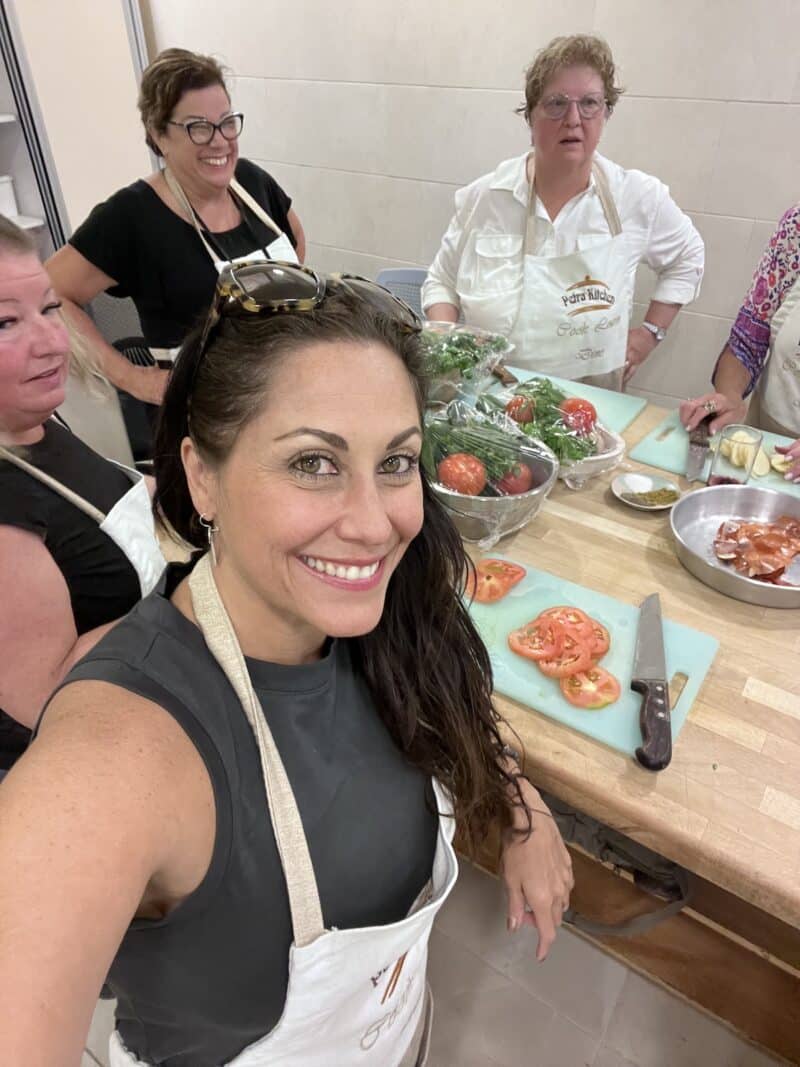 Extra Innings In and Around Wadi Musa
Back in Wadi Musa, just steps away from the Movenpick, you'll find Petra Kitchen. A fun, group Arabic cooking class and dinner where each table of hungry students prepares a dish for the final feast. It's really fun and the meal turns out great! And for veggie heads, no worries, there are plenty of options!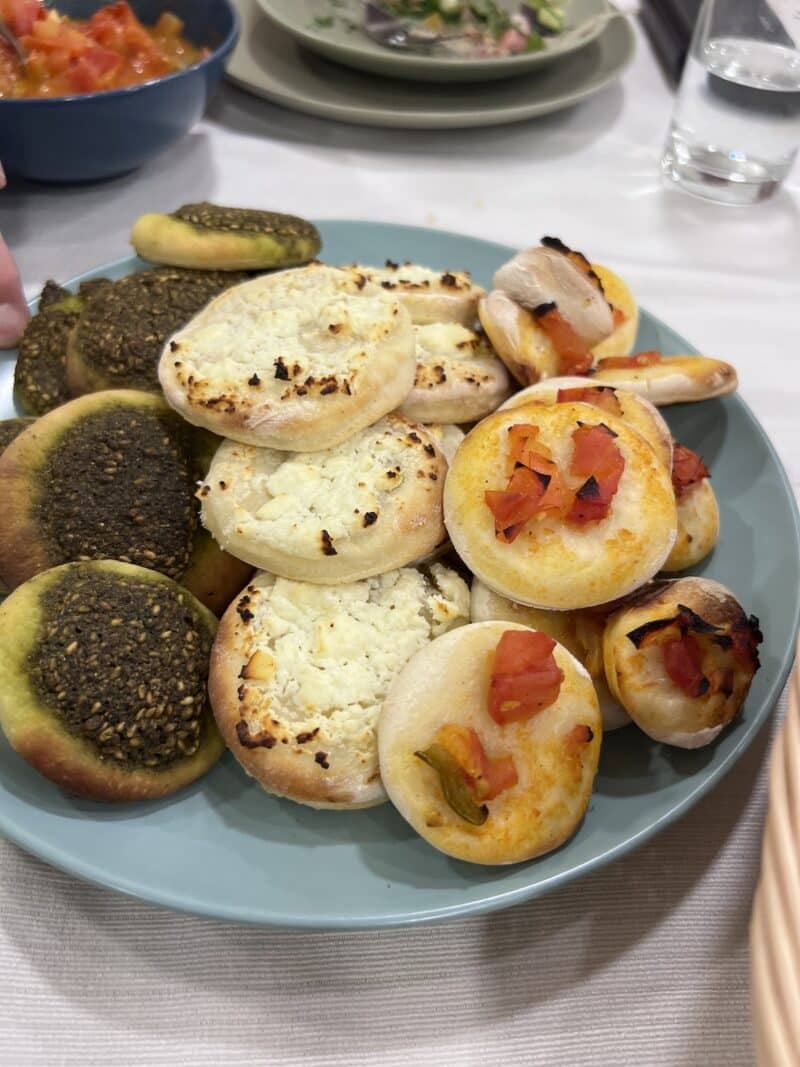 If you have some time on your way out of town, Little Petra is a nice stop to see a few more smaller scale stone carved buildings. Because it is a narrow, shaded canyon, it's a bit chilly but you won't be there too long, maybe an hour, before hitting the road. Historians believe that this place was built during the 1st century when the Nabatean city of Petra was at its peak, and Little Petra was sort of like a suburb. You'll notice that the carvings are more like houses  and dwellings versus the large city structures you find at the capital city.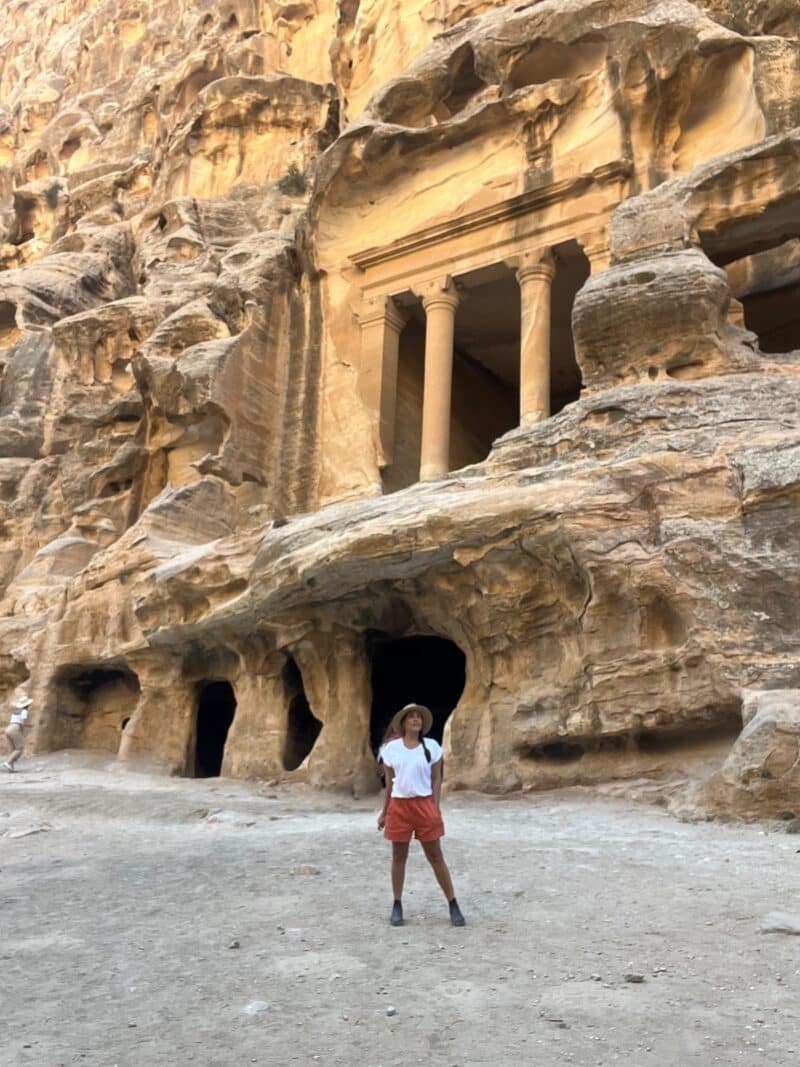 So, have I gotten you excited about visiting Petra? I sure hope so as no photo, story or video will ever do it justice. It is a must see in person and I truly hope that someday you do!
Don't stray too far as there is much more Jordan fun to come!
*Special thanks to Jordan Tourism and IFWTWA for the incredible trip