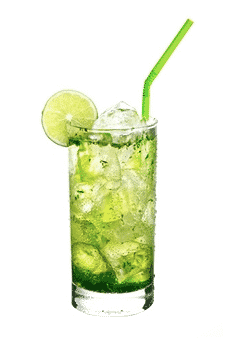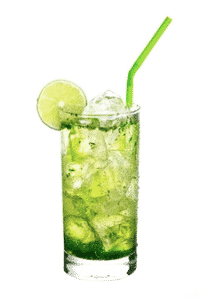 The first cocktails were made from alcohol. They were probably made out of boredom or in a search for new and interesting recipes. As the time passed by, these mixed drinks became one of the most popular attractions and a real money maker for different bars and lounges. Although they are mainly present in these establishments, nowadays, it is very easy to make some of these popular recipes in your own home.
Resurrection Mary is a real treat for all those who are concerned about their body and the things which they put into it. To be precise, this drink has many different vitamins and minerals from various fruits that go into it. Also, the Hangar One Kaffir Lime Vodka, although alcoholic, doesn't have your regular industrial taste which most of the other alcohol have. Furthermore, kaffir lime is a great addition to the cocktail and it goes excellently with all the other ingredients; it doesn't disturb the balance of the drink whatsoever. The cocktail was created by Ms. Tiffany Soto who works in Wit and Wisdom, a restaurant located in Baltimore's Four Seasons hotel.
Before you start making the cocktail, you need to prepare Green Machine Juice. This mixture is made from celery, cucumber, granny smith apple, jalapenos and mustard green. You need about 4 jalapenos for this recipe. As for the other ingredients, you need to have about 500 grams of apples and about 300 grams of cucumber, mustard green and celery, each. Use juicer to liquefy the ingredients and then mix them.
Ingredients
1.5 ounces Green Machine Juice
1.5 ounces fresh orange juice
1.5 ounces Hangar One Kaffir Lime Vodka
Lemon soda
Put all the ingredients into a shaker (except Lemon soda, of course) and mix them for 10 seconds. Strain it over ice and top it with Lemon soda. You can garnish it with green apple or lime.
This drink is excellent for hot summer day. You can find many similar cocktails at cocktail lounge D.W. Alexander, one of the popular night bars in Toronto.