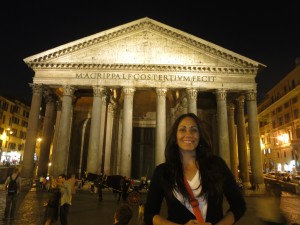 Historically it has always been difficult for vegans to travel and find the food that they appreciate. But not anymore! More and more major cities around Europe have started accepting the vegan lifestyle and there are several amazing vegan destinations that need to be explored. Here are some of the best vegan destinations around Europe –
Hamburg, Germany
Hamburg is easily one of the best cities in Europe not only when it comes to vegan food, but also eco-friendly vegan fashion and lifestyle. Froindlichst – The Vegan Muscateers, for instance, is a restaurant that has earned a lot of praise from visitors for its variety and eco-friendly preparation methods. Right from greasy vegan pizzas to vegan mac-n-cheese – Hamburg has a lot of restaurants which offer cheesy and ceramic dishes that are a hundred percent vegan.
Naples, Italy
When staying in Rome, many visitors will often go on a day trip down to Naples. Although Naples is not exactly known for its vegan friendly attitude, restaurants like the Un Sorriso Integrale, where tourists can get delicious Italian vegan delicacies for just €12, are altering the city's reputation. Following the success of Un Sorriso Integrale are several local restaurants dedicated to offering tourists delicious vegetarian, vegan and nourishing dishes. These restaurants are motivated by an innate, ecologic and spiritual viewpoint, which is making the city ideal for vegan tourists. Be it a laid-back atmosphere, vegan wine and ever-changing menus, Naples has it all. Tourists are likely to find seitan and tofu meals in addition to delicious vegetable soups, rice dishes, and exquisite vegan side dishes in restaurants all across Naples.
Algarve and Albufeira, Portugal
Algarve and Albufeira are celebrated for being naturally vegan friendly. The shops and cafes along the shorelines of Algarve and Albufeira are renowned for focusing on vegan cuisines made from soy, rice, seitan, milk, tofu and all kinds of vegetables. The nearby town of Caldas da Rainha attracts visitors from all over Europe for its gorgeous farmer's market – a one-stop shop for all kinds of Portuguese fruits and vegetables.
Prague, Czechia
Perfectly complimenting Prague's old-school charm is the city's new-found attitude towards vegan food. The city has over fifty vegan restaurants, so trying out all the delightful vegan food on offer in one visit can be rather difficult. Must eats include traditional vegan Czech dishes such as bac'n dumplings at Plevel. Tourists must also take the 'I Like Veggie Food Tour' to get a custom-made vegan Prague tour.
London, England
With over 100 vegan restaurants, similar to New York City in America, it is difficult for other vegan European cities to compete with the English capital especially due to its population of eight million. If you go on a tour of London, you'll spot many vegan street sales and meet-ups. Some exceptional vegan cafes of the city include the Temple of Seitan which is famous for its vegan 'fried chicken' made from seitan. There are also all-vegan Japanese, Ethiopian and Indian restaurants spread throughout the city. London is by far one of the best vegan destinations in the world. The rest of the UK is pretty vegan friendly too! Check out this guide to vegan friendly weekend breaks in the UK.
Delicious food with a touch of tradition – these places have adopted the vegan lifestyle and modified it to make their delicacies unique and unmatchable. If you're interested in cooking up some vegan food at home then make sure to check out my cookbook here.