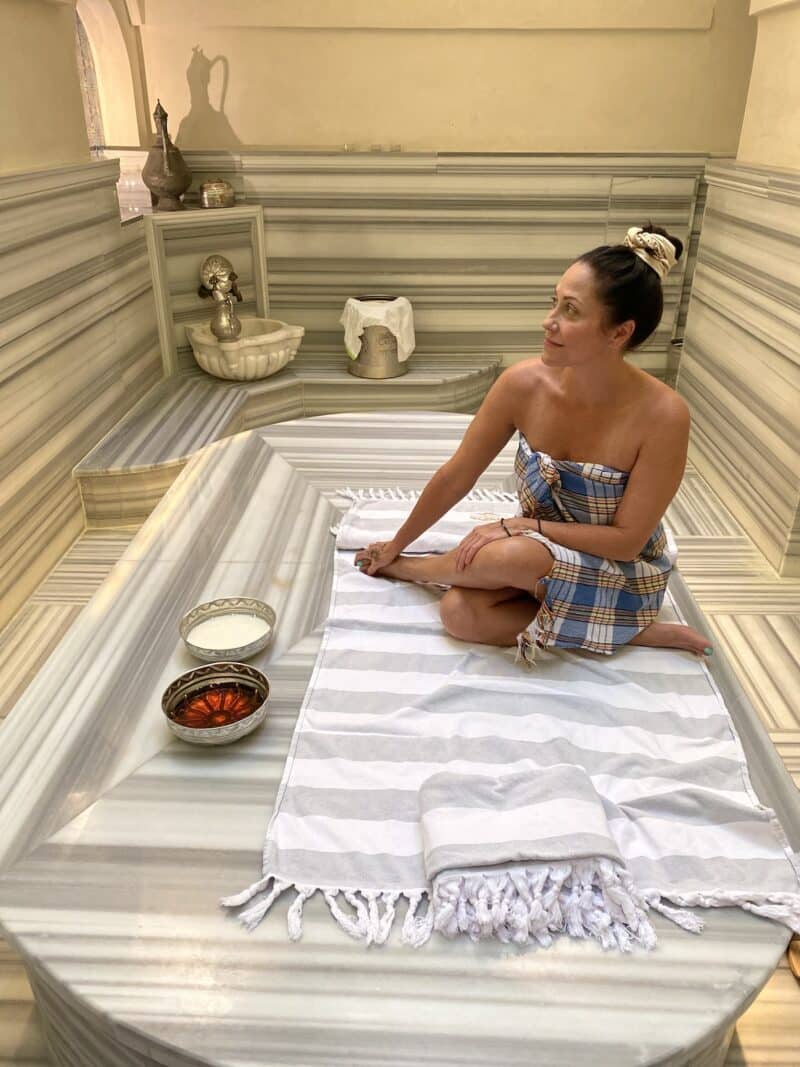 Staying healthy during a vacation may prove to be hard. You just want to relax and enjoy delicious food. Healthy meals don't mean you have to give up all of the flavors in the world. Plan ahead your upcoming healthy summer vacations having these destinations in mind.
Europe
Anywhere in Europe, really. The continent's long history is evident even in small, charming villages. Each country has a few wellness retreat spots you can try out this summer. Some of them offer wellness and fitness plans that include outdoor activities for your healthy summer vacation.
And there is plenty to see and do. Hiking through national parks and forests, visiting local museums and heritage sites, enjoying the food, to name a few. The food in Europe is delicious and it is held to very high standards. In some places, they even have fresh, organic, homegrown fruits and vegetables.
Where to stay? Greece, Italy, Portugal, Germany, and Switzerland are the places that come to mind first. But, as stated above, any country in Europe will be perfect.
Virginia Beach, Virginia, USA
For a sunny vacation destination with a touch of nature and history, you can visit Virginia Beach. The charming city in the Commonwealth of Virginia has 18 places registered in the National Register of Historic Places. It also has the largest collection of WWI and WWII aircrafts. Other sites include one of the oldest surviving colonial-style houses, Virginia Aquarium and Marine Science Center, Virginia Museum of Contemporary Art, etc.
If you are not particularly keen on history, try hiking in the First Landing State Park or biking through the False Cape State Park. The outdoor activities in this area will be beneficial to your health and the beautiful scenery will definitely reduce the stress and allow you to relax.
Fishing and sunbathing are always an option near the Atlantic Ocean. Enjoy absorbing vitamin D and relaxing on the sandy beaches of Virginia Beach.
Yellowstone National Park, Wyoming, USA
There are so many natural wonders to see in Yellowstone National Park – wildlife, waterfalls, and hot springs.  Hiking through the park with your family is an ideal way to spend an active and healthy summer vacation.
Yellowstone is big, so take your time to research and plan ahead. You will need at least 2-3 days to see everything. Old Faithful Inn is one of the oldest lodges in the park. You can either stay there or tour it. The attractions you don't want to miss are the Mammoth Hot Springs, the Grand Canyon of Yellowstone, Old Faithful Geyser, and Grand Prismatic Spring.
Make sure to follow all of the instructions and rules set by the park and stick within the lines to avoid any injuries.
Kerala, India
Relax on the Arabian Sea shoreline in Kerala. Plenty of coconuts for you to stay healthy and still enjoy something sweet. Kerala promotes eco-friendly tourism, allowing you to wander through its beauty undisturbed.
If you are looking for a healthy summer vacation destination, Kerala is also famous for spa and Ayurveda treatments. Ayurveda is an alternative medicine system deeply rooted in Indian history. You can take the test and then you will be given a unique Ayurveda plan, that includes diet as well, based on your needs and bodily functions.
Nepal
If you want to enjoy the winter breezes even in summer, visit the Federal Democratic Republic of Nepal for the ultimate extreme-sport experience. Nepal is known for many outdoor activities it offers, like zip lining and rock climbing. The most extreme sport is skydiving from Mount Everest, the highest peak in the world.
Nepalese cuisine is exquisite in taste and generally considered as healthy. With each meal, they take a lot of vegetables, such as cauliflower, tomato, cabbage, etc.
You may also want to see Kumari, the living goddess. Young girls are tested extensively to find the true Kumari, which stays a goddess until transitioning into girlhood.
Japan
The Japanese people are considered one of the longest-living and happiest in the world. This summer, travel to Japan for vacation and discover all of their secrets. Lavish yourself in massage treatments, gua sha, head spas, and more.
The Japanese eat healthily and exercise every day. You may even join them in outdoor exercise in parks all over Japan. Try sushi and other fish- and rice-based dishes.
There are plenty of natural wonders to see there, too. You can go hiking in Mount Fiji, bathe in Onsen Hot Springs, explore Kyoto, watch sumo wrestling, etc.
These healthy summer vacations are just a fraction of what the world has to offer. You can do independent research or just go anywhere you want. Make sure to stay healthy during the vacation by exercising and eating regularly, with plenty of fruits and vegetables in your diet. Then every summer vacation will be a healthy one.