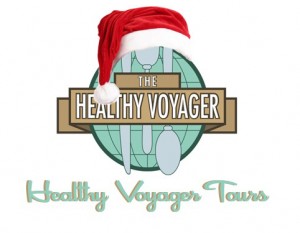 This holiday season, why not give the gift of travel?!
Be it for you, a loved on on your list or to take the whole
family on the trip of a lifetime, planning now for your dream spring
or summer vacation now is not only fun but smart!
Imagine surprising your kids or treating yourself
to a fabulous trip to Machu Picchu or Greece this gift giving
season. Talk about looking forward to 2012!
Here's where we'll be going and when as well as how to reserve your spot
before they're all booked up!
And for more detailed information on each trip,
be sure to click on the trip name and it will take you to the full page description
To reserve your spot on any of these tours, get pricing, dates and itineraries or to ask any questions, please email [email protected]
Space is limited on each tour so make your plans soon (great as upcoming holiday gifts!!)
*All prices are based on double occupancy
**Tour prices do not include airfare but we offer groups rates as well as assistance in finding the best deal, if desired

About Healthy Voyager Tours
Healthy Voyager Tours are group tours/vacations that will take you around the world to experience some of the most beautiful and exotic locations without worrying about your dietary restrictions. Every Healthy Voyager Tour includes meals that suit your special diet while also keeping you fit and trim with optional fitness and cooking classes in addition to our scheduled activities and day trips. We will be camping, cruising, hiking and engaging in top notch vacations of a lifetime. All Healthy Voyager Tours will include, but are not limited to:
All special diet meals (vegan, vegetarian, gluten-free, raw, diabetic, kosher, low-fat, etc)
Luxury lodging
Transportation from destination airport and for the remainder of the trip (airfare is not included)
Fitness classes
Cooking classes
Excursions, activities and all guided tours
Entry into parks, historic areas, points of interest, attractions, etc
Entertainment
Healthy Voyager Tours aims to make the most remote and exotic destinations, accessible and worry free to dietary restricted travelers. In addition, we hope to create an experience that is second to none from one-of-a-kind adventures to an all around healthful journey from learning about nutrition and cooking to new fitness regimens to integrate into your life once you've returned home.