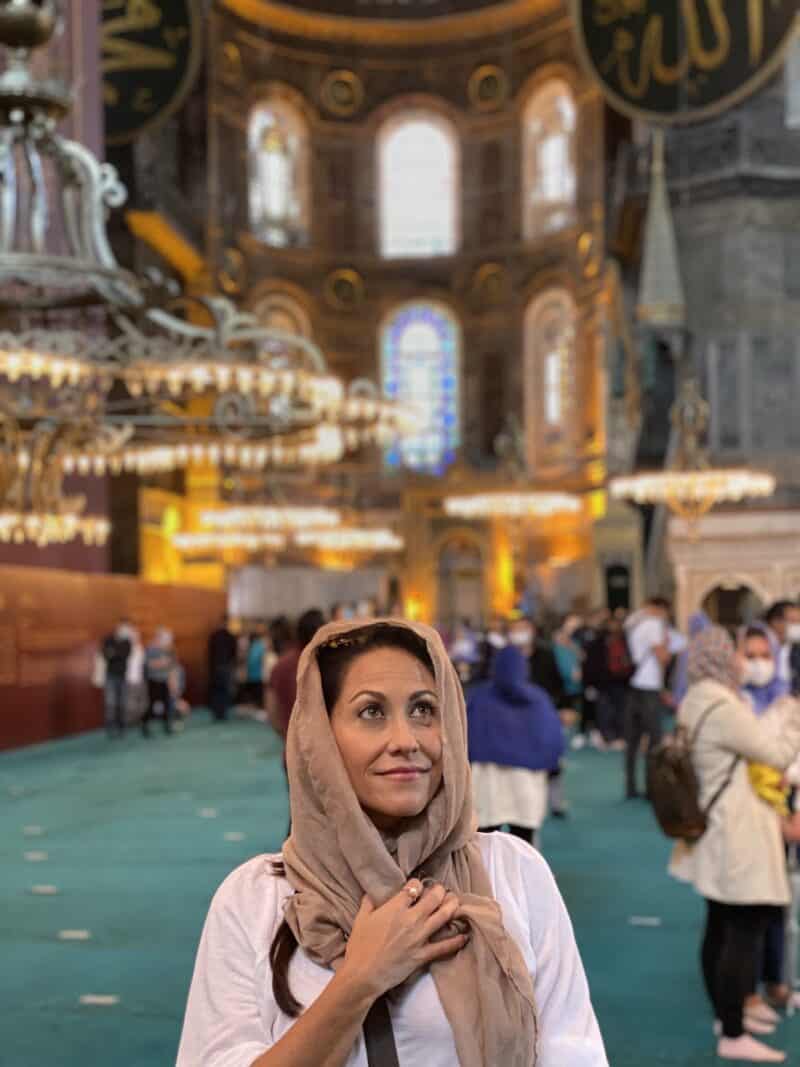 Pilgrimage has been an important part of human culture and history for centuries. People have traveled great distances to visit sacred sites, pray, and find spiritual enlightenment. Even in our modern world, pilgrimage remains a powerful and popular tradition.
There are many different reasons why people choose to make a pilgrimage. Some are motivated by religious faith, while others seek personal growth or a deeper connection with their spiritual beliefs. Whatever the reason, pilgrims often find themselves changed by the experience in profound ways.
If you're you're thinking of making a pilgrimage of your own, here are amazing places to get started:
1. Santiago de Compostela, Spain
Santiago de Compostela is one of the most popular pilgrimage destinations in the world. Every year, hundreds of thousands of people journey to this city in northwestern Spain. The Camino de Santiago, or St. James Way is a network of ancient pilgrim routes that lead to Santiago de Compostela. Most pilgrims walk or cycle the Camino, which can take a few weeks to a few months.
The journey is challenging but also incredibly rewarding. Pilgrims who trek to Santiago de Compostela often have a new sense of peace and understanding. If you're looking for an unforgettable spiritual experience, this is one Pilgrimage you don't want to miss.
2. Jerusalem, Israel
Jerusalem is one of the most important pilgrimage destinations in the world. It is the holiest Jewish city and holds significance for Christians and Muslims. For centuries, people worldwide have made pilgrimages to Jerusalem to pray at sacred sites like the Western Wall and the Church of the Holy Sepulcher.
The city is located in Israel and is home to some of the most important religious sites in the world. These include the Western Wall, the Dome of the Rock, and the Church of the Holy Sepulcher. Jerusalem is a popular destination for Christian pilgrims who visit places like the Garden of Gethsemane and Calvary Hill. Muslim travelers visit notable sites such as the Al-Aqsa Mosque and the Dome of the Rock.
3. Bodh Gaya, India
Bodh Gaya is a small town in eastern India that was once a sleepy backwater. But today, it's one of the world's most important Buddhist pilgrimage sites. It is here that the Buddha is said to have attained enlightenment under the Bodhi tree.
This is where Siddhartha Gautama, the Buddha, attained enlightenment beneath a tree more than 2,500 years ago. Pilgrims come from all over the world to visit the temples and monasteries in the area and learn about the Buddha's teachings.
4. Lourdes, France
Lourdes is a small town in southwestern France that has been a popular pilgrimage site since 1858. That's when 14-year-old Bernadette Soubirous had a series of visions of the Virgin Mary in a nearby grotto. Every year, millions of people visit the small town in the Pyrenees Mountains to pray at the grotto where Mary appeared to a young girl named Bernadette Soubirous in 1858.
Lourdes is a place of miracles. Over the years, many people have claimed to have been cured of serious illnesses after visiting Lourdes. Whether you believe in these miracles or not, Lourdes is an incredibly spiritual place and has a very special energy about it. Today, the town is home to dozens of churches and shrines, as well as a pilgrimage hospital where people with all sorts of ailments come in the hopes of finding a cure.
5. Iona, Scotland
Iona is a small island off the west coast of Scotland that has been a center of Christian pilgrimage for centuries. The island is home to Iona Abbey, a beautiful medieval monastery once the center of learning for the Celtic Church.
Iona is also said to be the birthplace of Scottish Christianity. St. Columba, one of the most important figures in Scottish history, founded a monastery on the island in 563 AD. Today, Iona remains an important destination for Christians from all over the world. Each year, thousands of people journey to this remote island to enjoy its beautiful scenery and experience its peaceful atmosphere.
6. Mount Kailash, Tibet
Mount Kailash is a sacred mountain in Tibet revered by Hindus, Buddhists, Jains, and Bonpo (an indigenous Tibetan religion). It is said to be the home of Lord Shiva, one of the most important gods in Hinduism. For centuries, pilgrims have made the arduous journey to Mount Kailash to walk around its base, a practice known as the kora.
The journey to Mount Kailash is long and challenging, but it is well worth the effort. The mountain's beautiful scenery and spiritual atmosphere make it one of the most special places in the world. The kora is said to cleanse the pilgrim of sin and to bring them closer to enlightenment. It'sIt's a difficult journey but one that many people find deeply rewarding.
7. Machu Picchu, Peru
Machu Picchu is one of the world's most famous and popular tourist destinations. Located in the Peruvian Andes, Machu Picchu is an ancient Inca city built in the 15th century. Despite its popularity, Machu Picchu is still a relatively unknown destination to many people. This makes it a perfect place for those who are looking for an adventure and want to explore off the beaten path.
The ruins of Machu Picchu are simply stunning and offer a fascinating glimpse into the Inca civilization. The views from the site are also breathtaking, making it one of the most picturesque places on earth. It'sIt's a place of deep spiritual significance. Walking among the ruins, it's easy to see why so many people believe this was once a sacred place of Pilgrimage.
8. Varanasi, India
Varanasi is a city in northern India considered one of the holiest sites in Hinduism. Hindus believe that if you die in Varanasi and your ashes are scattered in the Ganges River, you will be reborn into a higher caste. As a result, many Hindus journey to Varanasi in their final years to achieve moksha, or liberation from the cycle of rebirth.
Varanasi is also a popular pilgrimage site for younger Hindus. Many come to the city to study at its numerous Hindu temples and ashrams. Others experience its unique atmosphere and soak up its centuries-old history.
These are just a few of the many amazing places you can visit as a modern-day pilgrim. Whether you're looking for spiritual enlightenment, historical insight, or just a chance to explore new cultures, there's sure to be a pilgrimage site perfect for you. So get out there and start exploring.