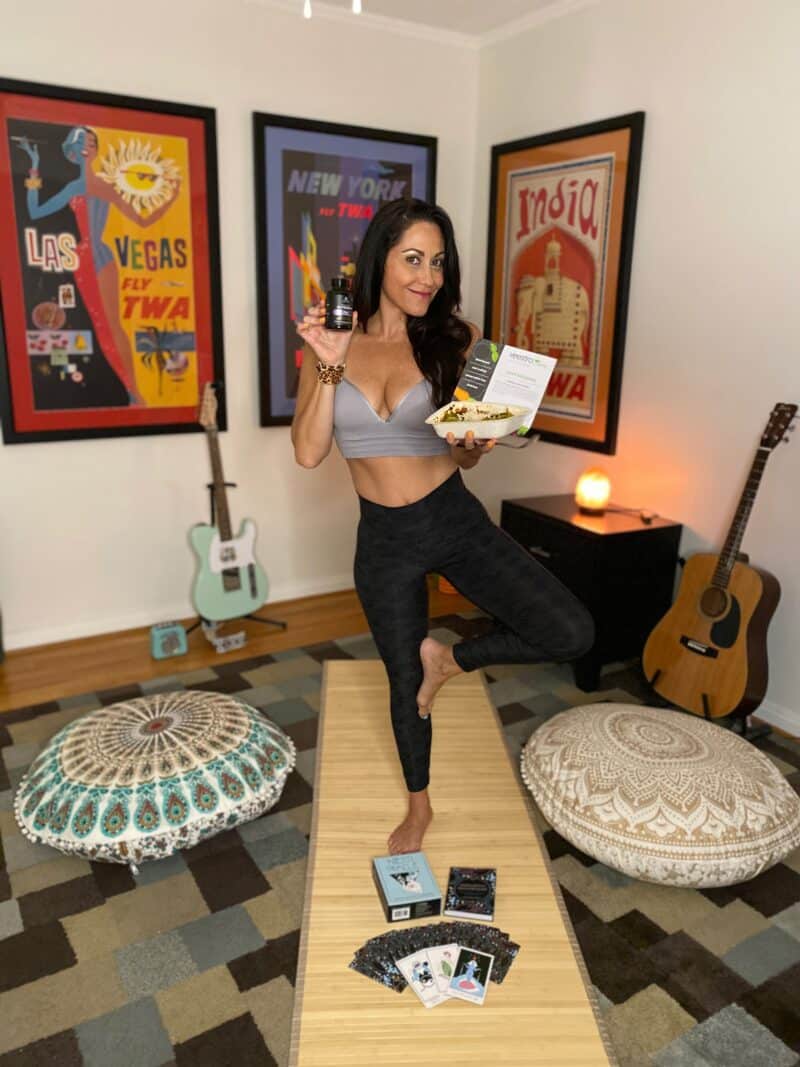 *This post is sponsored by BabbleBoxx
Summer is on its way out and Fall is fast approaching. But just because we will be trading in our bathing suits for sweaters, our shorts for pants and our sandals for boots. But just because we will be covering up doesn't mean we can forget about our fitness. Quite the contrary! We need to make sure we are healthy and fit to combat the upcoming holiday season and beyond! Luckily I've got some great goodies that will help you focus on fitness in every aspect from exercise to nutrition to mental health!
Food: Plant-Based Meals from Veestro
I have LOVED Veestro since the day they started and will sing their praises forever! Saving people time, money and their waistline, Veestro makes fully-prepared, 100% plant-based meals and ships them straight to your door anywhere in the contiguous US. 
Veestro was started by my dear friends, brother and sister team Mark and Monica who grew up in Costa Rica. Growing up, they ate mostly plant-based meals as vegetables and fruits were abundant. When as adults they found themselves starved for time and healthy choices, they decided to start Veestro. The mission of the company is to help everyone eat more plants by providing chef-crafted delicious meals that just need to be heated and enjoyed. 
No matter what your schedule, having healthy, plant-based meal options at the ready is not only convenient but also keeps you from making poor food choices. Veestro makes it so simple to eat clean and delicious without worry. Fully prepared and convenient, made fresh and shipped frozen to reduce food waste, with Veestro, there's no more chopping, cooking or cleaning! Just heat, eat and love! 
And for my loyal readers, get 25% off any order with code BABBLE25 – expires October 31st, 2020.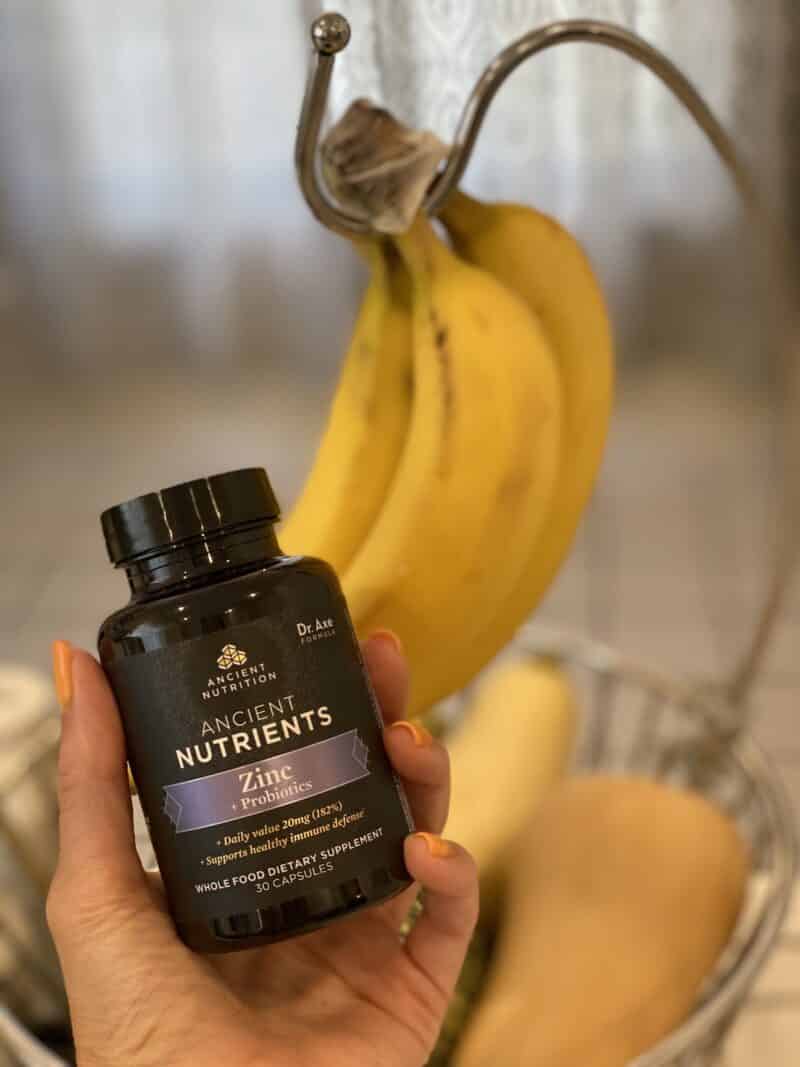 Gut Health: Ancient Nutrients Zinc + Probiotics from Ancient Nutrition
I'm a huge advocate of supplementing for overall health and well being no matter how clean you eat. And that's why I love Ancient Nutrients Zinc + Probiotics!
Ancient Nutrition formulated a one-of-a-kind zinc like you've never seen before. They paired enzyme activated, body-ready zinc with a tough probiotic strain that can withstand harsh conditions to form immune-supporting, science-backed capsules. This combination delivers benefits like support for a healthy immune defense, overall immune support, gut and respiratory mucosal immune responses and more. 
Featuring 20 mg of enzyme-activated zinc and 2 billion CFUs of probiotics, it supports a healthy immune defense and healthy digestion.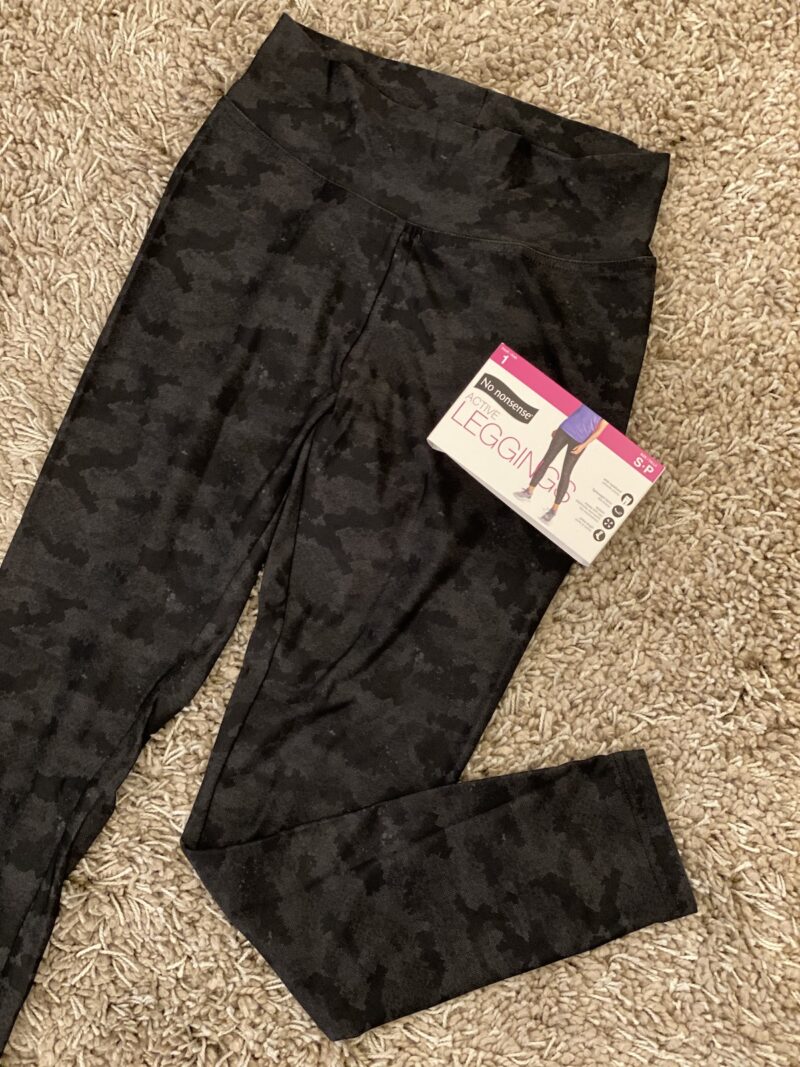 Fashion: Wide Waistband Sport Legging from No nonsense
When you look good, you feel good and fitness starts with having the right gear. The No nonsense Wide Waistband Sport Legging is perfect for your active lifestyle! Featuring a lightweight fabric for performance and built in stretch that moves with you. The extra wide waistband stays in place with no elastic for a smooth look. No more annoying rolling down and pulling up while on the go and being active! Comfy, cute and great for every type of active lifestyle!
And for my loyal readers, get your pair today for 25% off with code: Sport25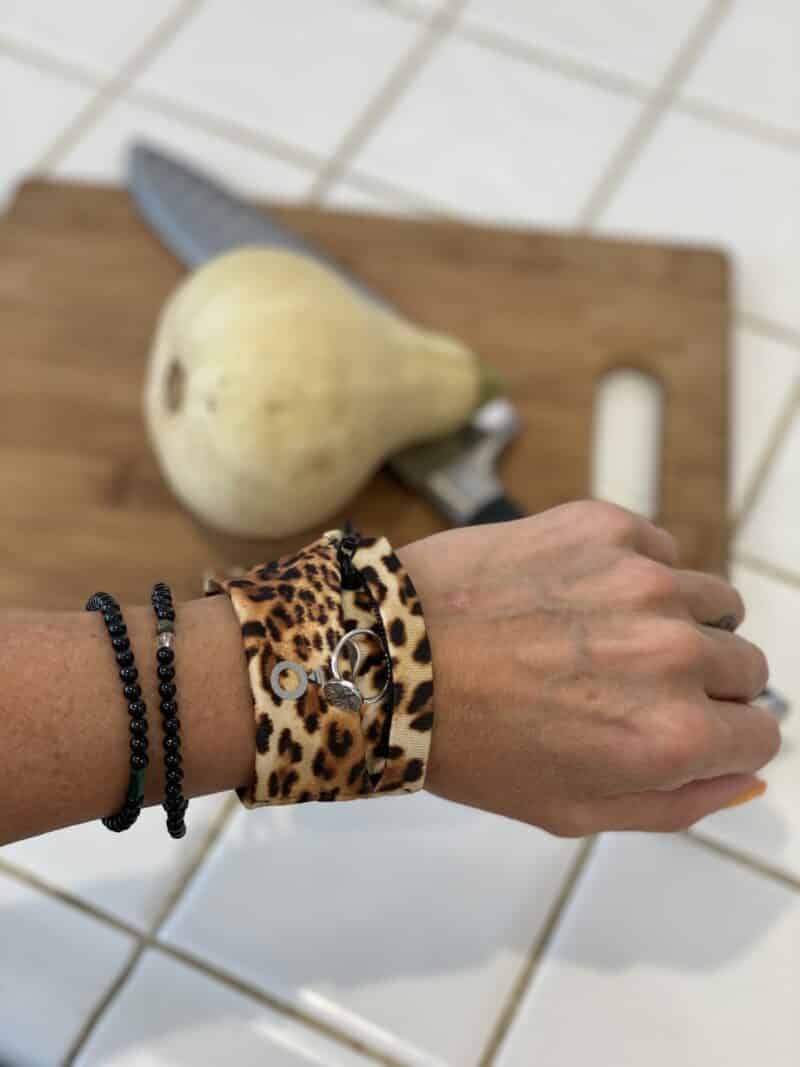 Function: RingHero
How many times do you find yourself removing your rings to wash your hands, work out, cook, etc but worry about losing them or toss them in some weird pocket of you purse? Well, that problem is solved with RingHero!
RingHero is the ultimate jewelry storage solution for all women. A wristband that keeps your rings and small jewelry safe during all your activities. Use RingHero while you lift weights, take a HIIT class, bike, hike, cook, clean, and even camping! RingHero protects your rings in a secure zippered pocket, safely stored on your wrist. Featuring a ykk zipper, 2 way stretch, UV protection and anti microbial fabric that gives you comfort and function.
RingHero is easy to use, just place your rings and small jewelry inside the pocket, zip pocket, and slip on the wristband. Your stuff is safe and snug on your wrist always visible and safe from sweat, damage and theft, protecting your rings from scratches, damage and even diamonds falling out. Any activity that bumps against your ring and can cause damage is a great time to take them off and zip them safely in a RingHero.
Also, metal can catch on surfaces and cause damage to your hand, it's called ring avulsion and it's pretty extreme. Taking off your rings is a much safer alternative!
And for my loyal readers, use code BabbleBoxx10 to get 10% off your order
Spirituality: Amenti Oracle Feather Heart Deck and Guidebook: Ancient Wisdom
I absolutely love working with oracle decks! It's fun and in many ways can help you solve a problem that's been nagging at you. And the Amenti Oracle Deck is a great addition to any collection or a wonderful starter deck for those wanting to dip their toes into the world of mystic spiritual divination.
The Amenti Oracle Feather Heart Deck and Guide Book brings the wisdom of Ma'at — the ancient Egyptian concept of truth and balance — to the modern world. Uncover the mystical power of eternal ideals, built on the teachings of the Emerald Tablets, and learn to cultivate a heart as light as a feather. Beautifully designed oracle cards feature 42 unique illustrations alongside timeless wisdom, including "I Am Humble" and "I Embrace the All," providing inspiring guidance for modern-day soul-seekers. The accompanying illustrated guide book delves deeper into the meaning of the cards, as well as practical applications of Ma'at's teachings, advice on intuitive card readings, and sample spreads to spark the imagination.
This is the perfect gift or self-purchase for any modern mystic and pairs well with tarot cards.
I hope you enjoy the last bits of summer and are looking forward to a fit Fall!