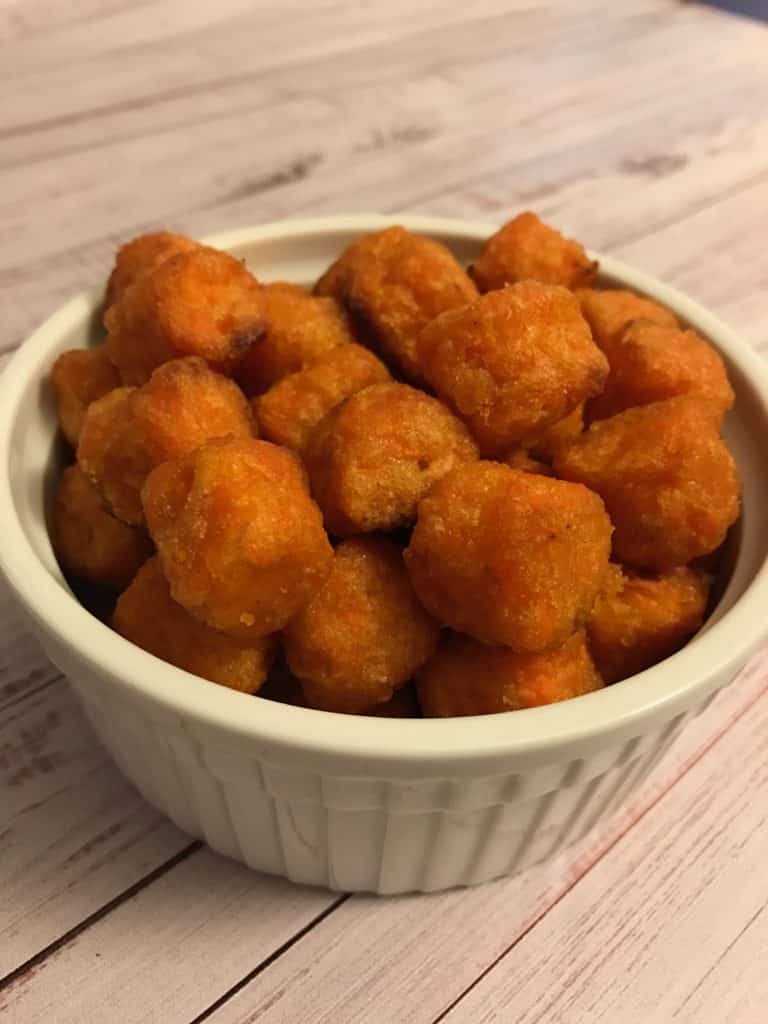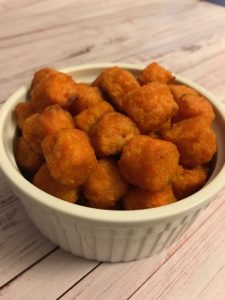 These days convenience is key when it come to meal time. And normally, convenience equals unhealthy food but the times they are a-changin! One of the hottest trends in food is riced cauliflower and the good folks at Green Giant have made it easy to enjoy this vogue veggie with their new line of riced veggies, conveniently found in the frozen vegetable aisle at Walmart!
Riced veggies have become a healthy recipe ingredient phenom what with innovative dishes like cauliflower rice, cauliflower mash and even cauli pizza crust putting it on the map. However, ricing at home can be time consuming and messy. Not anymore! Green Giant's convenient line of riced veggies, healthy home cooks get to cut their prep time in half or more!
So what's the benefit of Green Giant Riced Veggies? How about:
100% made with vegetables
70% fewer calories than rice
Gluten free and come without sauce and seasoning so you can prepare them just the way you like.
This new line of veggies is perfect for carb swapping and maintaining your healthy lifestyle. In the following varieties, fitting veggies into your daily routine just got easier!:
Cauliflower
Cauliflower and Sweet Potato
Cauliflower and Broccoli
Cauliflower Medley
Need a little recipe inspiration? How about a fun and healthy twist on classic tater tots? Be sure to use Green Giant Riced Veggies Cauliflower and Sweet Potato Medley in my Cauli Sweet Potato Tater Tots recipe!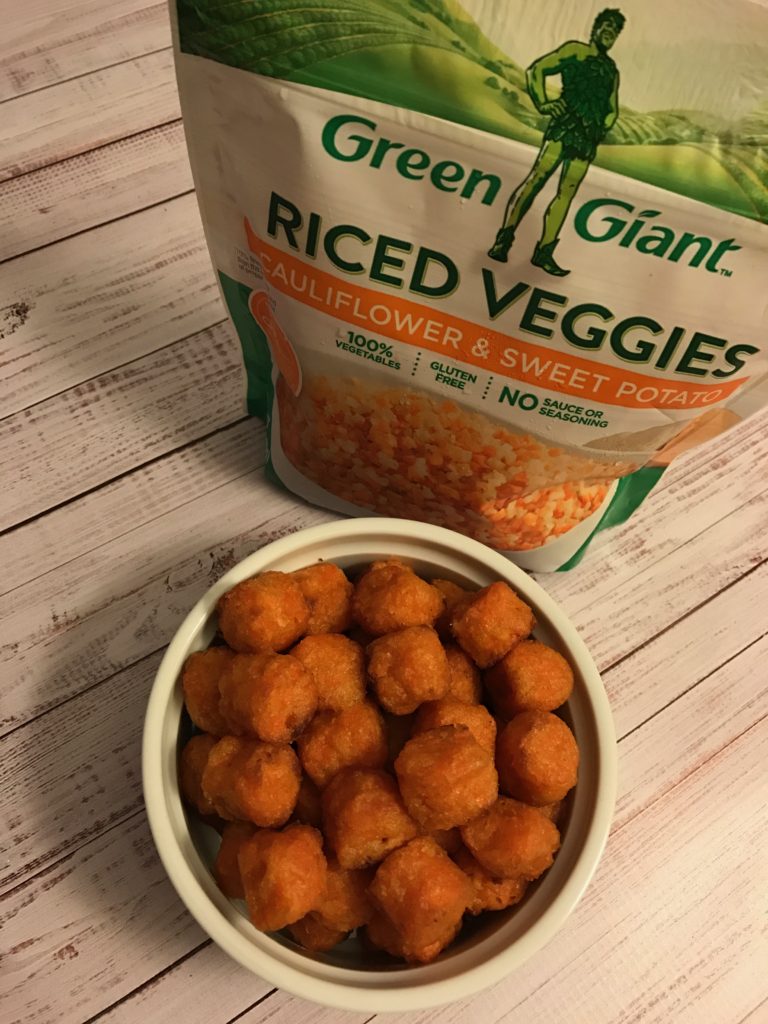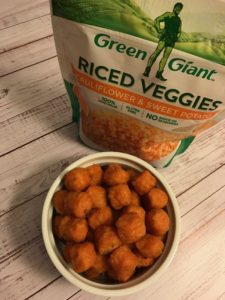 1 bag of Green Giant Riced Cauliflower and Sweet Potato 
1/4 cup flour (gluten free if desired)

1 teaspoon

salt, to taste

1/2 teaspoon

pepper, to taste

1/2 teaspoon garlic powder
1/2 teaspoon dried rosemary

olive oil
Depending on your oven, preheat to 375°F. Line a baking sheet with foil, parchment paper to prevent the tots from sticking and set aside.
Place in a bowl riced veggies in a microwave safe bowl and cover with a damp paper towel. Steam in microwave for 6-8 minutes to soften.  You may also steam until tender in a steamer on or the stove top. Allow to cool a few minutes.
With your hands, carefully stir in all remaining ingredients into the steamed riced veggies, except for the olive oil and form the mixture into balls or small cylinders and place on a sheet pan.
Spray or drizzle olive oil over top. Cook tater tots for about 15 minutes on each side (30 minutes total) until golden brown and crisp on the outside.