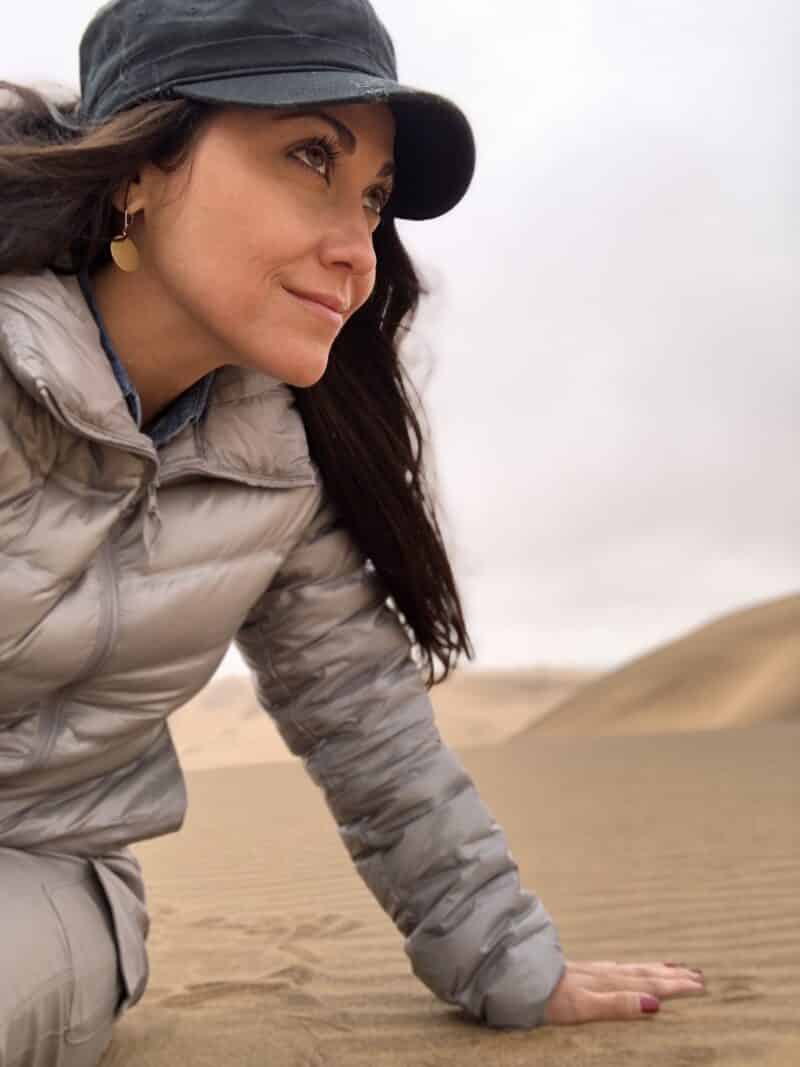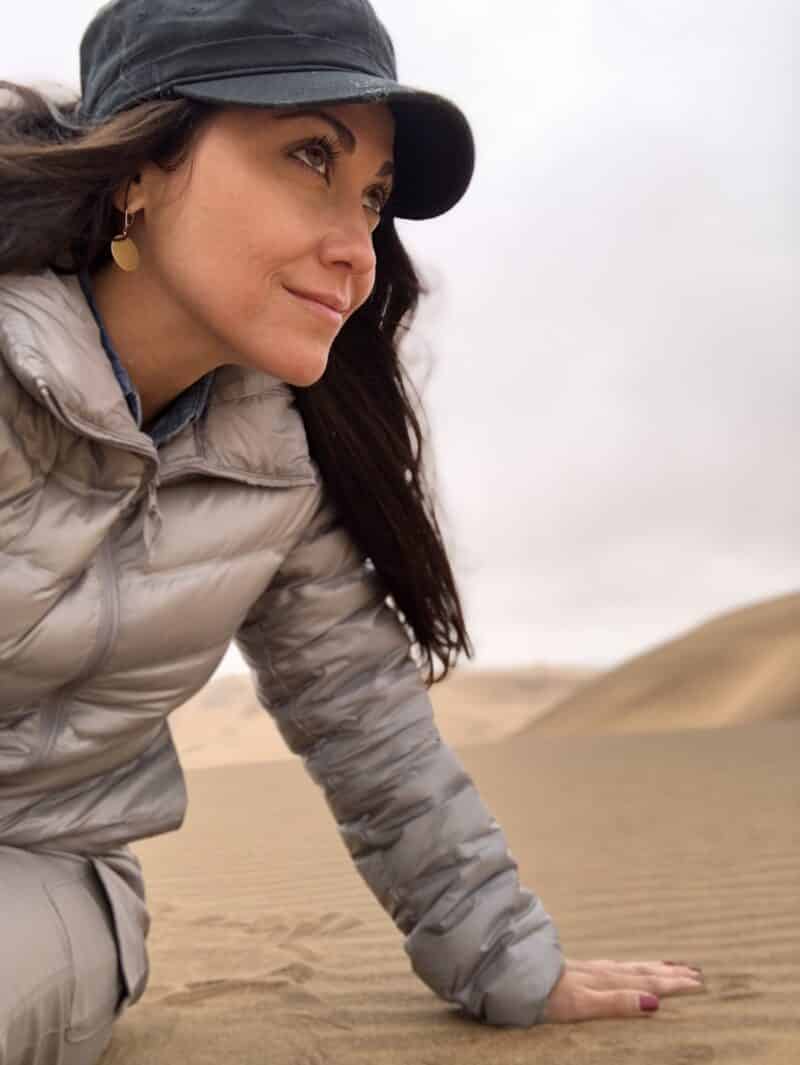 The west coast of namibia is an incredibly interesting part of the world. On the Atlantic, it is a country where a sand dune desert meets the sea giving way to all sorts of outdoor activities and unique wildlife. I was so lucky to be able to experience a wonderful region of Namibia's west coast and spent time in Walvis Bay as well as Swakopmund. The area was reminiscent of southern california with a mix of Europe, which is strikingly different than the interior of the country. A playground for surf, swim and lots and lots of sand!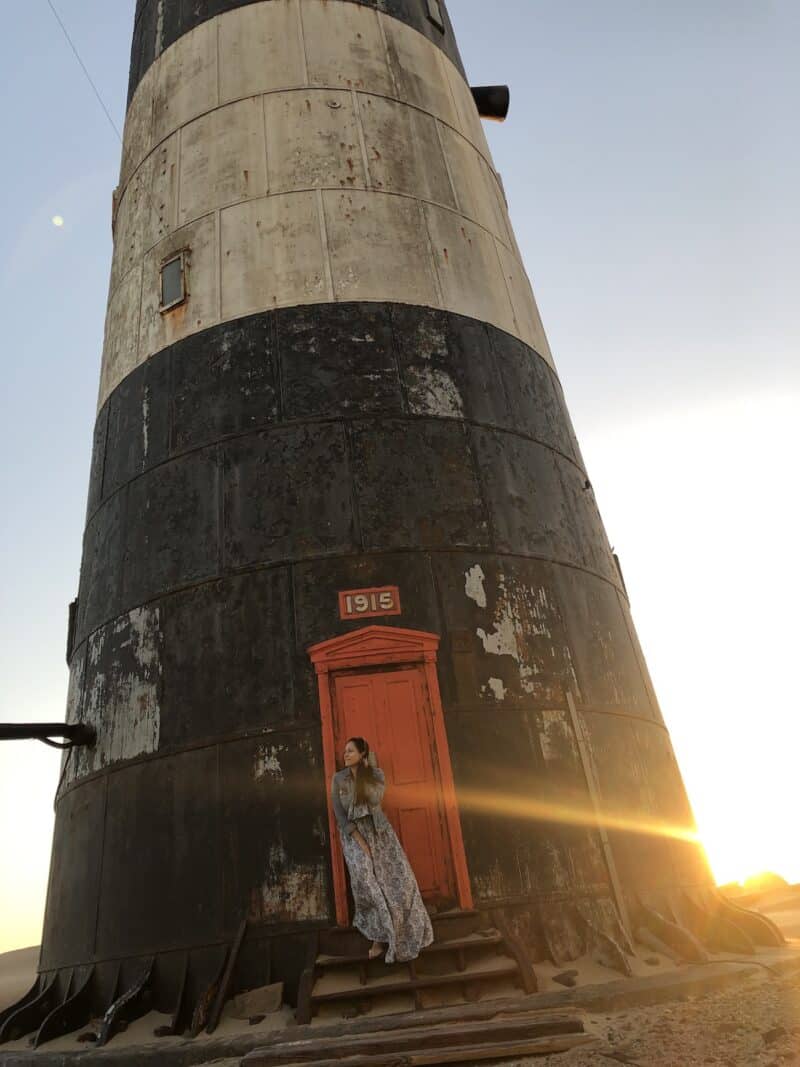 Pelican Point Lodge is situated on a unique stretch of land, the remote peninsula of Pelican Point at Walvis Bay. From your own private deck, expect to enjoy the antics of a wide variety of wildlife from seals and jackals to whales and flamingos. Not to mention 5 star luxury accommodations and service that is second to none.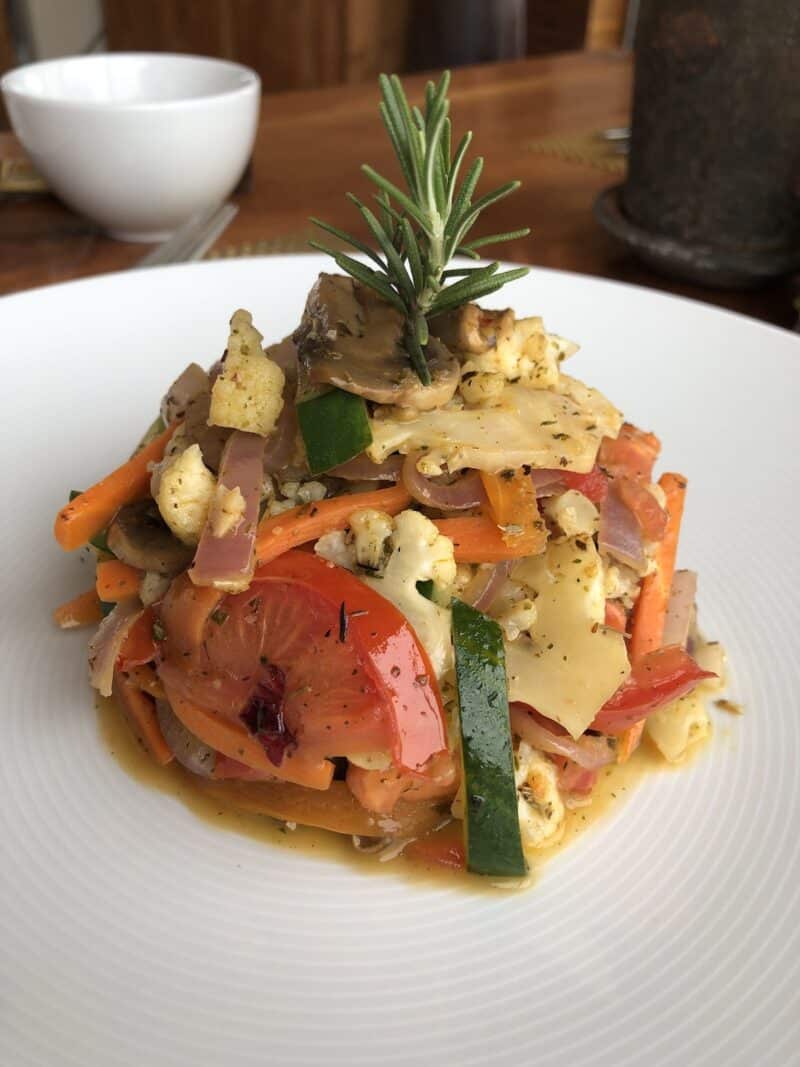 Dining on site is absolutely fantastic and no special diet is too challenging for their chef as they are able to whip up the tastiest meals for every kind of guest! Plus, exploring the outdoors just by stepping out onto the surrounding sands include all sorts of fun activities from big wheel dune biking to boating and beyond. Being on the west coast, getting out on the water is a must and you never know what or who you'll meet! From sea lions to pelicans, jackals to flamingos, Southwest Namibia has so many fun surprises at every turn.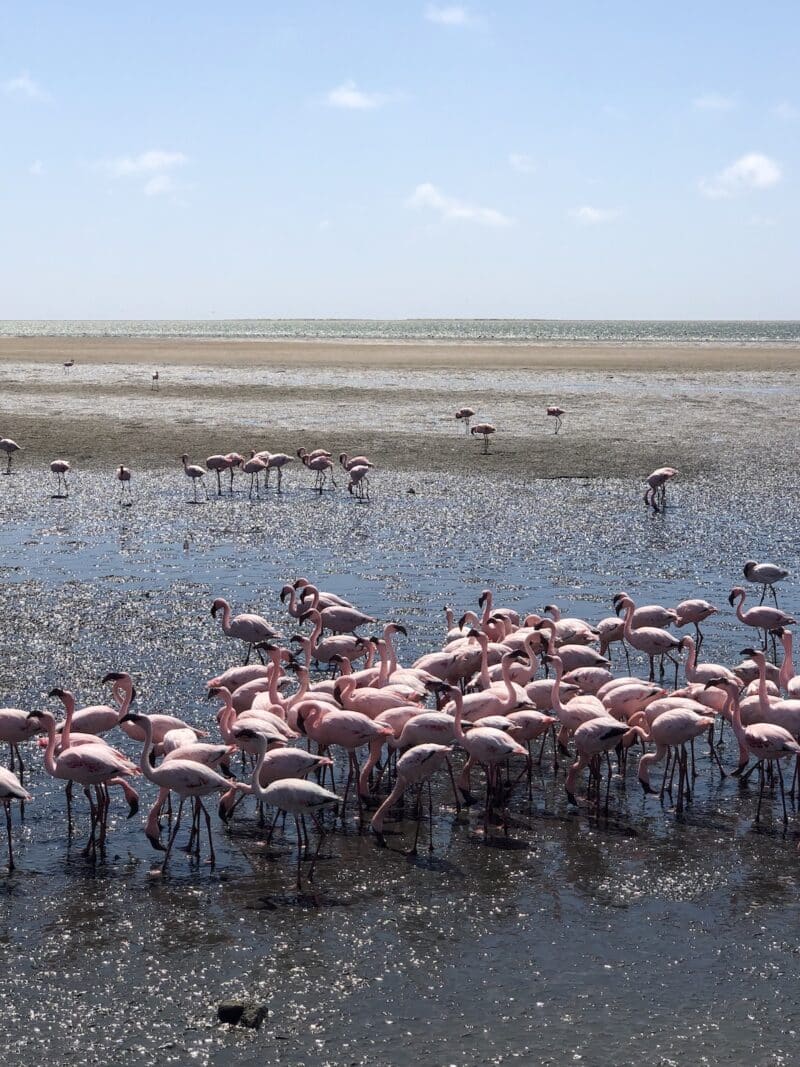 My time in Walvis Bay was short but after a time at the lodge as well as checking out the marine life and flamingos, it was time for me to head to Swakopmund and my first stop was checking in to the Delight Hotel. Located in the heart of downtown Swakopmund, this hip boutique hotel is bright, colorful and full of seaside pizazz. From the rooms to the dining area and options, I absolutely love this hotel, the service and all it has to offer.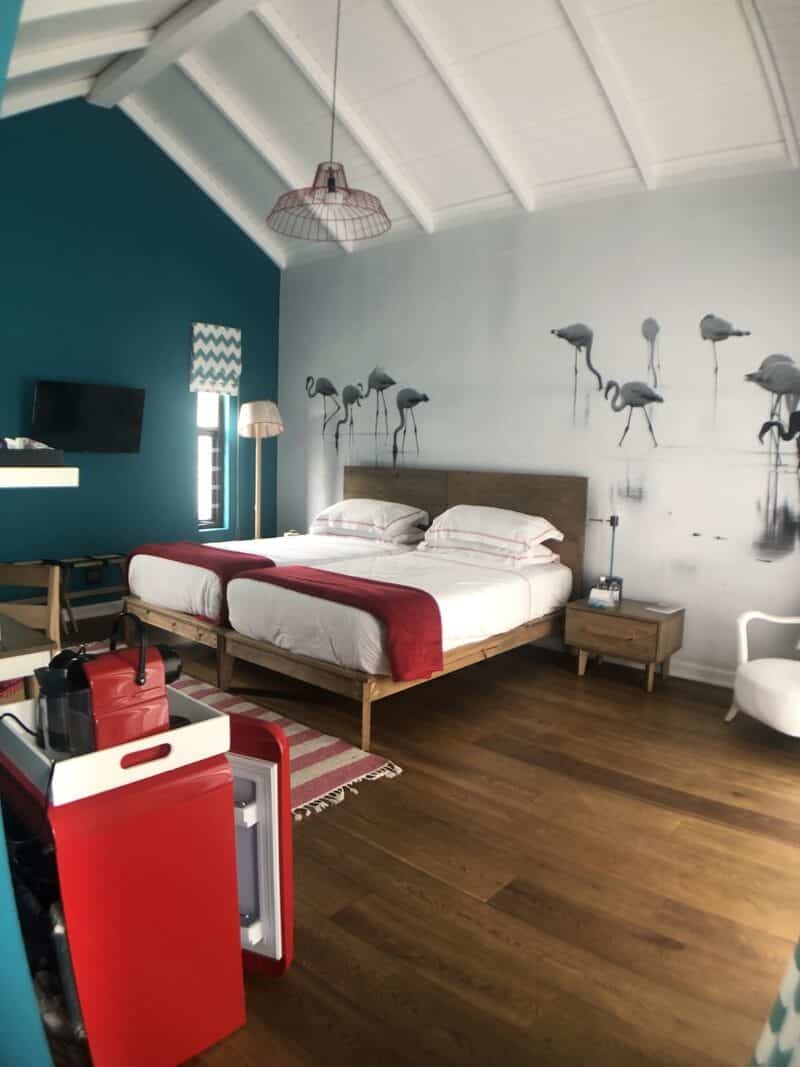 The Delight has great dining, fun shopping and is steps from all the sites in town. In fact, Swakopmund is incredibly walkable and there are so many hidden gems. And it's so easy to find tasty and healthy vegan options!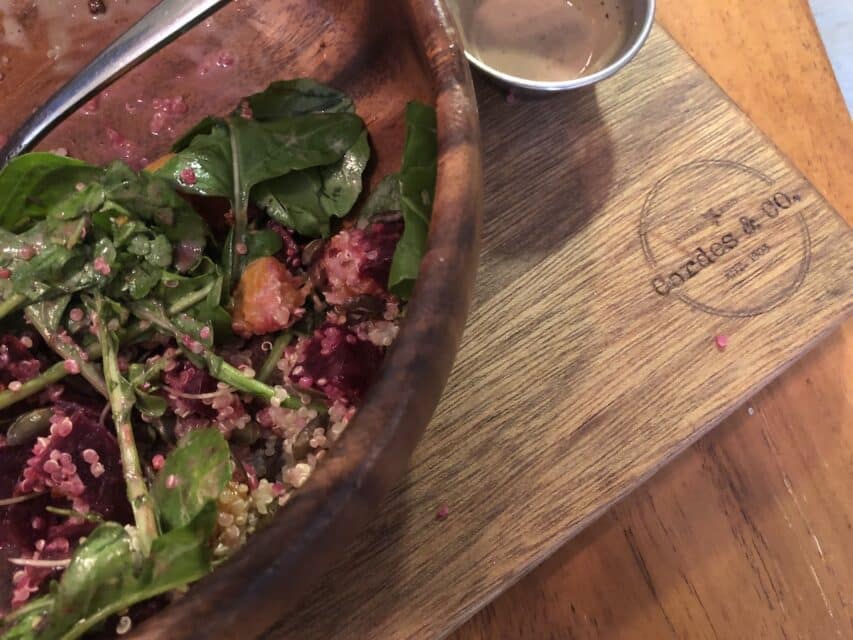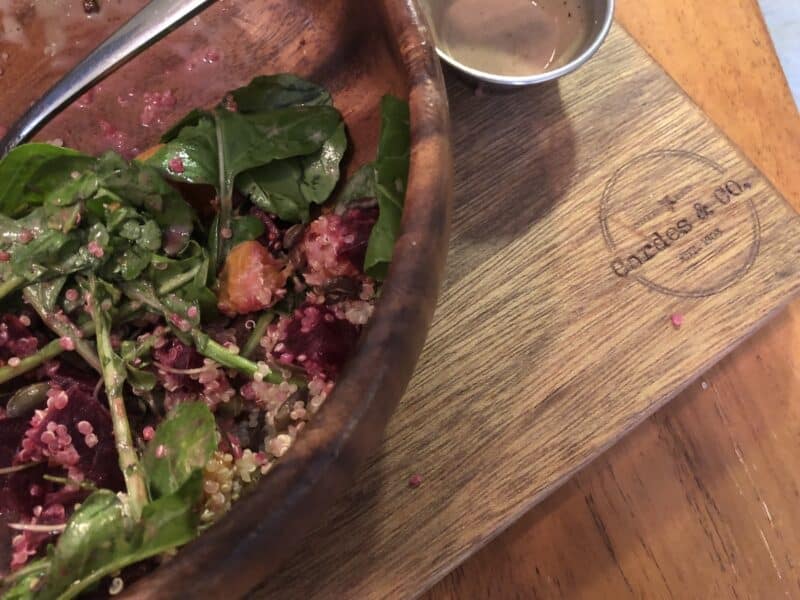 Cordes and Co specializes in organic, healthy fare. With a wide variety for health conscious diners, it's a great place for a meal, a juice an even a coffee while sightseeing.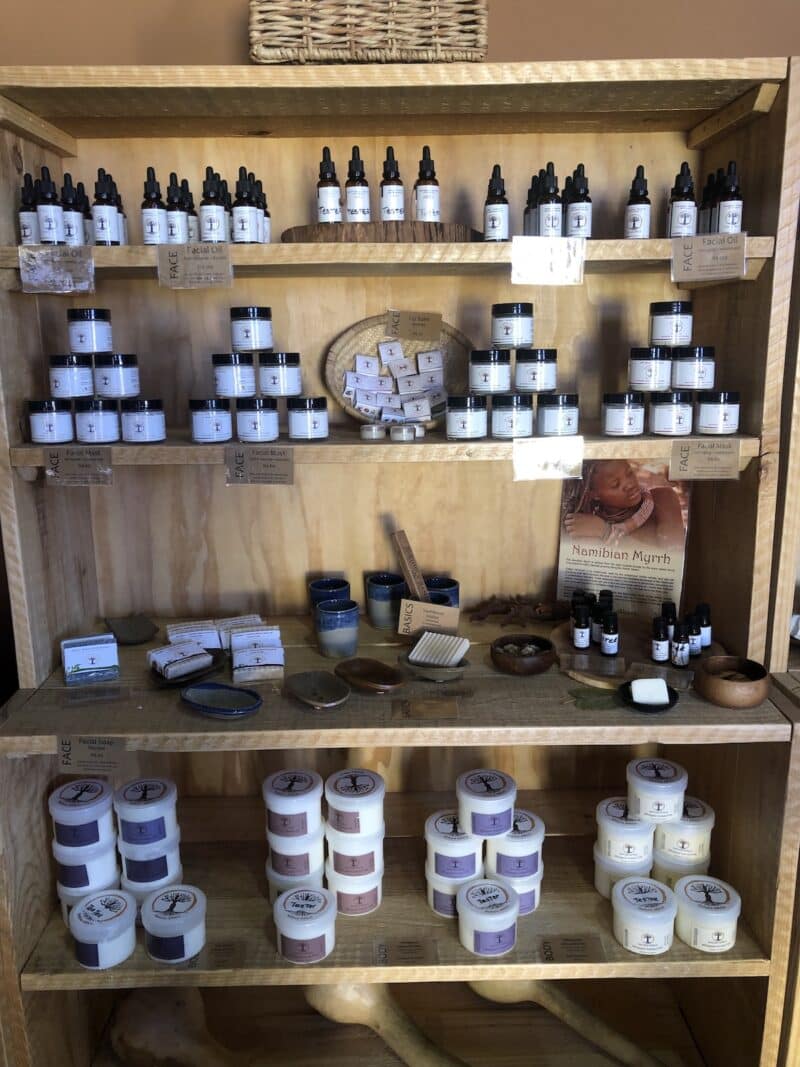 Located in a warehouse district on the outskirts of town, you'll find a cool area that has turned warehouses into shops and restaurants . Stores like Natura Africa that showcase locally sourced and made artisanal health, bath and beauty products. From beauty products to furniture to food, you could spend a whole afternoon here!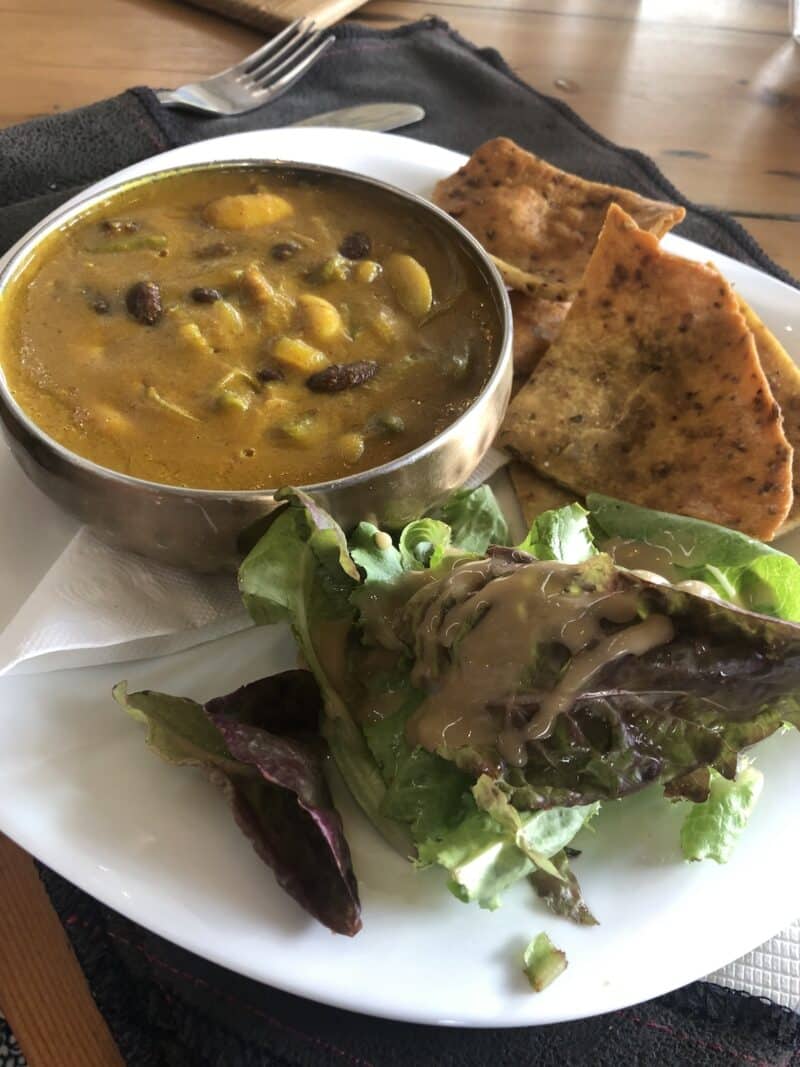 And my fave place in the complex is 2 Beards and a Saint. Specializing in coffee, from sourcing to roasting to serving, this place is THE locale for coffee connoisseurs. Plus they have a great international menu sure to make every kind of diner happy as well as their extensive coffee menu for those looking to get their caffeine fix in new ways!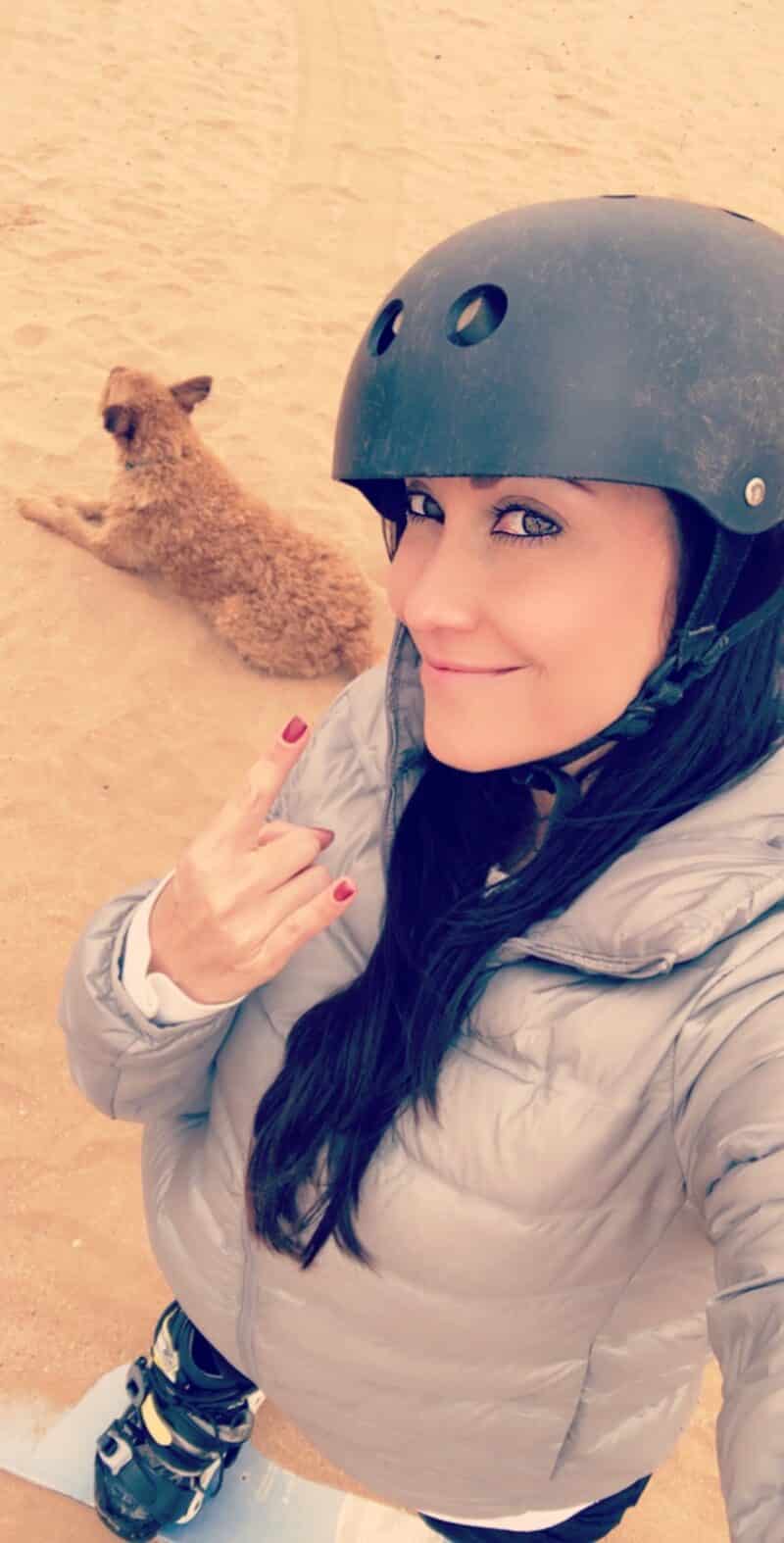 Ok, Swakopmund has plenty to see and eat but it's also great for adventure seekers! No trip to Southwestern Namibia is complete without playing in the sand dunes. From ATVing to sandboarding, getting out and experiencing this landscape is like nothing else. Being able to climb to the top of the dunes and board down while being able to see the ocean is quite an experience and even if you're not a good boarder, you can still slide down toboggan style and have a great time! Check out Alter Action tours!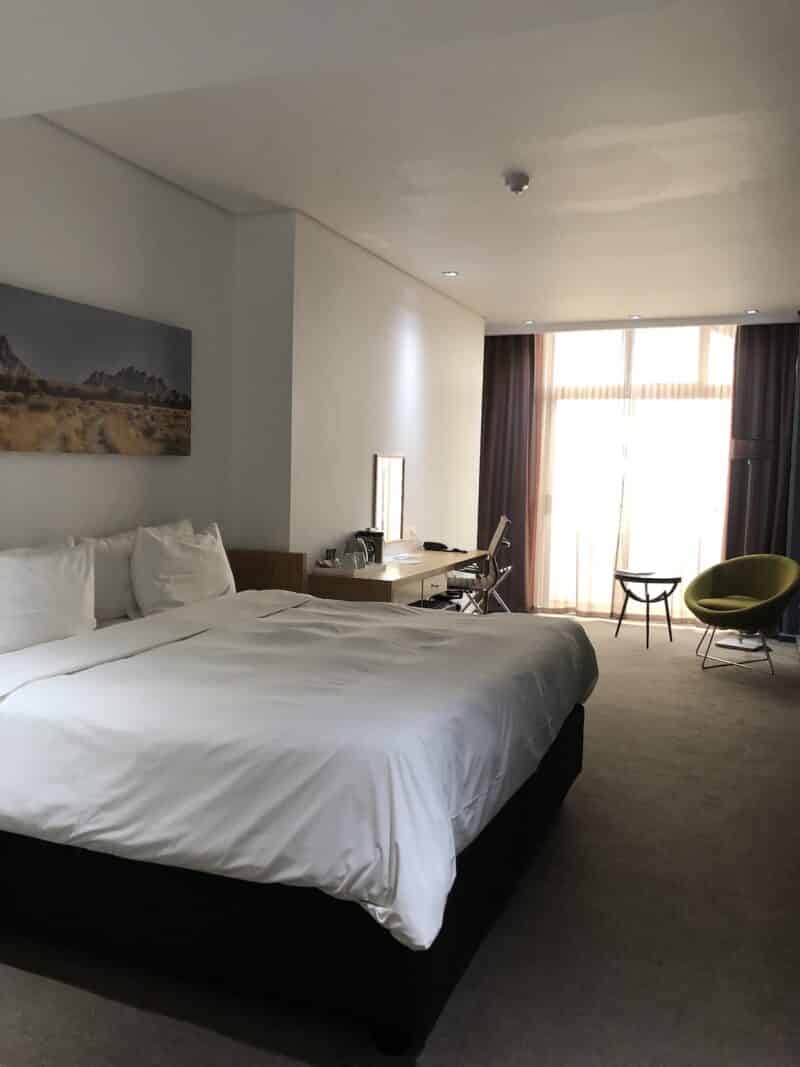 I was in town for an extended stay so I decided to try out a different part of town and stayed at The Dome hotel. Great for business as well as health and wellness travelers, The Dome boasts a full sports gym facility on the premises as well as great all day dining.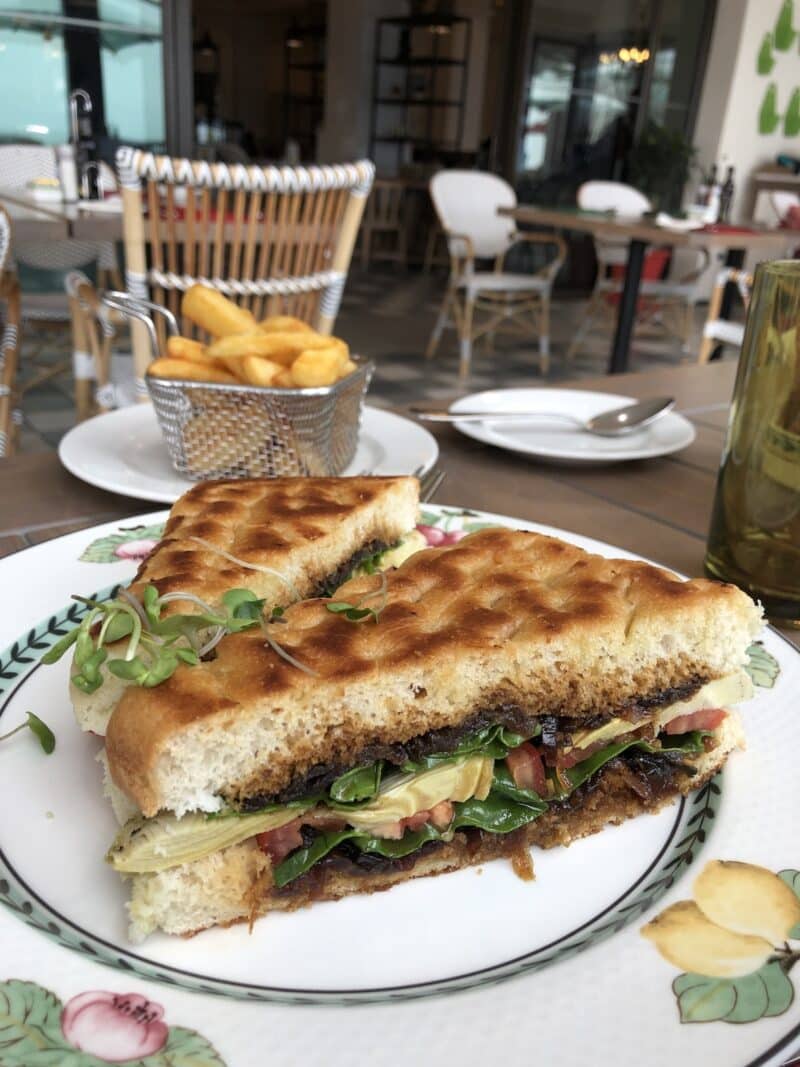 After so much sightseeing and active adventuring, it was time for a little R&R so I popped over to the lovely seaside Atlantic Spa at The Strand hotel for a signature treatment. Located in The Strand hotel complex, you'll find the spa as well as a number of dining options. So I popped into the Farmhouse deli.With a great selection of soups, salads, sandwiches and larger sized entrees for bigger appetites, it was a wonderful place to take in the view and grab a meal after a massage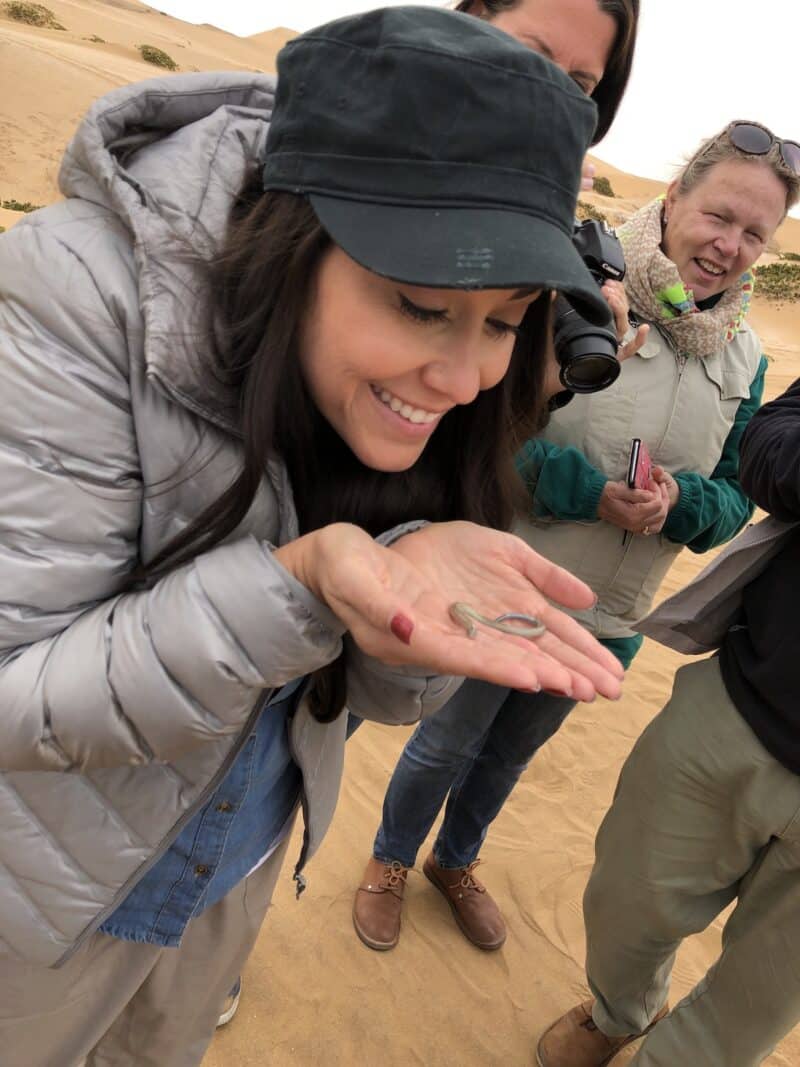 As most can imagine, Africa is famous for its big 5 animals. Lions, elephants, buffalos, leopards & rhinos among other wildlife like warthogs, giraffes, zebras and more. But in southwestern Namibia, they've got the little 5! Living Desert Tours takes you into the dunes to find their smallest inhabitants like the legless lizard, the gecko, chameleon, micro snake and spider. These tours are not only fun but informative as well as great promoters of eco tourism and conservation. I loved every second of it and you will too!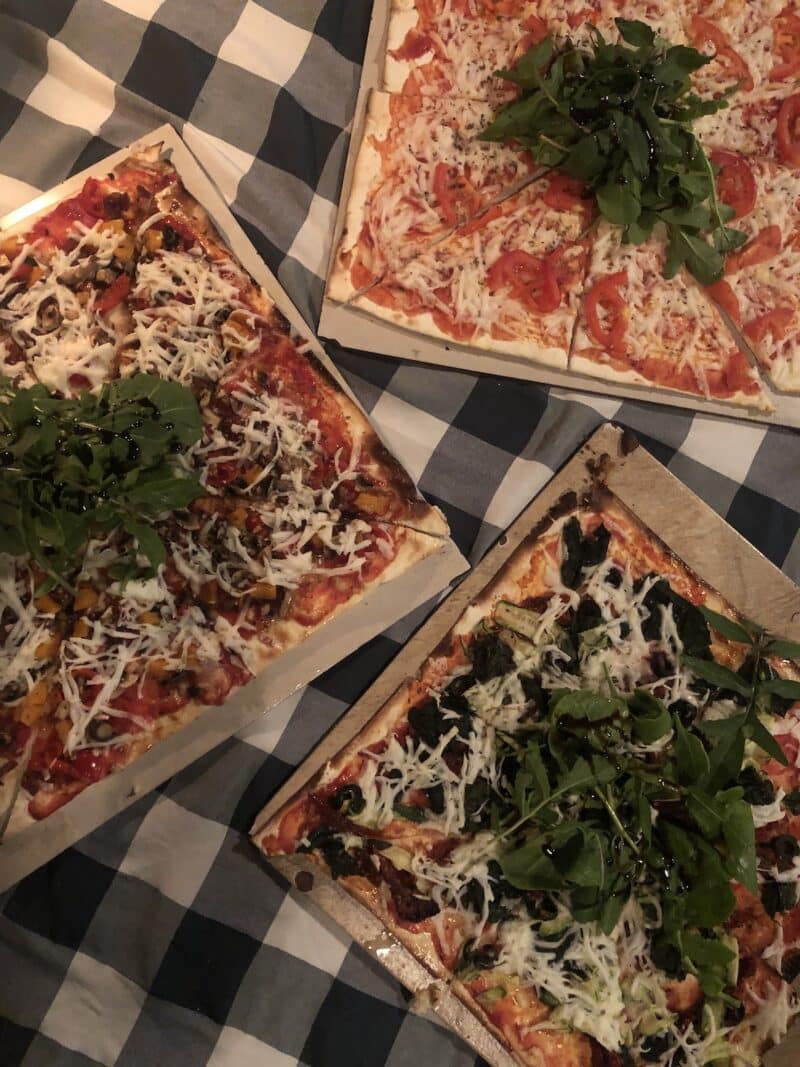 All that searching for micro wildlife works up and appetite and vegan pizza hit the spot. Bits and Pizzas offers a great selection of vegan pizzas as well as dessert options so be sure to go hungry! But if you're in the mood for Indian, Garnish is the place as they serve up delicious, authentic dishes fit for any diner.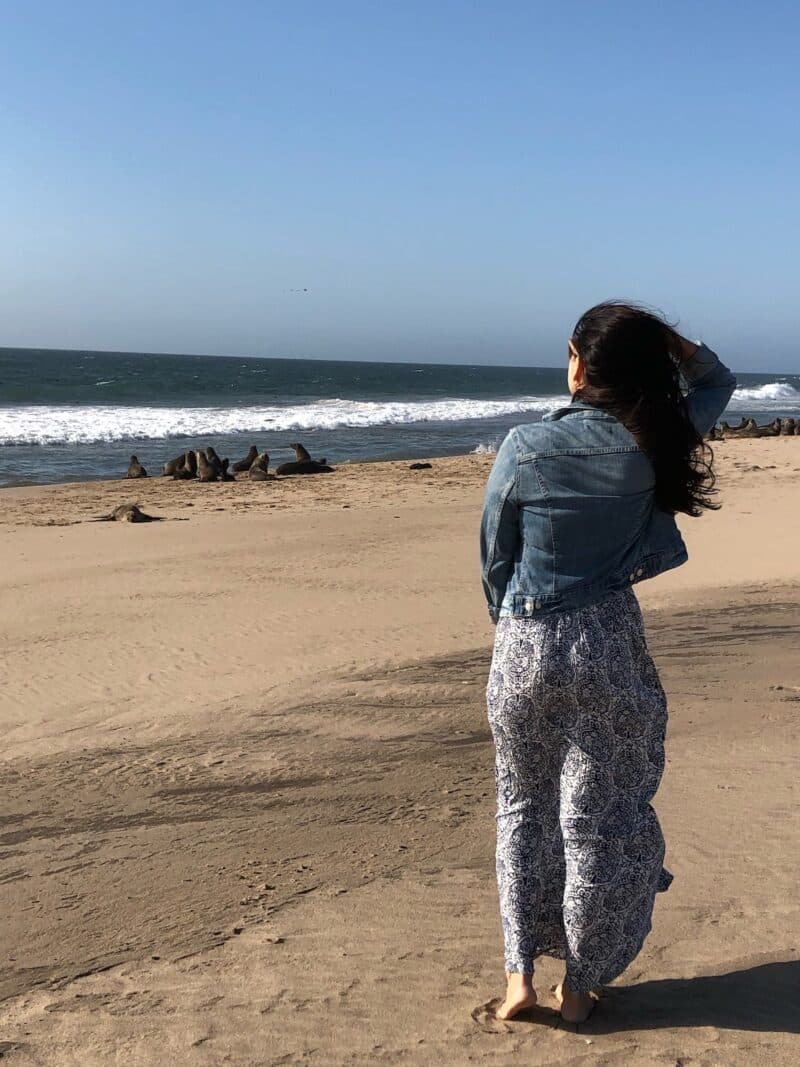 Well, that's a wrap on Southwest Namibia but if you'd like to watch the episode on it, you can watch it here: The Healthy Voyager Namibia
Ta ta for now!