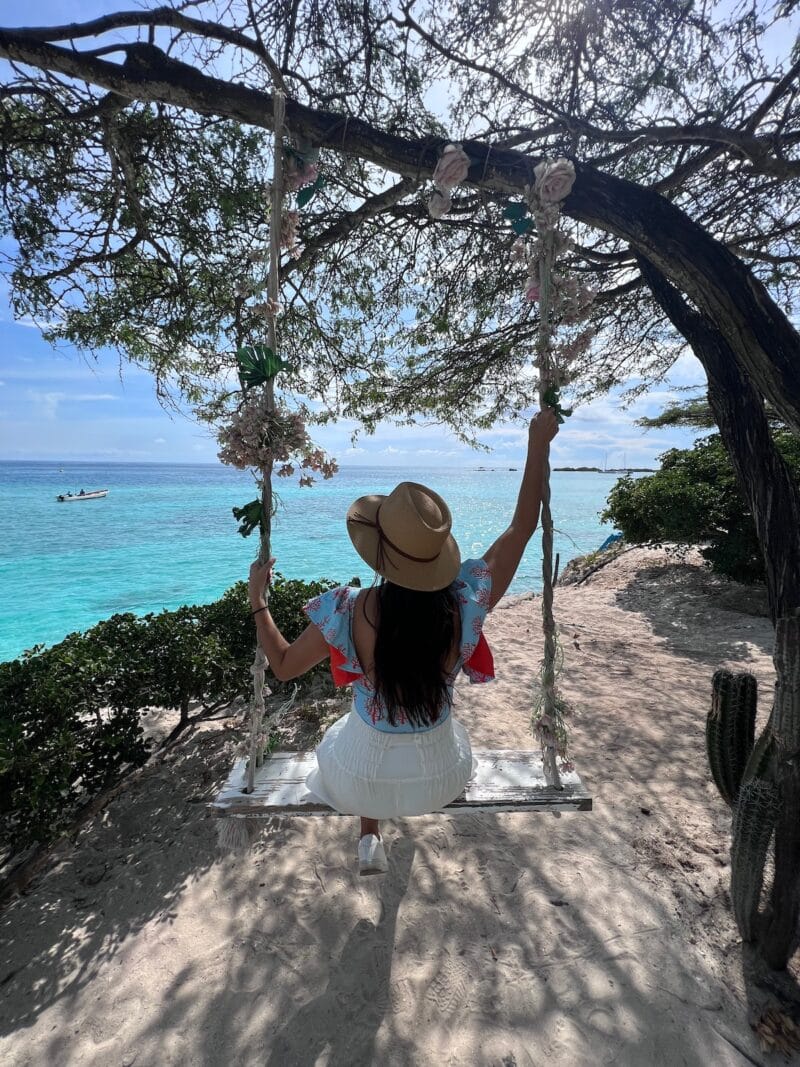 Aruba, Jamaica, Ooh I wanna take ya….Hahah but seriously, Aruba is a bucket list Caribbean destination for so many and rightfully so. The island nation just off the coast of Venezuela is the A in the ABC island chain (Bonaire and Curacao) and a constituent country of the Kingdom of the Netherlands. However being a Dutch island, it is a true melting pot of Latin, Caribbean and European. From its culture and architecture to its own language, Papiamento, Aruba is an incredible mix that somehow feels like home.  Sure the water and beaches are lovely but Aruba is so much more than that and I'm going to show you why!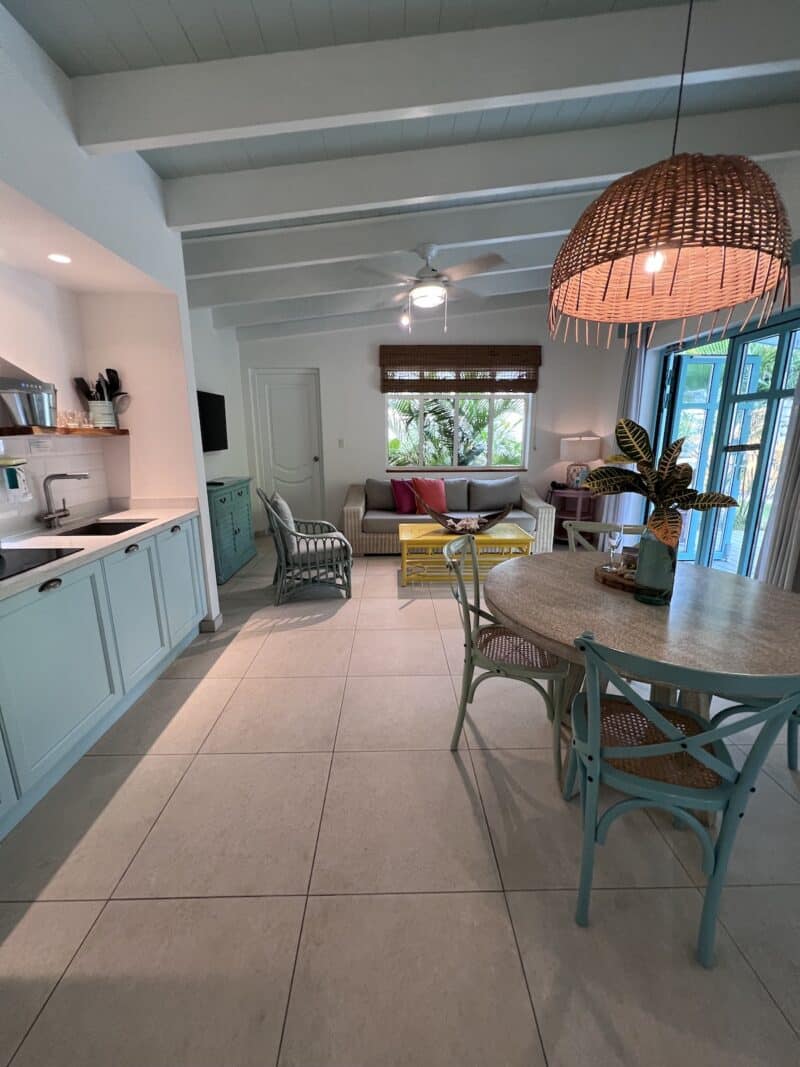 Hands down, the best place to stay on the island is Boardwalk Hotel. What with most of the hotels being giant beach resorts, Boardwalk truly feels like a private and serene paradise. Steps from the beach and with access to beach chairs and palapas, guests get all of the things they want with a ton of things they didn't even know they wanted as bonus! First of all, every room is its own villa or bungalow so each guest gets their own kitchenette, seating area and patio. Additionally, their onsite food and beverage is run by an island favorite, Eduardo's, serving up healthy, fresh and many many plant based options for dine in or room service.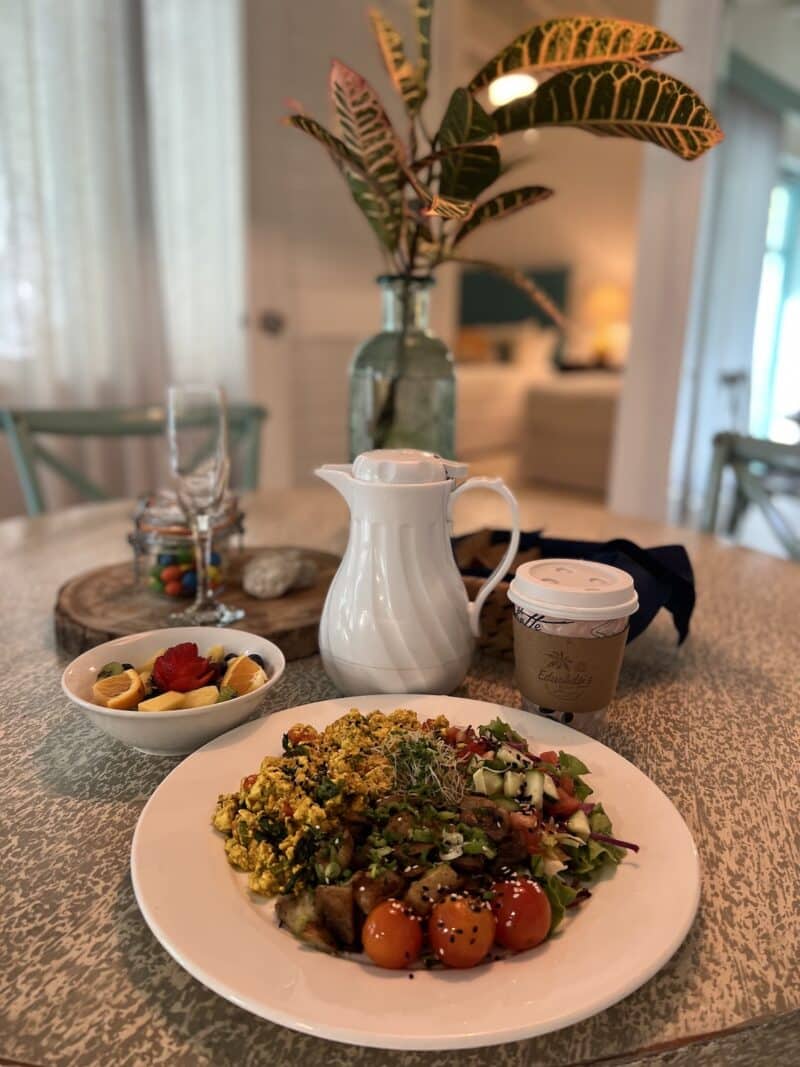 Serenity and wellness is at the center of Boardwalk so of course there is an onsite spa offering a wide variety of wellness services and treatments, a full gym, yoga and meditation classes by the pool, on the beach or at your private bungalow as well as plenty of places to relax by their scenic pool.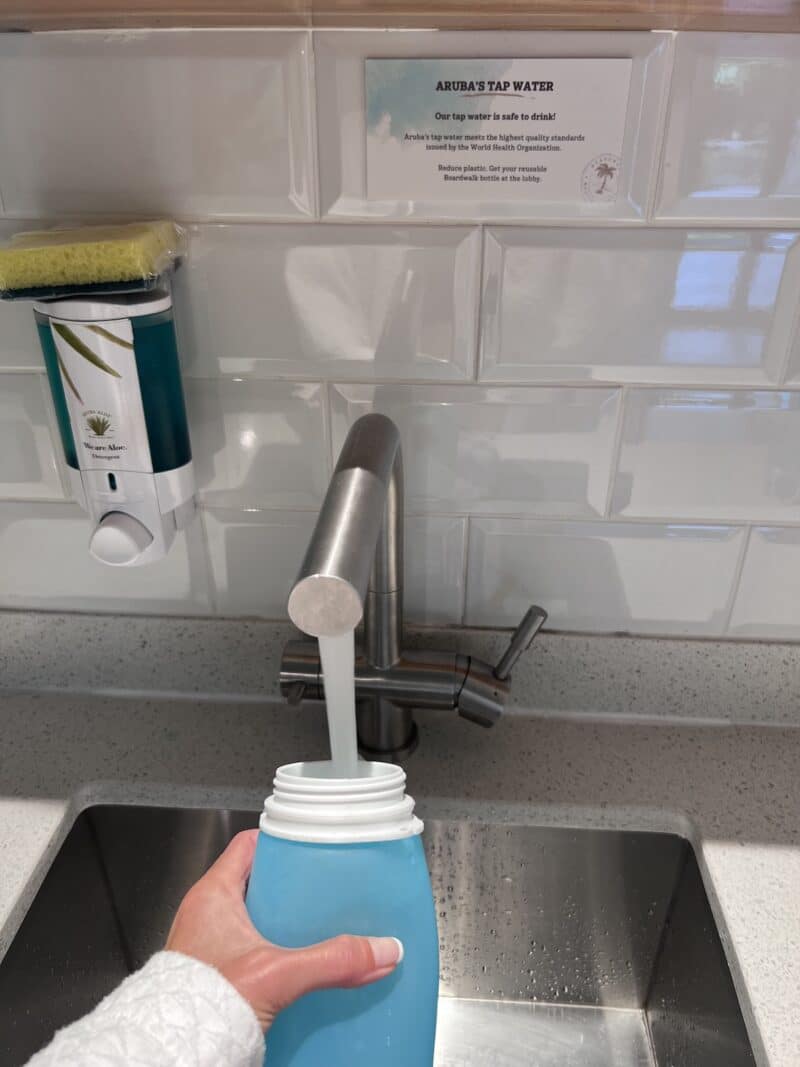 They also give you a reusable water bottle to fill up with tap water. Yes, you read that right, tap water. While that is not any traveler's first choice in most places on earth, Aruba's tap water is amazing! First of all, they have been making the most of the island's most plentiful resource, seawater, and successfully desalinating it. Once that process is done, all the beneficial minerals have been removed so they run the water through coral to replenish it with natural minerals and it makes for the most delicious water not to mention the best water to wash your hair and skin with. Kudos to Aruba for this big win!
World class service and the nicest staff around, it is a no brainer to book at Boardwalk! Off the beaten conglomerate resort path but close enough to the action, you'll want definitely feel like you're home.
Ok, so we've established where to stay, now let's get into what to see, do and eat!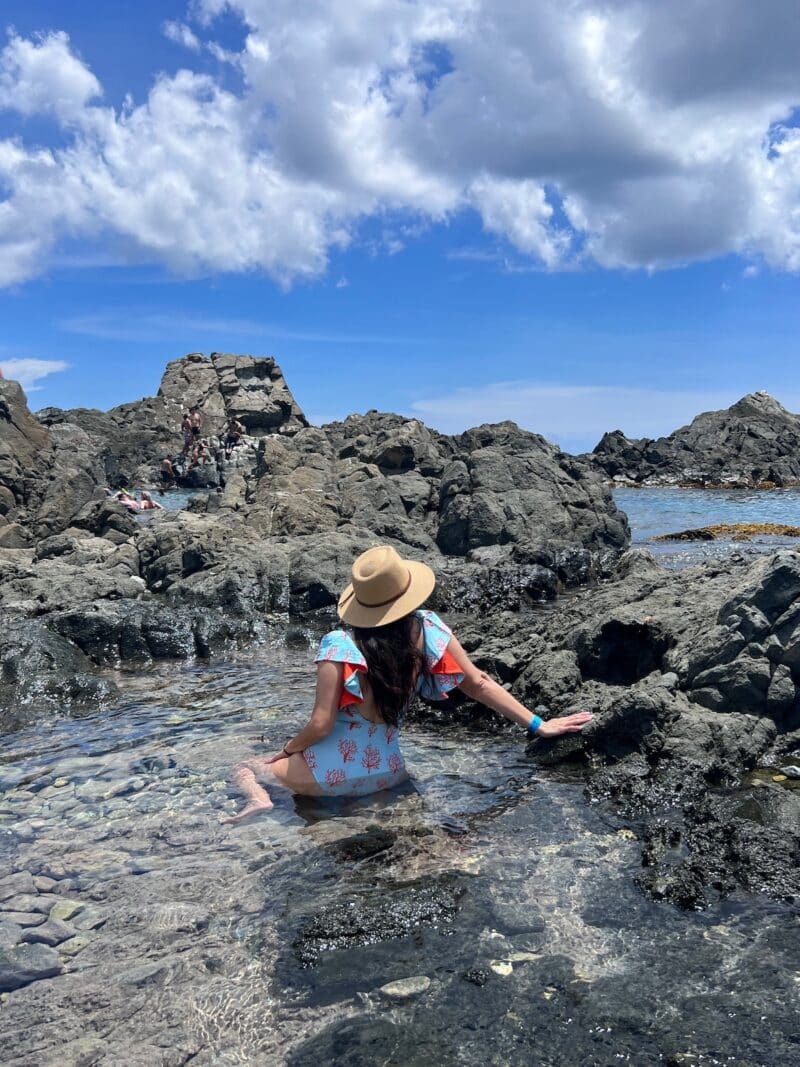 Aruba doesn't have the tropical landscape you would expect from a Caribbean island. In fact, it was a surprise to me how much it reminded me of Southern California and even Baja Mexico! Aruba is an arid desert by the sea, peppered with cacti and lava rock terrain and Arikok National Park is the best place to see it up close and enjoy the dramatic landscapes.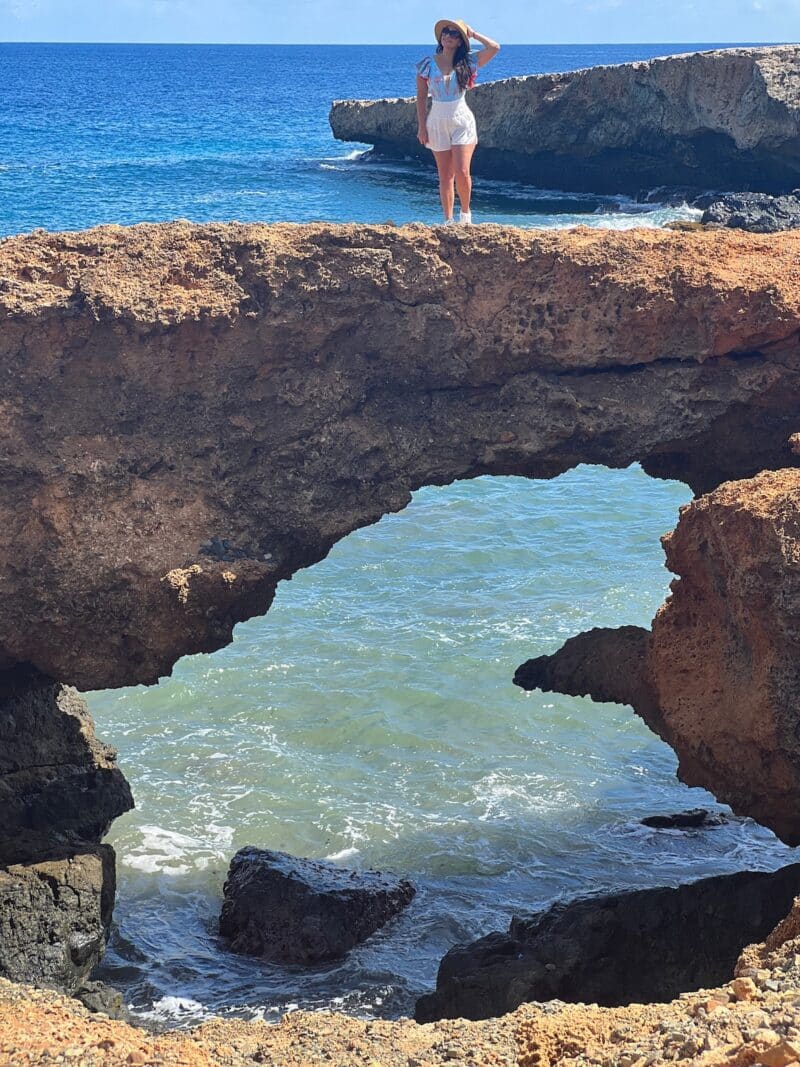 Home to a variety of unique attractions and cultural heritage sites, including spectacular caves, original Indian rock drawings, unusual land formations made from lava, quartz diorite and limestone, guided nature walks through dry river beds to secluded bays like Moro, Boca Prins and Dos Playa. Be sure to bring good shoes and a swimsuit as you'll want to get in some hiking as well as swim in the natural pools!
There is a small entrance fee that goes towards the preservation of the park, educational programs and the animals who roam freely throughout the 7907 acres.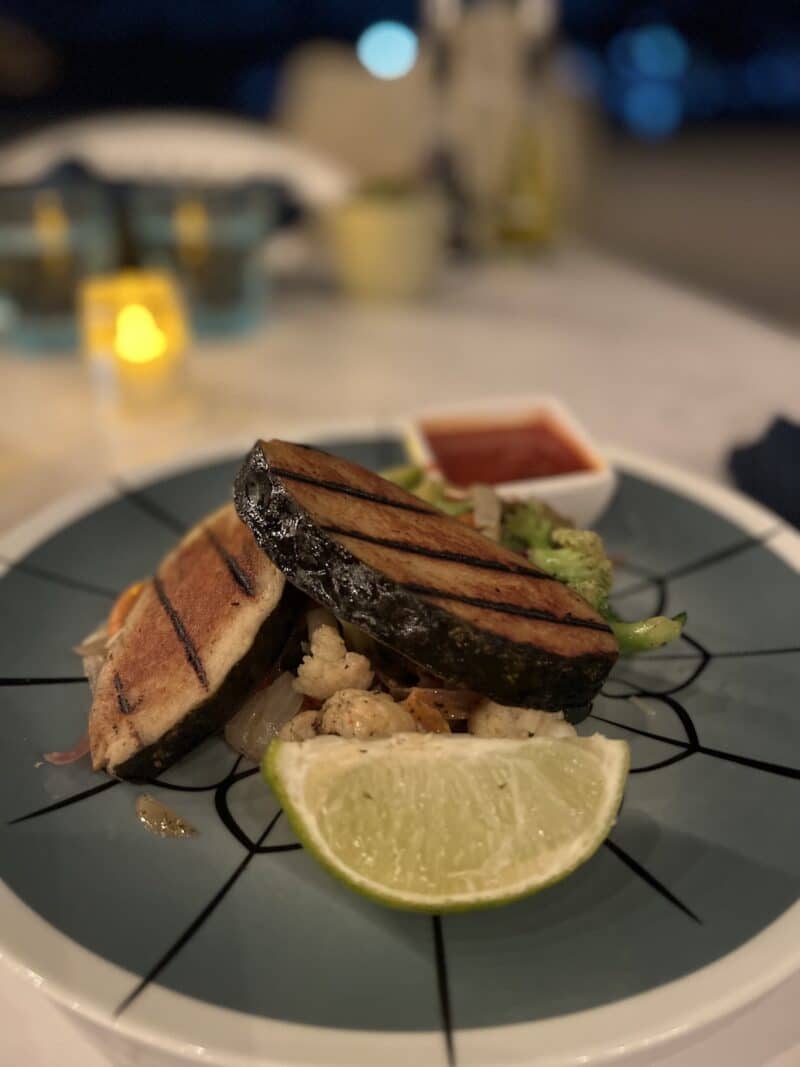 Just a few minutes walk from Boardwalk to the main beach, you'll find Hadicurari. A seafood restaurant, this dining in the sand eatery boasts a secret vegan menu that includes a vegan fish entree! I loved watching the sunset with my feet in the sand while enjoying a terrific plant based seafood meal!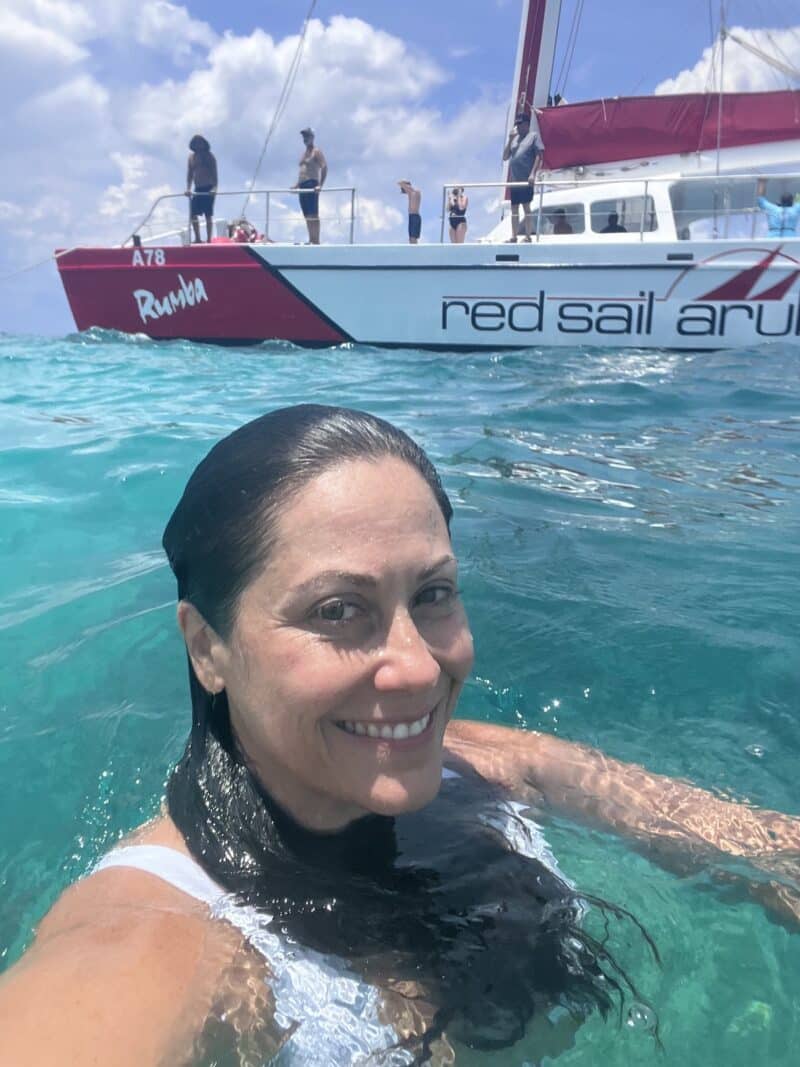 Of course, you can't go to Aruba without having a water adventure. Known for its beautiful crystalline waters, taking a dip is a must but going on a snorkel trip is even better! Red Sail Sports offers a wide variety of daily adventures from snorkel and scuba tours that include a lovely onboard lunch and drinks to full sunset dinner cruises. I took their half day snorkel and lunch cruise which took us to several snorkel spots off the coast of the island, including a couple of shipwreck sites. It's a super fun day but be sure to pace yourself with the onboard cocktails as they flow freely!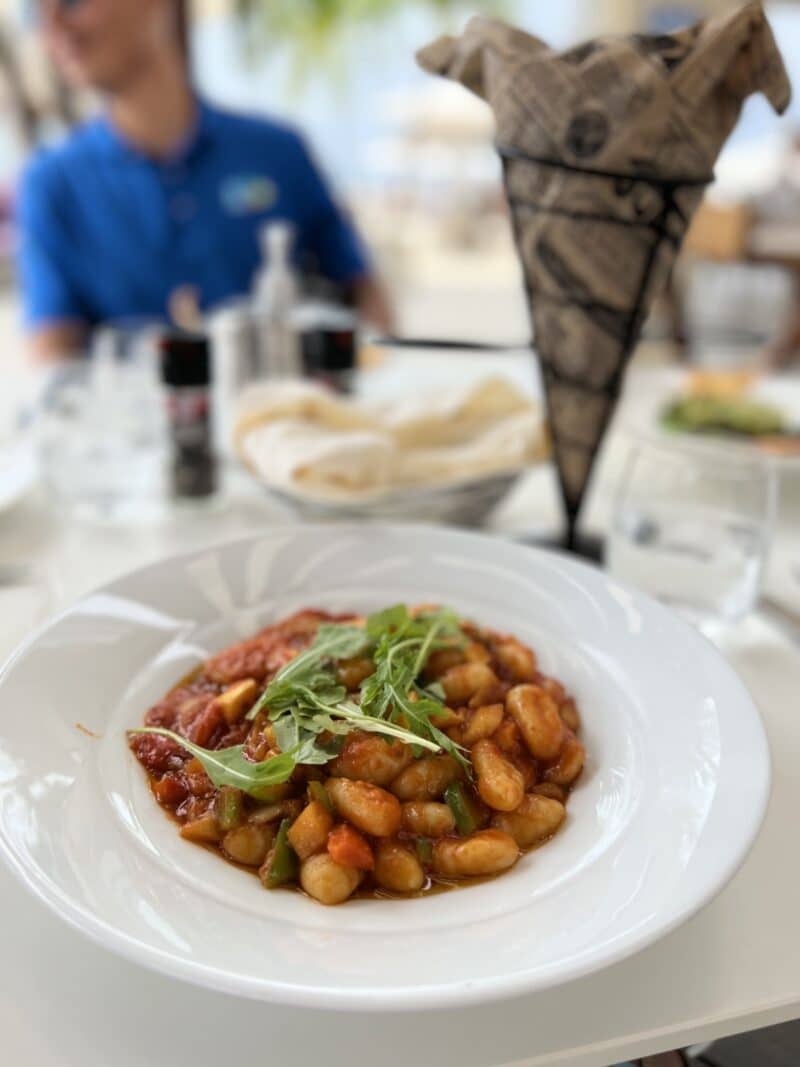 Located in the more low key resort area, Bucuti & Tara resort is a lovely place to grab a vegan meal. Wellness and relaxation are the cornerstones of bucuti and all of their dining options have wonderful plant based options with stunning views of their beach.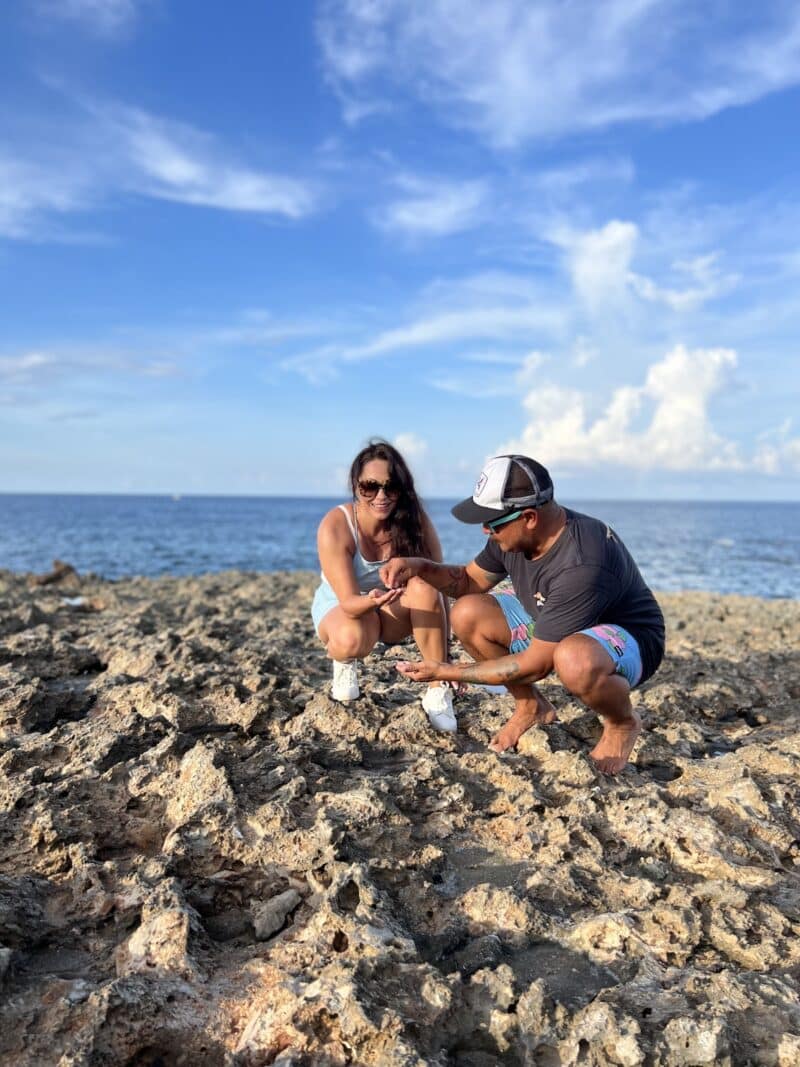 Back at Boardwalk, they set me up with a unique experience, tailor made just for me! Knowing I was a plant based foodie with a propensity for adventure, they arranged a foraging activity for me with a super fun local named Frank aka Taki. You could say he is a renaissance man, a jack of all trades, but one thing is for sure is that he loves his island and knows it well.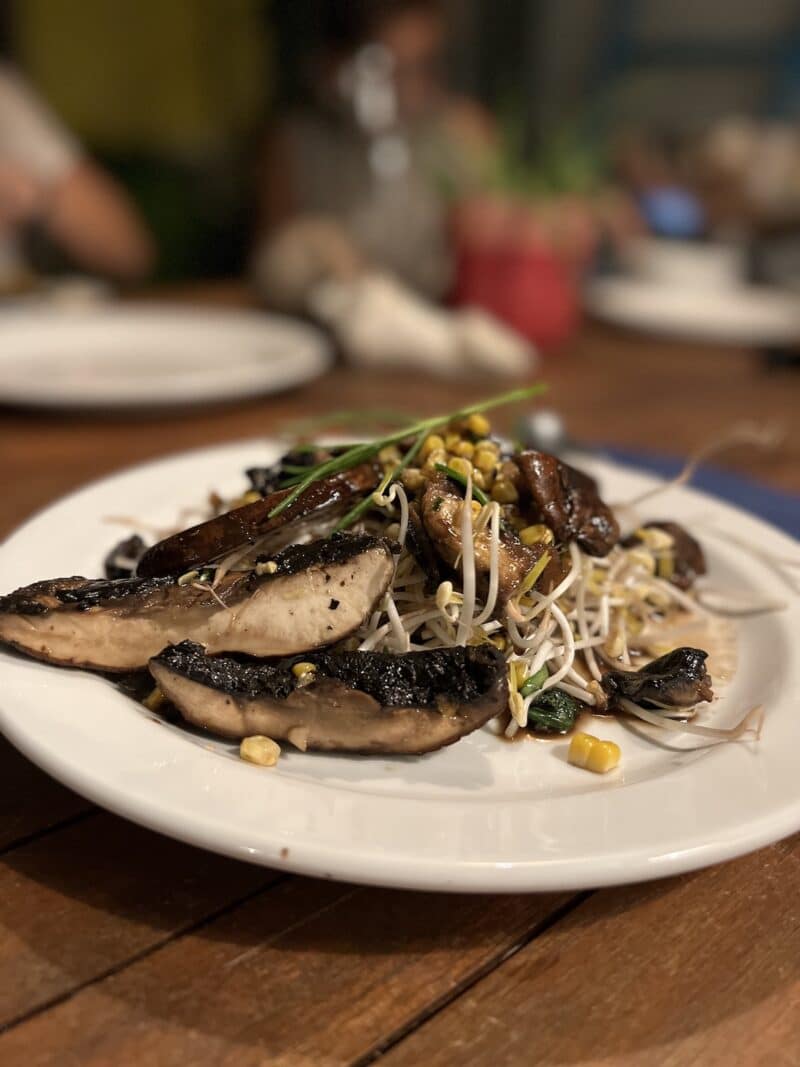 Taki and I went all over finding indigenous plants that could be used in our meal later on, the he prepared for me at my bungalow! We found all sorts of sea kelp, seaweed and even scooped up fresh sea salt, all of which he included in my dinner. Back at Boardwalk, he grilled everything to perfection on my patio grill (which every bungalow has!) for a savory 3 course vegan meal. And now, Boardwalk is offering this excursion and experience to guests who are interested! I love it!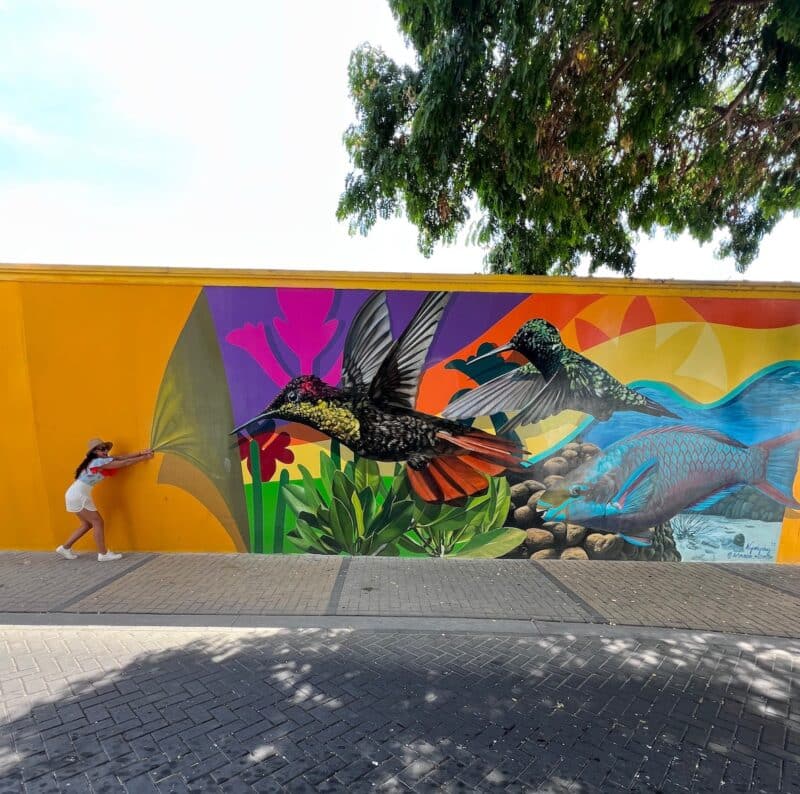 Located about 15 minutes from downtown Oranjestad, you'll find the original colony of San Nicolas.  Aruba's history as a multicultural destination initiated in San Nicolas when the refinery was opened nearly a century ago. This attracted people of all nationalities to the island. The influx of new cultures and influences shaped the industrious pioneer-town into a friendly, tight-knit community that is unique for Aruba. Sadly, over the years became a ghost town as Oranjestad grew and other parts of the island developed however the area has gotten a bit of a face lift and gone through a rebirth thanks to the art scene and hip local businesses making their way back to the historic town.
From Kulture Cafe located in the old general store to art galleries and colorful murals and mosaics all over the neighborhood, San Nicolas is a great place to soak in some of Aruba's ever evolving history.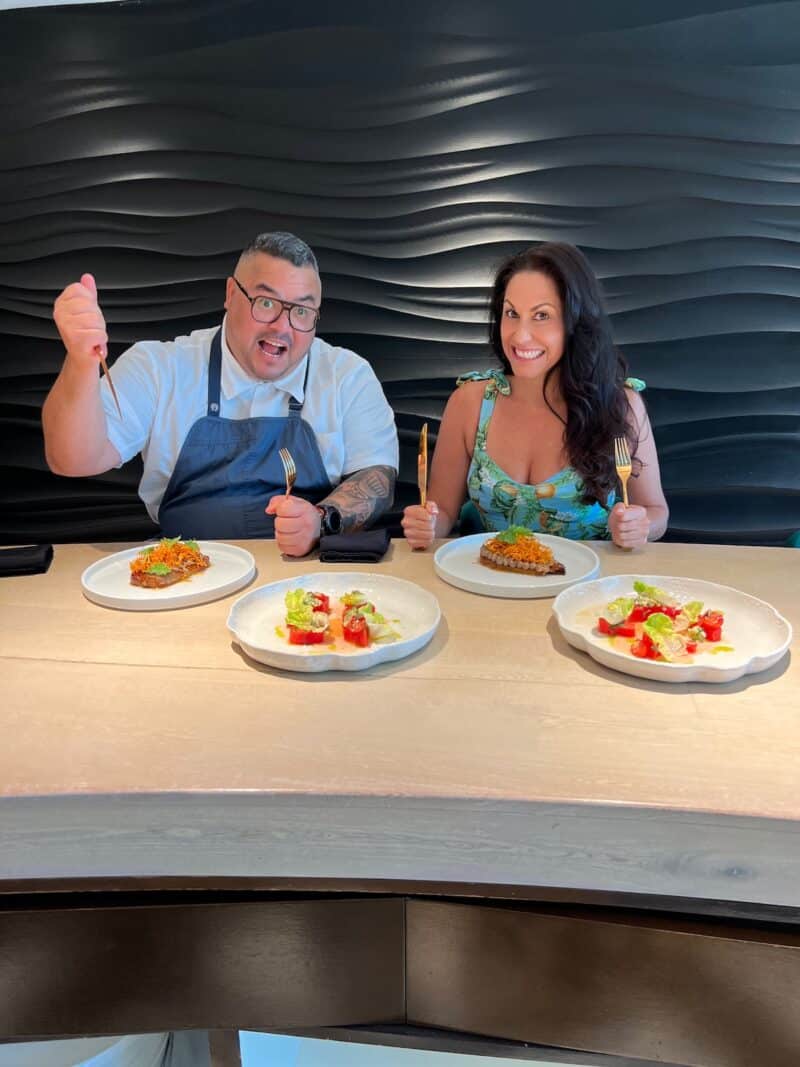 Ok, I saved the best for last! I had the incredible opportunity to not only meet but also cook with Chef Urvin Croes, one of the best chefs in the world that you probably have never heard of but you have to if you're a foodie like me! At the helm of his own Chef's Table concept at Infini, Chef Urv is a master. So passionate yet humble, I was instantly intrigued by him, his food and his story.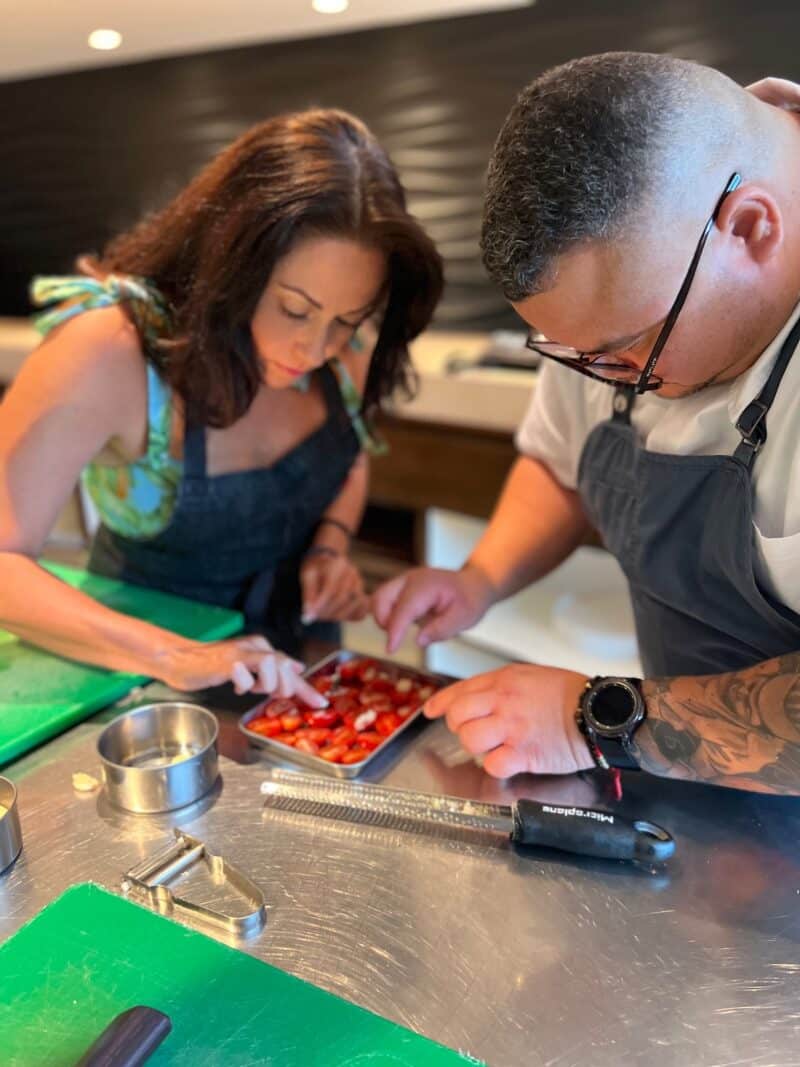 I got to prepare 2 wonderful dishes with him by day and by night I had the incredible honor of being one of the few guests at his limited seating chef's table and 12 course meal! I was BLOWN AWAY! Chef and his talented crew (a well oiled machine if I've ever seen one) change their menu and theme every 3 months, never repeating a dish AND plant-based diners never feel left out because they get to enjoy the exact same menu as their omnivorous counterparts, just veganized. Each dish is not only beautiful but out of this world delicious, each with its own story as explained by chef when served. He also incorporates as many local ingredients as possible from produce to bread to his dishware. Plus they offer a wine or cocktail pairing option for the 12 courses as well. I indulged in the cocktail pairing and I must say his mixologists are just as talented, creating drinks that match each dish and with their own story and delightful creativity.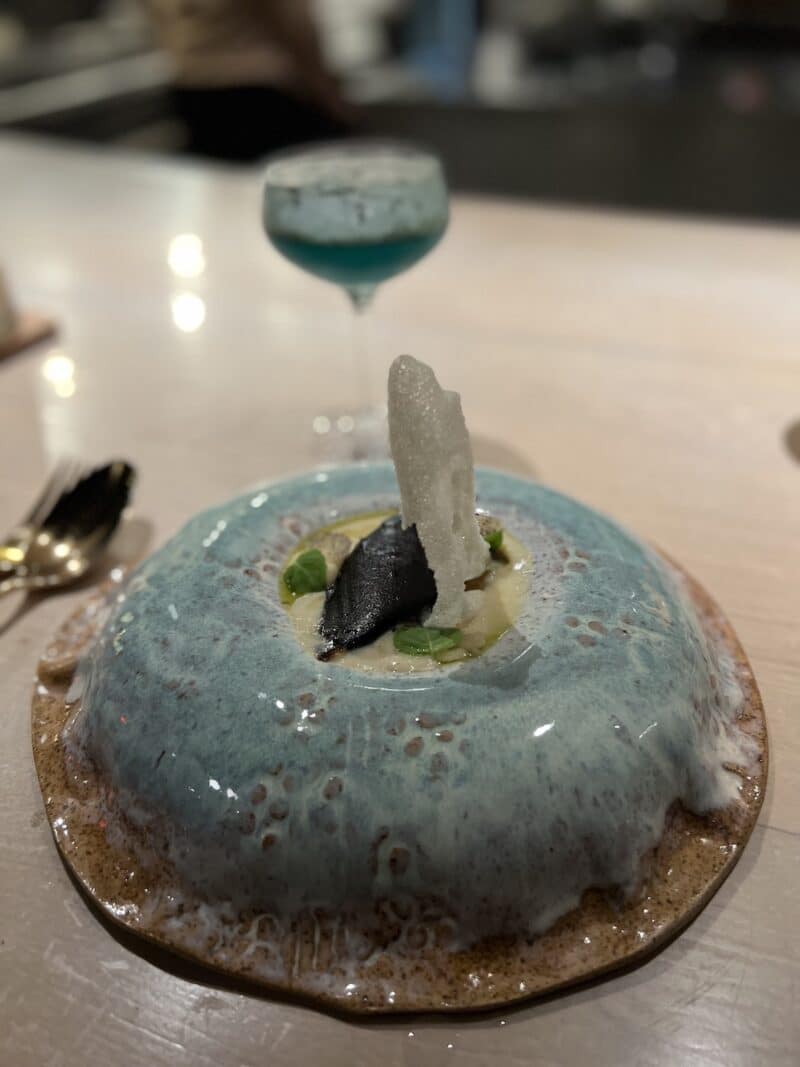 So if you find yourself in Aruba, run, don't walk to Infini! And if you want to try out Chef's casual cuisine concept, be sure to stop by one of his Poke Ono locations.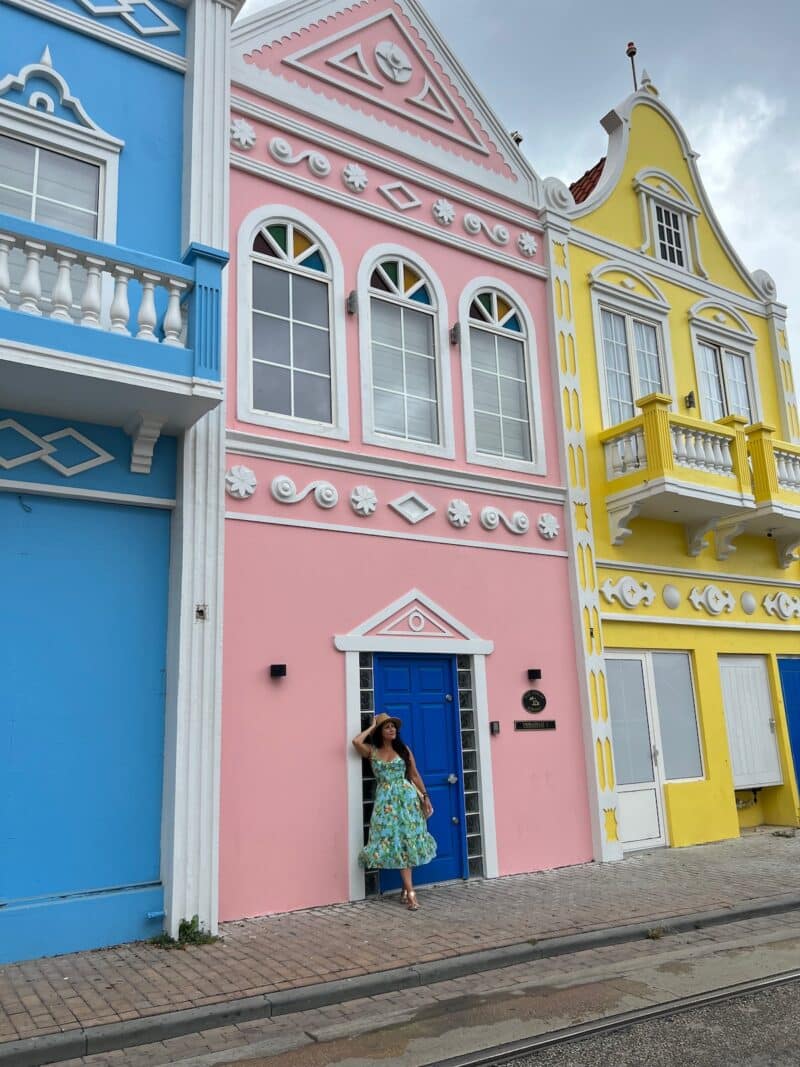 And for now, that's a wrap on Aruba! I had the most wonderful time and excited to go back some day!
*Special thanks to Aruba Tourism for the wonderful experience!