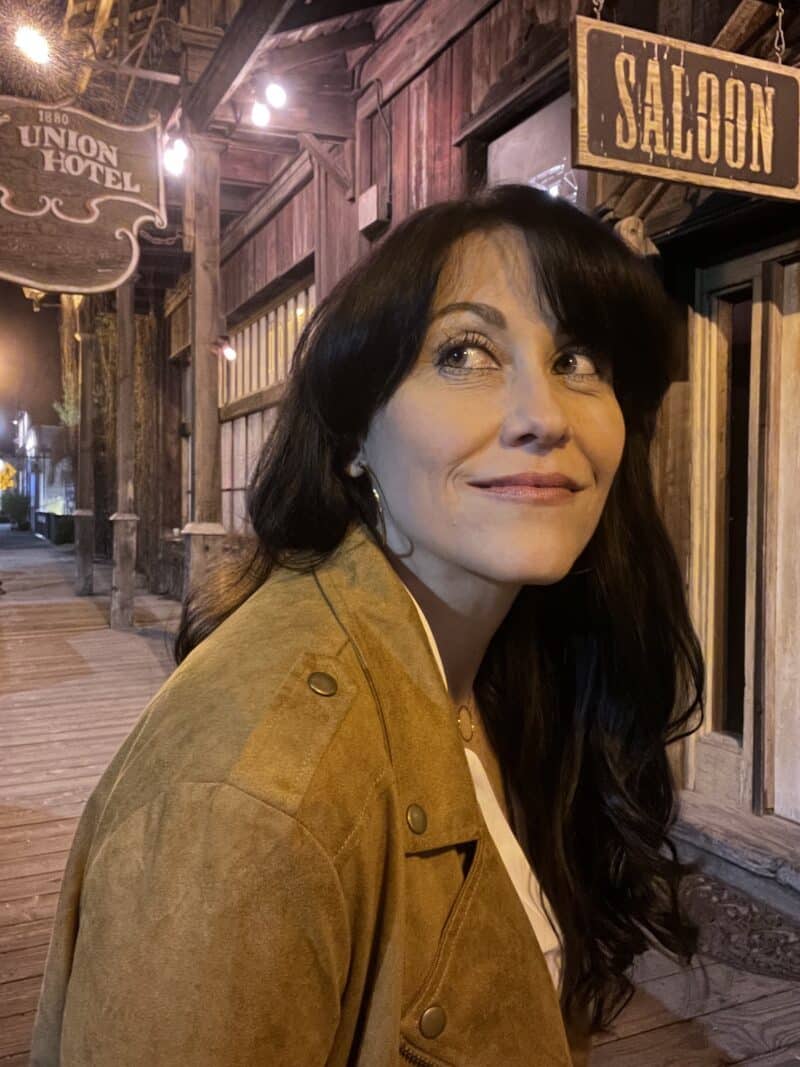 Just drive north of Los Angeles, located in the Santa Ynez Valley in California, you'll find Los Alamos. Nestled in wine country, this tiny town is like a portal to the old west. With the town being a one mile stretch of main street lined with restaurants, bars and even a saloon from the 1800s, Los Alamos is a charming place to spend a weekend enjoying tasty food and shopping local artisan crafts. However, this town of fewer than 2,000 people was known for its antique malls and cowboy charm, but easily missed by those who don't know to look for it but is easily one of America's top culinary destinations.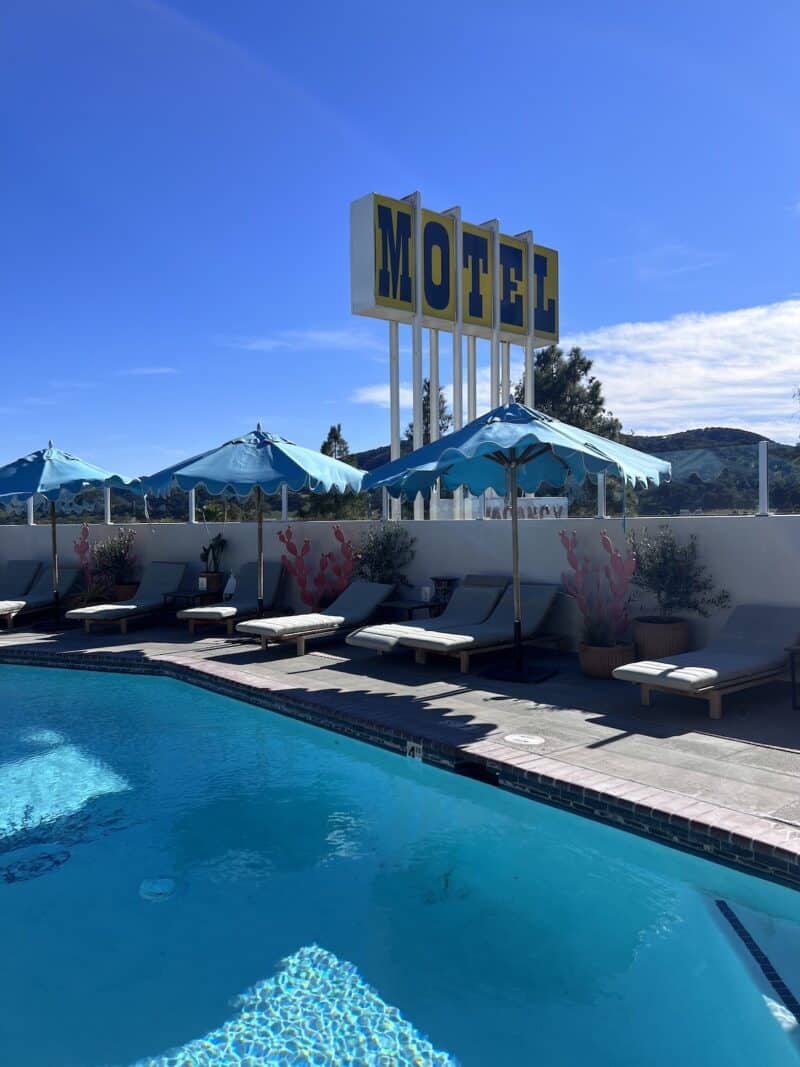 Atop a hill overlooking Los Alamos you will find Skyview Los Alamos, a midcentury roadside motel that has undergone a multi-million dollar renovation. The historic 1950s motel has been beautifully restored to preserve its vintage feel, but has been updated with modern amenities and decor.
Rumour has it that The Beatles spent the night in room 33 and that The Mama's and The Papa's wrote their song Monday Monday in the motel in 1966!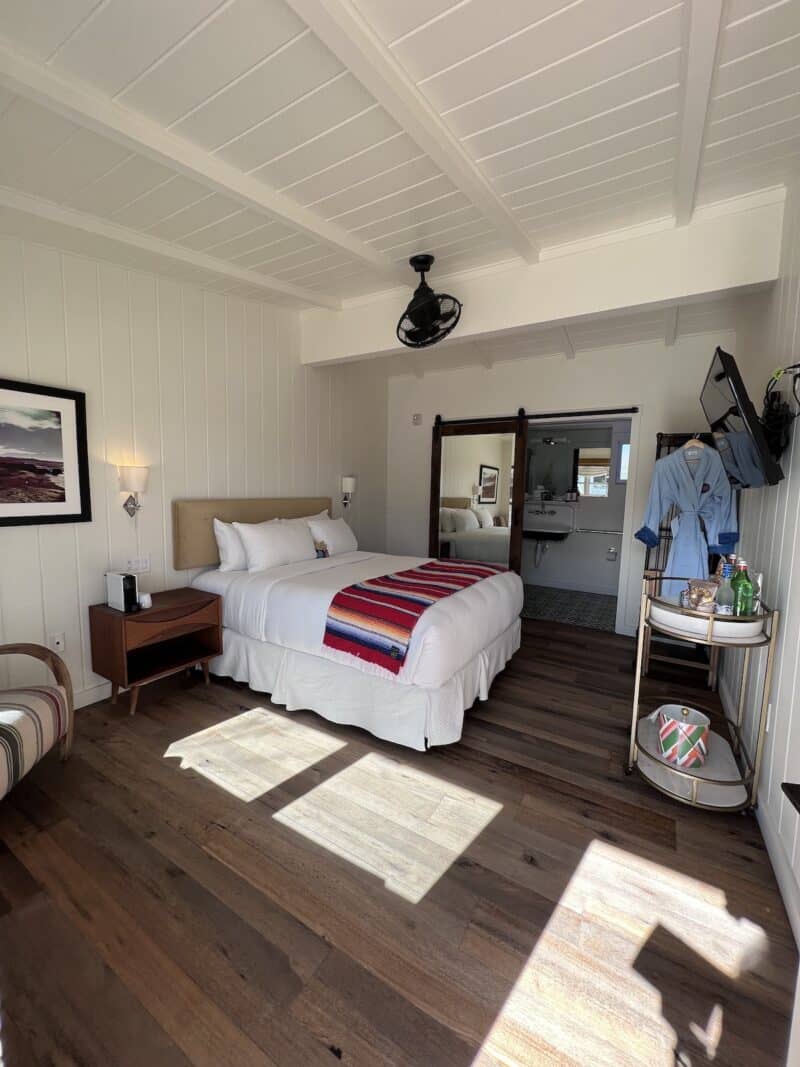 Staying at this motel feels like a retro luxury retreat. The tastefully decorated rooms have marble-clad bathrooms and hardwood floors. Even the small details feel luxurious like the down duvets and Nespresso machines in each room. We recommend spending extra on a room with a private patio so you can take in the stunning views of the surrounding area.
Outside you will find a heated pool with the giant bright yellow motel sign in view. There is a trendy onsite restaurant called Normans (named after Norman Bates from Psycho) which is also a good place for cocktails and has great options for special diet guests.
The motel is in the outskirts of town, but their free bike rentals make it really easy to get around.
And speaking of getting around, all there is to do and see is located on the main drag of Los Alamos, aka Bell Street. Pretty much every restaurant has incredible food, being wine country as well as being in California, it all goes hand in hand. This little town even boasts a Michelin guide listed restaurant.
As a plant based connoisseur, it was actually difficult to make a choice as each place had great offerings. So much so that I'll definitely need to make a return trip to check them all out as well as spend more time wine tasting.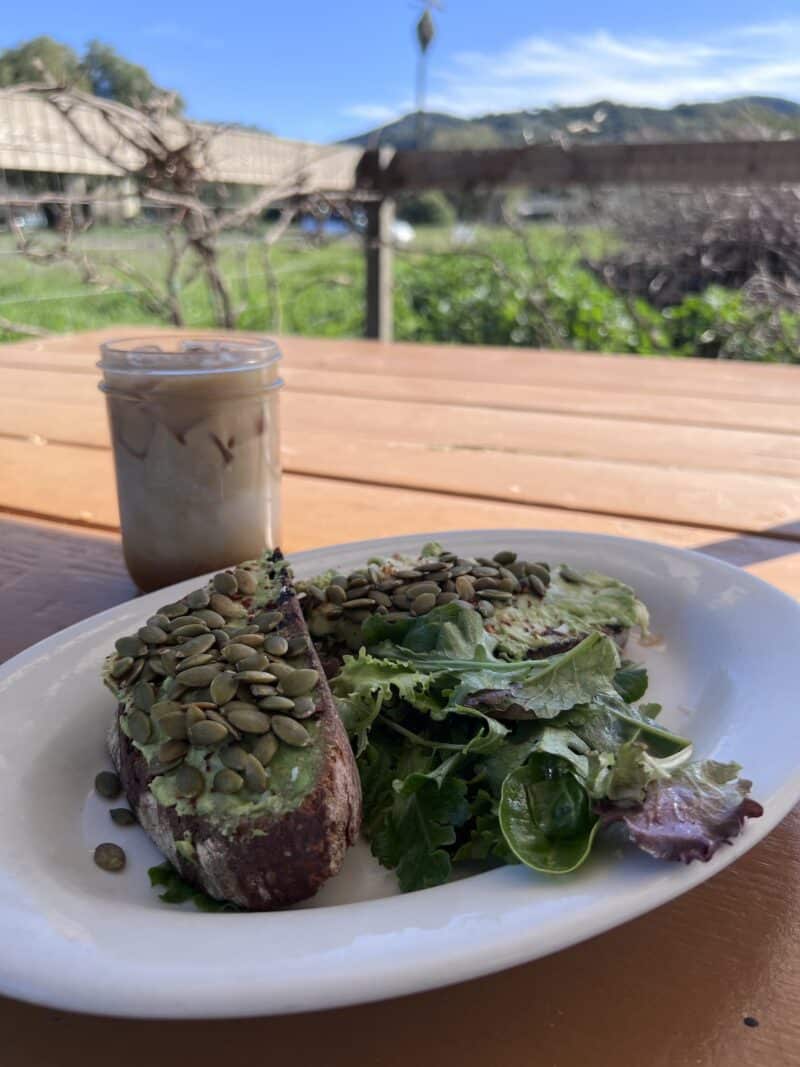 When I first arrived, I stopped into Bob's Well Bread Bakery. Having won many accolades as one of the country's best small-town bakeries, weekends are always busy here thanks to decadent, scratch-made brunch dishes and artisan breads and pastries.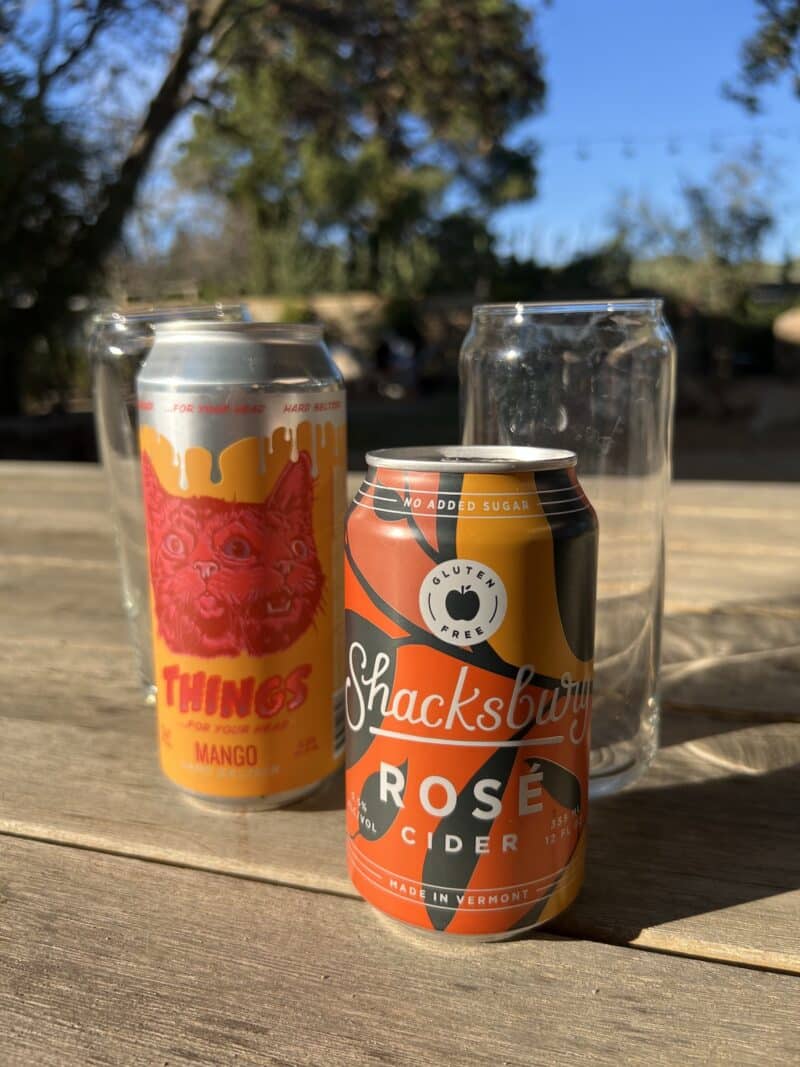 Known for its numerous wineries, one place you soak in the local goods while in full relaxation mode is Bodega. An open-air beer and wine garden with a chill setting. Drink a glass of organic wine at one of their picnic tables, lay in the hammock or browse their curated shop of goods.  
You can also bring your own food there and have a picnic while you try their unique wines, beers or ciders. It's a great option if Full of Life Flatbread is packed. Just order your pizza to go and take it to Bodega nearby.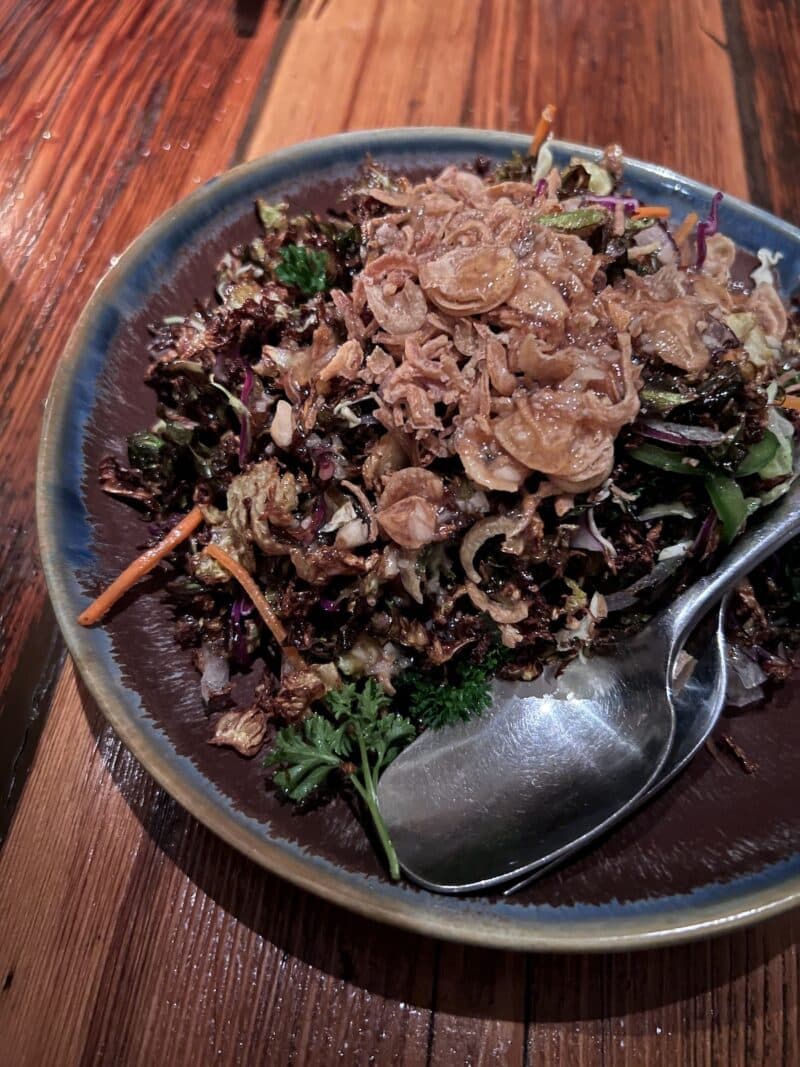 For those who know me well, they know I'm a sucker for history and the Old West. Outside of visiting the 1880 Union Hotel and Saloon, I was stoked to dine at Pico, a high end eatery located inside the once 1880s general store. The menu is delightful and the veggie options delicious, a treat all around.
While an overnight trip seems like enough for this small town, I can assure you you'll need a full weekend to experience it all!