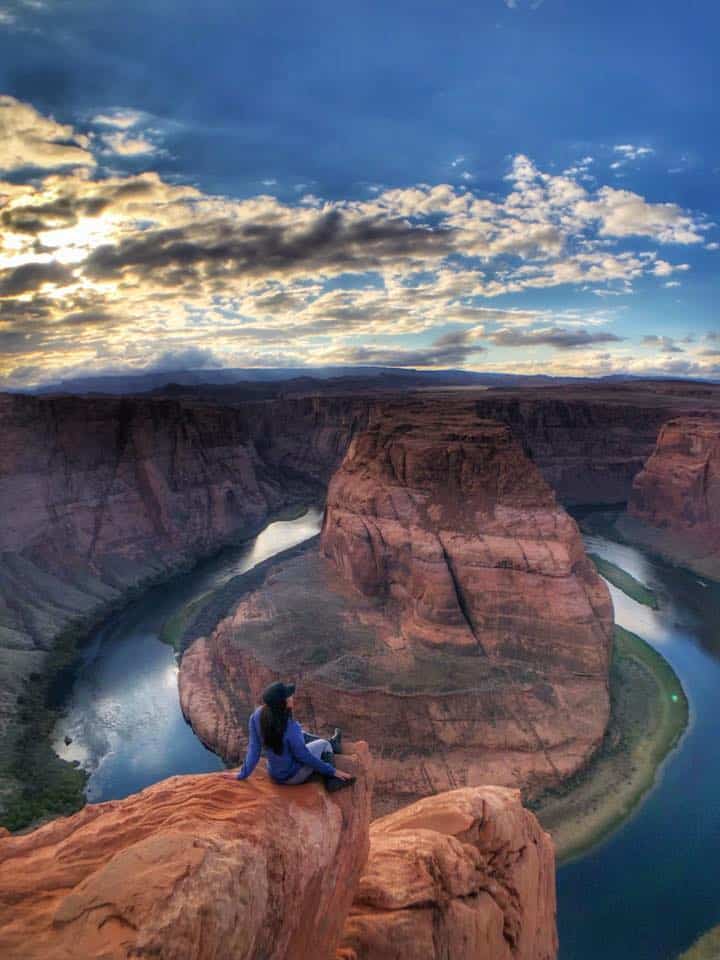 From ancient Native American cliff dwellings to sprawling desert landscapes, Arizona is a state full of natural beauty and rich history. A population of over 5 million people calls this state home, which means you're sure to find plenty of things to do no matter where you visit! In this article, we'll share the top 8 places you should visit when traveling in Arizona. 
Grand Canyon National Park
The Grand Canyon is one of the most popular tourist destinations in Arizona. It is a large canyon that was carved out by the Colorado River over millions of years. 
The Grand Canyon is about 1 mile deep and 18 miles wide at its widest point. There are many different hiking trails that visitors can take to explore the canyon, or they can book Grand Canyon tours with a professional guide. There are also several lookout points where visitors can get a great view of the canyon.
Grand Canyon National Park is located in northwestern Arizona, about 60 miles from Flagstaff. The park is open all year round, but the best time to visit is during the summer months when the weather is warmest.
Monument Valley
Monument Valley is one of the most iconic landscapes in Arizona. The beautiful red sandstone formations are instantly recognizable and make for a stunning backdrop to any photo.
The best way to experience Monument Valley is to take a guided tour. This will allow you to learn about the history and culture of the area, as well as get you up close to the incredible rock formations.
There are several different tours available, so you can choose one that best suits your interests and schedule. Whether you want to take a short hike or spend a full day exploring, there is a tour for you.
The Void
The Void is one of the most popular hot springs in Arizona. It is located in the Sonoran Desert, near the town of Buckeye. The Void has a large pool of natural hot water that is perfect for soaking in. There are also several hiking trails nearby so that you can explore the desert after your soak.
The Void is open year-round, but it is especially popular in the winter months. This is because the hot water can help to warm you up after a long day of hiking in the cold desert air.
In addition to the standard set of hot springs in Buckeye, you will also find public swimming pools. These are located conveniently near some of the best mineral spas in Arizona. The pools will cost you a fee, but they can help keep you warm after swimming in the spa.
It is possible for you to camp here, if that is something you enjoy. The Void does close occasionally due to weather events and maintenance, so it is a good idea to check the frequently asked questions page on the website before coming here.
The Painted Desert
The Painted Desert is one of the most popular tourist attractions in Arizona. The Painted Desert is a national monument that features a beautiful, colorful desert landscape. 
It is located along the I-40 Highway between Holbrook and Petrified Forest National Park. The Painted Desert features many colorful, hills of red and orange clay. 
Navajo Tribal Lands
There are many things to see and do when traveling through Arizona, but one of the most unique and interesting places to visit is the Navajo Tribal Lands. The Navajo Nation is the largest Native American tribe in the United States, and their land covers more than 27,000 square miles.
When visiting the Navajo Tribal Lands, there are a few things to keep in mind. First, it is essential to respect the tribe's customs and traditions. Second, visitors should be aware that the Navajo Nation is a dry reservation, which means that alcohol is not allowed. Finally, visitors should be prepared for a different kind of landscape – the Navajo Nation is home to deserts, mountains, and canyons.
The Navajo Tribal Lands offer visitors a chance to learn about a different culture and way of life. There are many opportunities to see traditional dances, listen to traditional music, and visit ancient ruins. There are also plenty of outdoor activities to enjoy, such as hiking, camping, and horseback riding.
Havasu Falls
Havasu Falls is one of the most beautiful places in Arizona. The waterfall is located in Havasu Canyon, which is part of the Grand Canyon. The waterfall is over 100 feet and the pool at the bottom is a beautiful turquoise color.
Havasu Falls is only accessible by hiking or horseback. The hike to the falls is about 10 miles long and can be challenging at times. However, it is well worth it when you see the beautiful waterfall at the end.
Antelope Canyon
If you're ever traveling through Arizona, be sure to check out Antelope Canyon. This canyon is truly a sight to behold, with its beautiful red rock formations and stunning views. There are two ways to see Antelope Canyon: by hiking or by taking a tour.
Hiking Antelope Canyon is a great way to get up close and personal with the canyon's rock formations. However, it's important to be aware that the canyon can be very crowded during peak times.
Tours of Antelope Canyon are led by experienced guides who know all the best places to see. They'll take you to all the best viewpoints and make sure you have a safe and enjoyable experience. Best of all, tours of Antelope Canyon are typically much less crowded than hiking trails.
Horseshoe Bend
Horseshoe Bend is another great destination in Arizona. It is located just outside of Page, AZ on the Colorado River. Horseshoe Bend is a U-shaped bend in the river that was formed over time by erosion. 
The views from the top of Horseshoe Bend are absolutely incredible! Visitors can see for miles in every direction. Horseshoe Bend is definitely a must-see when traveling through Arizona!
If you're looking for a unique travel destination that offers a little bit of everything, then Arizona is definitely the place for you. So whether you're looking to explore the great outdoors or immerse yourself in the local culture, be sure to add Arizona to your list of must-visit travel destinations.