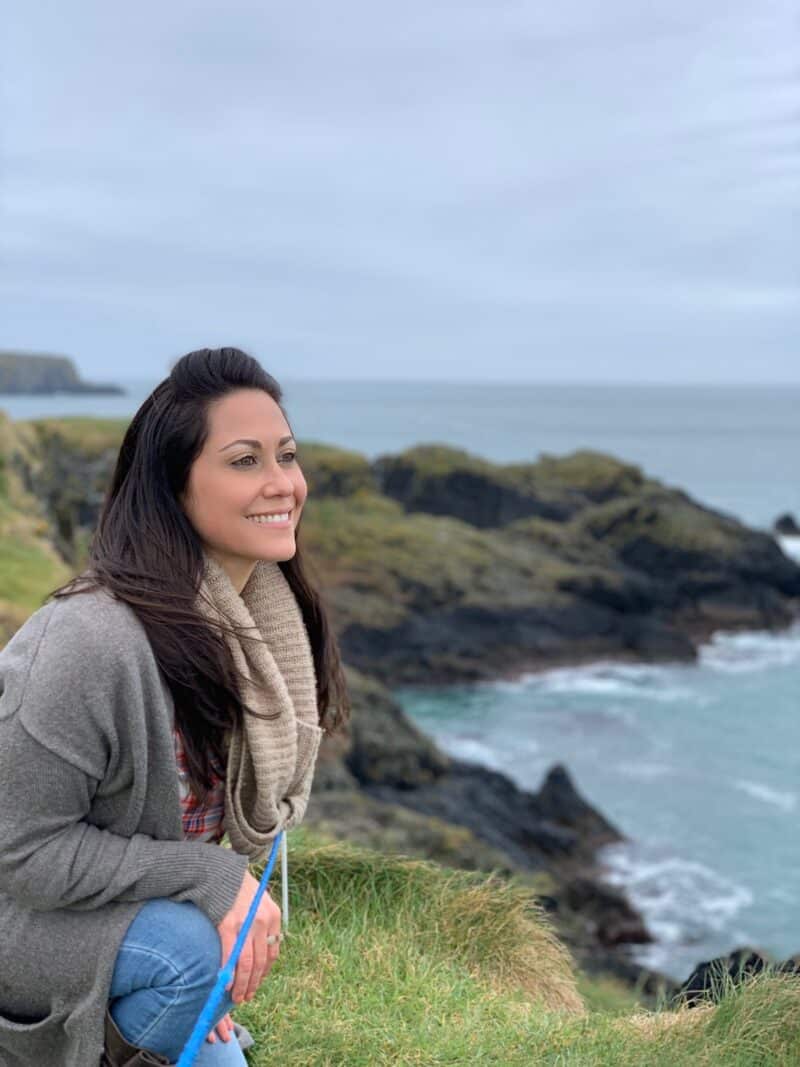 We all know how great traveling is. It gives you a chance to (quite literally) expand your horizons. It allows you to indulge in new and exciting cultures. For many, it also provides a humbling you won't get from taking a stroll around your hometown. 
But traveling can also throw you off your health and fitness game entirely. At home, you're used to your routine. You get up, you go for a run, you eat a healthy breakfast, you go to work, you have lunch, you go to the gym, and you go home for dinner ready to do it all over again the next day. 
You don't get that with traveling. As much as you want to maintain your healthy eating and exercise regimen, just one missed day can disrupt you for the rest of your trip. There's so much to do with so many new people that soon it becomes something you worry about until later. This isn't always ideal, though. 
Exercise Wise
Just because you're away from your home gym doesn't mean you can't still do a session here and there while traveling the world. As a traveler, it's unlikely you'll be in any one place for too long, and most major cities around the globe have several great gyms with superb facilities. 
You don't even need to sign up for a membership, either. You'll likely be able to get a day or even week pass that allows you to go whenever you like. If you're in one country for a long time, you can find a gym chain and take advantage of different locations nationwide.
If you want to keep it super cheap, though, there's still hope. Free outdoor gyms are popular across Asia and South America, where most backpackers venture. If you can handle the heat, you can get your routine in free of charge.
Smashing Supplements
A simple gym routine isn't always enough, though, and for those accustomed to getting the right vitamins and minerals in their diet, new countries with unfamiliar food and drink can be a little overwhelming at first. The sudden shift in your diet can disrupt your body, leading to feeling a little off (at best) and potential illnesses (at worst).
It's not advised to jump on supposed miracle cures from these new countries; you never know what could lurk within. Instead, it is worth investing in or bringing supplements to help you adjust to your new diet. Useful supplements can range from Omega-3 to Iron, as well as different types of CoQ10 and similar antioxidants to help you flush out harmful toxins you may have ingested during your wild nights. 
Not all supplements are available worldwide, so if there are any you rely on in particular such as in the case of dietary restrictions, do your research before heading on your trip to make sure you can stay healthy and do everything you want to do without issue. 
Taking Time
It's so easy to get swept up in the mad excitement of traveling that you might wake up one day and wonder where all the time has gone. Now, feel you're so exhausted that you can't even bring yourself to get out of bed for that sweet, sweet hostel breakfast.  
The potential burnout you can feel after going too hard during your travels is an easy way to become disillusioned with the whole experience. This is why it's essential to take time to yourself and engage in some good old fashioned self-care when needed. 
Self-care can involve morning meditation, taking a break for the party (even if only for one night) and chilling out, and getting yourself to the doctor if you feel sick. You've spent all this money and come all this way to have the best time, and there's no point in ruining that by not admitting when you've reached your limit. Take some time every once in a while because your body will thank you for it. 
Local Flavors
Experienced travelers are always jealous of first time adventurers as they get the chance to experience everything for the first time. These new experiences include everything from sightseeing to learning the local language to trying out exotic foods and flavors you can't find anywhere else. 
Tasting the local food can introduce you to a wide range of delicious meals you'd never have experienced elsewhere. As a bonus, these foods are healthier than the familiar fast food places you gravitate to by habit and cheaper than the fancy-looking restaurants, which is always the bane of the shoestring traveler. 
Getting your three meals per day when traveling is crucial for preventing fatigue. Regular meals keep your energy levels up, and they also help to line the stomach for when the sun sets and the party starts. You want the energy to explore as much as you can, so embracing the local cuisine is beneficial for more than just keeping a full stomach. 
Routine Developments
For long-time travelers and digital nomads, you know it doesn't take too long to adapt your daily routine to the new and exciting city, and if you're retreading old steps, it's even easier to get used to your environment. 
Working out how to take on each day by being prepared well ahead of time can make the whole transition from the real world to traveling much more straightforward. It organizes your itinerary into easily manageable chunks and saves you rushing to squeeze everything in just before you leave. It might seem obvious, but you'd be surprised how many new travelers arrive at their destination without a clue of what to do or see. 
If you're planning on staying somewhere for a while (more than two weeks), you'll soon become accustomed to the quirks of your new city. Not only will this make you more confident heading out, but it also allows you to manage everything you need with no nasty surprises. 
Healthy and Happy
There are many different reasons to travel, but most people will tell you that one of the key reasons people do it is to have fun. The problem is, you'll struggle to have any fun if you're hurt, bedridden, or too stressed or lacking in funds to do anything. Hopefully, these little tips will have you ready to enjoy every second of your adventure the next time you head out into new and unexplored parts of the world.