In honor of World Diabetes Day on November 14th, we are sharing
a great holiday recipe and giving away
A fabulous Swerve Sweetener Gift Pack just in time
for healthy holiday cooking and baking!
I LOVE Swerve and you will too!
Be sure to read the entry requirements below
for your chance to win
a healthy, all natural alternative to sugar
to try as well as some fun
kitchen goodies!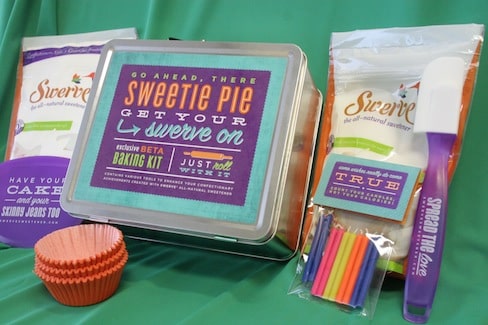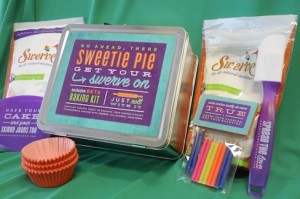 How to enter our Swerve Sweetener World Diabetes Day Giveaway:
Leave a comment telling us why you want one and in which color!
Be sure to leave your email as well so that we may contact the winner.
Please like us on Facebook
Please Follow us on Twitter
Share this contest with at least 1 other person
Winners will be chosen on Monday, November 26th, by random.org.
Deadline for Entering is 11:59 PM PST, Sunday, November 25th.
Good luck!!
xoxo
**We do not share your email with anyone nor do we add you to our mailing list
**Only entries from the U.S. are eligible to win**
 And please enjoy this delicious Swerve Sweetened Thanksgiving Holiday Recipe!:
Swerve Pumpkin Stuffing
1 medium sugar pumpkin
6 Granny Smith apples – peeled, cored and chopped
1 cup chopped walnuts
1 (16 ounce) can whole berry cranberry sauce
1 (20 ounce) can pineapple chunks, drained
3/4 cup Swerve Granulated Sweetener
1/2 cup golden raisins
1/2 cup dark rum (optional)
2 teaspoons minced fresh ginger root
1 tablespoon freshly grated nutmeg
1 tablespoon ground cinnamon
Preheat oven to 350 degrees F (175 degrees C). Position rack in the center of the oven.
Cut out top of pumpkin, and set aside. Scoop out seeds with a metal spoon.
In a large bowl, stir together the apples, walnuts, cranberry sauce, pineapple, brown sugar, raisins, and rum. Season with ginger, nutmeg, and cinnamon, and mix well. Spoon the mixture into the cleaned pumpkin, and replace top.
Set pumpkin directly on a baking stone or a thick baking sheet. Bake for 1 hour in the preheated oven, or until pumpkin begins to soften. Remove from heat, and stir, scraping the sides gently, so that some pieces of pumpkin fall into the apple mixture. Serve & enjoy ; )