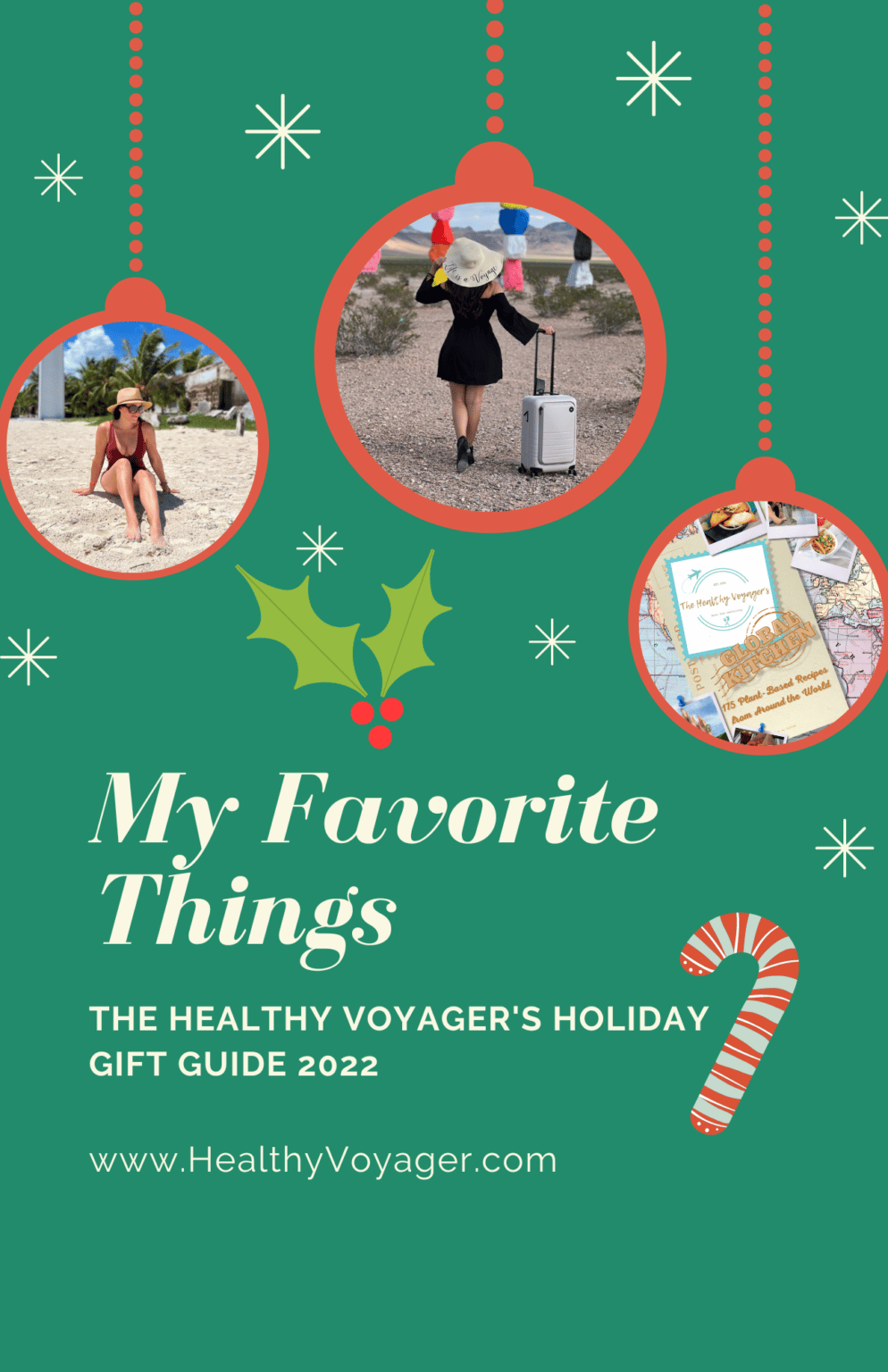 We have made it to the gifting time of year! But no stress this year as I have listed my favorite things for 2022 for everyone on your list! Happy Holiday Shopping!
(To go directly to the shopping page for each item, just click on the linked heading for any of the items on the list)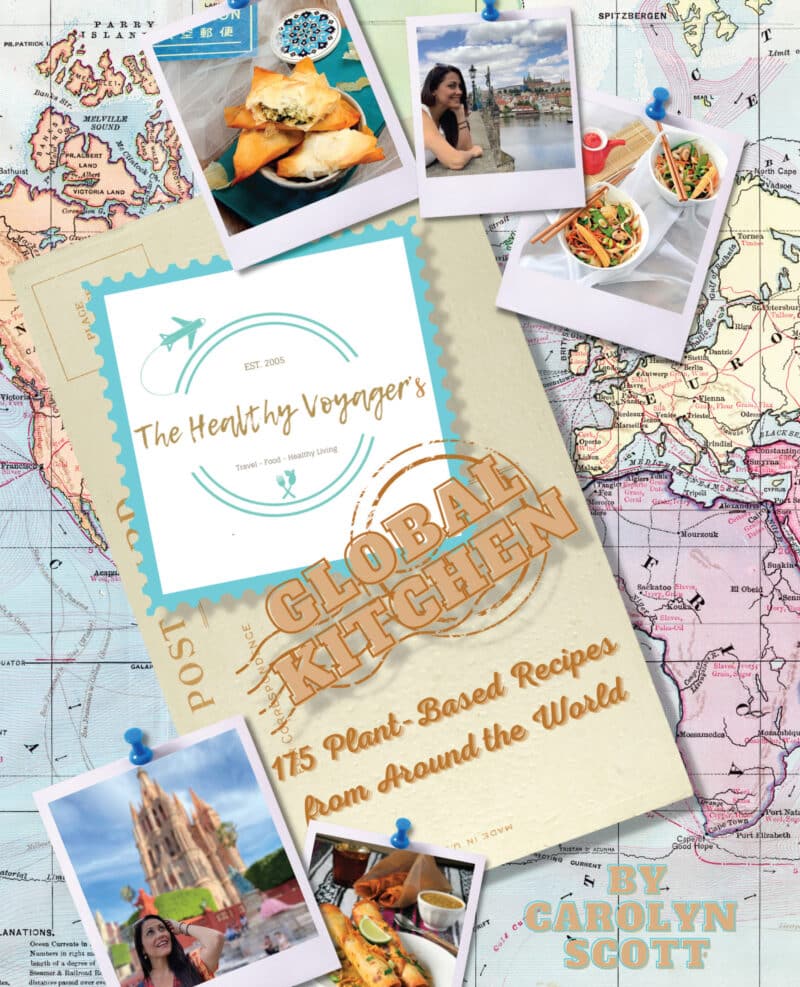 The Healthy Voyager's Global Kitchen Cookbook – 10 Year Anniversary Edition
The Healthy Voyager's Global Kitchen Cookbook 10 Year Anniversary Edition is an updated and supersized version of my bestseller is back, jam packed with 175 delicious global recipes, all veganized and healthified for your special diet enjoyment!
All sorts of folks will be able to indulge in some of the world's most popular dishes, regardless of your dietary restrictions. And even non-restricted folks can enjoy these traditional meals as they have all the taste of the originals with none of the caloric and other unhealthy guilt!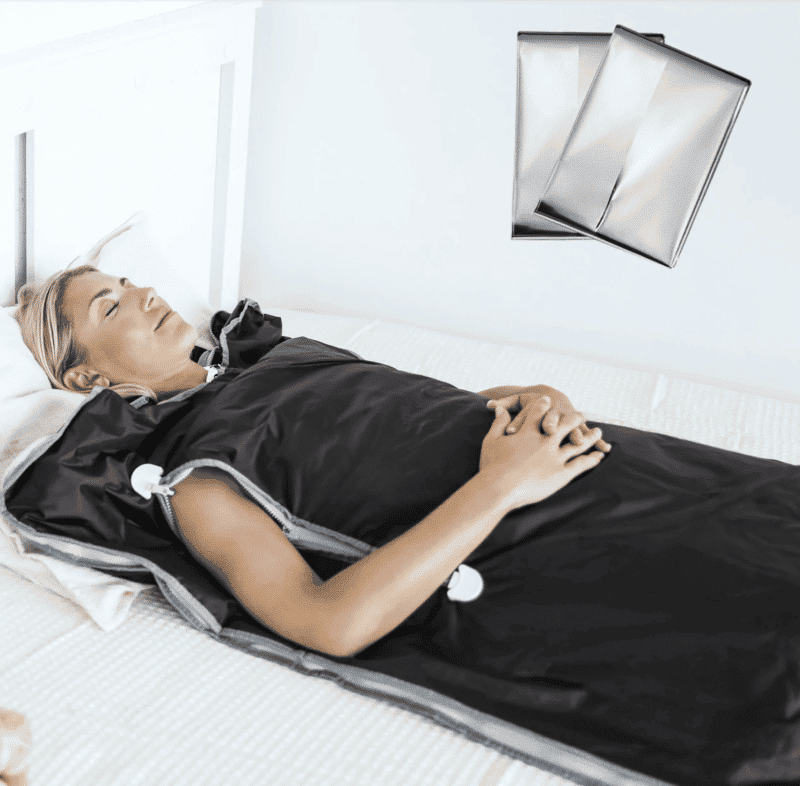 Lifepro
I gotta tell ya, wellness products that help make life easier and healthier are my jam and Lifepro is your one stop shop for all things wellness, health and fitness! Below you will see a slew of deals that go through the holiday season so shop to your heart's content! PS be sure to throw a sauna blanket in your cart! You can thank me later!
15% off Gift Guide Products with code EARLYBIRD15
Thanksgiving week deals – Click here
Black Friday Sale – 25% OFF Sitewide + Free Mini Massage Ball w/ Purchase
Cyber Monday Sale – 45% to 25% OFF Sitewide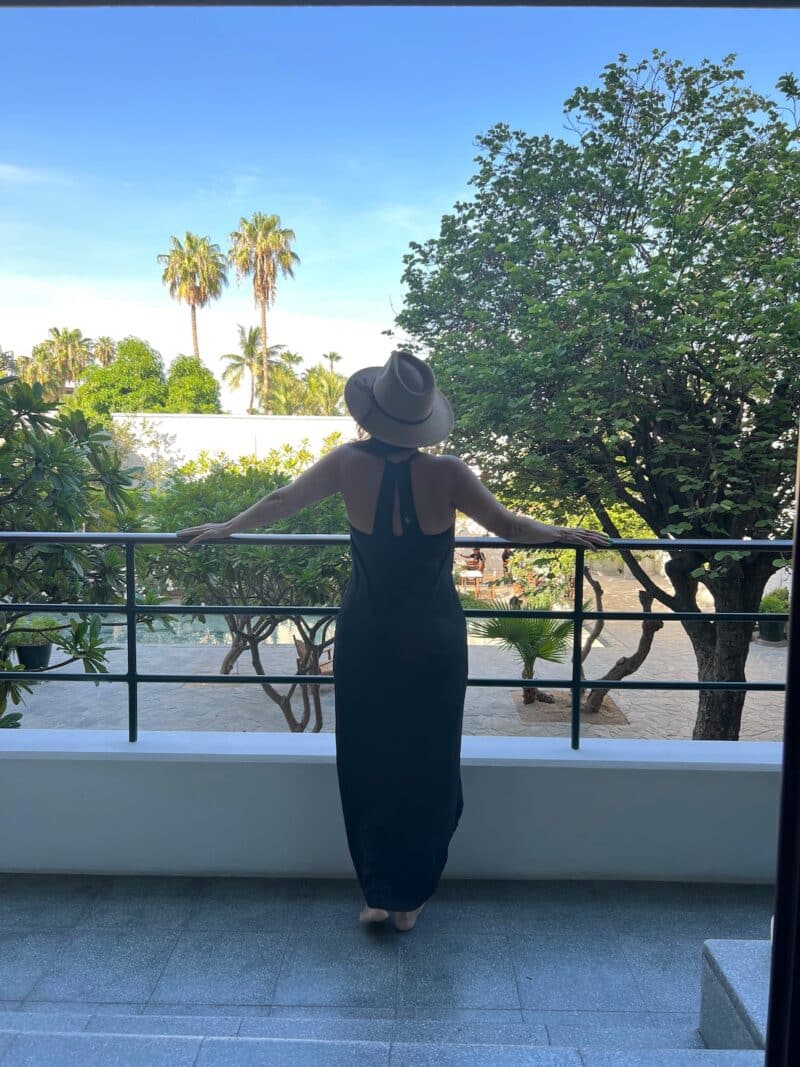 JJ Winks
Hands down, my fave clothing to wear in and out of the house! The coziest, comfiest loungewear with built in bras, you'll want to be in your JJ Winks all day, every day!
Be sure to use code HealthyVoyager for 10% your purchase!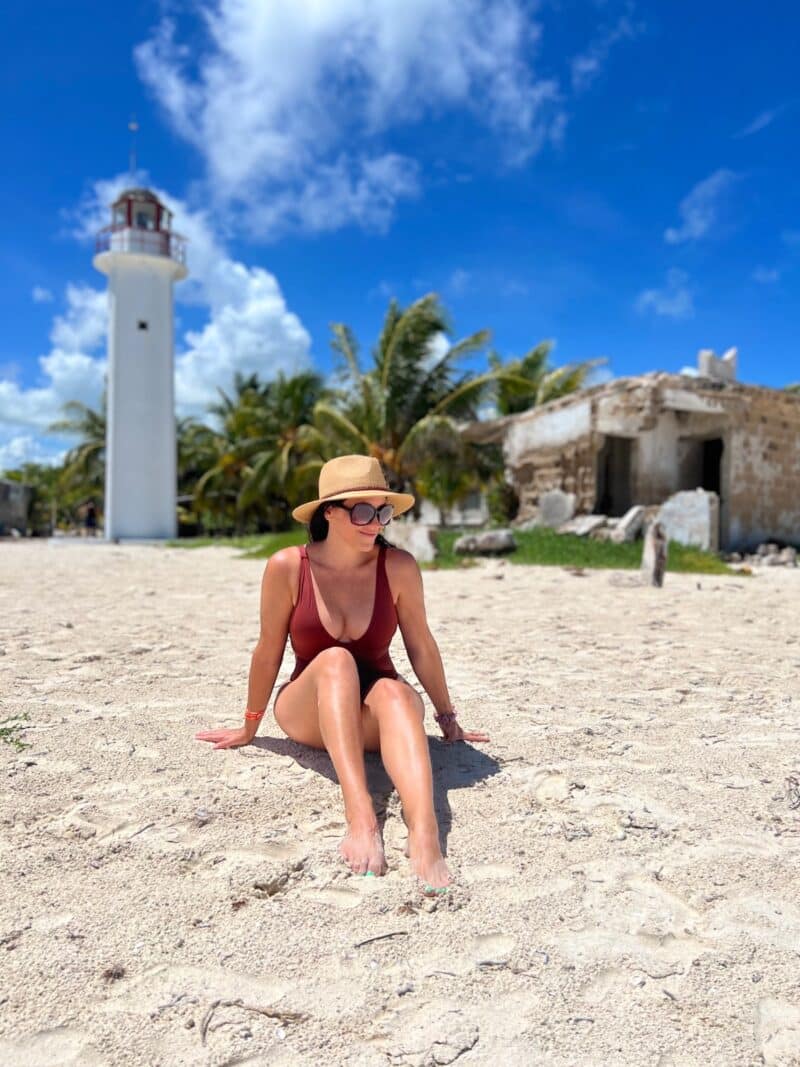 TA3 Swim
I can't express enough how much I love my TA3 swimsuits! They make every BODY look and feel incredible! Slimming, cinching yet comfortable, wear it for swim or as a bodysuit and rock it!
Be sure to use code HEALTHYVOYAGER for $25 your purchase!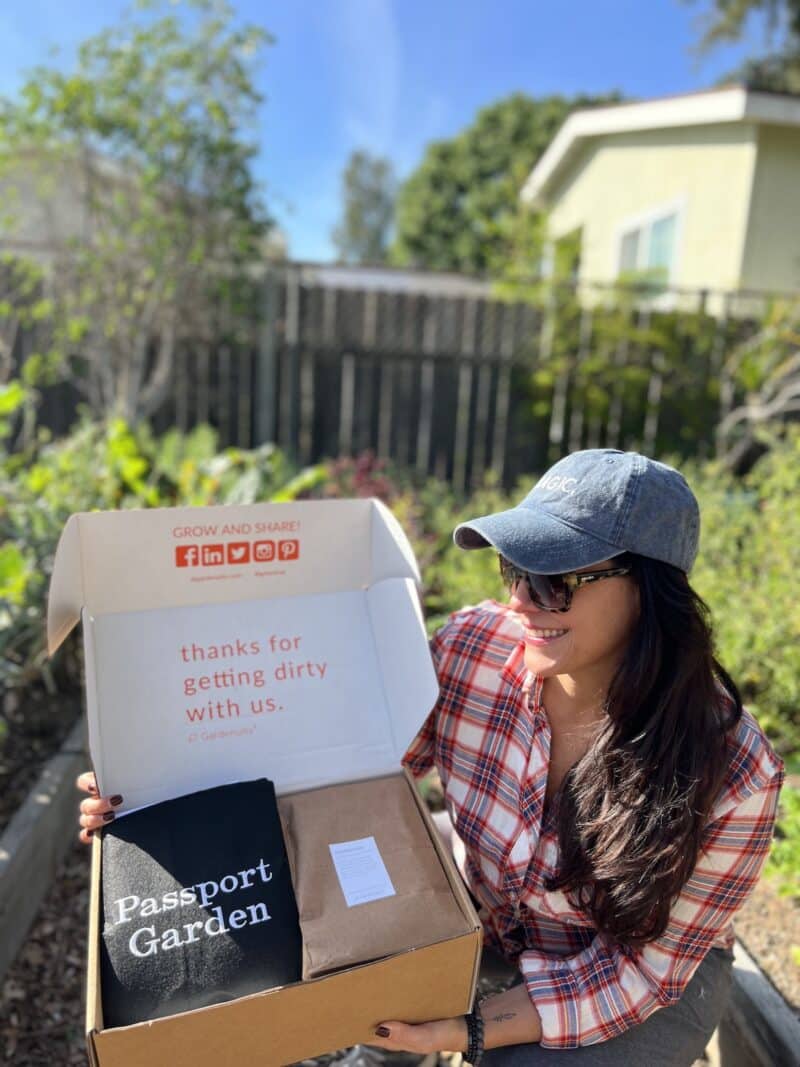 No matter how big or small your space is, you can grow your own herbs and veggies! Whether it's indoors by a window, on a balcony, patio or backyard, you can grow your own food easily with Gardenuity. Everything you need to get started comes in their awesome kits of varying theme, like the Passport garden! Get on track with your healthy new year goals by growing your own food today!
Use code Voyager10 at checkout for 10% off any purchase through 12/31/22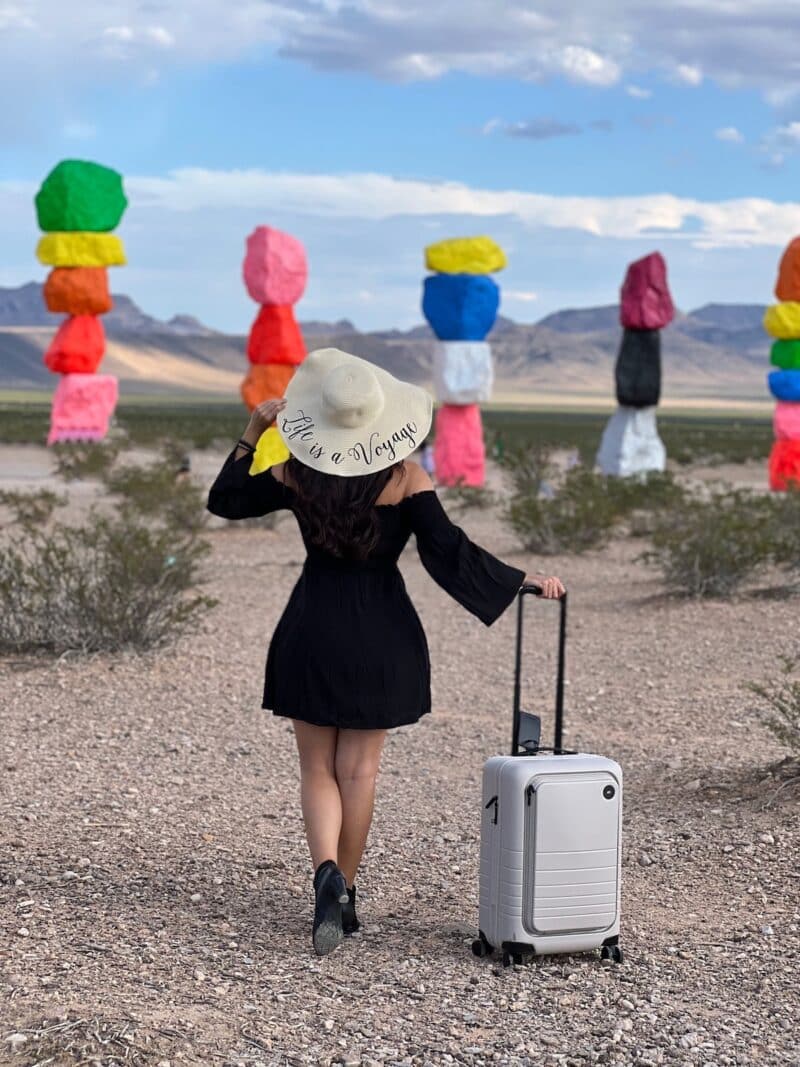 Monos Luggage
Looking for stylish yet functional luggage? Look no further than Monos! Available in all sizes and colors, these well thought out, specious, lightweight, durable and chic luggage will make your next trip a breeze!
Click here to get yours today and be sure to use code HEALTHYVOYAGER5 for a discount!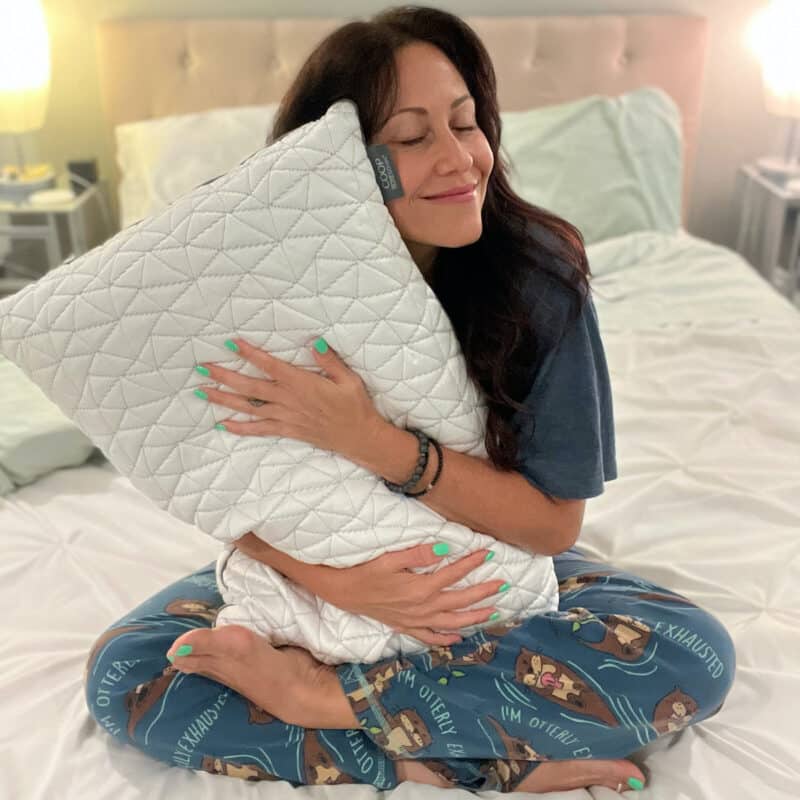 Coop Organic and Eco Adjustable Pillow
I can't stress enough how much I LOVE this pillow! I am such a snob for pillows, kind of like Goldilocks, it needs to be just right and I finally found it with Coop! In regular and cooling covers, the COOP pillow is fully adjustable and doesn't contain those yucky offgassing and toxic ingredients that its competitors have. If you're looking for the best sleep of your life, get a COOP pillow today!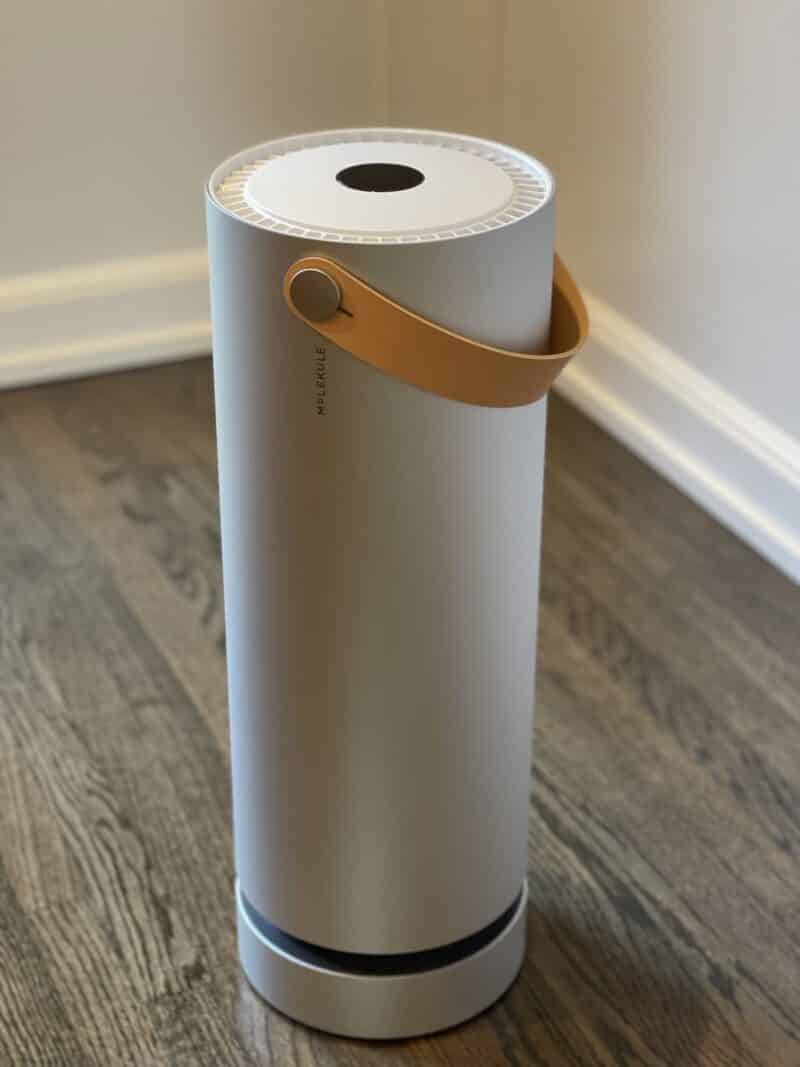 Molekule
Looking for the best home and office air purifier on the market? Look no further than Molekule! With a wide variety of sizes for all sorts of spaces, Molekule has a purifier for everyone. Destroying the widest range of pollutants including viruses & chemicals,, all of their units offer enhanced protection, intuitive control and elevated design. Each  purifier helps protect your home with enough pollutant-destroying power for small spaces to extra large rooms up to 1000 sq. ft. Order yours today and receive free shipping!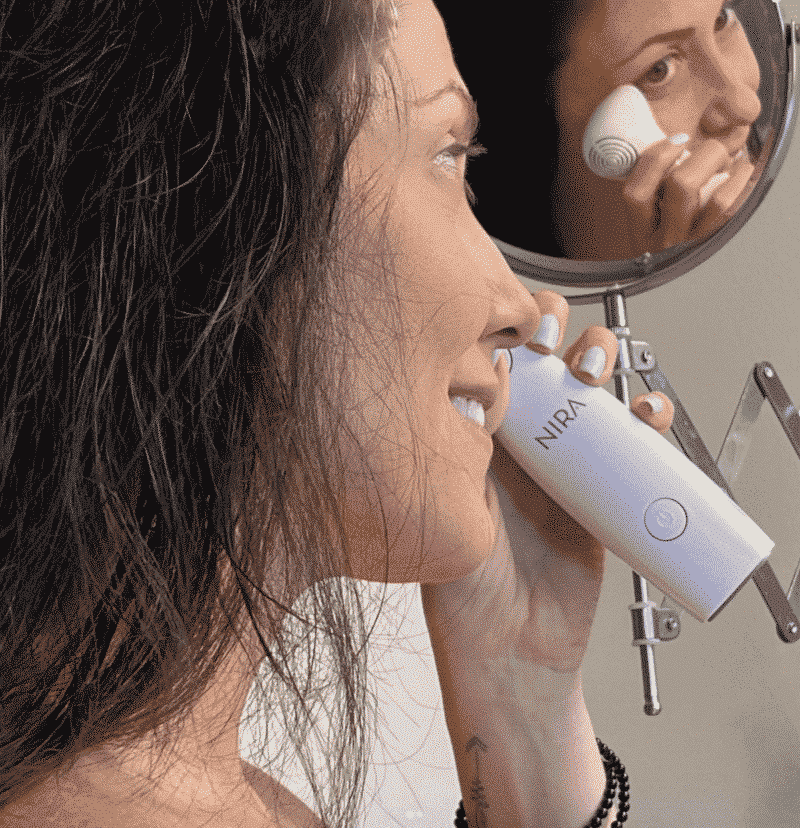 Nira
I've added a new thing to my daily after shower routine. No one beats the clock when it comes to aging, whether we like it or not, we are all heading north. While aging is inevitable, the signs of aging can be drastically reduced in a number of ways. And one of those ways is with this super rad personal face laser! I'm in love with my Nira Skin tool! Laser treatments are all the rage but they can cost a pretty penny when it comes to monthly upkeep. But now you can get med spa quality treatments for fine lines and wrinkles at home! I'm telling you, I use it every day now after I slather my face in all my good serums and to be honest, I'm seeing a difference! Gotta catch those pesky wrinkles early!
Keep these dates in your calendar for even bigger savings:
November 30%
Precision Laser: https://bit.ly/3tQzvRQ
Precision Laser & Serum Bundle: https://bit.ly/3ERl4n4
November 18-23: Pre-Black Friday Sale (40% OFF) –
Precision Laser: https://bit.ly/3AAZGje
Precision Laser & Serum Bundle:https://bit.ly/3V24F4I
November 24-27: Black Friday Sale (50% OFF) –
Precision Laser: https://bit.ly/3GVc0z9
Precision Laser & Serum Bundle: https://bit.ly/3VahgCK
November 28-30: Cyber Monday Sale (50% OFF) –
Precision Laser: https://bit.ly/3GVc0z9
Precision Laser & Serum Bundle:https://bit.ly/3VahgCK
December Savings:
Precision Laser (30% off): https://bit.ly/3V3bH9u
Precision Laser & Serum Bundle (30% off): https://bit.ly/3ViehrL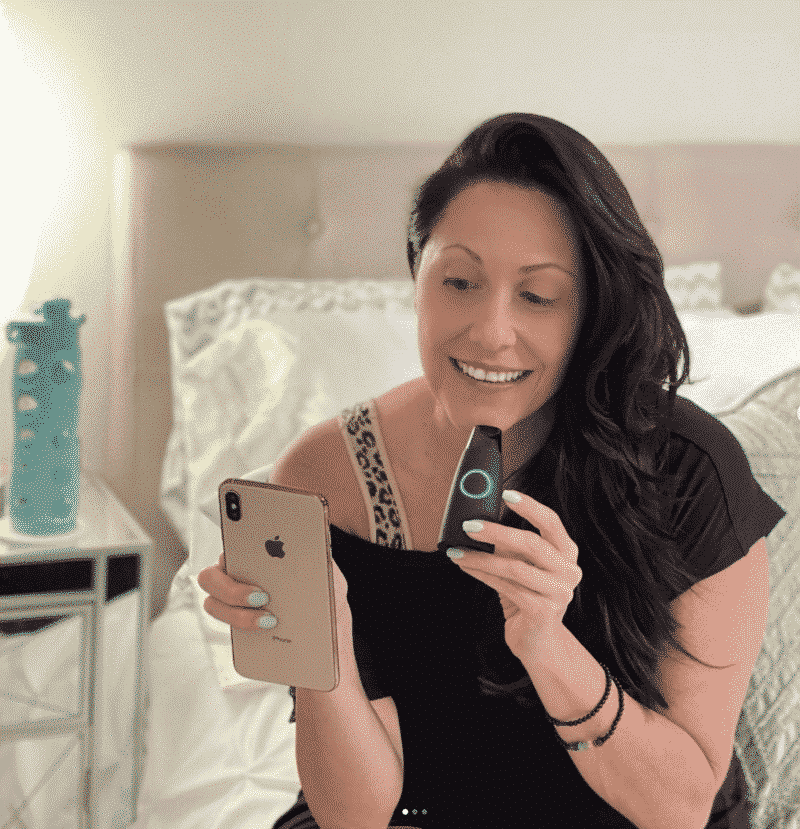 Lumen
Losing and maintaining weight is a never ending struggle for many. And when you've tried all the things that used to work and then they no longer work, that's incredibly frustrating. Metabolism is a fickle beast but OMG, I have found the answer! Lumen is HANDS DOWN my favorite new tech! This sexy little thing measures the CO2 levels in your breath and tells you if you're burning fat, carbs or both . The app is wonderfully robust and gives you tips and in depth data on your metabolism every time you use it. It's no longer a guessing game and with Lumen, you are fully equipped with the knowledge to tweak your diet, workouts and sleep to fully optimize your metabolism like never before. This is the coolest thing ever! And my friends at Lumen want you to get on track faster by offering $25 off your device by using code HEALTHYVOYAGER at checkout for 50% off!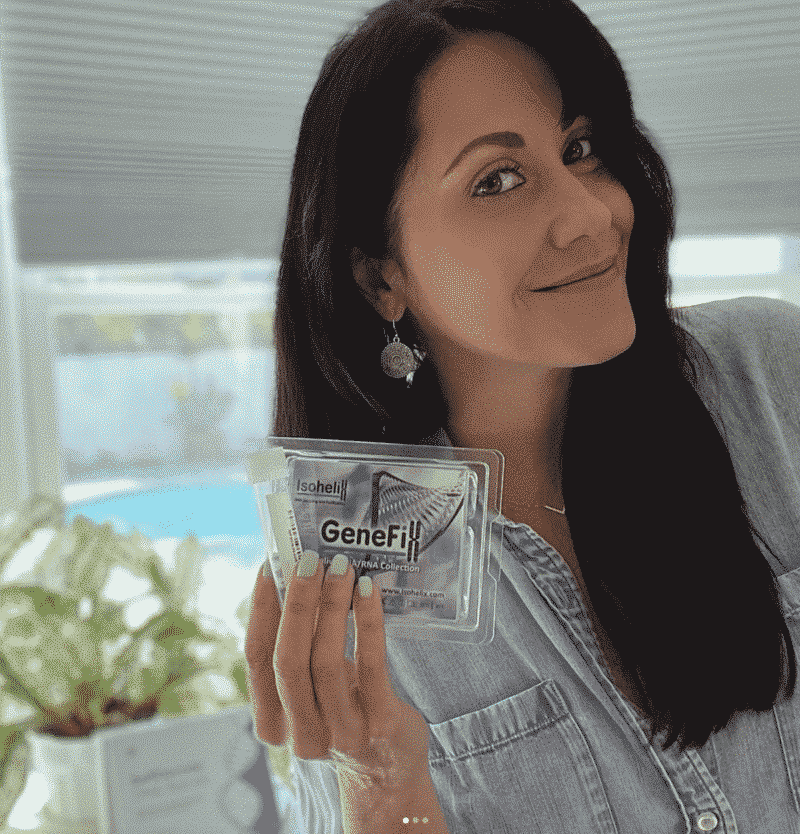 Self Decode
Wouldn't you love to "hack" your health to find out the best ways to take care of yourself? Self Decode is revolutionizing personal health care. Using AI and machine learning, they provide personalized health recommendations based on your DNA. But it doesn't stop there. SelfDecode also provides access to labs and supplements. It's a one stop shop for optimizing your health! All you have to do is order your kit from the comfort of your own home, receive the kit, prepare and send your sample and your results are sent via email to your online SelfDecode account. No need to go to a doctor or lab! Easy peesy! Get started today and use code healthyvoyager15 for a discount!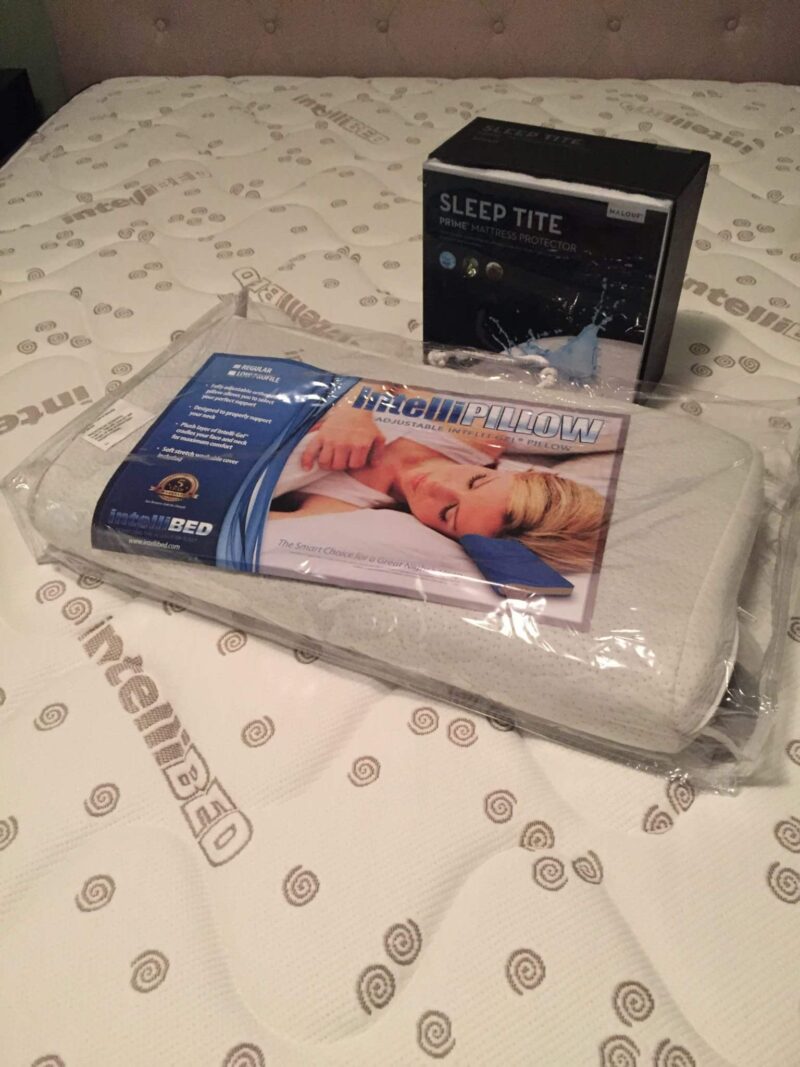 I travel like and while I love it, one thing I miss when I'm gone is my bed! Most mattresses are made primarily with foam, which will sag up to 25% after two years, offering poor alignment support and sleeping posture. Organix Intel-Gel column buckling technology has ZERO sag, maintaining optimal alignment and spine support while you're sleeping. It also reduces pressure points up to 80% compared with typical foam mattresses which can contour to your body but once compressed create painful pressure points during sleep.
Lastly, they use only materials that won't off-gas, a toxic process where chemicals inside and outside the mattress emit fumes that you breathe in and absorb through your skin, which is a widespread problem because most foam mattresses contain toxic chemicals from foam fillers, adhesives, flame retardants and waterproofing, made with food-grade mineral oil and no toxic compounds.
The awesome holiday deal includes:
10% off the order
•Free shipping
•Free mattress protector
•Free sheet set
•2 Free hypoallergenic pillows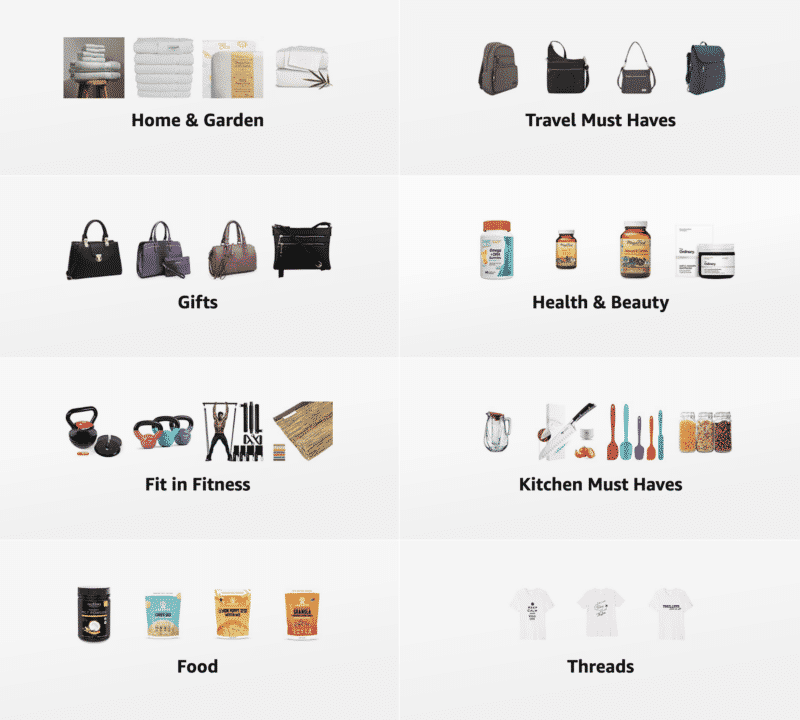 Healthy Voyager General Store
No matter what you're looking for, The Healthy Voyager General Store has it! From home and garden to travel to kitchen must haves and everything in between, I've curated the best of the best for you as well as everyone on your shopping list in my easy to navigate, one-stop-shop!
And that's a wrap for my favorite things this year! Happy Holidays and New Year!