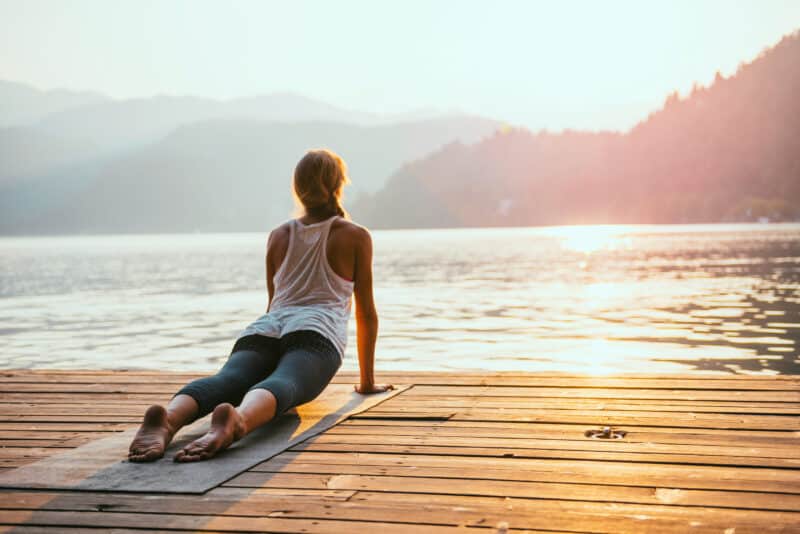 Prioritizing a healthy lifestyle can be easier said than done, especially when you're going for a holistic approach. Whole body health feels really great when you achieve it, but how do you go about doing that?
I recently spoke with Alexy Goldstein, founder of New U Life, about this very topic. Goldstein is a certified homeopath, herbalist, respected iridologist and a Nutritional Consultant. He's made the pursuit of whole body health his life's work.
He says, "Achieving whole body health comes by balancing the use of nature and science to help your body maximize its potential." If supporting your body's health so you can live your best life sounds like something you want to do, here are some ways you can do just that: 
Harness Your Body's Natural Abilities
Our bodies are pretty amazing. They have the ability to do a lot for us, but they need to be given the right tools. That's why New U Life creates supplements that are meant to boost your body's natural abilities and make you feel the best you can feel. 
Products like SomaDerm use natural ingredients to maintain your body's natural and healthy, normal hormone production. Similarly, Fortress is a supplement that helps your body's immune system function at its best.
Goldstein talked about why he believes these products can help people when he said, "The more people who are able to benefit from our products and the philosophies behind them, the better. When we feel good about our bodies — whether that's feeling confident about the way we look or feeling energetic while doing things throughout the day— so many other things fall into place."
Take Advantage of Nature's Powerful Ingredients
Some of the most powerful medicines are found in nature. The secret to using these medicines to our advantage is determining which ingredients can be used and for what.
Goldstein commented on the need for more natural and proactive ways to improve our health, saying, "I'm so glad when I see people being proactive with health and using more natural ways to maintain their health. Often, people feel like taking extreme measures are the only options. I believe there is a better way. It's a huge win when people take to good, old–fashioned hard work, education and more natural alternatives to maintain their health. Our products provide great benefits for maintaining overall health.
Take a More Holistic Approach
Far too often it is tempting to approach overall health by focusing on whatever is currently bothering you. However, the holistic approach is to find more natural methods to implement into your daily routines to reach your overall health goals.
On the other hand, a holistic approach to finding more energy would mean paying attention to all your lifestyle choices, including diet, exercise, sleep habits, and stress management. Part of that includes adding in supplements as needed.
New U Life has studied which combinations of natural ingredients you need to achieve holistic health. The products they offer include ingredients like aloe vera, green tea, and wild yam root. They make it easy for you by perfectly measuring these ingredients to give you the nutrients you need. 
Goldstein explained how adding not just these supplements, but also other healthy choices in your life can impact you in more ways than one. He said, "Healthy choices bring us confidence and increased self-esteem, which our body carries over to other parts of our lives. So by helping people maintain their health, we're hoping to help people feel healthy and fulfilled."
Make Wellness a Lifestyle
It can be tough to make lifestyle changes when you realize you have habits that aren't supporting your long-term health, but it's your long-term habits that affect you the most. It's important to form habits that will keep you feeling healthy and happy for years to come. 
Wellness as a lifestyle is one of the philosophies behind everything New U Life does. Their products are meant to be used to support long-term health in the future, rather than fix problems as they come up, and then go back to never thinking about taking care of your body.
Goldstein commented on the importance of our body's health when he said, "Our body is a vessel to do everything in life. It's our tool for functioning, feeling good, taking care of our families, and achieving the things we want to. Taking care of our body is the most important thing because it allows everything else we want to do. We want to help as many people as possible to achieve their best life." 
Giving your body the tools it needs to function at its highest potential through a healthy diet and supplements as needed is one of the first steps to feeling good in your body, even as you age. Having a community of support, such as the New U Life blog is important because it helps you keep the pursuit of whole body health a priority in your life.