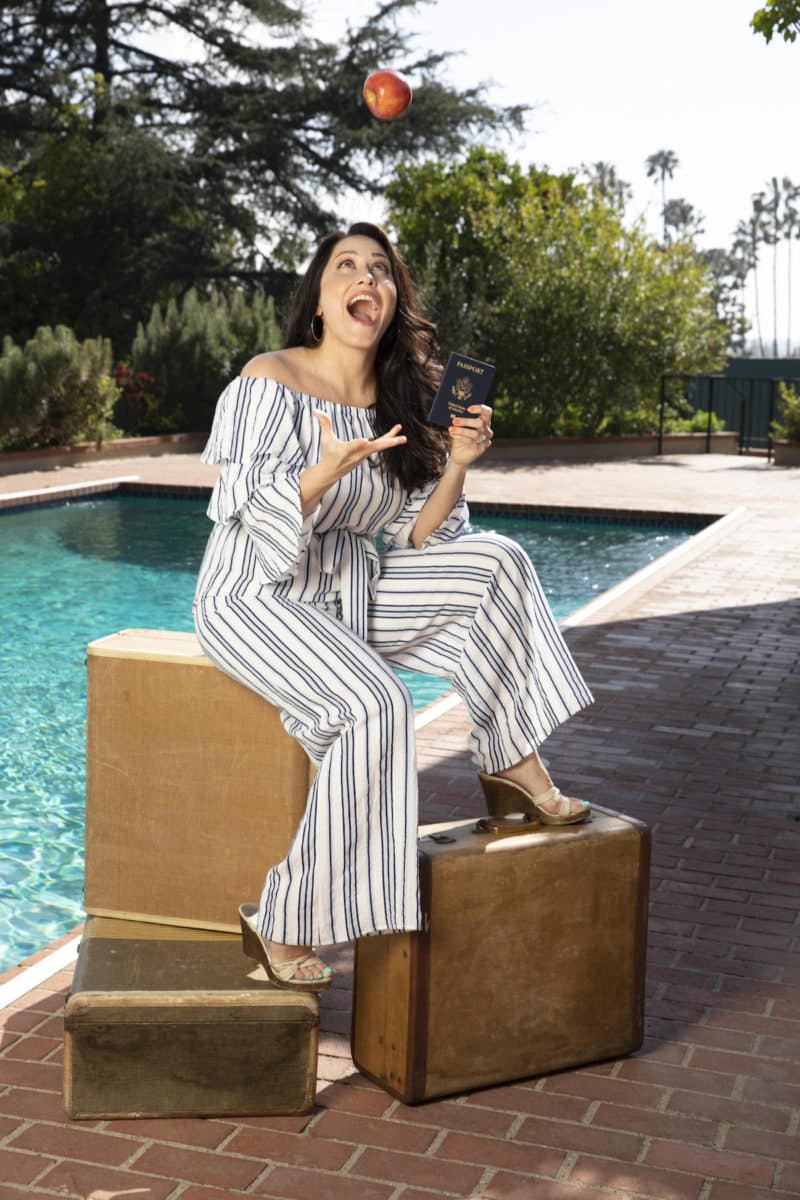 Sometimes going out of your way to make healthy choices can be difficult — after all, we can't be perfect all the time. That's why the best way to start being healthy is to make healthy actions a habit instead of a choice. When you build a routine centered around personal health, you can be sure that you're going to make healthy decisions consistently. Below are a few healthy additions you can make to your daily routine.
Drink More Water
If you ever feel thirsty, you're in the early stages of dehydration. In order to make sure that you're drinking enough water every day, you should always have some sort of water bottle or glass nearby to help ensure that you're drinking enough to properly hydrate yourself. You don't have to drink one million gallons of water a day — that's enough to fill one and a half Olympic swimming pools — but drinking between 64 and 120 ounces per day is recommended for most people. The amount of water you should drink is largely dependent on your regular activity level, so make sure to take that into account as well.
To work drinking water into your routine, you should set goals for how much water you want to drink by certain times of the day. For example, if your goal is to drink 64 ounces of water in a day and you're awake 16 hours a day, that means that on average you should be drinking four ounces of water an hour. If you have an eight-ounce size of reusable water bottle, you can make it a part of your routine to drink all of the water in the bottle every two hours to make sure that you are drinking enough water during the day. You can even use apps to track your water intake if you find yourself constantly forgetting.
Make No Phone Time
We all know that the amount of time we spend mindlessly scrolling isn't the best for our health. Although it can be fun to scroll and scroll without a time limit, making dedicated "no phone" parts of your day can really help you to unplug and focus on what's actually important: your real-life and your goals.
To work this habit into your routine, start making an activity a strict no-phone activity. For example, if you have a walk that you take for a 20-minute walk everyday, start making that a time when you don't actively check your phone. Other good activities to make no-phone time are things like cooking, eating meals, and working out.
Prioritize Dental Health
Your dental health impacts your overall health more than many people realize. That's probably why only 64.9% of adults went to the dentist this past year, leaving 35.1% without a visit. Dentists recommend getting a full cleaning every six months to ensure that your teeth are properly taken care of and completely healthy.
To work dental health into your routine, first, make sure that you're brushing your teeth for two minutes every morning and night. Once that is an established part of your routine, add in mouth wash in the morning and night as well as flossing at night. With that kind of routine, your dentist will be proud the next time you make an appointment
Sit Up Straight
If you spend all day at a desk, you likely end up hunched over it and typing away on your computer before you even realize your spine has curved. There are a few ways to combat this, such as:
Get a Standing Desk. A standing desk easily solves this issue since it is meant to keep your laptop or monitor at eye level so that you can maintain proper posture while working.
Lower Your Chair. The lower your chair is, the lower your gaze will be. If you don't have to crane your neck down to look at your laptop, you have a smaller chance of ending up hunched over your computer.
Get a Laptop of Monitor Stand. A laptop or monitor stand is very helpful in keeping your screen at eye level so you won't have to hunch over your screen. There are relatively inexpensive stands available at a multitude of stores, so you can probably find one in your price range.
Move in a Way You Like
If you dread a form of exercise, you will eventually stop doing it. So if you signed up for a barre program that is making you want to rip your hair out, just switch to a new form of exercise. Instead, try running or weight lifting or swimming — there are so many ways to get moving that there is bound to be one that you enjoy.
To help make this a routine, create a space in your home where you know you can go to workout. If you're using a room that was previously empty, you can install a wall of mirrors to help with your form — this will also make the room appear twice as deep, which is a nice advantage to having a perfect workout spot.
Get Outside
No matter what time of year it is, making an effort to get outside as a part of your daily routine is a great idea. The fresh air and sun's rays can help make you feel more energized and invigorated and even provide you with nutrients that you need to stay happy and healthy.
To make getting outside part of your routine, think of an outdoor activity that takes place outside that you really enjoy. This could be something simple like taking a walk or a more seasonally dependent activity like skiing or swimming. Whatever it is, start doing it every single day for just 10 to 20 minutes, and after a few months, it will become a part of your daily routine.
When you make healthy actions a part of your daily routine, it becomes easier and easier to do them consistently. That's why building healthy and long-lasting habits are so important — there's no way that motivation alone can keep you going, and routine is that extra little push to get you across the finish line of your health goals.