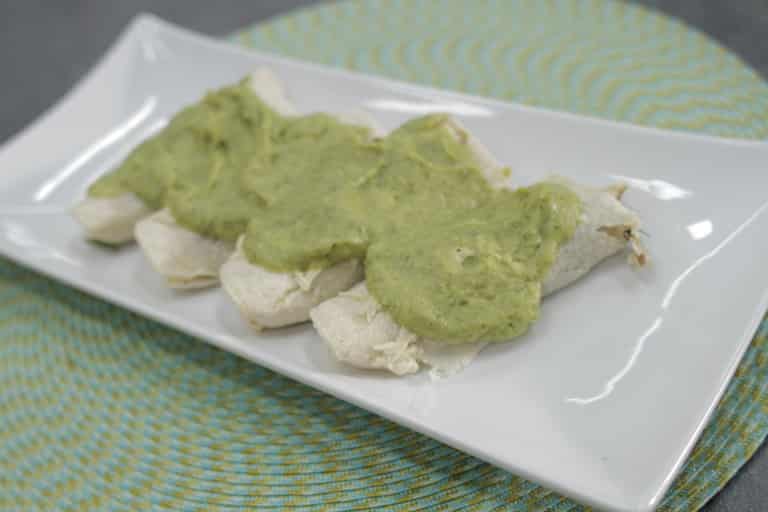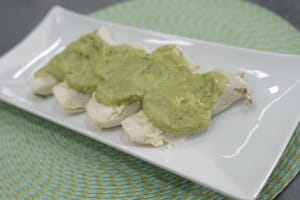 It's almost Cinco de Mayo so let's bring a little bit
of Mexico into your healthy kitchen!
Learn how to make delicious Enchiladas with a healthy twist!
Sweet Potato and Black Bean Enchiladas with Avocado Tomatillo Sauce
on The Healthy Voyager's Global Kitchen!
Enjoy a flavorful yet healthy version of a Mexican classic
with this fun, healthy and easy recipe by The Healthy Voyager!
Watch the video below!
Black Bean and Sweet Potato Enchiladas with Avocado Tomatillo Recipe
Enchiladas
2 cups coarsely mashed sweet potatoes, about 2 large sweet potatoes
1 cup organic refried black beans
2 garlic cloves, minced
1 1/2 teaspoons smoked paprika
1 teaspoon onion powder
1 teaspoon salt
1/2 teaspoon pepper
1/8 teaspoon cumin
1 cup chopped spinach
12 corn tortillas
Preheat oven to 450 degrees.
In a medium sized bowl, mix all the ingredients, except the spinach, cheese and tortillas, until well incorporated.
Lay out the corn tortillas and spoon a heaping spoonful into the center of each. Spread around and add more if you like. sprinkle cheese and spinach on top and then roll them into cigar shapes.
Place rolled and filled tortillas, seam side down, into a greased casserole dish/lasagna pan, in an even line, filling the pan from side to side.
Bake for 5 minutes, until golden and crispy. Serve, top with tomatillo sauce and sprinkle with cilantro.
Tomatillo Sauce
1/4 pound fresh tomatillos
1/2 cup finely minced white or yellow onion
2-3 garlic cloves, roughly chopped
1 teaspoon fresh jalapeño, deseeded and roughly chopped (optional)
Juice of 1 large lime
1/4 cup packed cilantro leaves, finely chopped
Salt and pepper, to taste
2 large ripe avocados
1/4 cup packed cilantro leaves, finely chopped up to 2 tablespoons water, to thin as necessary
Pull the husks from the tomatillos and wash them under cool water until they no longer feel sticky. Cut them into quarters and put them into the work bowl of a food processor. Add the onion and garlic and process until smooth. Add the cilantro, jalapeno and lime juice and process until the jalapeno is finely chopped.
Scrape the mixture into a small saucepan. Season lightly with salt and bring to a boil over medium heat. Cook, stirring occasionally, until most of the liquid is boiled off and the salsa looks relish-y, about 15 minutes. Cool before mixing in avocado and remaining cilantro.
In a food processor or a good blender, combine the avocado along with the cooled tomatillo mixture and blend. Add the remaining 1/4 cup cilantro and blend again. Add water to thin out the sauce if desired. Taste and blend in some salt, pepper or add another squeeze of lime if necessary.