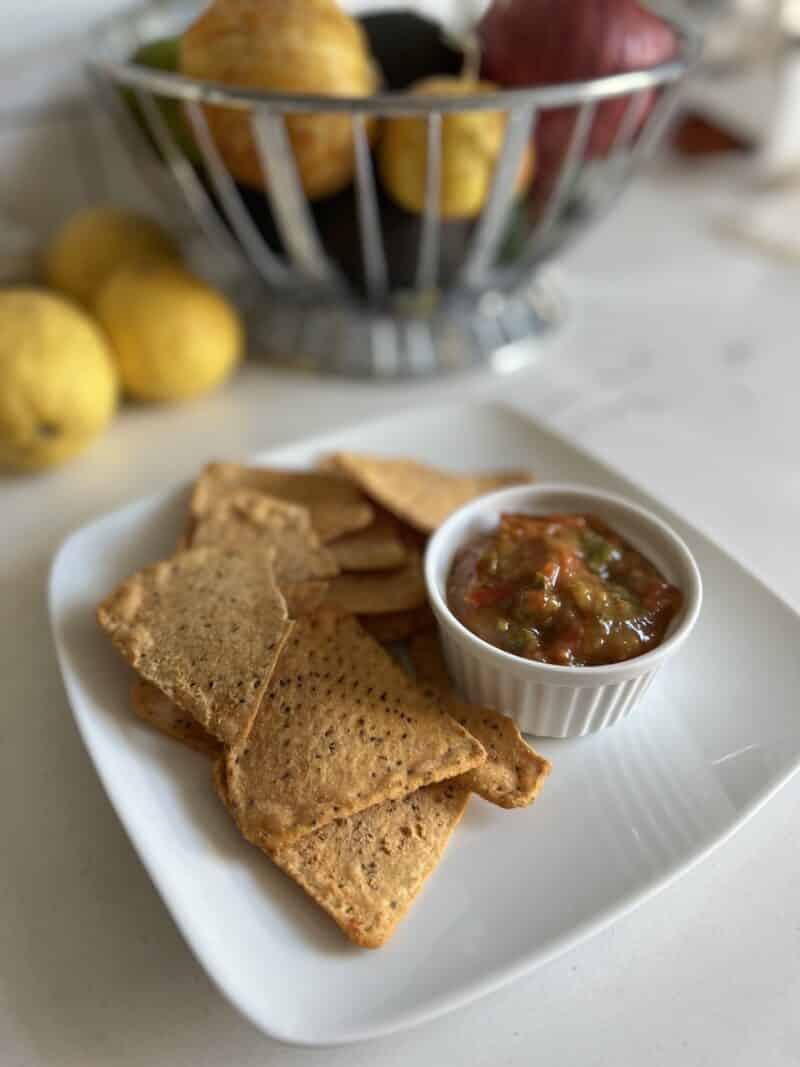 Who doesn't love salsa! Slather it on burgers, salads, veggies and of course, dip it! I've got a smoky and flavorful twist on traditional salsa that you're sure to love! Be sure to try my easy and tasty vegan Sofrito Salsa recipe today!
1 medium yellow onion, finely chopped
2-3 garlic cloves, finely diced
2 pounds of cherry or roma tomatoes (if using roma, de-seed and dice)
1 teaspoon cumin
2 tablespoon fresh lime juice
heaping handful cilantro leaves, coarsely chopped
Salt and pepper, to taste
Heat a large pan to medium heat and saute onion and garlic until aromatic. You can use a bit of high heat oil or saute in a bit of veggie broth.
Add in the tomatoes and cook down until soft, incorporating well with the onion and garlic.
Add in cumin, lime juice, season with salt and pepper. Mix in well and then add in cilantro.
You may serve warm over veggies, burgers or anything you like or you can chill and serve with chips!
**Flavor enhancing tip: If you have a smoker gun and smoking dome, this salsa is fabulous when it is smoked!