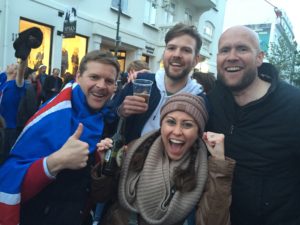 I'm back with more tasty treats and savory eats in Reykjavik! You've seen the adventure, checked out some culinary delights and yes, there is more! Iceland has so much to offer and even with 3 posts, it's just not enough to do it justice. But I'll try!
For a fully cool and out of this world vegan meal, look no further than Kaffi Vinyl. Reykjavik's only fully vegan eatery so far, the vibe is ultimate cool mixed with done right food. A cafe, bar and record store, it's quaint but packs a punch. I loved their gibson sandwich so much that I ordered a second one for the road!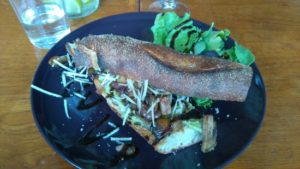 Brunch is a hit in iceland and Hannersarholt is taking it by storm. Offering traditional as well as vegan brunch, you can happily done with all of your travel buddies and enjoy a leisurely scrumptious meal. Want a sneak peek? I indulged in a wonderfully delicious dish of stir fried tofu with mushrooms, onions and peppers, veiko (eggplant bacon), beetroot hummus with walnuts, baked root vegetables, bláberjaklattar with syrup, fresh fruit smoothie and vegan cheese with red onion jam. Hungry yet?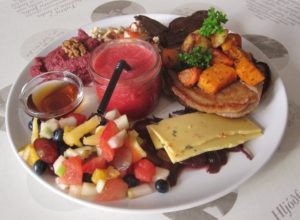 Located on what I've coined as "Vegan Street" in downtown Reykjavik, you'll find Gardurinn. A serene eatery featuring an all vegetarian menu, mainly vegan, with a meal card that changes daily. Fresh, local ingredients, each dish made from scratch daily, including baked goods, dining at Gardurinn just makes you feel good!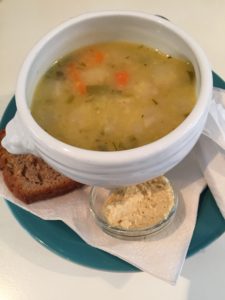 The farm to table movement is huge in Iceland and rightfully so as growing produce in greenhouses to shield it from the bitter cold, creates the most delicious tasting fruit and veggies on earth. Bergson Mathis celebrates this with their seasonal menu featuring local produce and food. Healthy and tasty food is number one here and they love accomodating vegans and gluten free diners. They even pour organic wines!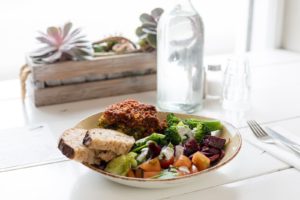 Well, for now, that's my scoop on Reykjavik but I'll be back with more someday soon!!