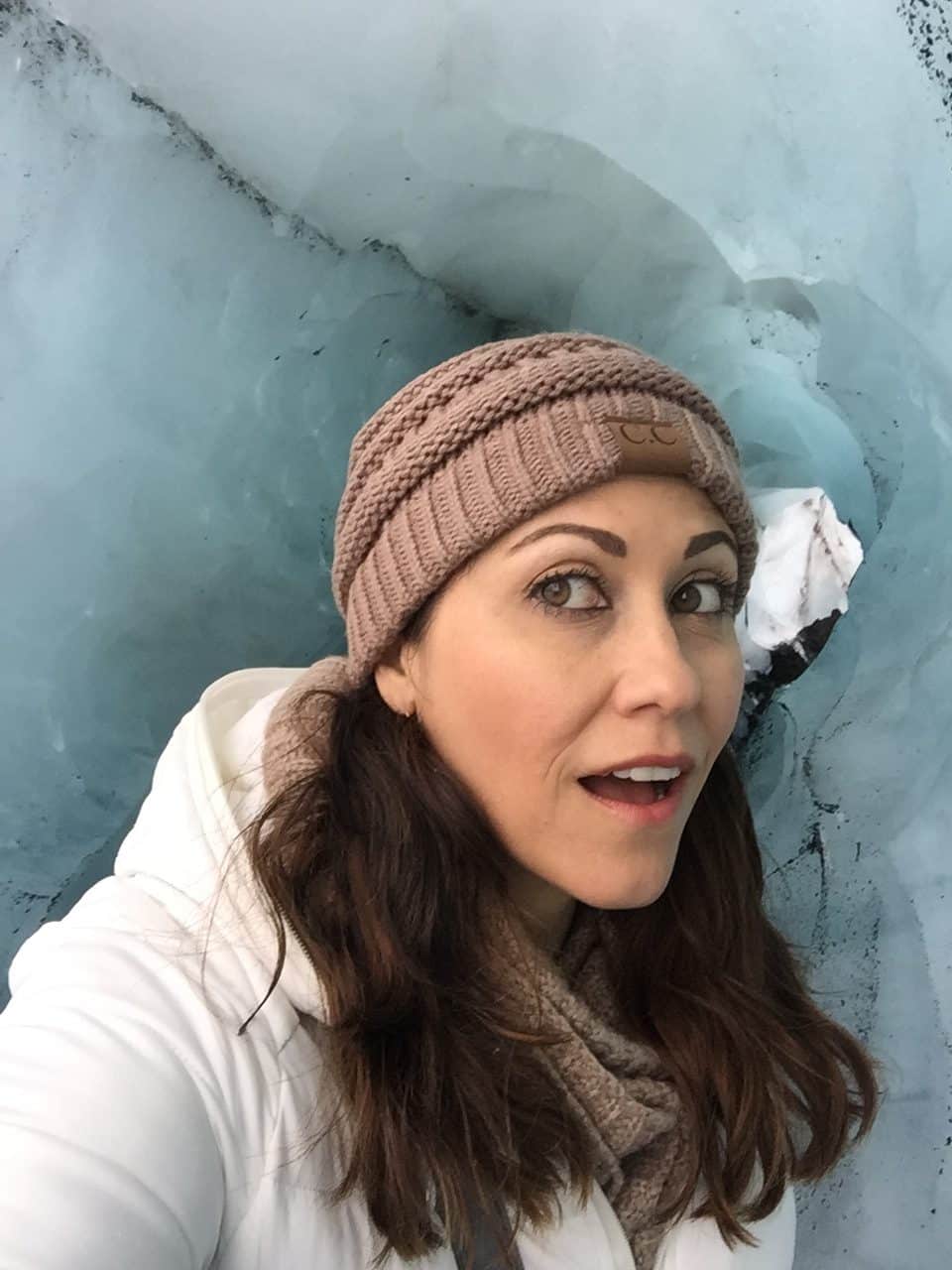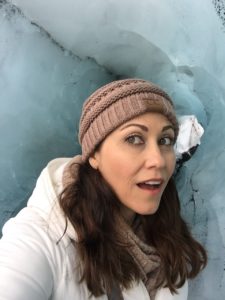 One of the top places on my bucket list, and for many people, was Iceland. So when I finally had the opportunity to visit, I was beside myself with excitement! The toss up was to go during northern lights season (winter) or midnight sun (summer). Knowing I would be going on an Arctic (northern lights) and Antarctic adventure in the near future, I opted for midnight sun. Iceland is stunning no matter when you visit but I was glad to be able to see it and all its magical sights in hours of daylight!
Iceland is a country that feels almost alien. It is no wonder why so many films and shows choose Iceland for it's varied and beautiful landscape. It's almost like an arctic Hawaiian island with a mix of mars or the moon! The country is gorgeous, the towns are modern and the people are lovely. While I don't yearn to go back to too many places, Iceland is one I'd happily run back to if given the chance.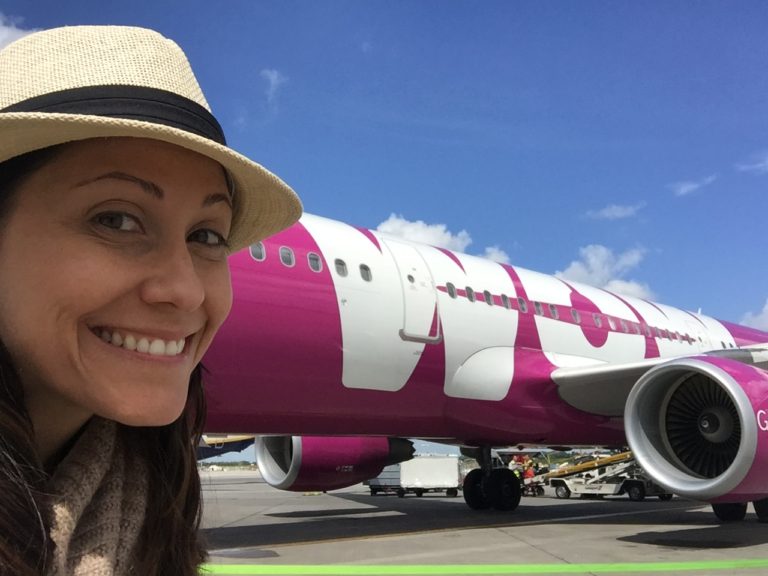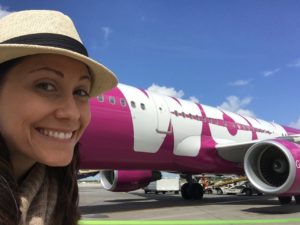 Ok, so how do you get there? Wow Airlines, of course! Offering nonstop flights to Reykjavik from major cities in the US, Wow is not only time-saving, it's money saving too! Cool planes, chic staff and great prices get you to the icy island in style!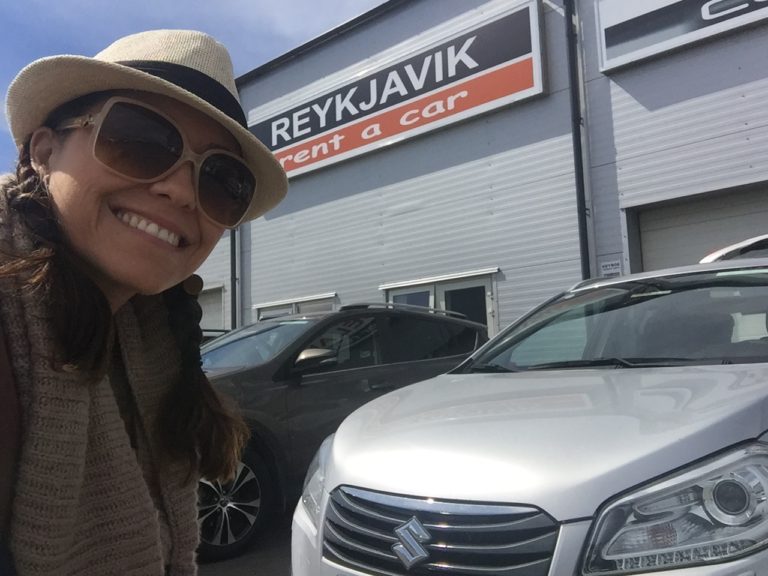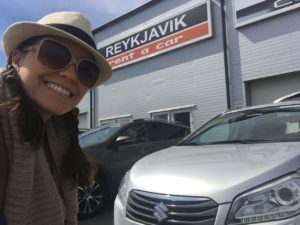 Now, the best way to see Iceland is by car. Rental car. And Reykjavik Rent A Car is THE best choice. With a convenient office at Keflavik Airport, start and end your Icelandic adventure easily. Get around on your own, start and stop for photos every few minutes without being at the mercy of a bus tour group or schedules. Especially in the summer, you can be out at 2am with plenty of light for a photo shoot. What tour group would put up with that?
What to see?
Well, from Reykjavik, everything is at your fingertips! A cool town filled with great restaurants and bars, gorgeous natural wonders, spas and adventure. So it's really up to you!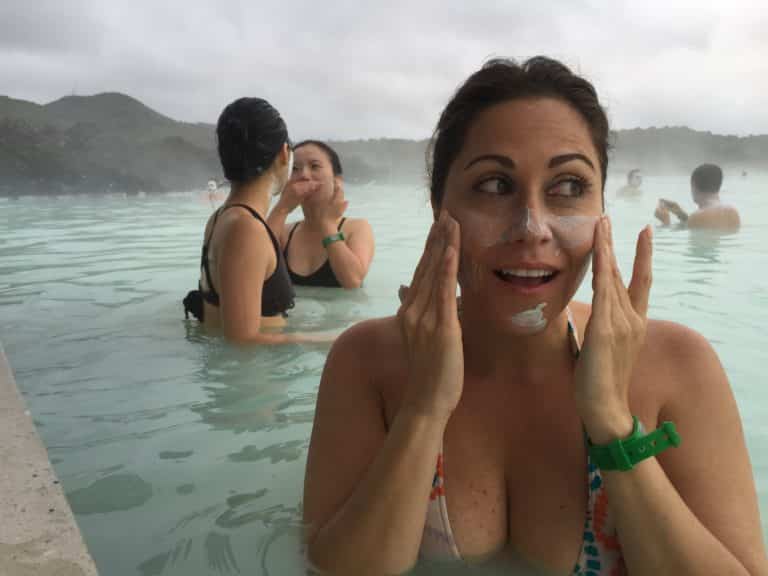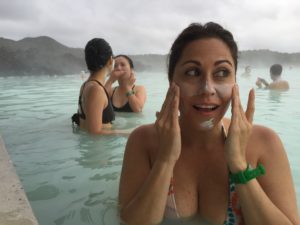 One of the most famous attractions in Iceland is the Blue Lagoon. One of the most unique spa experiences in the world. While there are geothermal pools all over Iceland, the Blue Lagoon is unique due to the silica deposits in the area. The water is an inviting, warm, milky blue, mesmerizing guests no matter the temperature outside.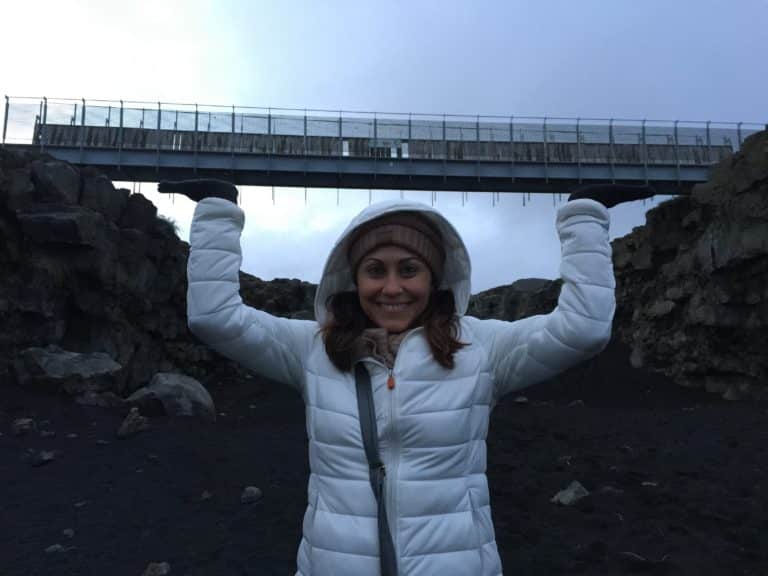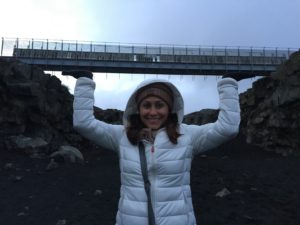 Blue Lagoon can be enjoyed on its own but for a bit more you can upgrade your experiences from natural face masks and cocktails to massages and 5 star meals. You can spend all day at this winter blue wonder, and you should! PS – not too far from the Blue Lagoon, check out the bridge between continents that unites 2 tectonic plates and touch both the North American and Eurasian Plates simultaneously!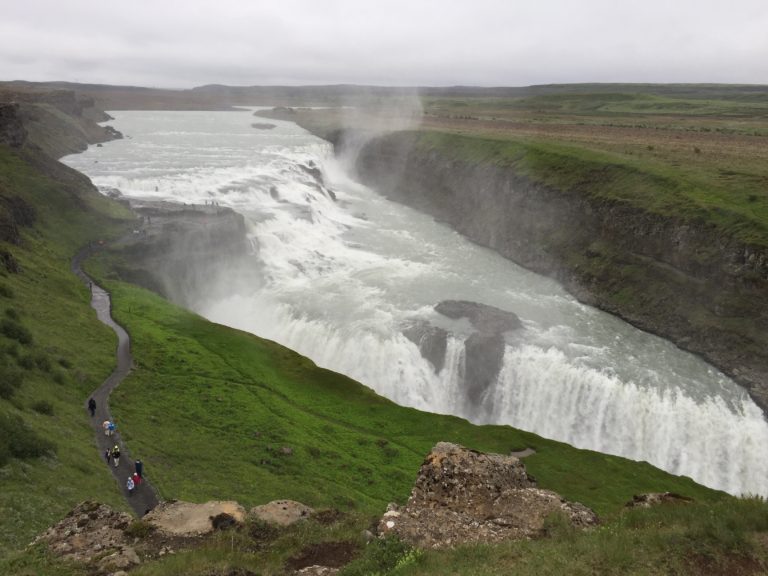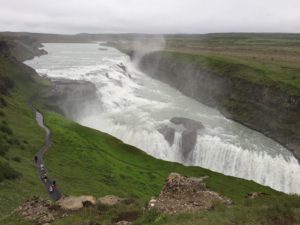 Driving around Iceland, there is so much to see. You'll see breathtaking waterfalls, captivatingly odd terrain, mountains, rolling hills and even geysers. And if you want to see all of these great things in about a day, check out the Golden Circle. A short drive from Reykjavik, once you hit the circle you start to see incredible things. And it's important to make time to stop every few miles as photo ops are abundant. From the park entrance and museum where you can spend hours walking the trail on either the North American or Eurasian plate to giant Geysers, geothermal springs to majestic waterfalls, it is one of the coolest day trips you will ever take. Be sure to make some time to take a dip at the Fontana Spa and a yummy coffee at the Geysir shop!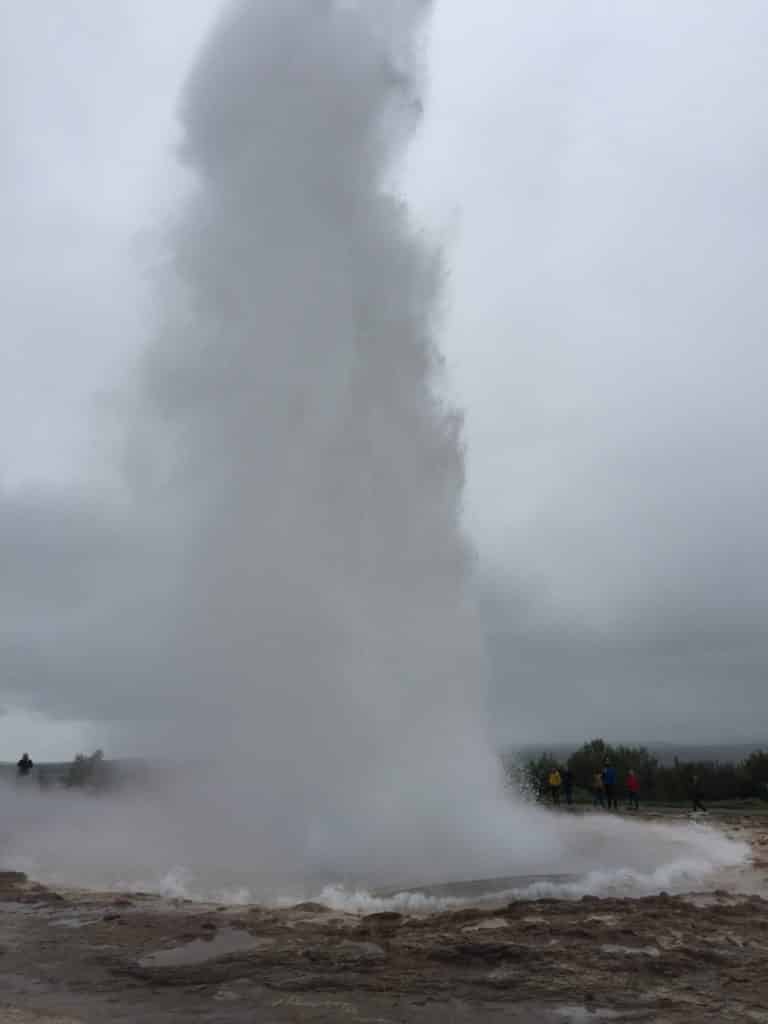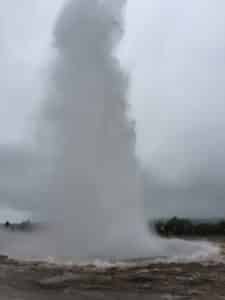 For those with a little more of a taste for adventure, be sure to go on an ice cave tour and glacier climbing. One of the coolest, pun intended, things you could ever do is to strap on a pair of crampons and make your way up a glacier like a superhero. The view from the top, the terrain, the glacial water (yes, you can drink it) is beyond fascinating and worth every second!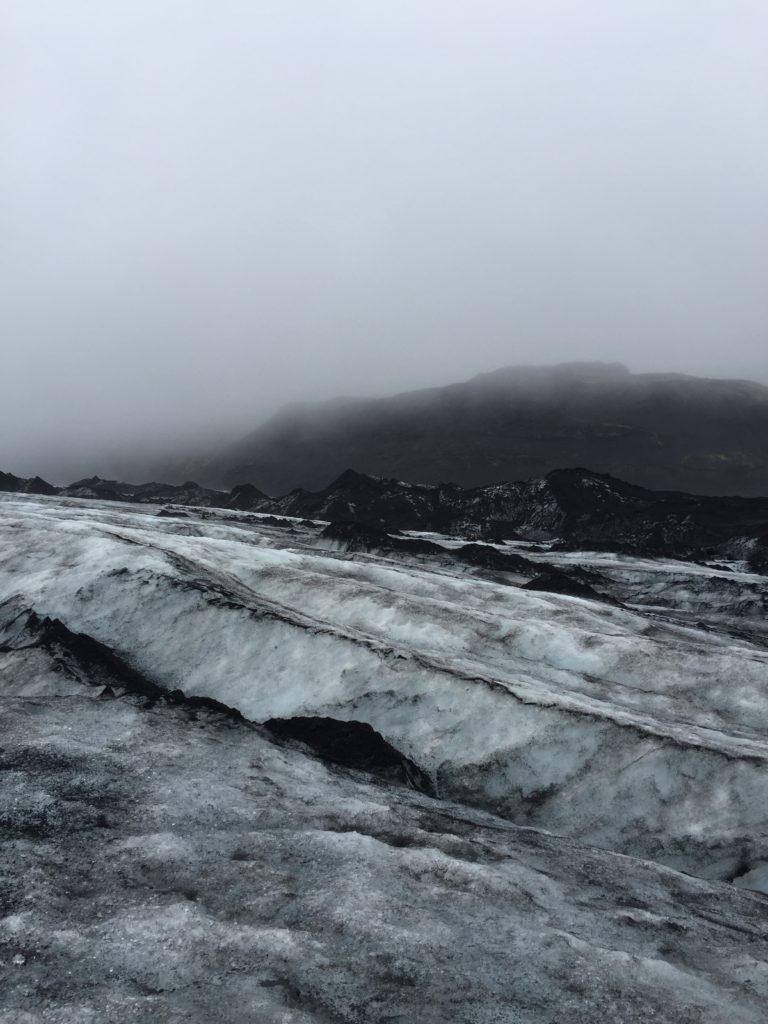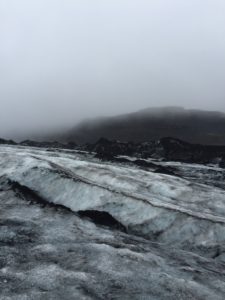 North of Rekjavik, you'll find Snæfellsjökull Glacier National Park. A massive and mysterious mountain, it's beauty can be seen for miles. The park itself is a must see and a short drive away, you can take a tour of Vatnshellir Cave that inspired Journey to the Center of the Earth!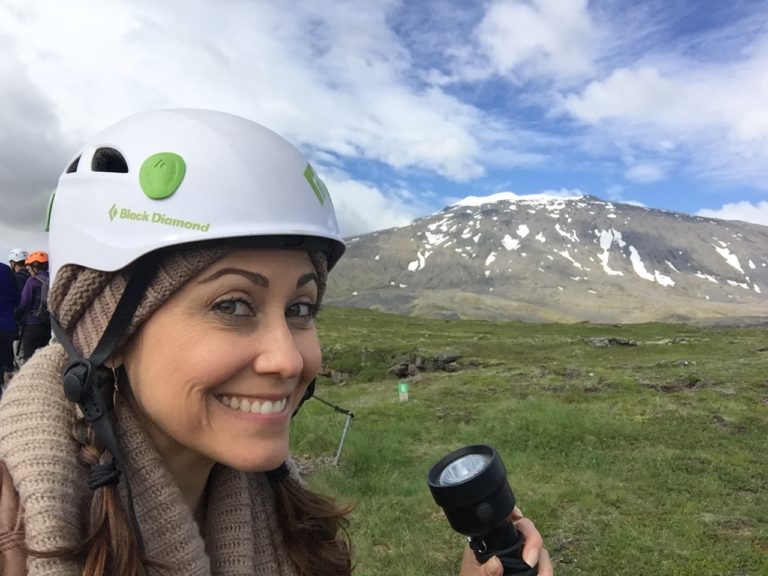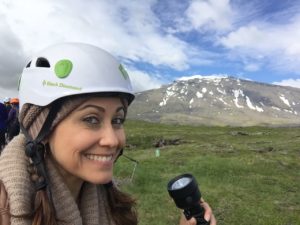 Stay tuned as I have so much more to share with you on my Icelandic Adventure!