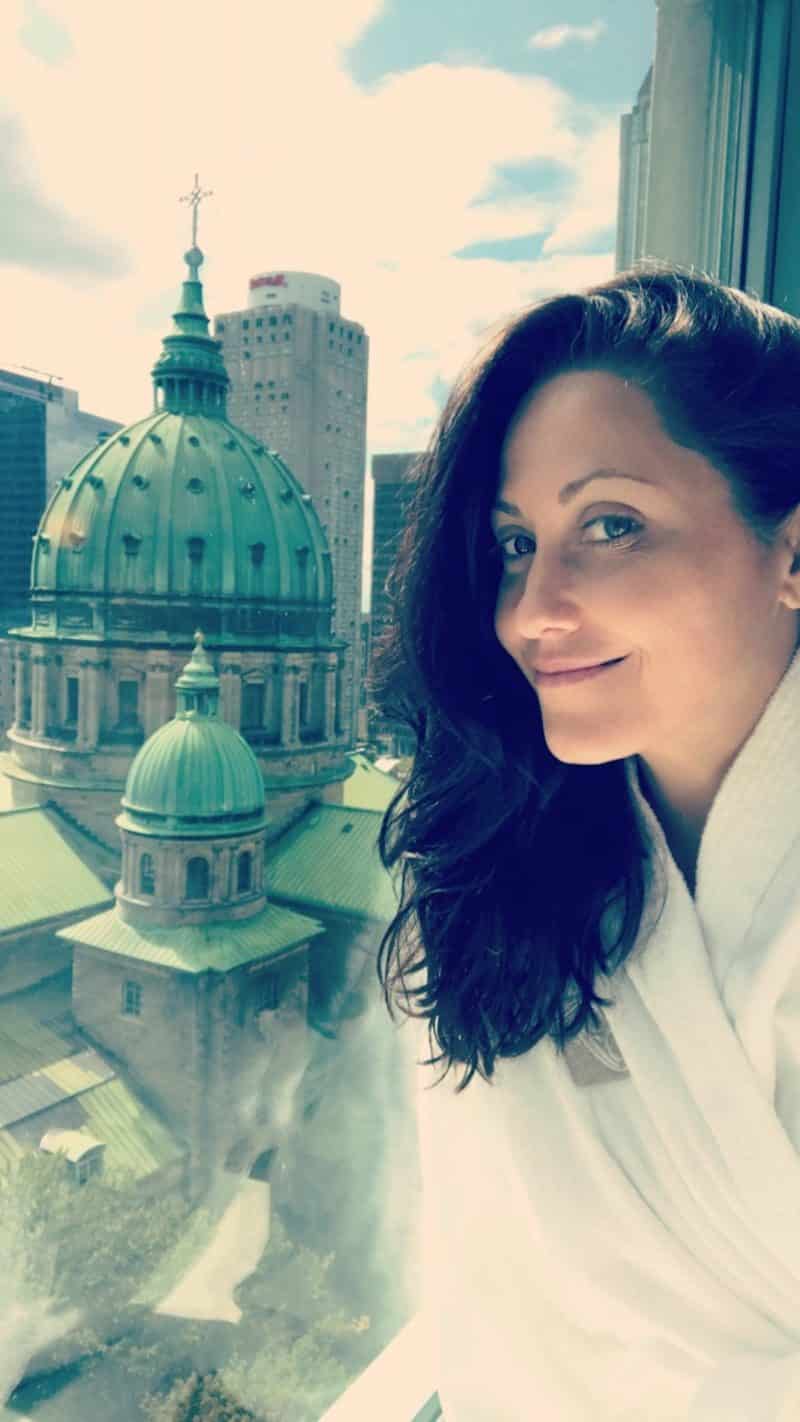 If you missed my first post on Montreal, make sure you go back and check it out as there is so much goodness in this city. But for those have already checked it out or want to read ahead, let's get crackin'!
Where to stay? If you're looking to be in the old city, no place is better than Le Saint Sulpice Hotel. Located just steps away from the famed Notre Dame Basilica and the old port, Saint Sulpice is a 4 Star–4 Diamond luxury hotel in the heart of Old Montreal featuring 108 spacious suites, each with individual cachet and a charming view – of either the Old Montreal cobblestone streets or the hotel gardens.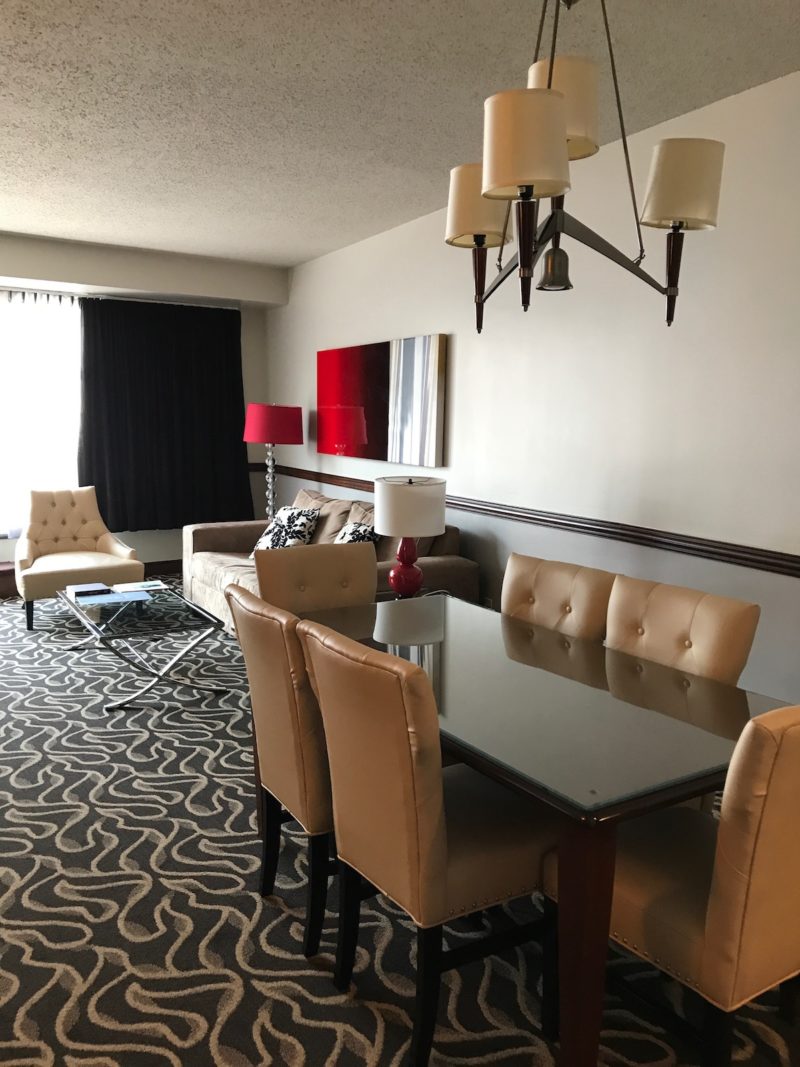 Exclusive guest services include an on-site restaurant, room service, in-room massage, free Wi-Fi, turndown service, and valet parking, as well as many other amenities. Luxury in the heart of history!
One of my favorite places in town is Sushi Momo. 100% vegan sushi and japanese food, Momo is as chic as it is innovative. Hands down some of the best vegan sushi I've ever had and an absolute must for any sushi lover! Omnivores welcome as this place is off the chain!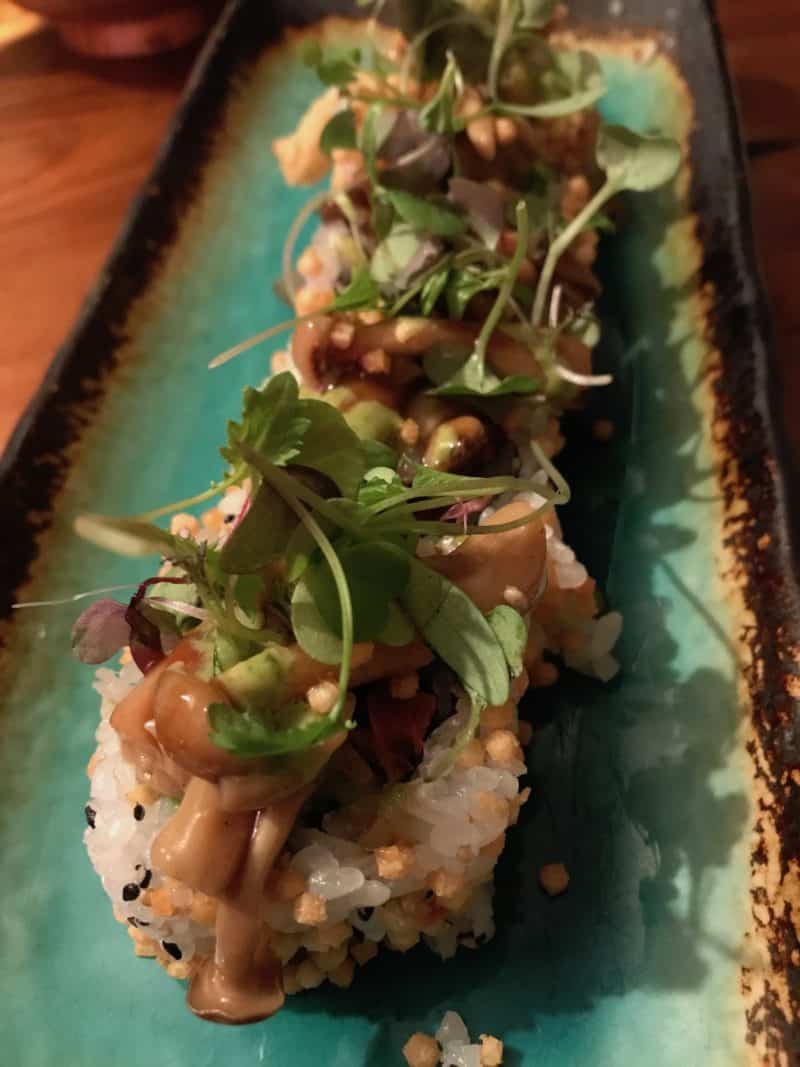 Located just down the street, you'll find ChuChai, and all vegan Thai eatery. Boasting a full menu of Thai faves, unique dishes as well as some killer cocktails, ChuChai is a great place to get your grub on in a romantic setting.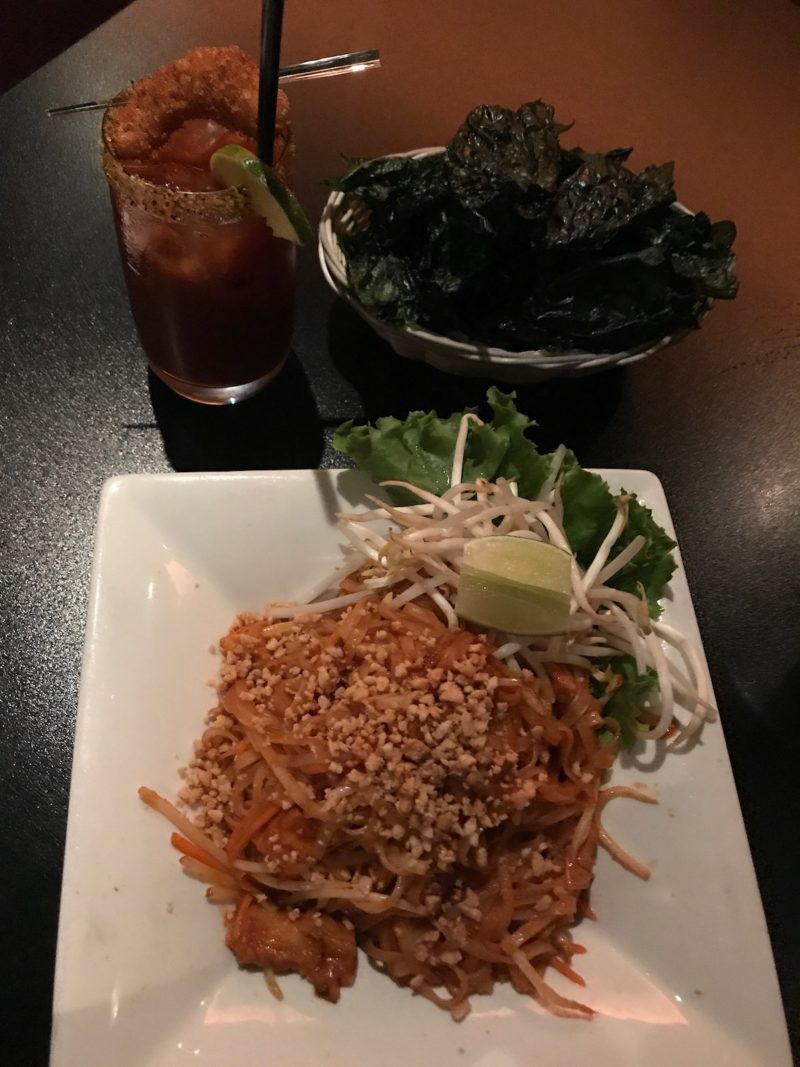 With several locations in Montreal, Lov is one of the hippest vegan restaurants in town. The very instagrammable decor is just as delightful as their dishes, which are more than just a pretty face. The food is downright delectable no matter if you dine  at brunch, lunch or dinner. Perfect for couples, large groups or even grabbing a bite or drink on your own, Lov is all ambiance and flavor!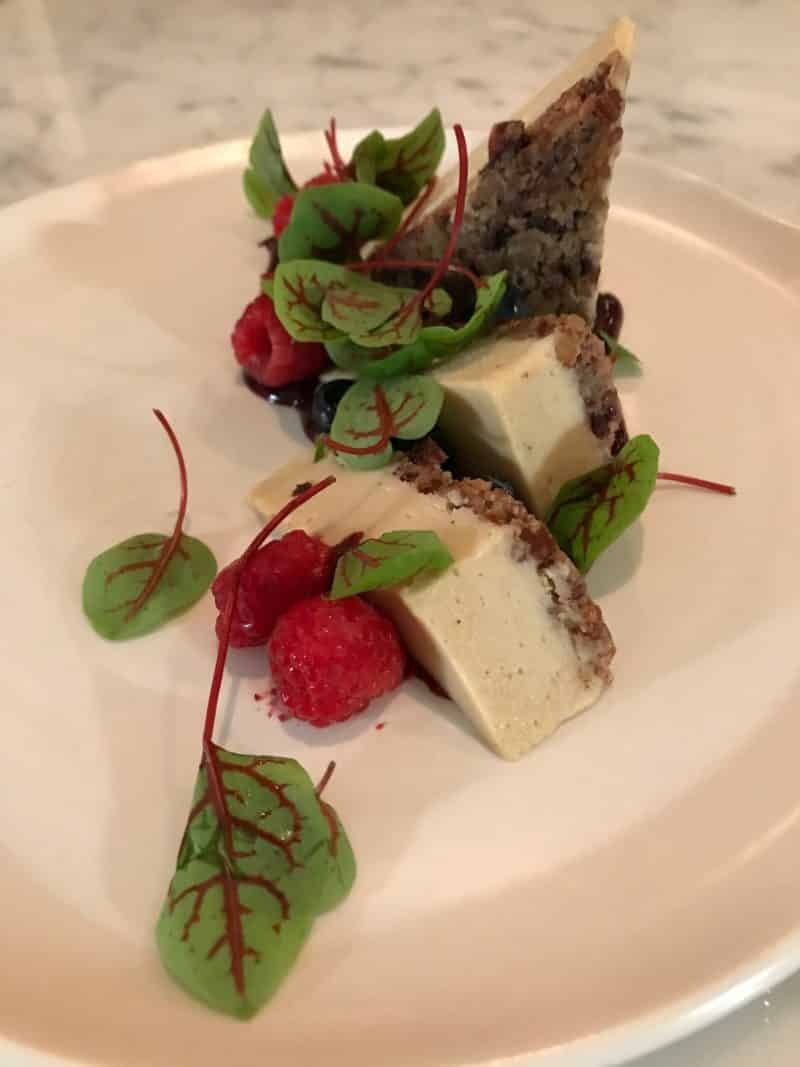 One of the coolest concept restaurants in town is Robin Des Bois. Meaning Robin Hood if French, RDB gives all profits to charity and the staff is all volunteer. Not only that, the food is absolutely scrumptious and if you have a little bit of steam to blow off, head over to their rage room and sling a few plates at wall and let it all out! So much fun and compassion all in one place!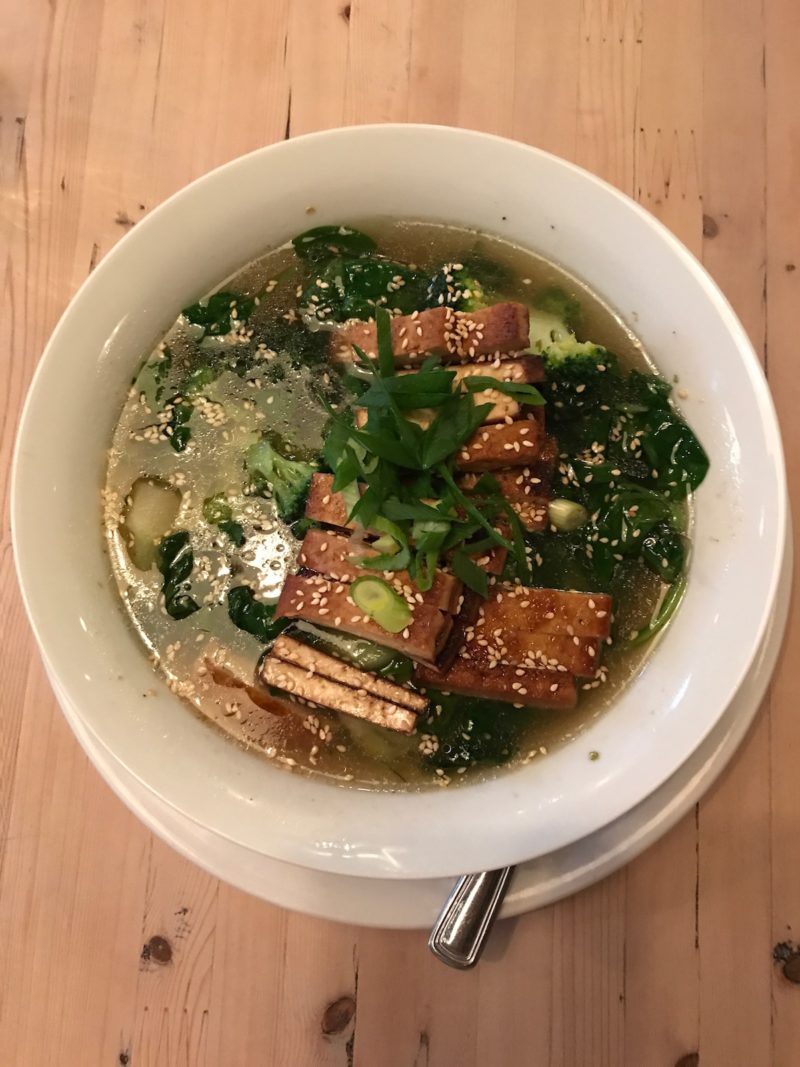 You can't explore a city fully without stopping by a bakery so stumbling upon Sophie Sucree was a lovely surprise. A fully vegan bakery that also offers gluten free goodies, stop in for a coffee and cupcake and leave with a box full of treats from hand pies to cheesecakes, scones to brownies, and more!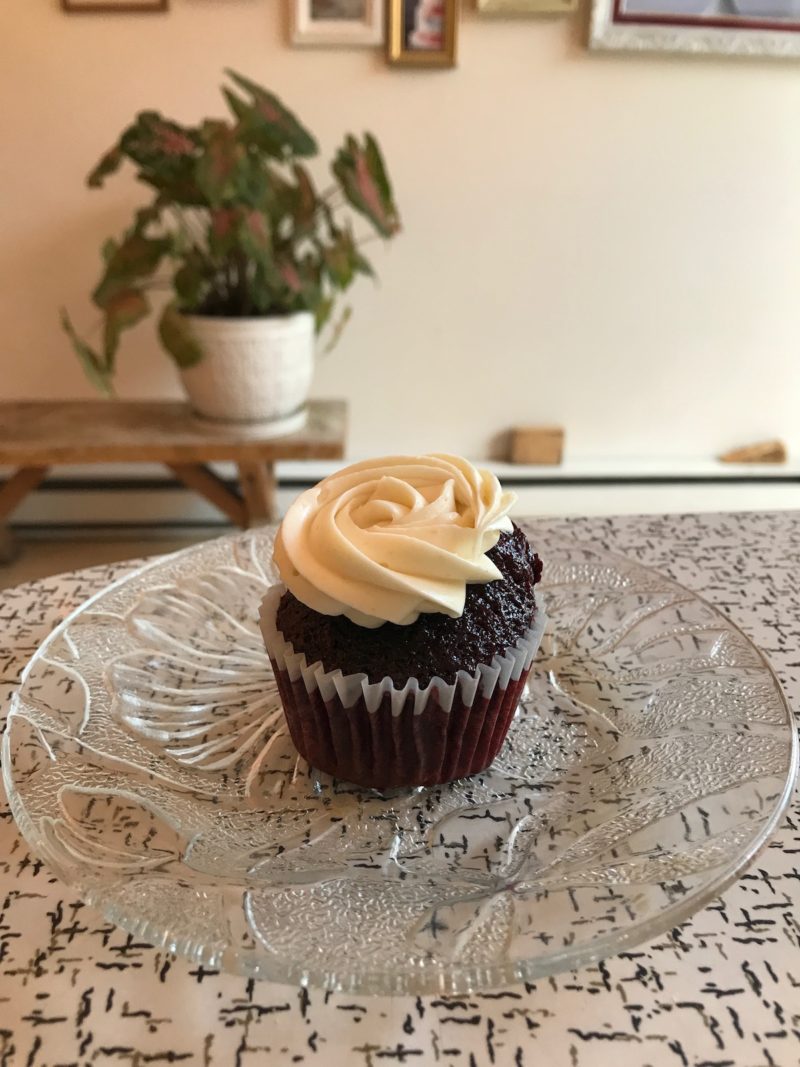 Another great veggie chain option when bouncing around town is Copper Branch. Another great fully plant based franchise around Montreal, Copper Branch serves tasty vegan meals from breakfast (served all day!) to dinner. Whatever your flavor be it burger to salad, bowl to smoothie, Copper Branch has you covered!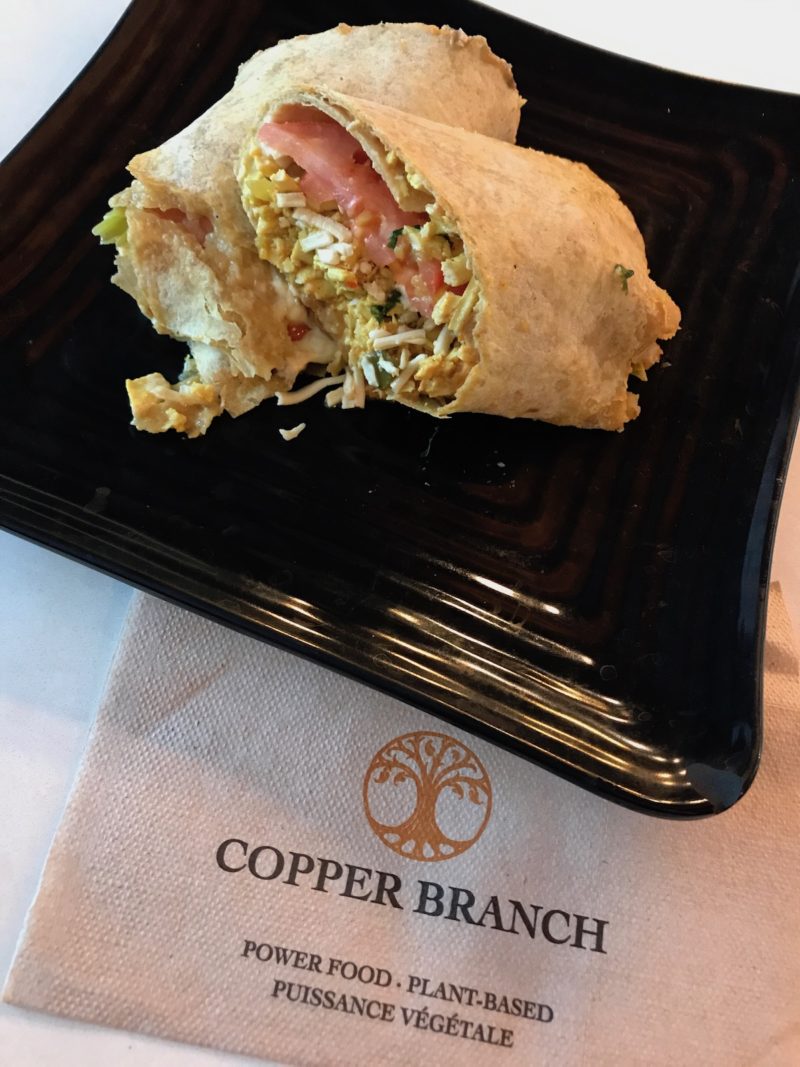 If you have a hankering for something international, look no further than Lola Rosa. A vegetarian chain with a global twist, their 4 locations offer a wide variety of delicious dishes. From samosas to tacos, burgers to lasagna, there is something for everyone and everyone will love it!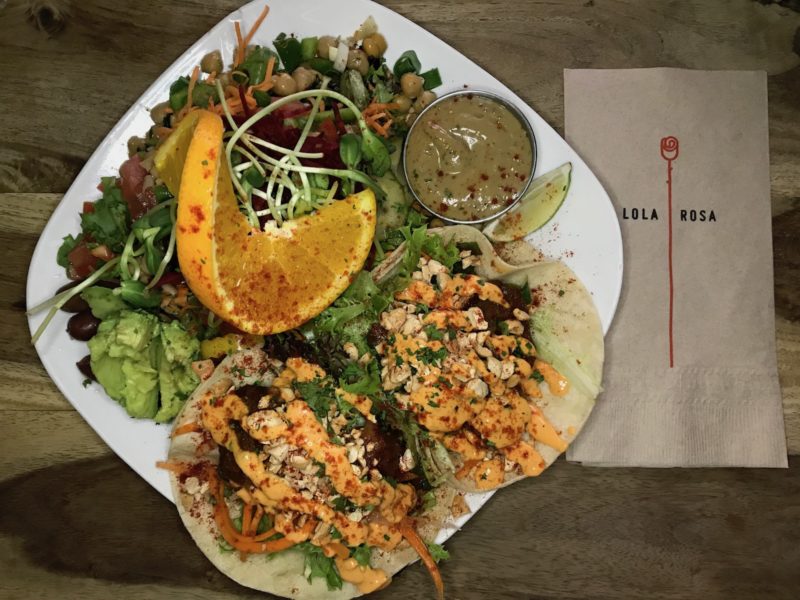 For a fun night out, head down to Chinatown and check out the tiki speakeasy Le Mal Necessaire. South Pacific flair with delicious handcrafted cocktails, you'll be glad you took the time to find the neon pineapple in the basement!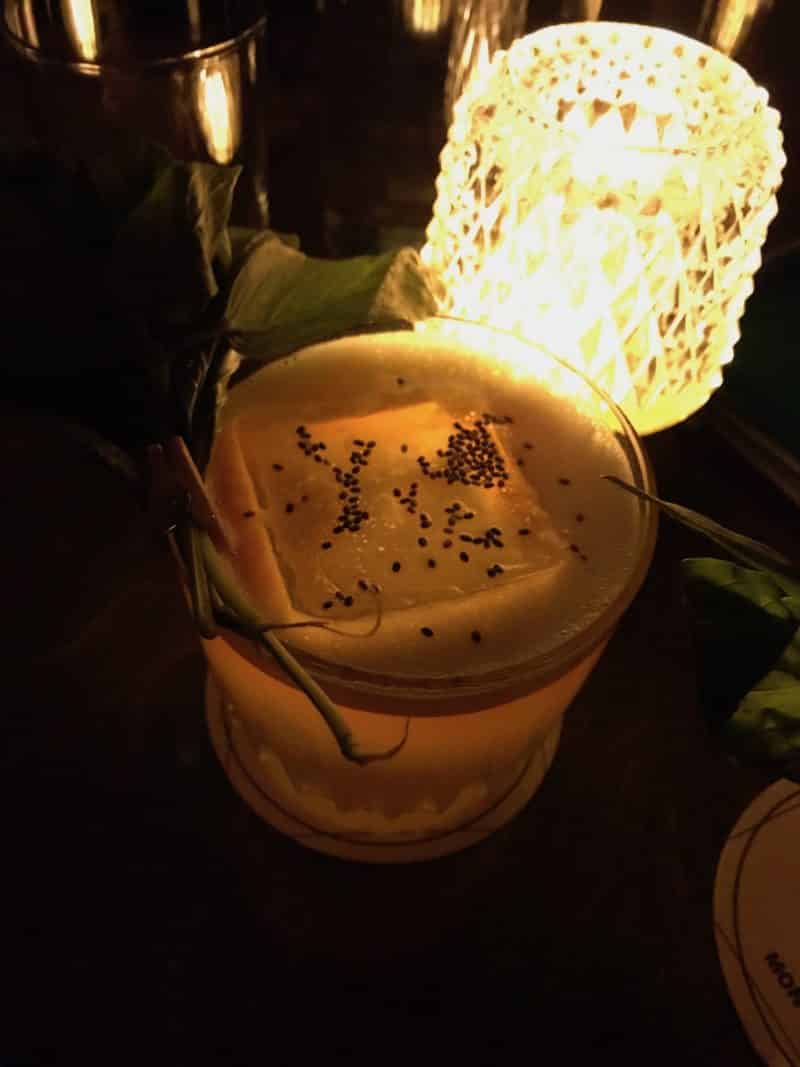 That's not all, stay tuned for more great Montreal eats!
*Very Special thanks to Tourism Montreal for the wonderful experience!