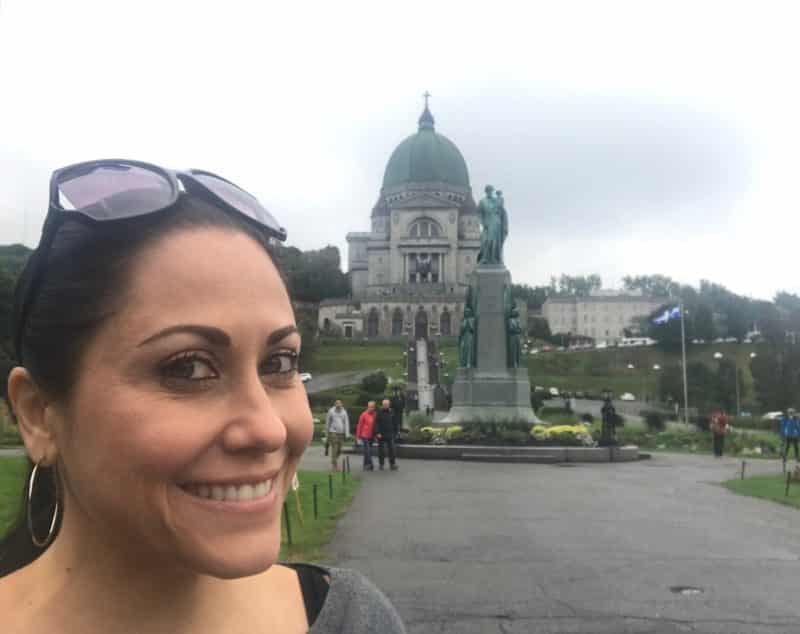 Montreal, Quebec, Canada. Where do I begin!? Montreal has always had a special place in my heart as it is where my paternal grandmother is from but until recently, never had the opportunity to visit. Needless to say, I jumped at the chance to go back to Quebec and finally get to know the city where I had roots I needed to get acquainted with.
Not only did I fall in love with Montreal, it exceeded my expectations. A vibrant city with so much life, culture and sophistication with a little taste of old Europe to boot. A bustling metropolis located on the Saint Lawrence River with lovely suburbs, lush landscape amidst a dense skyline, fabulous dining and nightlife as well as a plethora of fun and unique sights for a wide variety of travelers.
If you're looking for a great, central locale to rest your weary head, check out the fun Hotel Chez Swann. Artsy and cool, this boutique hotel is as hip as it is comfy. Stylish rooms, great dining and wonderful service, the Chez Swann is the perfect place for Montreal travelers.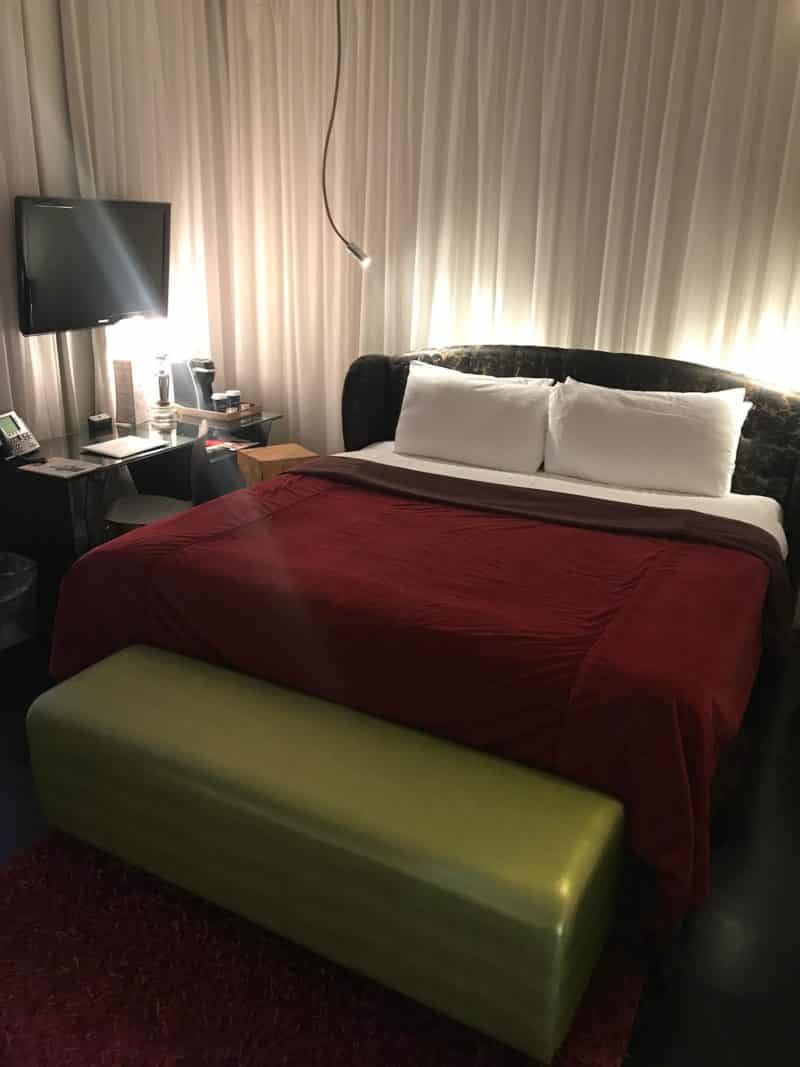 Of course, the view of the city from Mount Royal (Montreal!) is stunning, especially after the hike up (although it is also driveable) however, the view from the sky deck at Au Sommet Place Ville Marie is just as cool. With 360 views of the city down below, the observation deck is also home to fun exhibits that teach visitors about the city and its history as well as a lovely terrace that hosts all sorts of fun entertainment and events, high above the city.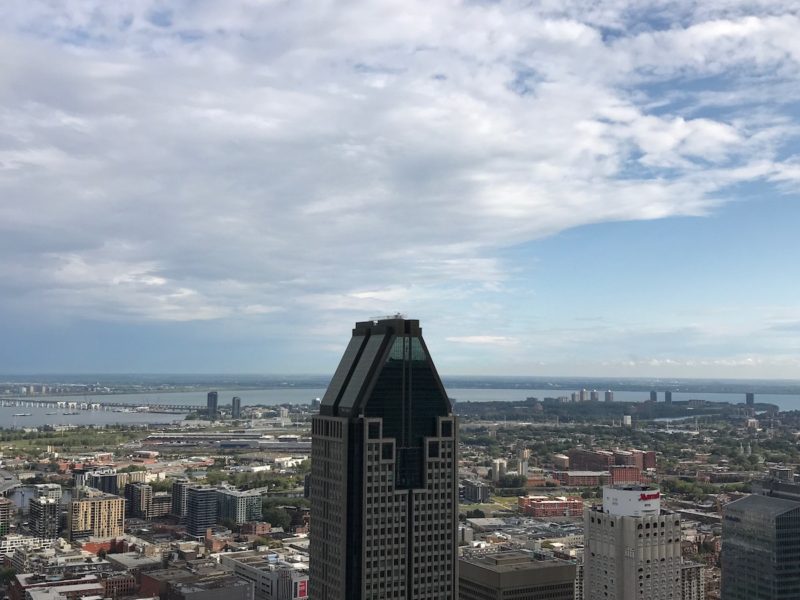 One of the most iconic buildings in Montreal is the Notre Dame Basilica. A gothic church in the heart of the old city, it's beauty is one that needs to be seen from the inside. Taking a tour of the basilica is a terrific experience, but if you can manage to be there for the light show, Aura, omg is it breathtaking! I've not seen anything like it done in a church and it really is a sight to behold.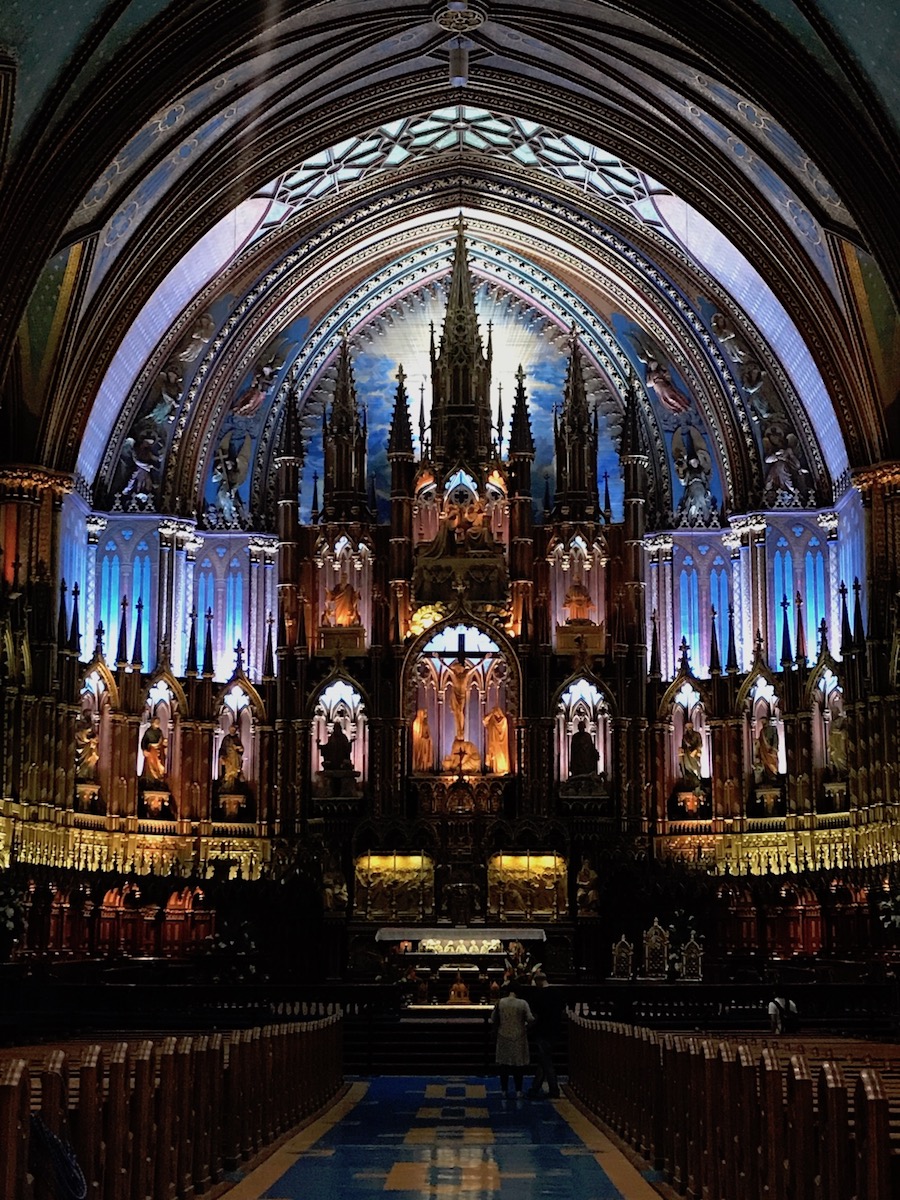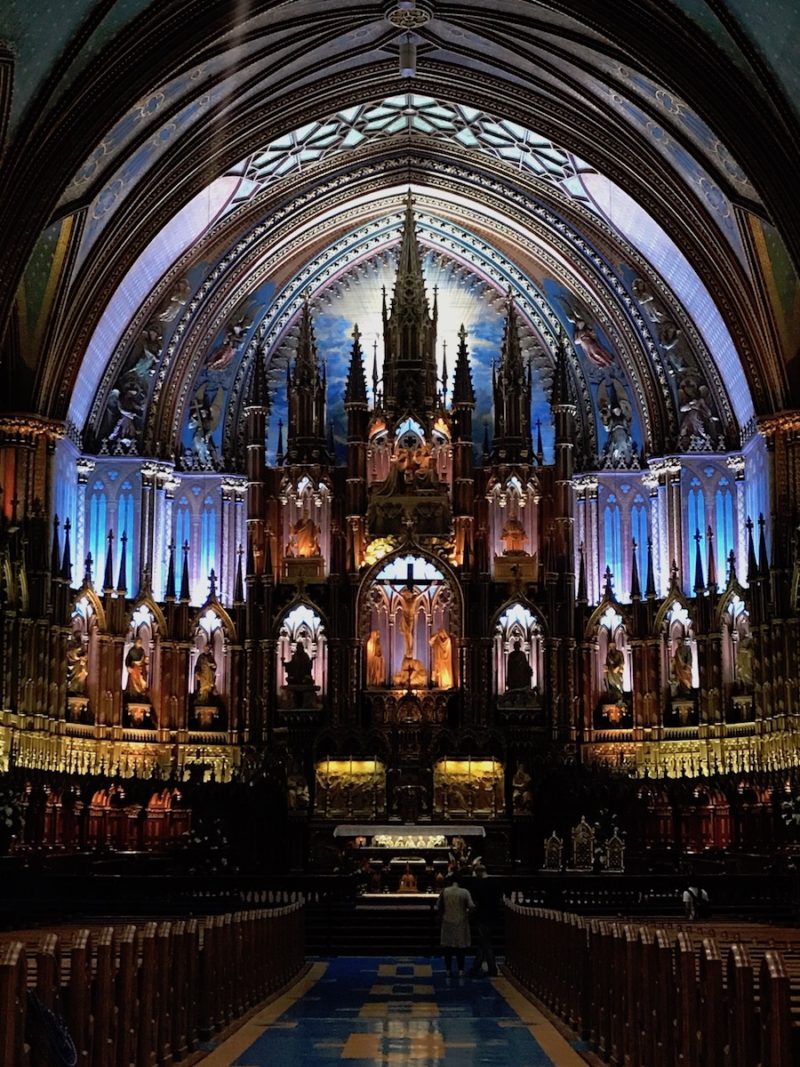 Montreal is made up of many boroughs, many of which were once independent cities, and include neighbourhoods ranging from cobblestoned, French colonial Vieux-Montréal to highly populated skyscrapers. But Old Montréal is probably one of my favorites, especially with the Cité Mémoire. Walking around Vieux Montreal during the day is quite fun what with its old, narrow streets peppered with cafes and shops. However, at night, you can almost feel the energy of those who dwelled there hundreds of years ago. The Cité Mémoire is hands down, one of the most innovative public exhibitions I've ever seen in any city. A fully interactive, self-guided walking tour of the old city where an app guides you to areas that show beautiful projections on the walls, showcasing various aspects of Montreal's history.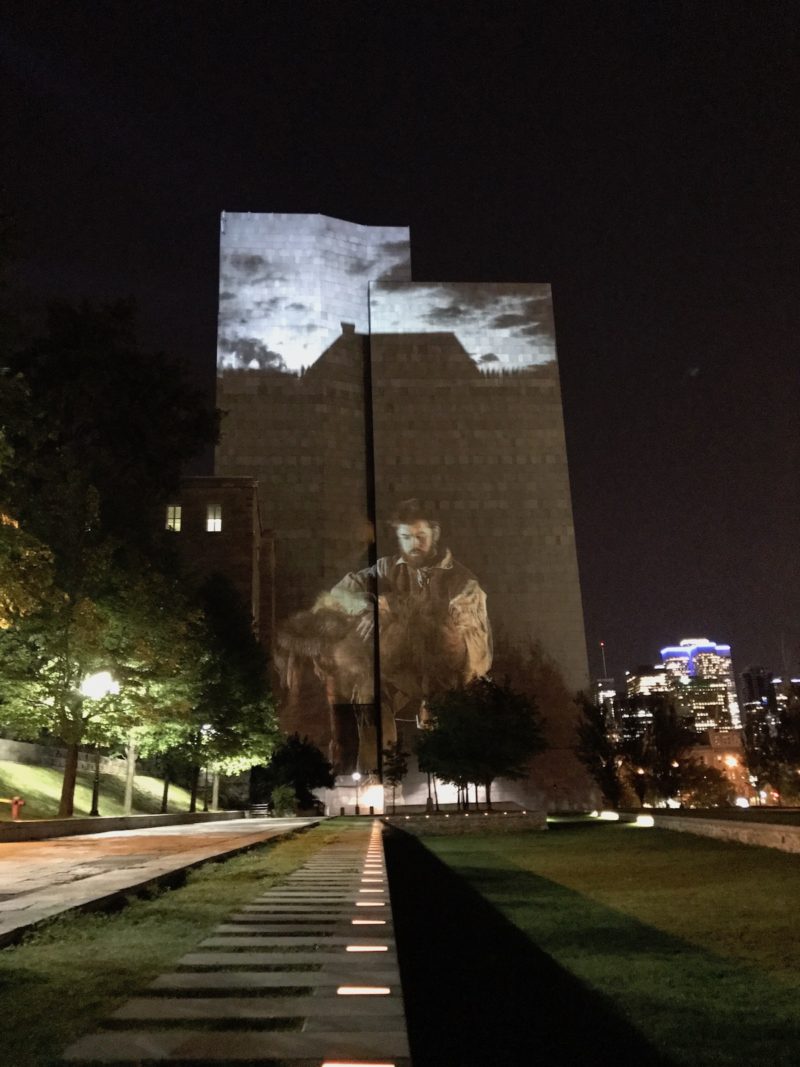 I learned so much about the city, some of the experiences made me chuckle, others cry. I loved it so much that I went back a second night to cover spots I missed and revisit those that moved me the most. An absolute must do for travelers of all ages!
After so much sightseeing, I highly, highly suggest a visit to Bota Bota. A unique and luxurious spa built on a floating barge in the old port of Montreal. Take in the skyline views from hot tubs on the deck of the boat or indulge in a signature massage inside the boat. Have a healthy meal and/or cocktails but at the very least, experiencing their water circuit for a few hours will set you right in no time!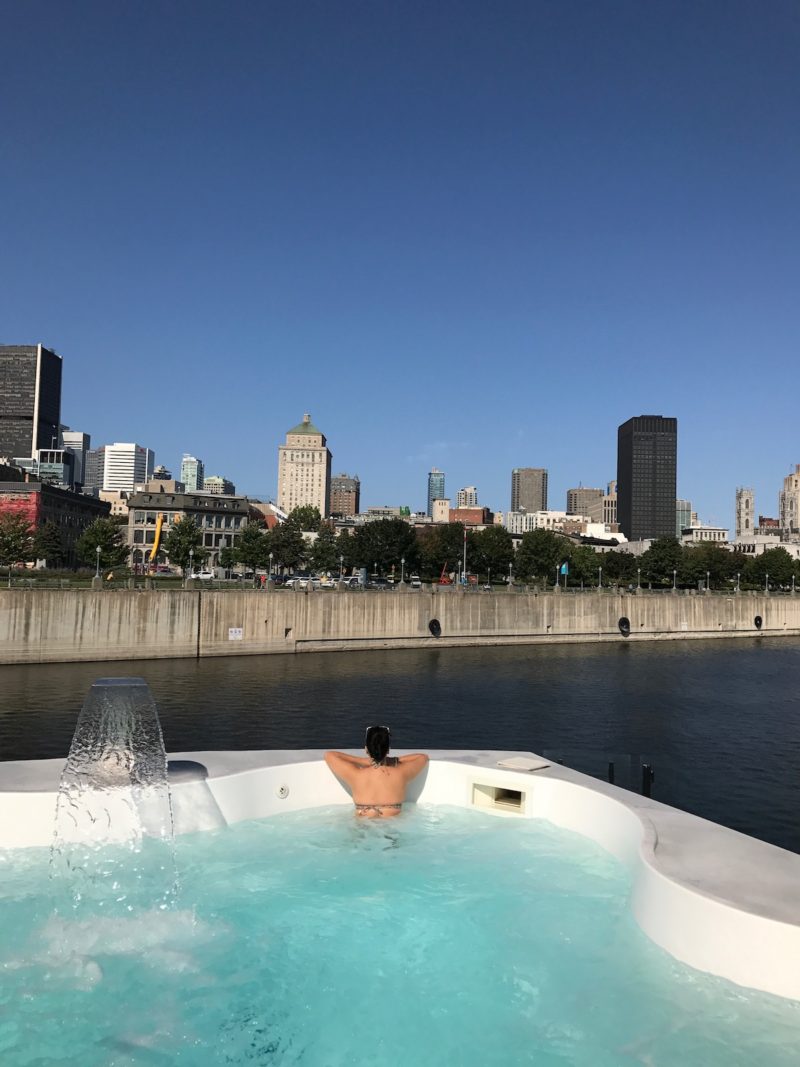 For thrill seekers and lovers of fun, head over to the La Grande Roue and the MTL Zipline. The newest addition to the city skyline, La Grande Roue is a beautiful, state of the art ferris wheel that can even host parties in their glass gondolas! Have a cocktail, sit in luxurious comfort as you go round taking in views of the city.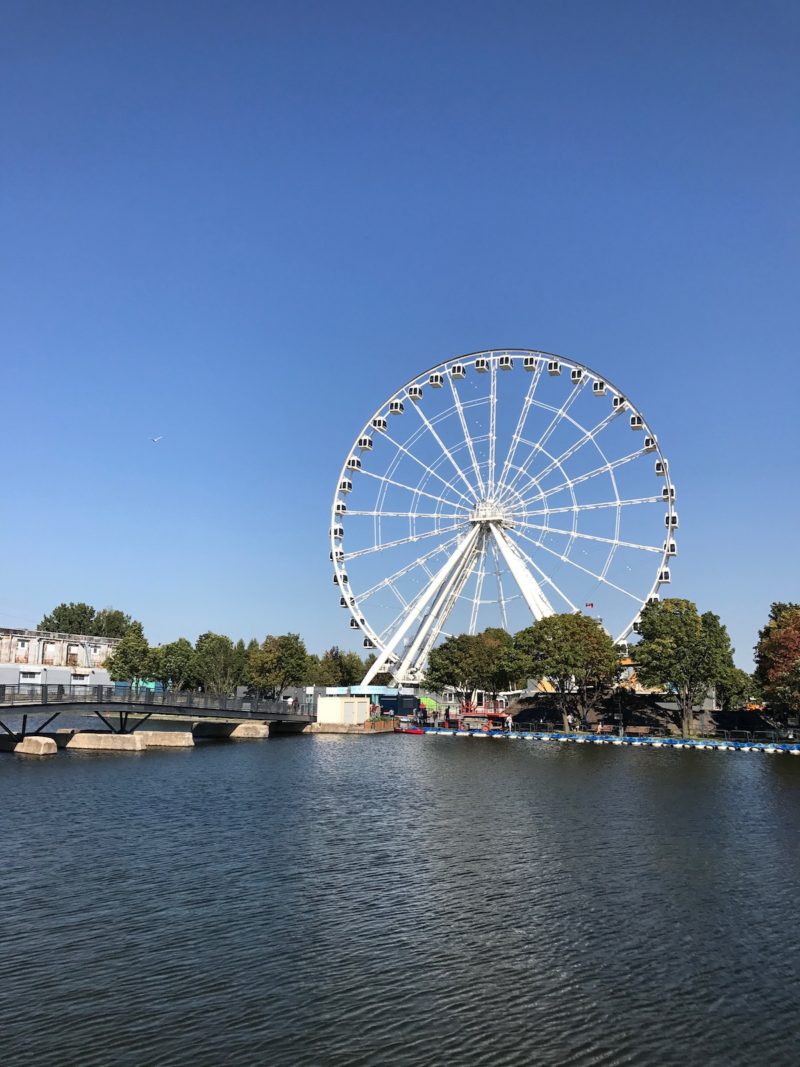 Just a stone's throw from the wheel, you can have a super fun time soaring above the city on the MTL Zipline. All a part of the family and adventure friendly activities you can find at the old port!
Yet again, I was lucky enough to unearth a hidden gem in Montreal. Centre Phi, a modern gallery, if you will, is home to digital art, virtual reality experiences, a music and performance venue space, media production and recording as well as a super rad gift shop. For those into art and tech, this is one place you need to add to your list.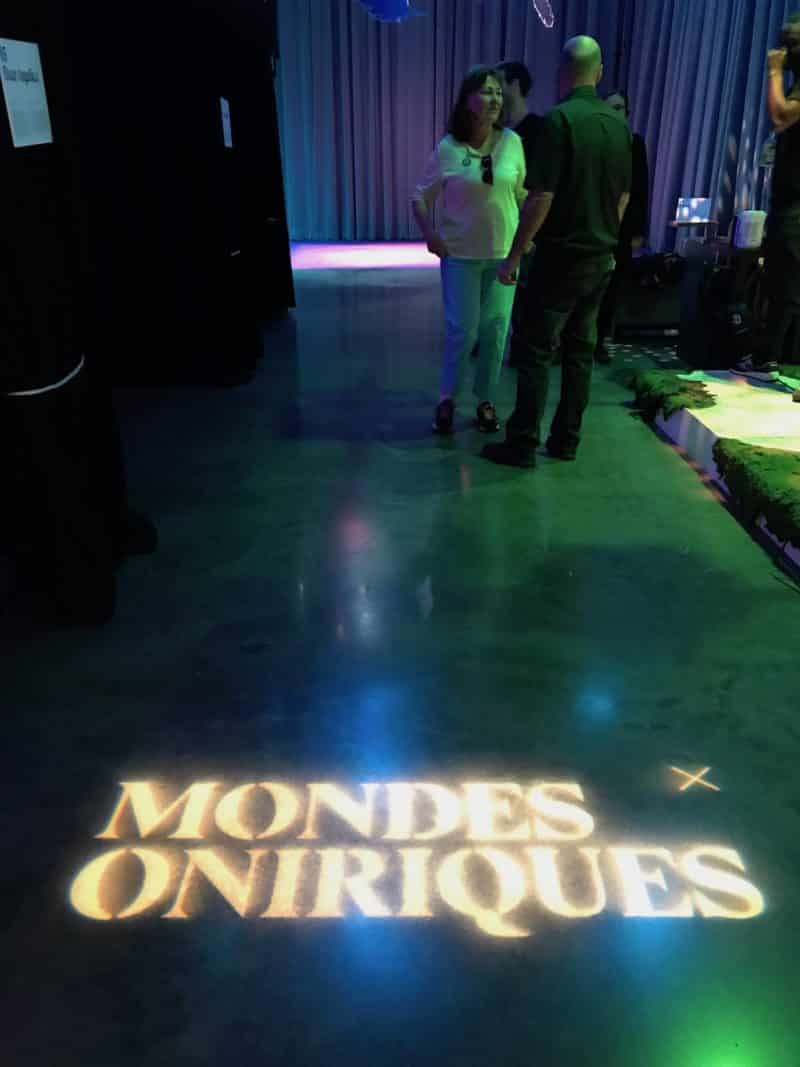 That's not all on Montreal! Next up, all the delicious eats!!
*Very Special thanks to Tourism Montreal for the wonderful experience!