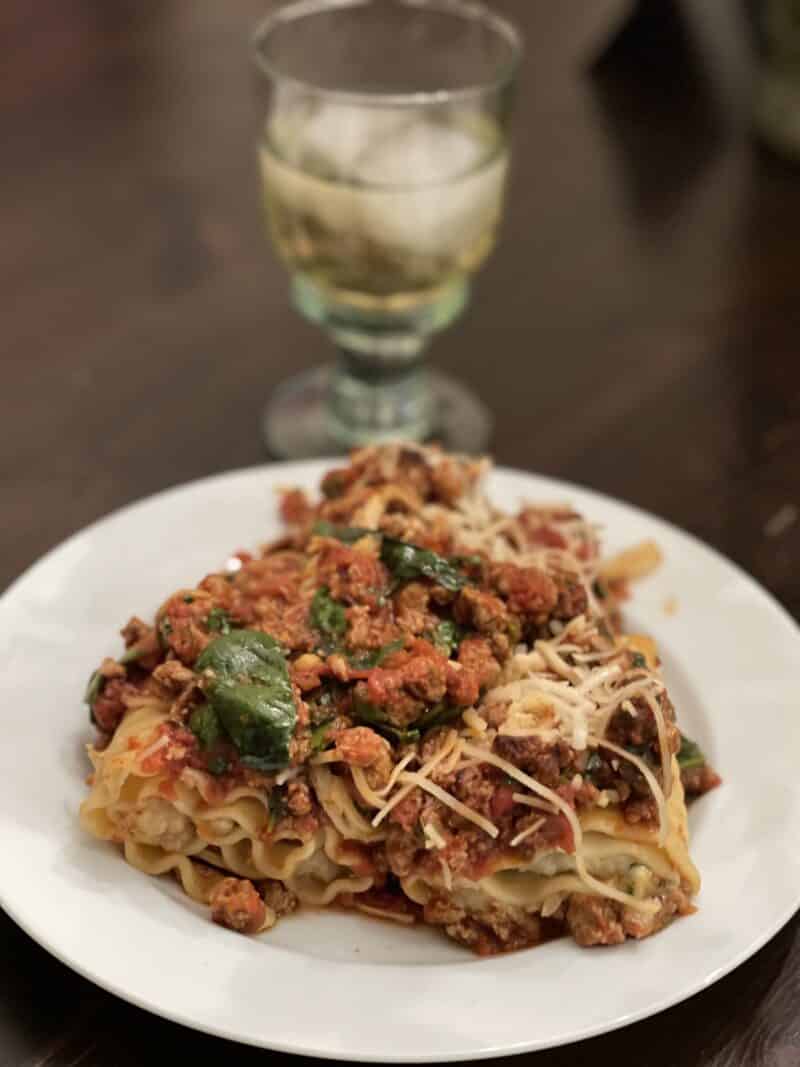 I love Italian food as well as Mexican food so I combined them in the most fun way! My vegan Italian Enchiladas recipe is sure to please!
Cauliflower Ricotta Cheese
1 head of stemmed and riced cauliflower (cut off florets and pulse in food processor until cauliflower resembles rice, careful not to puree)
1 to 1 1/2 cup shredded vegan mozzarella cheese
1 teaspoon dried oregano
1/2 teaspoon dried parsley
1 teaspoon minced garlic
1 heaping teaspoon nutritional yeast
Salt and pepper, to taste
Lasagna rolls
1 box cooked lasagna noodles (gluten free, if desired)
Pasta sauce of choice ( I always add vegan ground beef to make it a hearty  "meat" sauce but that step is optional)
1 cup sautéed mushrooms
1 1/2 cups sautéed spinach
To make the cheese:
Place the "riced" cauliflower into a microwave safe bowl and microwave for 7-8 minutes (do not add water). Add in remaining ingredients until fully incorporated. Season to taste.
To assemble to rolls:
Preheat oven to 350 degrees.
Add a  layer of pasta sauce to bottom of the lasagna baking pan to prevent rolls from sticking, about 1/4 inch thick.
Mix mushrooms and spinach into the ricotta cheese mixture until fully incorporated.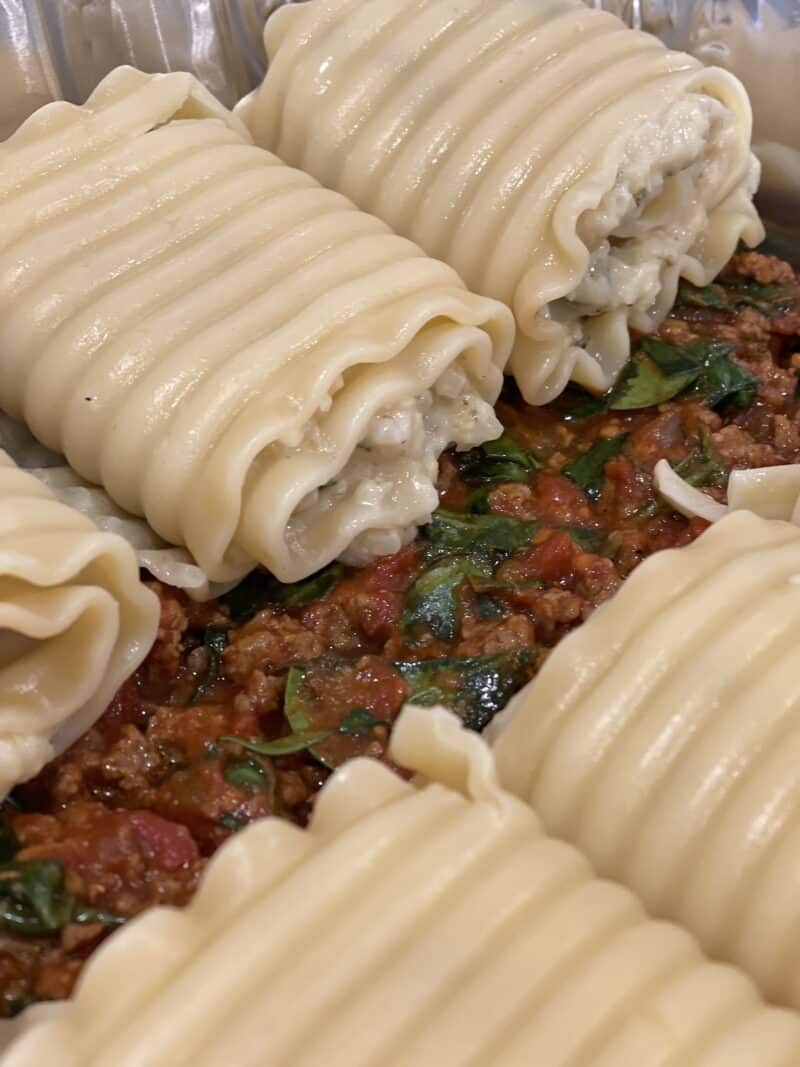 Take a lasagna noodle and spoon a heaping spoonful of the ricotta filling mixture onto it. Spread evenly onto noodle and then roll into a pinwheel type tube. Place the noodle into the pan, seam side down, and repeat until all noodles are in the pan. Once you have made 1 layer of rolls, pour sauce on top so the next layer of noodles doesn't stick. Top all rolls, once done, with more pasta sauce and shredded cheese, if desired.
Bake for 20 minutes or if cheese added, until cheese is golden and bubbling. Serve 2-4 rolls at a time with extra sauce, top with vegan parmesan and enjoy!