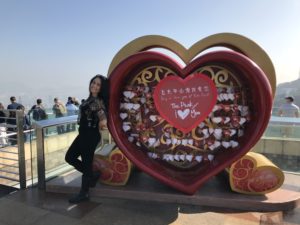 Hopefully you had a chance to check out my top things to see and do in Hong Kong post because now, I'm going to show you where to stay and eat! Hong Kong is a metropolis full of luxurious hotels and international cuisine so I'll be breaking this up into a few posts and even then, I won't have even scratched the surface! I'll get you started on a great place to stay plus recommend a bunch of vegan restaurants in Hong Kong!
Located in Wanchai, The Fleming Hotel is one of the coolest concept hotels I've stayed in. Inspired by the iconic Star Ferry used to cross Victoria Harbour, this chic boutique hotel has been thoughtfully designed for maximum comfort and charm, in a timeless classic style. Every detail from the "Do not Disturb" marker cleverly made to look like a ship dial to the pens on the desks emulating the style of metal pipes on the boats, no stone is left unturned at The Fleming.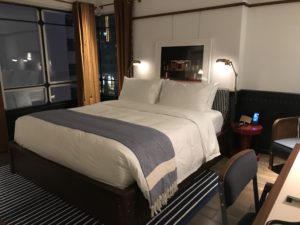 The accommodations are classic yet cool, the location is central and the service is second to none. The onsite restaurant, bar and cafe, Osteria Marzia, serves a lovely breakfast featuring fresh juices, handcrafted coffees and small dishes such as the ubiquitous Avocado toast, among other made-in-house pastries. The perfect start to a full day of sightseeing!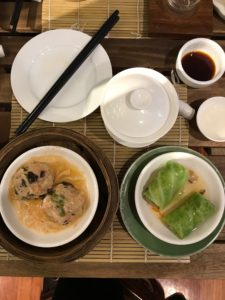 You can't leave Hong Kong without having proper dim sum and the Lock Cha Tea House is THE place. And guess what? It's vegetarian too! Located in Hong Kong Park, this traditional tea house serves up veggie dim sum and tea to locals as well as travelers. So many tasty options, it's so hard to choose so go ahead and have it all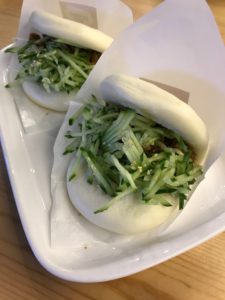 Now, I'm always stoked to find a fully vegan eatery but a vegan eatery that is not only promoting veggie food across the nation but also sustainability, THAT is awesome. And it's exactly what Green Common does! Started as a movement to promote healthier, greener options in HK restaurants, Green Common finally opened their own locations across town. Boasting a terrific vegan market with outstanding vegan menu that combines eastern and western dishes as well as celebrating all sorts of Asian food, Green Common is great for an eat in or take out experience. I ate so much that there wasn't a lens big enough to capture all of the tasty dishes they brought me!
On a terrific walking tour of Sham Shui Po, I was brought to Kung Woo Beancurd Factory. A Michelin Guide recommended local restaurant famous for its tofu pudding! Also located on the walking tour, I checked out this great coffee house, Common Room & Co, that is also an art gallery and learning space for those who want to create all sorts of art from prints to 3D laser cut wood items!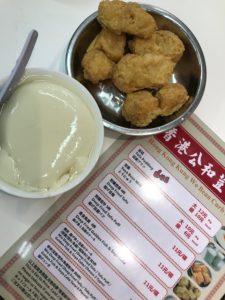 Ok, so I've traveled the world and have had some incredible food but two places stole my heart in Hong Kong and Grassroots Pantry was one of those. Located in the hip Old Town Central district, this hip restaurant is owned and operated by a super hip vegan chef who serves up a wonderfully innovative menu. Every dish is beautiful, artful and bursting with flavor. I could eat 3 meals a day there and never get bored!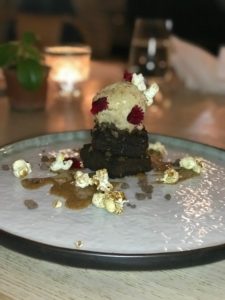 If you're in need of some groceries during an extended stay, check out Just Green Market. A great chain of healthy living products, groceries and produce conveniently located in various neighborhoods across the city.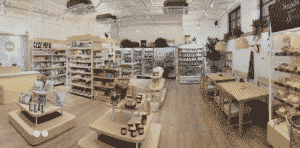 Are you a Harry Potter fan? I sure am so visiting the 9 3/4 Cafe was high on my list. Hong Kong has a wide variety of themed cafes, some elaborate, some odd but honestly, something for everyone. Sip on a coconut milk latte and have a snack in this magical little cafe located in the hip Monk Kok district.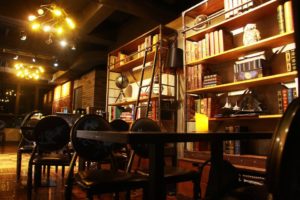 I can't leave a city without checking out the nightlife and Hong Kong has its fair share. With so many party neighborhoods, it's hard to choose but you won't' have any problems finding a place to go Lan Kwai Fong.  Iron Fairies is one of those "must visit" places what with its tasty, handcrafted cocktails served up in a fantastic boiler room with pixie dust vials hanging from the ceiling and handmade iron fairies in piles on every table. It's Fairy Cool!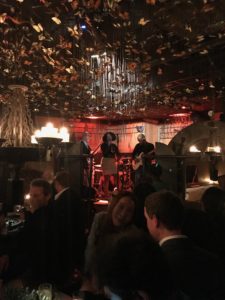 Did I leave you wanting more? Good because there is more! Stay tuned!
*Very special thanks to Discover Hong Kong for the once in a lifetime experience!