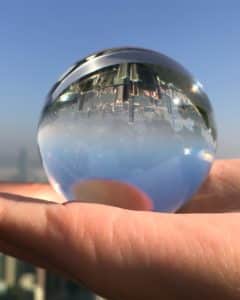 Hong Kong is a vibrant, densely populated urban city, famous for its skyscraper-studded skyline. While it is largely cosmopolitan and modern, visitors are still able to immerse themselves in Chinese culture from food, festivals and fashion. Having been a British Colony for many decades, Hong Kong is a terrific example of East meets West, making it an exciting destination for tourists of every kind.
In this post, I'm going to highlight my top places to visit when in Hong Kong!
Sky Terrace at The Peak – The Peak is often dubbed Hong Kong's most spectacular destination, but even just getting to it can be almost as spellbinding. The Peak Tram opened in 1888 for the exclusive use of the British governor and The Peak's residents, but today it can be enjoyed by everyone as the steepest funicular railway in the world. The journey takes only seven minutes and is a visual experience to remember, as skyscrapers glide past at what appear to be impossible angles while the tram makes its ascent. Once you reach the top, check out the fun dining and shopping under the t

he unmistakable wok-shaped roof of The Peak Tower then 

take in the majestic view of the Hong Kong Skyline from Sky Terrace 428.
Take and evening cruise on the Aqua Luna in Victoria Harbour – The Symphony of Lights cruise has the best seats in town for Hong Kong famous lights and laser show that illuminates the harbour and the city. Relax on a lounge bed, sip on a refreshing drink and soak up the sights and sounds of Hong Kong's harbour and stunning skyline on the 45 minute Harbour Cruise. Join our Sunset Cruise and see the sparkling city lights illuminate over an aqua luna Sundowner cocktail.
Lantau Island – Hong Kong's largest outlying island is home to so many great sights such as the Ngong Ping 360 Cable Car, Big Buddha, Po Lin Monastery, Tai O Fishing Village and Hong Kong Disneyland so it's an absolute must visit.
The Ngong Ping 360 Cable Car is a visually spectacular 5.7km bi-cable ropeway. Visitors will enjoy some of the best views during their joyful 25-minute ride, featuring a breathtaking panorama of the Hong Kong International Airport, verdant, mountainous terrain of Lantau Island, Tian Tan Buddha and the 360-degree view of Ngong Ping Plateau. The all glass gondolas, some with a glass bottom floor, take you to the gates of Ngong Ping Village.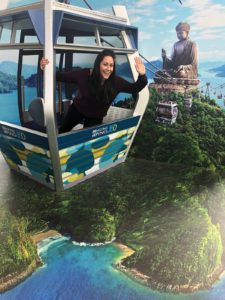 Once arriving at Ngong Ping Village, you can relax with a cup of tea, shop for some fun souvenirs or grab a bite to eat. In fact, when visiting the Po Lin Monastery, you can indulge in a full vegetarian lunch!
The remote Po Lin Monastery, hidden away by lush mountains, became a popular attraction when the extraordinary Tian Tan Buddha statue (also known as the Big Buddha) was erected in 1993. Sitting 34 metres high and facing north to look over the Chinese people, this majestic bronze Buddha draws pilgrims from all over Asia.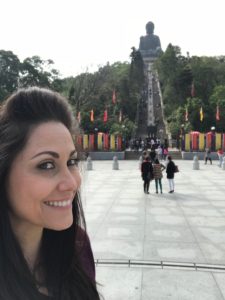 The eyes, lips, incline of the head and right hand, which is raised to deliver a blessing to all, combine to bring a humbling depth of character and dignity to the massive Buddha, which took 12 years to complete. Climb the 268 steps for a closer look at this remarkable statue, and to enjoy the sweeping mountain and sea views that can be seen from its base.
Opposite the statue, the Po Lin Monastery is one of Hong Kong's most important Buddhist sanctums and has been dubbed 'the Buddhist World in the South'. Home to many a devout monk, this monastery is rich with colourful manifestations of Buddhist iconography and its pleasant garden is alive with birdsong and flowery scents.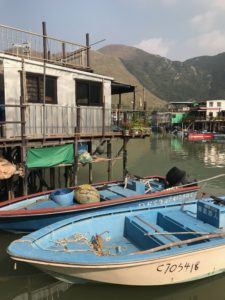 A quick taxi or bus ride down the mountain will take you to the water's edge and Tai O Fishing Village. Hong Kong's western outpost – retains the city's indigenous heritage, combining native rural charm with a contemporary twist. Harbouring distinctive traditions and rich geographic wealth like the waterways flowing between its stilt houses, Tai O is widely hailed as "the Venice of the Orient". Take a walk through the village and also hop on a boat to search for the famous pink dolphins!
Now, located off the Sunny Bay train stop, you can hop on the Disneyland Express train and head over to the magic kingdom. Hong Kong Disneyland boasts 3 lovely hotels and the theme park itself. Home to unique rides such as the IronMan Experience and Mystic Manor, if you're a Disney Fan, be sure to add this park to your list!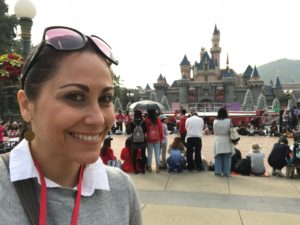 Wong Tai Sin Temple – Located in the heart of the city, the Sik Sik Yuen Wong Tai Sin Temple is where worshippers pray for good fortune through offerings, divine guidance and fortune telling, especially during Chinese New Year period. The temple's claim to 'make every wish come true upon request' might have something to do with its popularity. Home to three religions (Taoism, Buddhism and Confucianism), its natural setting and beautifully ornamented buildings make it as much a scenic attraction as an important religious centre.

Be sure to divine the future with "chìm" – bamboo "fortune sticks" at are shaken out of a box on to the ground and then read by a fortune-teller.

Old Town Central –   Beneath the stunning skyline of Central, history, arts, food, and culture flourish in one of the city's oldest and most archetypal neighbourhoods. East and West, past and present, traditions and innovation, excitement and tranquillity — this is where Hong Kong's contrasting attributes coexist, blend and collide. And as a microcosm of the city, it's a perfect starting point for visitorsThese self-guided walks explore the heart of the neighbourhood such as Hollywood Road. One of the first roads built in Hong Kong. Chinese traders first brought their goodies from across the border to sell and traded with British and European traders. It's a commercial spirit that continues to flourish today. Hollywood Road has evolved as an art hub, with various contemporary art galleries, antique shops and boutiques.One of the coolest things in this area is PMQ. PMQ was a grade three historical site built in 1951 as the Police Married Quarters and revitalized into a unique hub of broad appeal to serve the evolving creative industries in 2014. Now, it's a creative and design hub with studios for creative talents to work in, as well as design and pop-up stores. PMQ offers a variety of programs, featuring innovative designs from young and emerging talents to more advanced creative professionals, to inspire creativity and foster exchange of ideas. A really great place to find unique items and gifts while helping up and coming artists of every kind to build a thriving business.Just down the road from PMQ is the Man Mo Temple. Man Mo Temple or Man Mo Miu is Cantonese for Wen Wu temple, a temple for the worship of the civil or literature god Man Tai / Man Cheong and the martial god Mo Tai / Kwan Tai. Built in 1847, this remains the largest Man Mo temple in Hong Kong. To pause for a moment's respite under its giant hanging incense coils makes for a pleasant contrast with the hectic pace of the nearby financial district.
Walking Tour of Sham Shui Po & Shek Kip Mei Districts – Barely changed since the 1960s, Sham Shui Po is one of Hong Kong's oldest districts. You' will find officially conserved and revitalized heritage sites and historical buildings. Young artists and designers from all over the city congregate here. It is also best known these days for the vast array of electronics that are on offer here. Any journey through this neighborhood is not complete without sampling the classic Hong Kong food stall.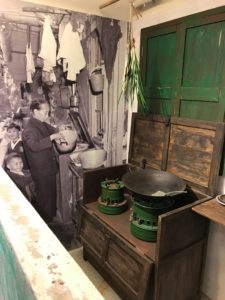 Revitalised from Mei Ho House, the only surviving Mark I H-shaped resettlement block built in 1954, the hostel provides 129 rooms which are renovated from the original units. The hostel is equipped with an incredible heritage museum to introduce you to the district's unique history and culture.
On your walk through the areas, be sure to stop by the Kung Woo Beancurd Factory, a Michelin Guide recommended local restaurant. Taste one of the classic favourite dessert of many Hong Kongers, tofu pudding. Plus make it a point to stop at the flea market as well as hip stores popping up not only to revitalize the area but also to help spark creativity and entrepreneurialism to future generations.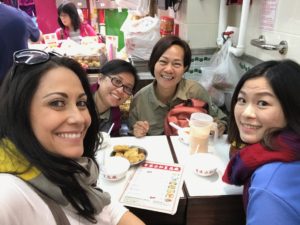 Lan Kwai Fong – If you're looking for a fun night out, look no further then Lan Kwai Fong. One of Hong Kong's most popular nightlife hot spots and home to over 90 restaurants and bars. The atmosphere ranges from stylish wine pairings to raucous jelly shots and the food on offer is as diverse as the clientele.
Now that you know what to see and do, next time I'll show you where to stay and eat! Stay tuned!
*Very special thanks to Discover Hong Kong for the once in a lifetime experience!