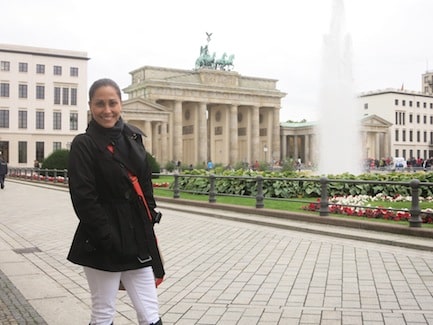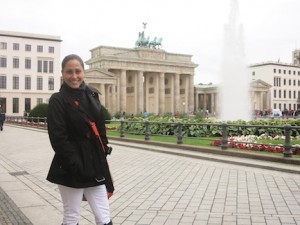 Ok, I'm tellin' it like I see it. Berlin is THE vegan mecca of the world! OMG! I had heard about it but it wasn't until I experienced it myself, in person, that it was true. From the worlds first vegan grocery store chain to an insane amount of vegan restaurants, Berlin is hip, cool and super progressive. Not to mention, affordable!
Of course, you can't miss the sites! The city is a modern metropolis that is home to some of the world's most important historic places and tours. My top picks are:
The historic Brandenburg Gate
The Berlin Wall
Alexanderplatz
The Holocaust Memorial
Third Reich walking tour
Checkpoint Charlie
It's a truly modern city, in fact it feels Like New York! But my oh my, come hungry because you will eat your face off! Let's start the food tour!
Let's start with pizza and the best place in Berlin (or anywhere really) is Sfizy Veg. Walking through the doors you are already pummeled by the heavenly aroma. And then you see the menu! a 100% vegan pizzeria and Italian eatery, Sfizy has over 100 kinds of pizza! The crusts, sauces and toppings are incredible and the portions are more than generous. It's best to try a bunch of varieties because it's hard to choose. And save room for tiramisu! Best.pizza.in.the.world! And the prices are great!
As mentioned, Berlin boasts the worlds first vegan grocery store chain. Yep, I'm jealous. But at least I got to shop till I dropped! Veganz is a 100& vegan grocery store that has an enormous variety of vegan goodies. But my most favorite was the insane variety of vegan cheese brands. And I hate to say it but the European brands blow the North American vegan cheese brands out of the water! I bought almost 10 different brands and flavors and fell in love! Additionally, the Veganz markets have a bakery and deli called Goodies Cafe, serving up awesome vegan treats, eats and beverages. If I lived in Berlin, I'd have to live near a Veganz!
Yum, I'm so excited to tell you about Kopps! Just walking in you feel cool! It's chic and hip and it has the menu to match. A fabulous bar and restaurant, stop in for a cocktail and appetizer or a delicious meal. Or both! They offer a great menu as well as specials that come with soup, entree and dessert as well as a drink. So of course I ordered a bunch of stuff! Serving German homestyle food, it's a great way to enjoy the flavors of the country in a super cool way!
If you're just looking for a drink and a snack, head over to Chaos Theorie. A 100% vegan bar, meet your friends for a drink or even a snack or tasty dessert. I started out with a vegan chocolate chip milkshake and moved onto an adult beverage ; ) And don't forget to have some strudel!
For a fine dining experience, dine at the Lucky Leek. It's classy, chic and beautiful as is the food. With dishes like seitan filet in spinach crepes and homemade tagliolini, it's hard to choose. So don't! Just enjoy it all or choose the tasting menu!
But I'm not stopping here! There is more next week!