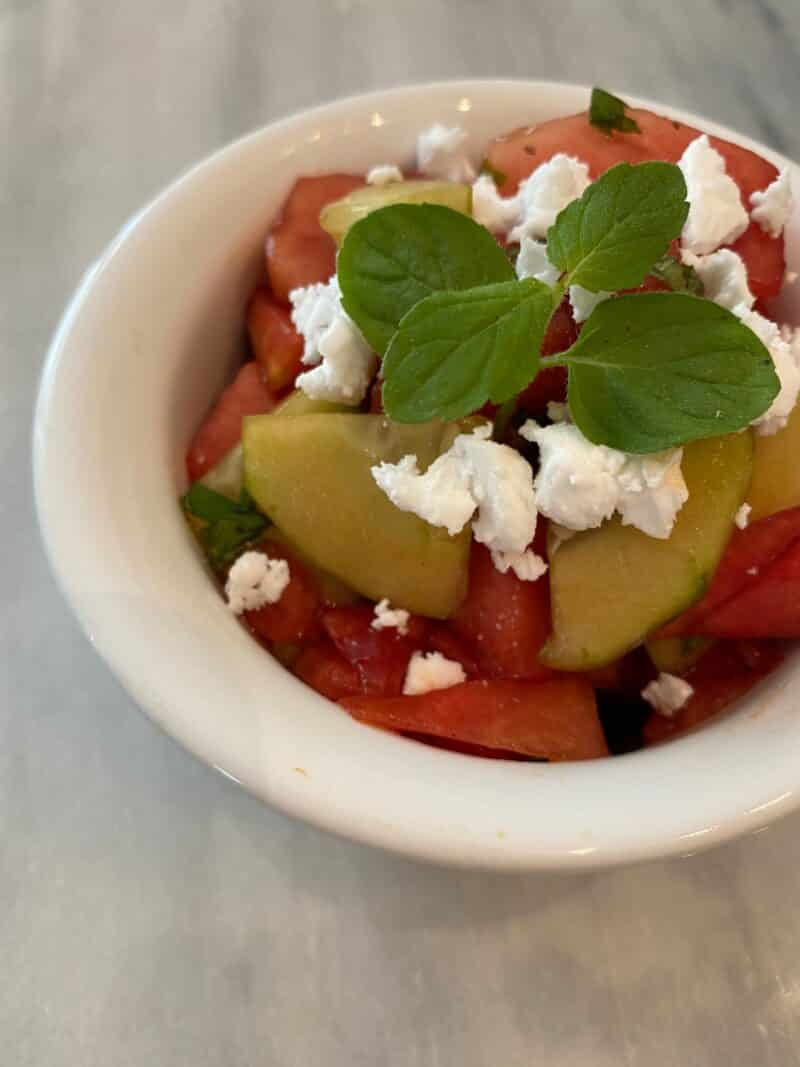 It's warming up and before you know it, summer will be here. And that means light summer salads! I've already been obsessed with this one so I'm sharing it now so you can get in on the summer salad action! I hope you enjoy this delicious vegan watermelon cucumber mint salad recipe!
4 cups cubed watermelon
1 large cucumber, peeled and chopped
Large handful of fresh mint, minced
1/8 – 1/4 cup olive oil
1/8 – 1/4 cup balsamic vinegar
Salt and pepper, to taste
Vegan feta cheese (I use Violife!)
In a medium serving bowl, add in the watermelon, cucumber and mint. Season with salt and pepper then drizzle on the olive oil and balsamic vinegar. Mix well making sure all ingredients are well coated. Adjust seasoning and dressing to desired taste. Top with crumbled vegan feta cheese and enjoy!