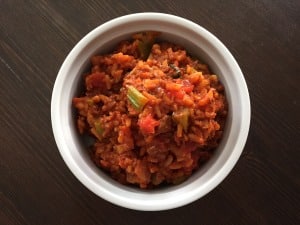 * This is a compensated campaign in collaboration with Hunt's and Latina Bloggers Connect
I LOVE making meals that can feed my family for a week and one of my hubby's faves is my Chunky Spanish Rice! It's bursting with flavor, chunky and crispy veggies and perfect for any weeknight meal.
And my secret ingredient is my fresh diced tomatoes and tomato paste by Hunt's! All Hunt's® tomatoes are grown in sunny California and canned within hours of being picked and then flash steamed. And cooking with Hunt's is more convenient than ever! Their Tetra Pak packaging keeps their all-natural products fresh, and its re-sealable design allows you to store for longer periods of time while maintaining its frescura (freshness)! Yum!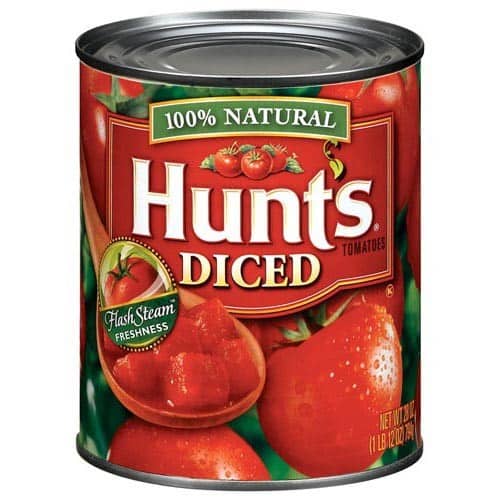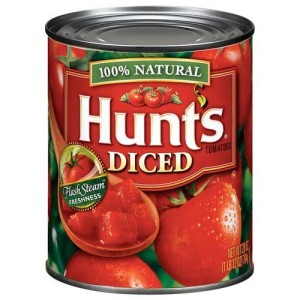 Since October is National Tomato month, now is the perfect time to try out any of Hunt's® Signature Recipes.  Hunt's® Signature Recipe CollectionTM combines carefully chosen ingredients so you can serve meals rich with flavor. Add to your culinary repertoire with these great meals that your entire family will love. Hunt's.com brings you easy ways to make recipes that will delight your family, and that don't fall short on big flavor!
In fact, many authentic Latin dishes call for the use of tomatoes, and Hispanic women are known for using fresh, natural, quality ingredients when they cook for their families. Cooking with fresh, natural and quality ingredients are a way of life for Latinas, a tradition passed down from their mothers and grandmothers.
So let's get to my Vegan Chunky Spanish Rice Recipe, one that I healthified and veganized from my mother-in-law's recipe and added my own Colombian twist too!
2 tablespoons Olive Oil
1 cups Brown or Basmati Rice
2 cups Water
1 Large Green Pepper, finely chopped
4 Stalks of Celery, finely chopped
1 Large White or Yellow Onion, finely chopped
14.5 oz Can Hunts Diced Tomatoes
Half of a 14.5 oz Can of Hunts Tomato Sauce
1 Package of Soy Chorizo, Tempeh Taco Mix, or Meatless Ground
Cajun Seasoning (or Paprika & Cayenne Pepper Mix)
Pinch of cumin
Salt & Pepper, to taste
Bring 4 cups of water to a boil.
In a medium bowl, add cajun seasoning or paprika/cayenne mix to dry rice and mix well and add into into boiling water and set aside to cook down.
Add olive oil to a medium pot and heat to medium. Saute peppers, onions, and celery until translucent but still crispy.
Add in the diced tomatoes and season with salt & pepper to taste.
Mix in your veggie mix, soy chorizo and tomato sauce to your finished rice. Incorporate well and serve!
Be sure to check out Hunt's Pinterest and Hunt's Facebook Pages to keep up to date with recipes, news and promos! Always prepare the best meals for your family by using quality ingredients such as Hunt's® Tomato Sauce and their variety of canned tomato products, which have no preservatives and are 100% natural.
* This is a compensated campaign in collaboration with Hunt's and Latina Bloggers Connect