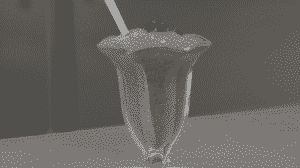 Learn how to make a a tasty frozen summertime treat
with only 3 vegan ingredients!
Blueberry Ice Cream on The Healthy Voyager's Global Kitchen hosted by Carolyn Scott-Hamilton!
Get your dose of sweet with this fun and easy recipe by The Healthy Voyager!
Watch the video below!
Blueberry Vegan Ice Cream Recipe
2 frozen bananas (Chop and peel bananas before freezing. Freeze for at least 2 hours)
1 cup frozen blueberries
2 vanilla beans, split lengthwise
Add bananas and blueberries into a powerful blender or food processor. Scrape vanilla seeds in from the beans and process or blend until creamy. Be sure to scrape down the bowl or pitcher to make sure all the ingredients fully blend in for ultimate creaminess!
Scoop into bowls or cones and top with blueberry sauce, vegan whipped cream and enjoy!
**Fun alternatives**
Chocolate lover – If you don't have vanilla beans and love chocolate, toss in an ounce of dark chocolate (chunk or chips). Yum! Sweet antioxidants!
Wine lover – For an adult version, nix the vanilla and toss in a couple frozen red wine ice cubes. Yep, still guilt free with the added resveritrol!
Peanut Butter lover – Love pb&j? skip the vanilla and add in a tablespoon of peanut butter!