It looks like the next celeb to go vegan is none other than hip hop superstar Usher, RadarOnline.com is reporting.
Apparently, this isn't the first time Usher has embraced a healthy diet, as he has dabbled in vegetarianism previously. Now, he's taking it to a whole new level by going 100 percent plant-based.
Not only is he doing his body good (have you seen his abs?), but he also wants Bieber to follow in his footsteps; after all, Usher basically discovered the singer on YouTube and is a mentor to the teen singing sensation.
A source revealed to RadarOnline.com, "Usher frequents a few vegan restaurants in New York City and not only loves the food, but feels like it's the healthiest way to live. He's desperate to get Bieber on the same health kick he is and thinks with all the touring and busy schedule he has, it would keep him energized."
Why the sudden passion for veganism? Usher's father died of a heart attack in 2008, and the 33-year-old doesn't want that for himself, the source said
"Usher is really close to Bieber so he's pushing the importance of eating healthy on him and it's something he takes really serious," the source also said. "So far Bieber's not feeling it, but he looks up to Usher as his mentor, so it won't be ruled out!"
Maybe Usher can get a helping hand from Ellen DeGeneres, since she is an avid vegan and seems pretty close to Bieber. Do I foresee a joint venture in the future?
The best of luck to Usher and his new endeavor!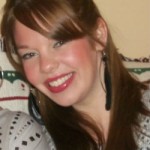 About The Author
Allyson Koerner is a graduate from Emerson College where she obtained her Master's in Print & Multimedia journalism. Currently writing "good gossip" for Eco News Network, Ecorazzi and now The Healthy Voyager, she is just a small town girl trying to make it in the journalism world.