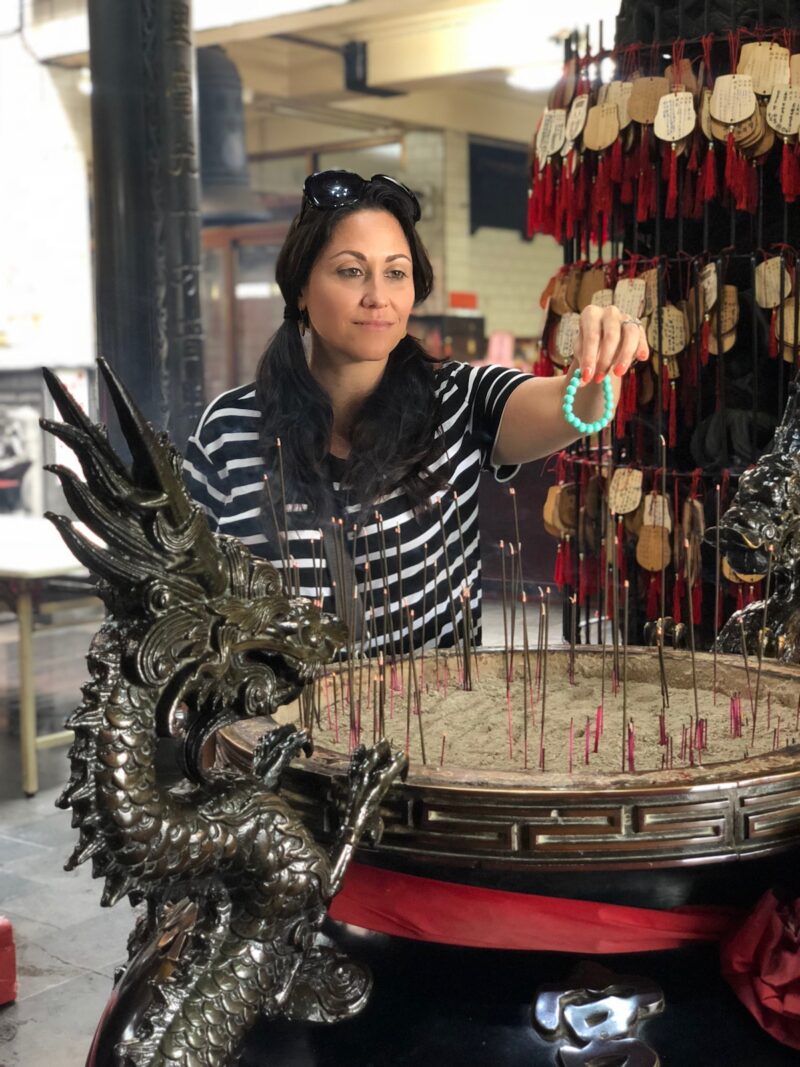 I covered Taipei and Sun Moon Lake so now it's time to head south to Kaohsiung! A large port city in southern Taiwan, it is home to a towering skyline of skyscrapers and is also known for its diversity of lush parks. The Love River is the heart of the city with walking paths and cafes along its banks and fun cruise boats. Adorning one of the Lotus Pond is the Dragon and Tiger Pagodas, plus, visitors can take ferries to nearby islands for snorkeling, diving and beachy fun!
Where to stay? The H2O Hotel of course! A fairly new addition to the Kaohsiung skyline, the H2O has a cool, soft blue design that looks like a water feature, decorating the night sky of North Kaohsiung.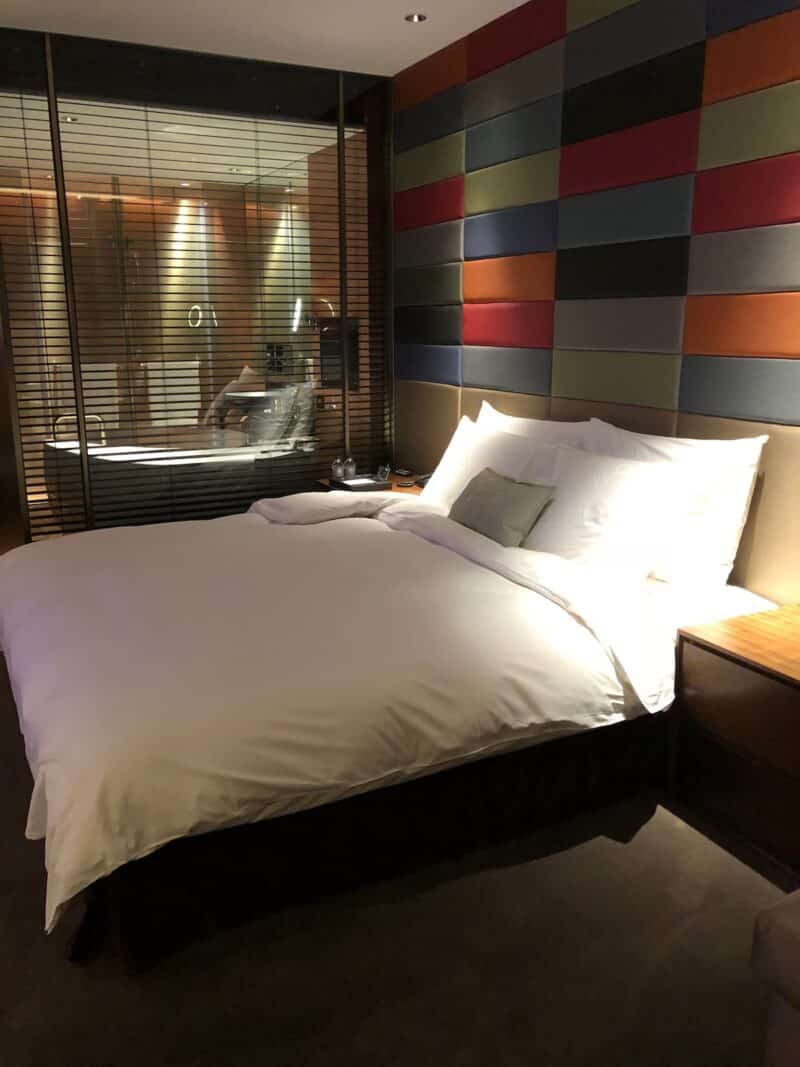 Now the inside is ultra cool, boasting modern suites, high end dining and a rooftop pool and bar. Great for all sorts of travelers, including business as their club lounge is full of wonderful amenities including all day wine, coffee and snacks!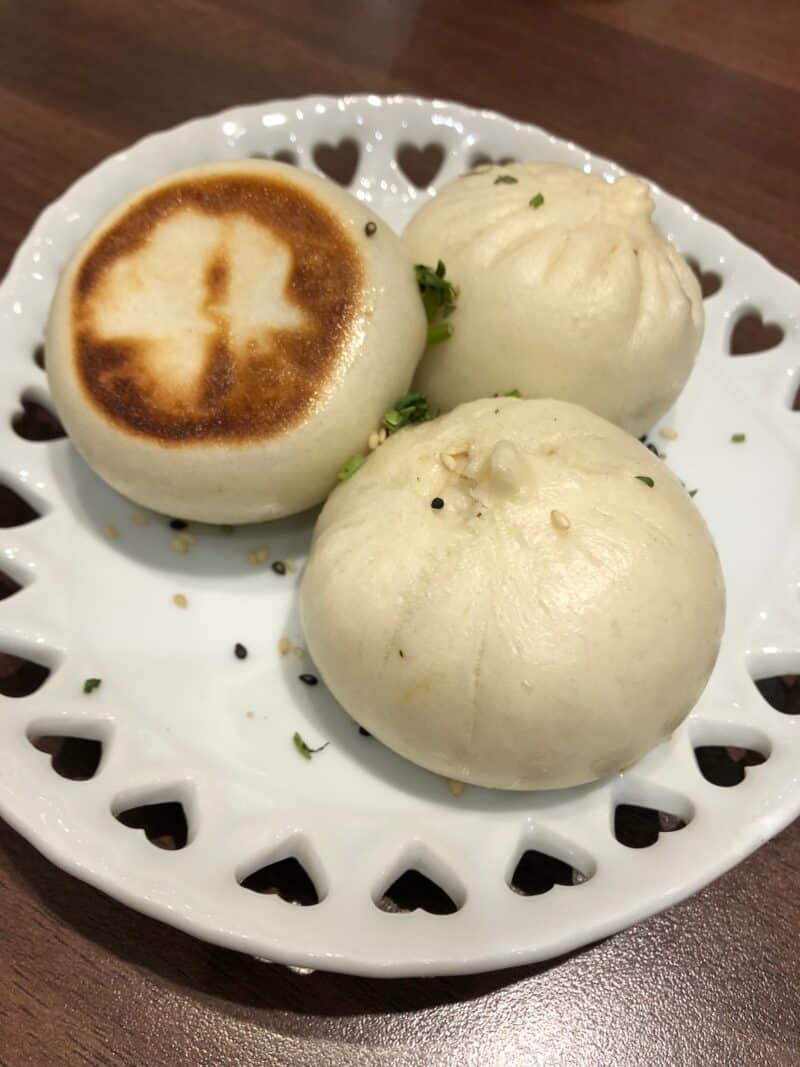 Ok, where to get some grub is up next! Just around the block from H2O, I stumbled upon Lite Dim Sum. I was so excited that I ordered just about half the menu! Not only was the restaurant adorable, the food was fresh and delicious. Such a perfect little hidden gem in the Gushan District.
hi lai vegetarian

For a high end experience, head over to Hai Lai Vegetarian.  The first five star hotel branded vegetarian restaurant in Taiwan, Hai Lai is home to five star caliber chefs, natural ingredients, and cuisine styles that span the globe.Working directly with organic farms, Hi-Lai Vegetarian selects only the finest organic rice, vegetables, beans, and fruit. They create new tastes and flavors using only the freshest in-season ingredients such as organic tofu, quinoa imported from Chile, handmade soy sauce and other amazing ingredients. So I recommend you run, don't walk to Hai-Lai for top notch, gourmet, vegetarian Dim Sum!
Located in the Xing Xing district, be on the lookout for Double Veggie. A wide variety of vegetarian Asian cuisine from Sushi to Indian eats, DV is a great little place with something for everyone!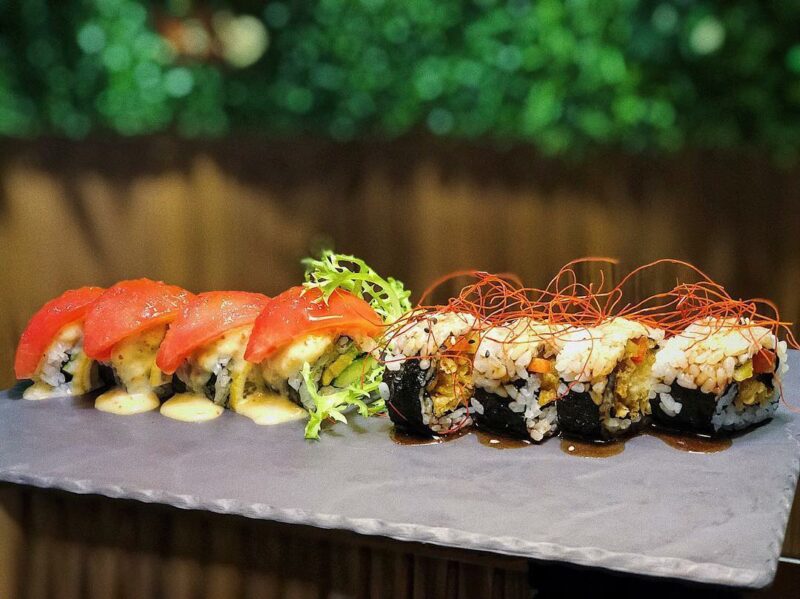 Now you can't leave Taiwan without visiting a night market. Chock full of street food, souvenirs and other kooky stuff you should probably spend your money on (Penis shaped Pineapple Cakes to bring back to your office mates perhaps?) Liuhe Night Market was a great choice when bouncing around Kaohsiung. One nice, open road, lots of goodies to choose from and easy to get to from anywhere in the city.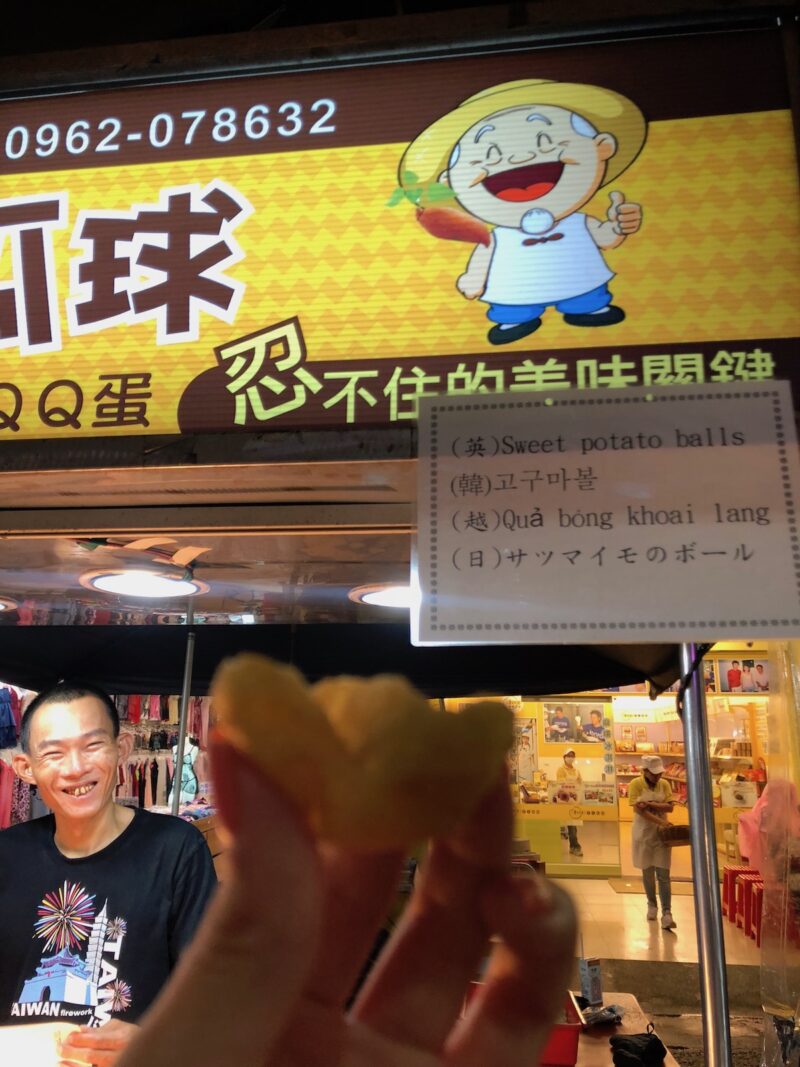 Now, anyone who knows me, knows that besides being on the hunt for great vegan food and kooky adventures, speakeasies are top of my list. Taiwan has a budding speakeasy scene and I was really happy to have found Mini Fusion. Finding it is half the fun as it is located in a residential area so it looks like a random apartment facade but you walk in and it's a proper bar with bartenders who take their jobs seriously. Always a good time!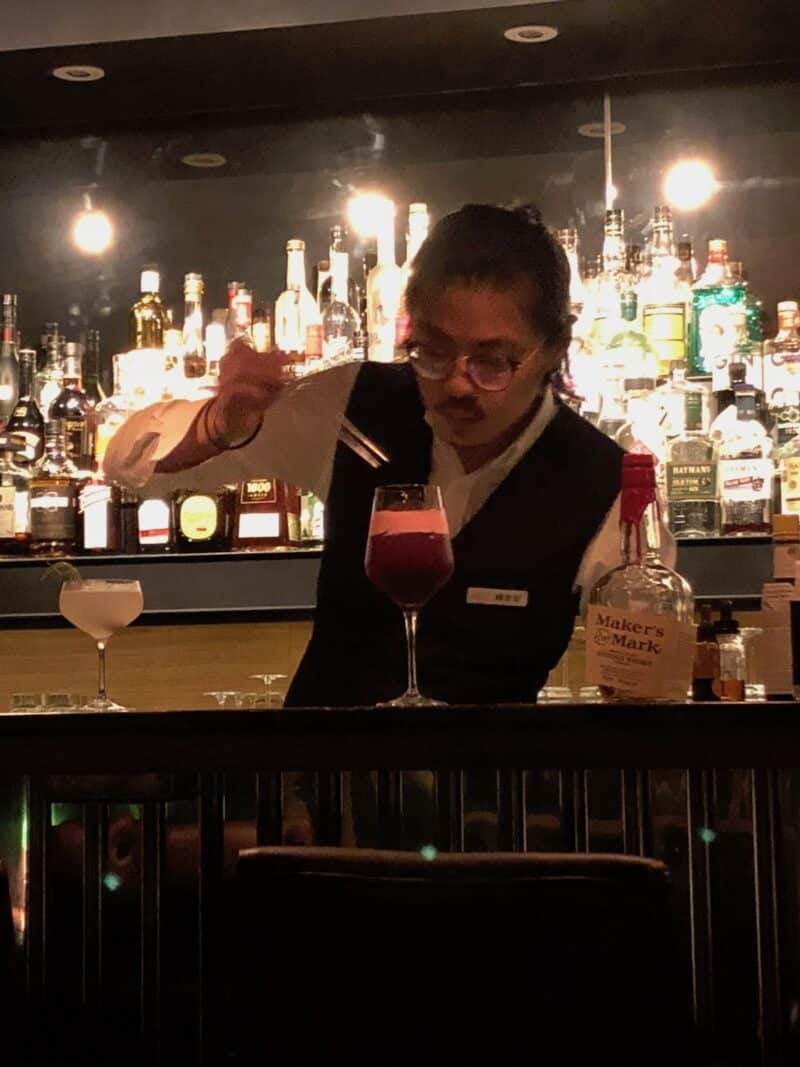 And as mentioned, be sure to check out the Dragon and Tiger Pagodas on the Lotus Pond.  Located in the Zuoying District, Kaohsiung, Taiwan. The temple was built in 1976. One of the towers is the Tiger Tower, the other the Dragon tower and both a just a hoot to walk through and climb to get that awesome shot for the gram ; )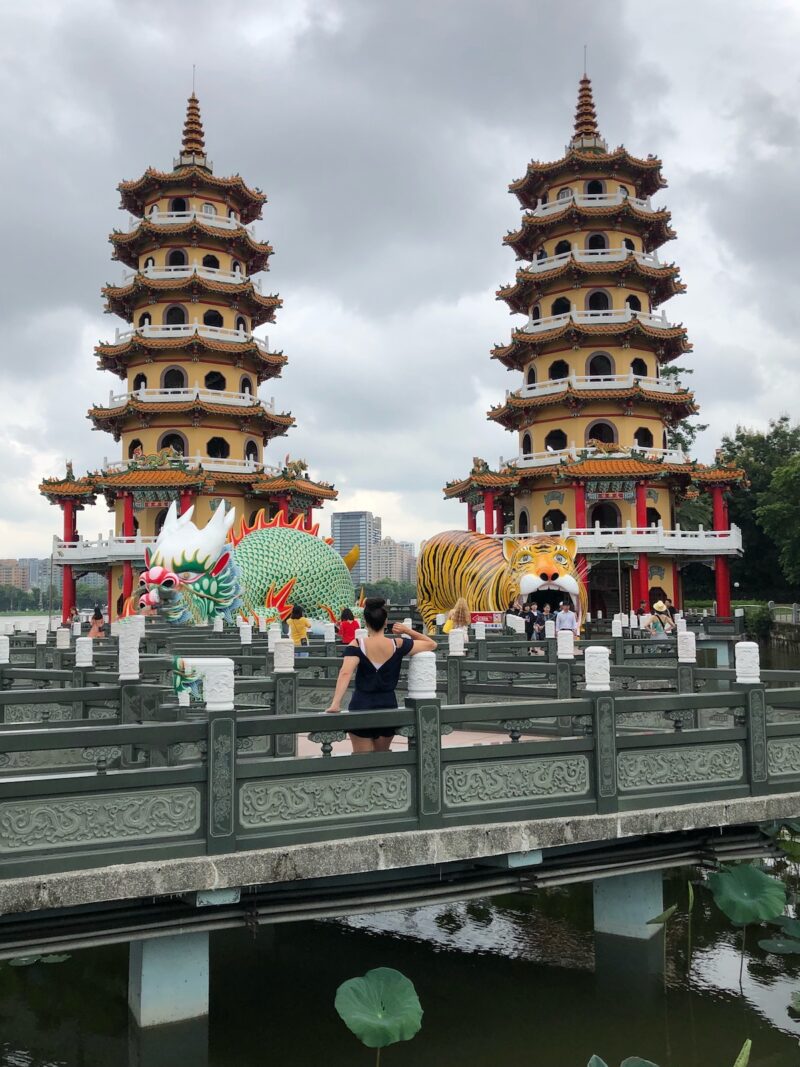 That's not all, Tainan is next on my Taiwan trip! Stay tuned!
*Special thanks to Discover Taiwan for the incredible trip and experience!