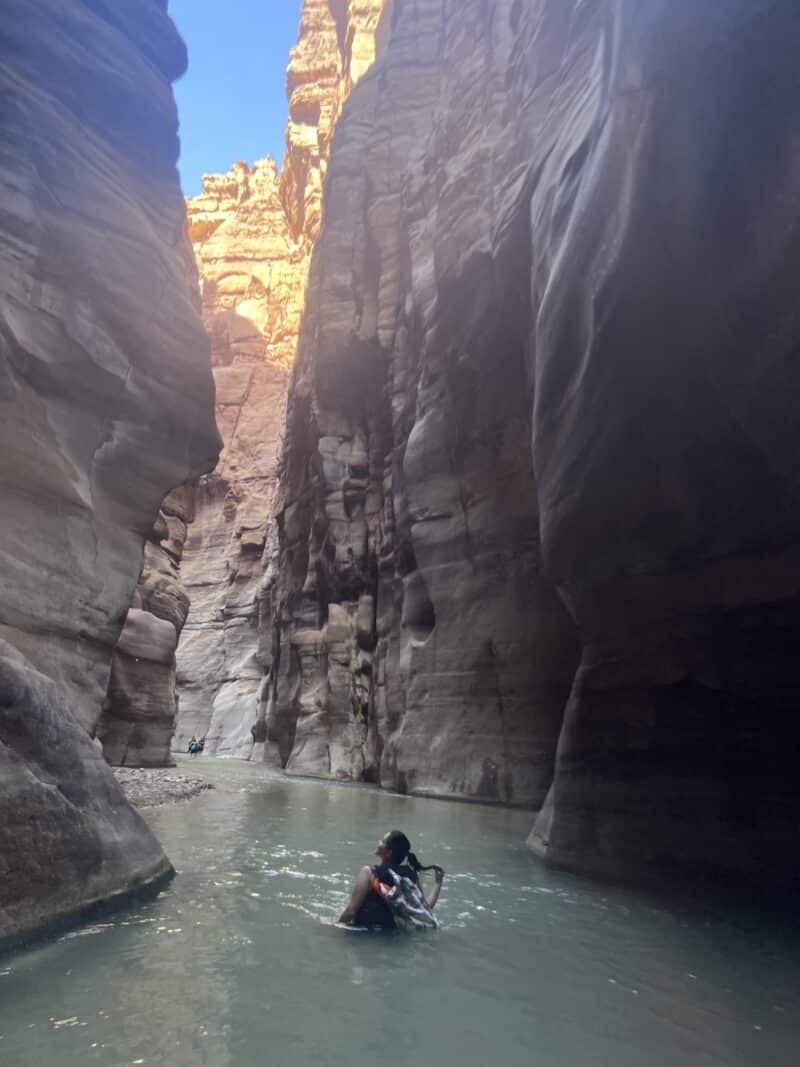 We've made it to my fourth and final installment on my Jordanian adventure! Be sure to check out the previous write ups on Amman, Petra and Wadi Rum so you get a comprehensive view on where you'd like to visit when you plan your trip to Jordan.
While Jordan may seem to be quite rocky, sandy and mainly desert, there is another, more refreshing side of Jordan that offers quite a bit of relaxation. Cool off from all the desert activities in the wild water wading wadis found in Jordan from the Read Sea, Dead Sea and even water canyoneering!
Jordanian Coastline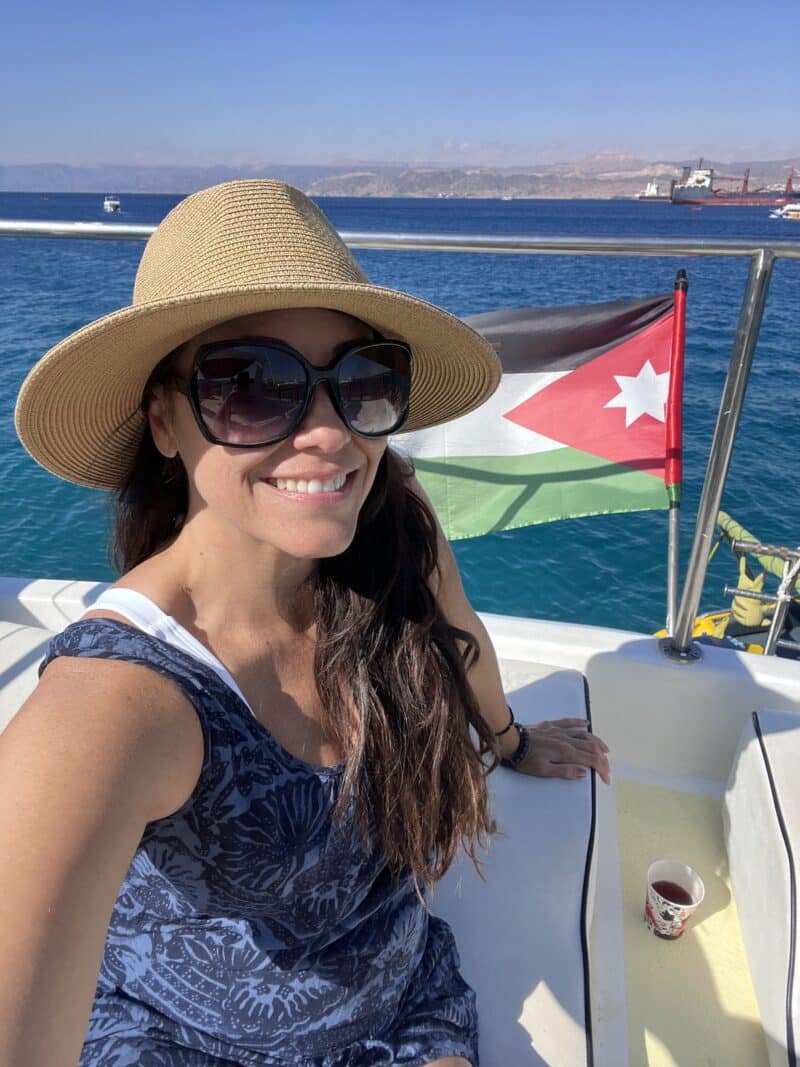 Jordan's western coastline is made up of the Dead Sea and a tiny portion of the Red Sea on the Gulf of Aqaba, stretching a mere 16 miles. For those who want to experience a bit of the beachy side of Jordan and wave to Egypt while soaking in some sun, travelers should seek out some time in Aqaba.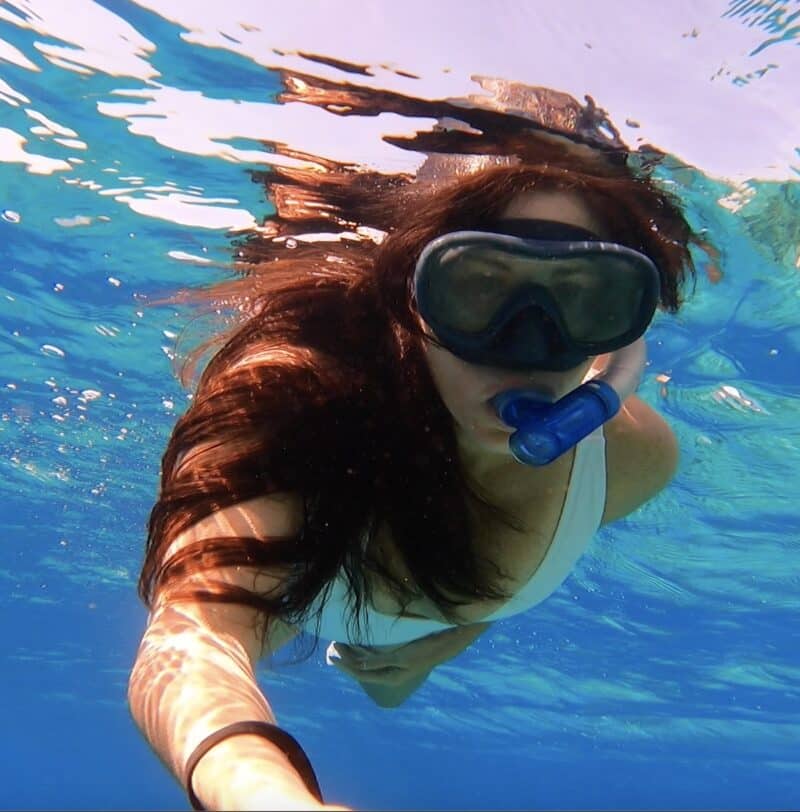 Aqaba is a historic port city nestled on the Red Sea in the southern part of Jordan. With a rich history dating back to the ancient Nabatean civilization, Aqaba is a popular tourist destination renowned for its beautiful beaches, world-class diving and snorkeling sites, and rich cultural heritage. The city is home to a range of attractions for visitors, including the Aqaba Castle, the Aqaba Fort, and the beautiful Aqaba Public Beach. With its strategic location, Aqaba is also an important commercial hub and a gateway to neighbouring countries in the Middle East. If you're planning a visit to Jordan, a trip to Aqaba is definitely worth it. From its rich history to beautiful natural scenery, there's something for everyone in this beautiful historic city.
Where to stay in Aqaba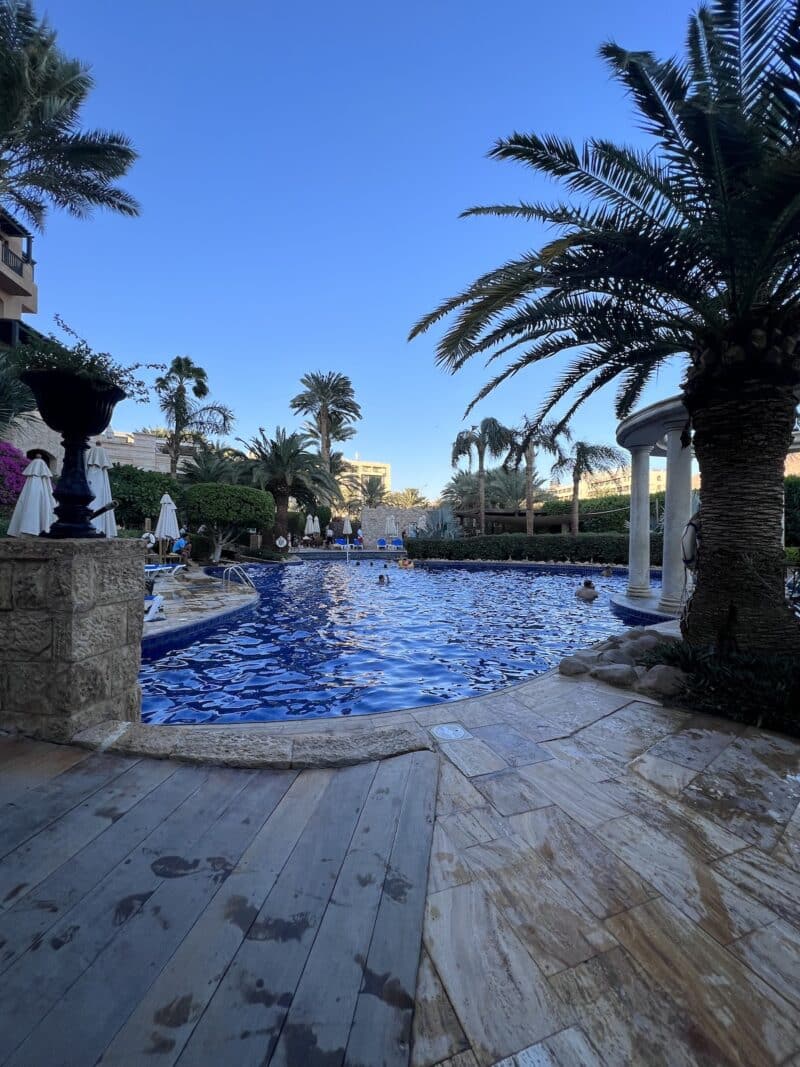 There's no place better for water lovers than the Movenpick Aqaba. Boasting its own private beach and numerous photo worthy pools, it is the perfect place to replenish and relax under the Jordanian sun.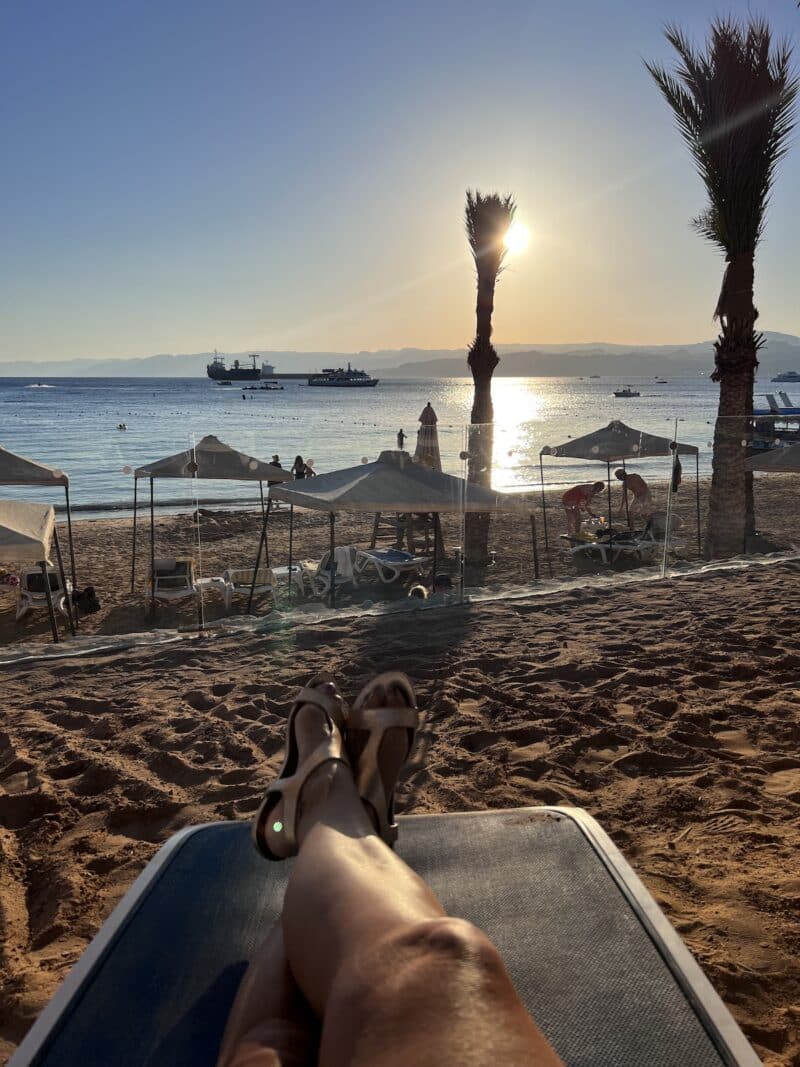 Located in the centre of Aqaba Jordan, with a magnificent view of the Red Sea and coloured mountains, providing guests with world class dining, spa and hospitality. The luxury hotel is located 10 km from King Hussein International Airport, near the archaeological sites of the Islamic city of Ayla.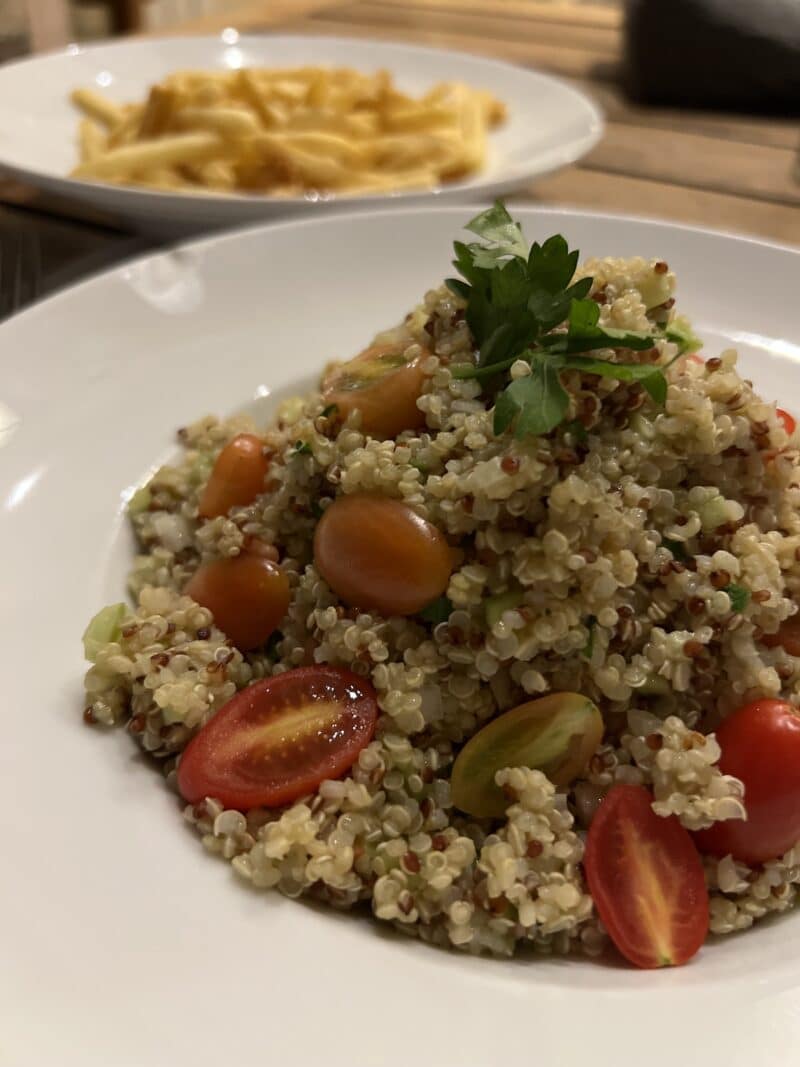 With 7 dining options from buffet to cafe, fine dining to gastropub, poolside and beachside, The Movenpick has plenty of international options for every kind of traveler, even plant based-diners. But as I mentioned, the Movenpick Aqaba celebrates water what with an extensive list of water activities they can set you up with beachside or on a day boat trip as well as on site at one of their picturesque pools, rooftop or sea level or better yet, a soak in their beautiful spa.
Dead Sea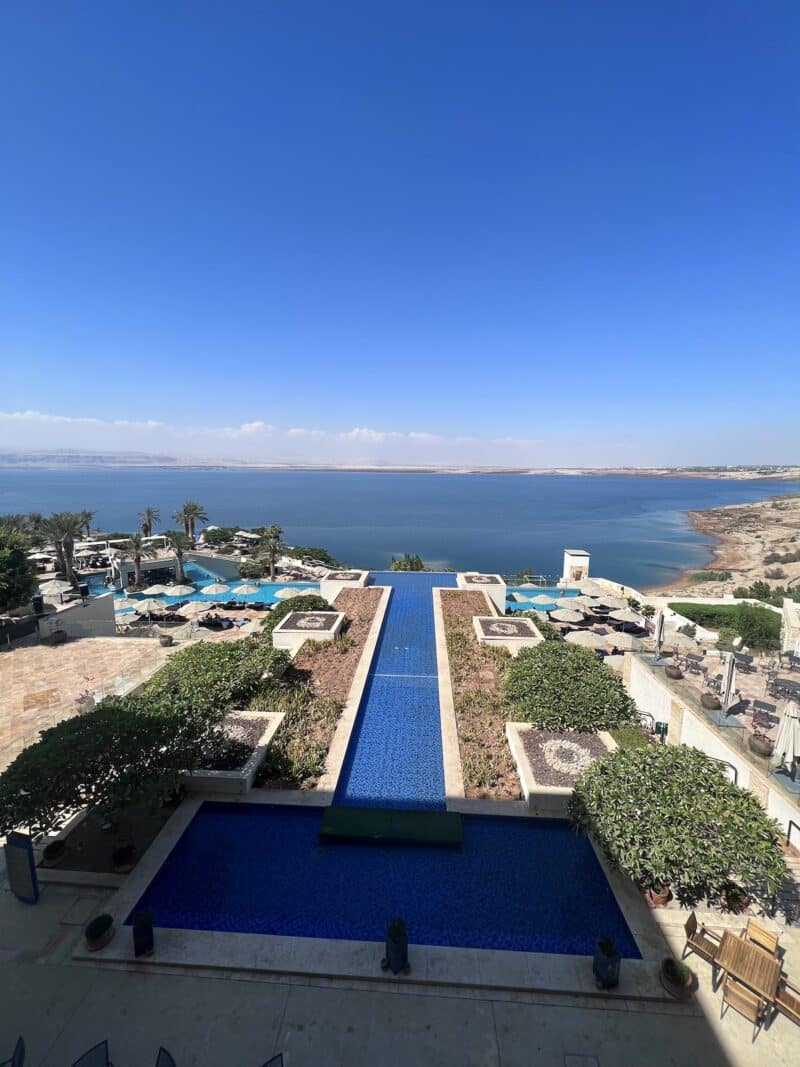 Arguably another iconic destination that folks travel to Jordan for is to get a glimpse of and to float in the Dead Sea. And there's no place else in Jordan better to experience it than Hilton Dead Sea Resort and Spa.
With luxurious suites with balconies that face the waterfront, the Hilton is built in such a way that it cascades down the hill with different levels of places to dine, drink, swim and relax, all with sweeping views of the Dead Sea and neighboring Israel, from sunrise to sunset.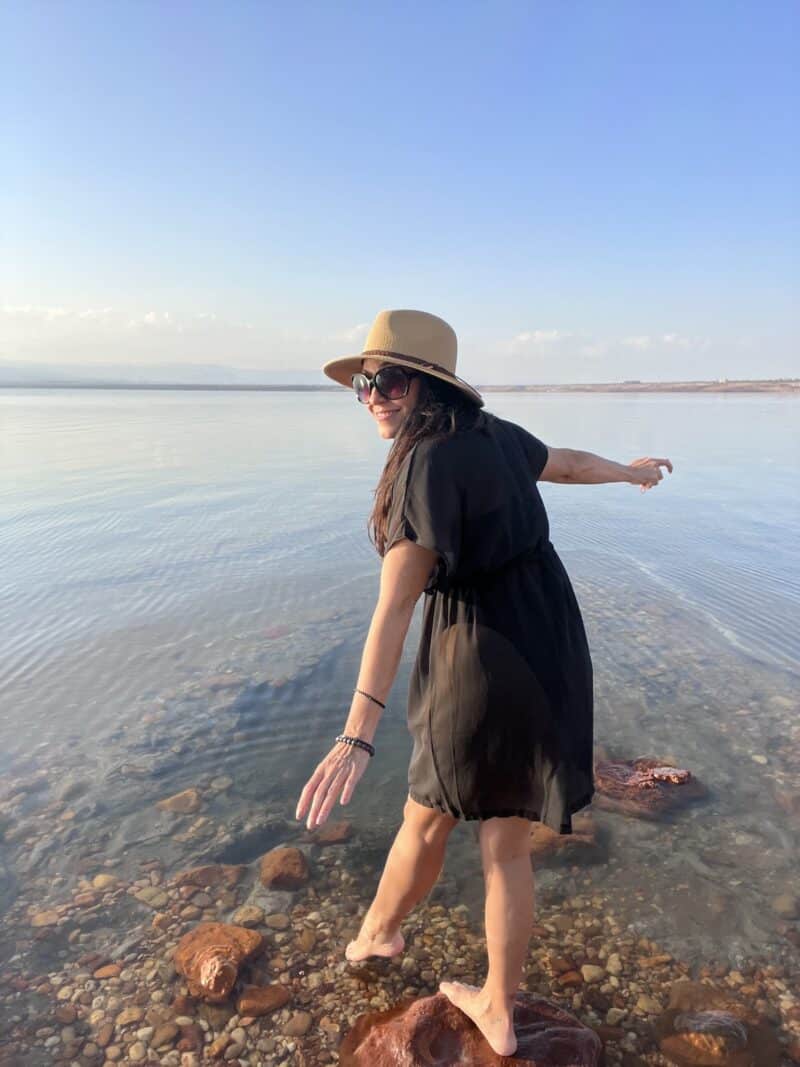 Sitting at the lowest land point on earth, with direct access to the Dead Sea beachfront, guests can enjoy massage treatments, a rooftop bar, a kids' pool, family pool, and two infinity pools as well as drinks and dining at any of their 6 on site onsite international food and beverage concepts from buffet to fine dining to poolside. Explore Lebanese, Italian, patisserie, and international offerings across their fabulous restaurants and bars as well as live DJ sets an entertainment at various sites on the property.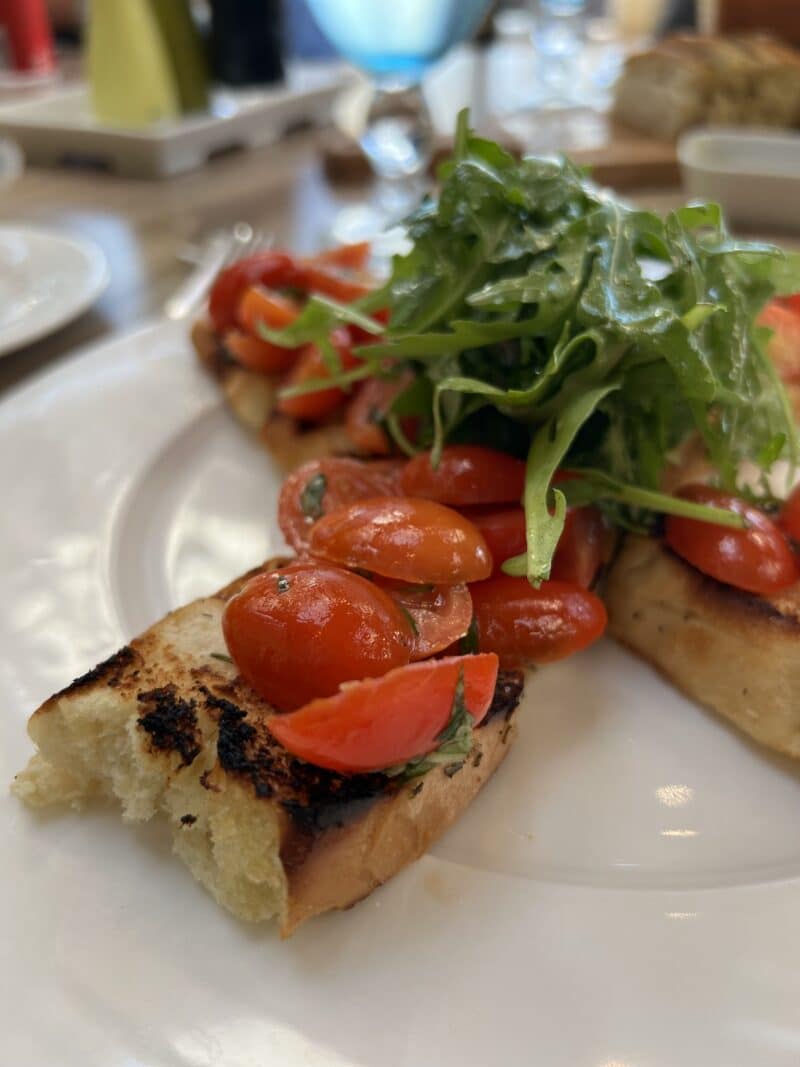 Also, be it mud or salt, don't skimp on a spa treatment using the local ingredients!
Wadi Mujib
Guests can spend time mudding up and floating effortlessly in the Dead Sea but for me, my pick of what to do nearby is doing an adventurous water hike through the Siq Trail at Wadi Mujib.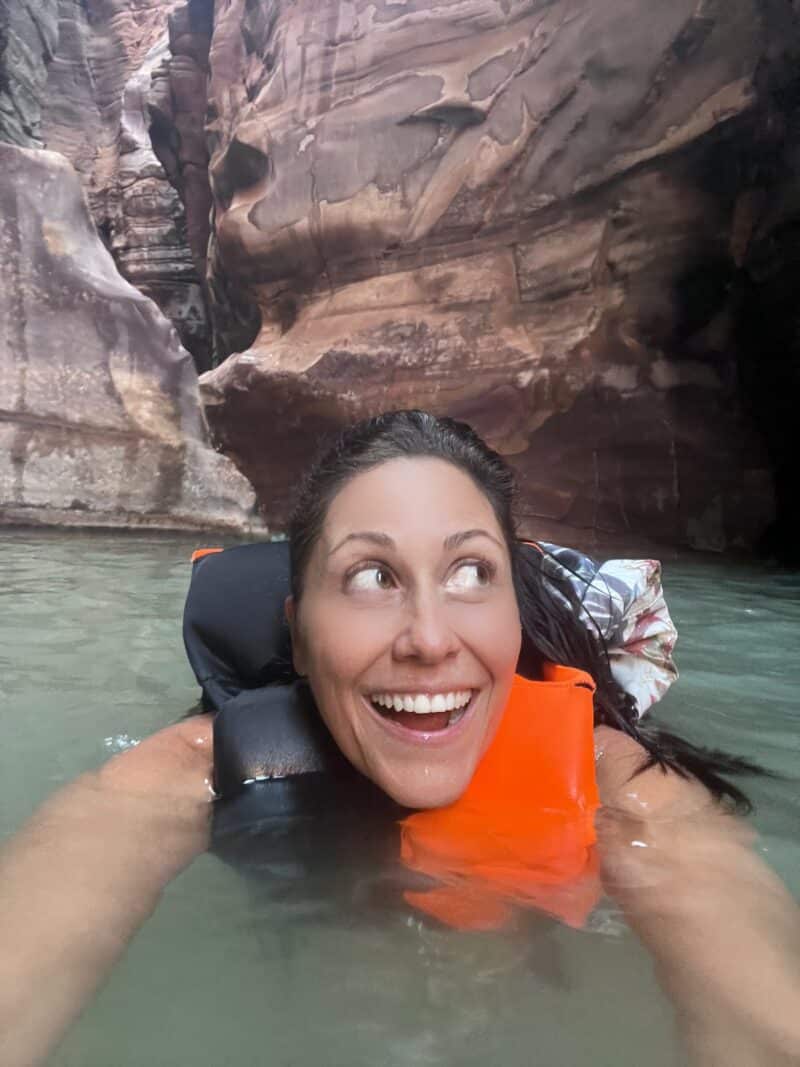 The trail starts at Mujib Adventure Center where you will take the cantilevered walkway and follow the course of the river between the towering sandstone cliffs to the base of a large waterfall. Depending on seasonal rainfall levels, the gorge may contain pools deep enough for swimming. This is an ideal walk to take slowly and enjoy the cool water and shade, especially in the heat of summer. This activity is only available during the summer; depending on weather conditions.
I absolutely recommend water shoes with good tread as the rocks are slippery and the currents can be quite strong in some areas. Wear a swimsuit and only bring waterproof items in a wet bag as if you want to make it to the waterfall at the end, you will definitely be submerged and swimming in many parts of the trail. There are several places where ropes assist you but you should definitely be able to swim and pull yourself up some boulders without assistance, just in case.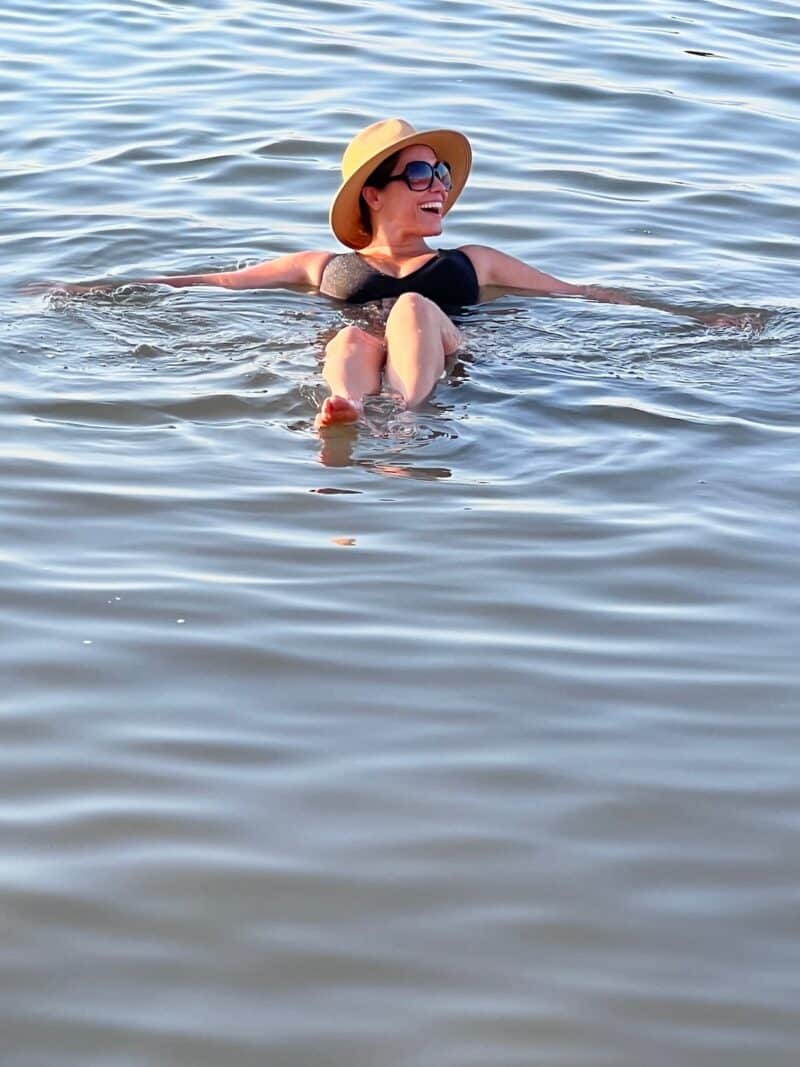 So be sure to pack your swimsuit for all of the fun aquatic activities found in Jordan from the Read Sea, Dead Sea and water canyoneering. That concludes my Jordan coverage but there is so much more coming up soon so stay tuned!
*Special thanks to Jordan Tourism and IFWTWA for the incredible trip