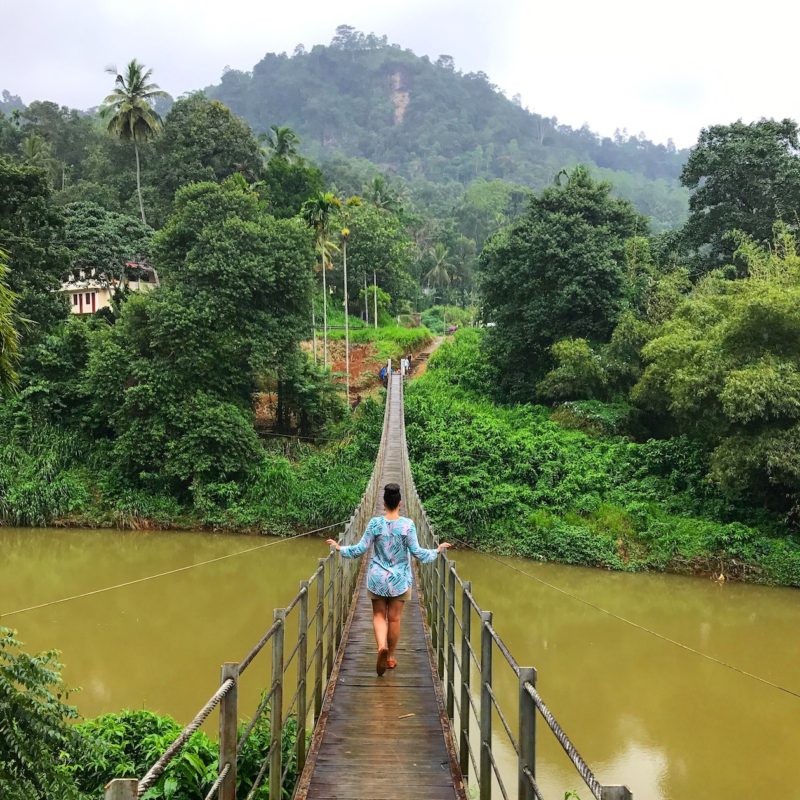 A peaceful island located in the middle of the Indian Ocean, Sri Lanka has been popular with tourists for several years due to the versatility and variety of things to do while on vacation. Sri Lanka is also known for its enchanting culture that impresses and immerses tourists. 
When visiting Sri Lanka, ensure you have everything you need, including local currency (the Sri Lankan rupee) and the correct legal requirements to enter the country. Preparation before travel will ensure everything goes smoothly on your journey abroad.
As well as boasting seven UNESCO World Heritage Sites, Sri Lanka is also great for those who want to kick back and relax on vacation, offering coastal stretches, nature reserves, and more. If you're looking for special things in Sri Lanka, we have a list of what to see.
What Special Things Should I See in Sri Lanka?
There is plenty to see and do in Sri Lanka, therefore knowing what you want to see means you won't miss out! Here are some of the most special things you should make time to see in Sri Lanka.
Sigiriya (Lion Rock Fortress)
One of the most iconic landmarks within Sri Lanka, Sigiriya, (or as its lovingly known, Lion Rock Fortress) has a breathtaking 1200 steps to the top. You can either walk or ramble to the top of this structure, which offers unparalleled views of Sri Lanka.
Lion Rock Fortress is regarded as a UNESCO World Heritage Site and dates all the way back to the 5th century AD. The attraction has served as both a Buddhist monastery, as well as a Royal Palace. 
To avoid the crowds, visit this monument in the morning, which is also the coolest part of the day.  
Udawalawe National Park
If you're interested in the local wildlife, this exotic National Park has it all. There are over 400 elephants residing in Udawalawe, often roaming free among the grassland for tourists to witness. 
The Udawalawe National Park is also home to other creatures including rare birds, the Sri Lankan sloth bear, which is endangered, and leopards. For more spotted exploits, the Yala National Park is the largest leopard sanctuary in Sri Lanka, meaning seeing one is almost certain!
Dambulla Cave Temple
Another UNESCO World Heritage Centre, this site is one of the best-preserved in all of Asia. As well as offering unparalleled beauty, the caves share a history as home to Sri Lankan Buddhist monks and are still a worshipped place today.
Visit the Golden Buddha Statue located within these caves, as well as The Cave of the Divine King. Several Monastic areas are still in function, so ensure to be respectful by covering your shoulders and legs while exploring.
Hill Country's Haputale Mountains 
If you're a fan of tea, then this attraction is for you. Sir Thomas Lipton founded his tea empire in this area, and would often sit to watch the world from this location. While it is possible to ride in a car to visit, a Tuk-Tuk ride is also a great way to get around!
It is recommended to visit early in the morning, as occasionally the afternoon fog can obscure the beautiful view offered by the mountain.
Kandy
Previously the last capital ruled by the ancient kings, Kandy is a city situated by Kandy Lake (also known as Bogambara Lake) in the Sri Lankan highlands. Enjoy a stroll around this beautiful lake and take in the sights of Kandy.
Within Kandy is the Temple of the Sacred Tooth Relic, which is an essential part of Sri Lankan history. The sacred tooth is said to have belonged to Buddha himself, and many wars have been waged in history over the tooth.
While visiting the Temple of the Sacred tooth, add your own votive candles and offer petals to blend in with the locals. Kandy also gives visitors the opportunity to visit a tea plantation and brew their own custom blend to enjoy!
Why is Sri Lanka worth visiting?
With so many special things to enjoy in Sri Lanka, there's no wonder it is so popular with tourists and travelers. Offering both modern delights and snippets of history, Sri Lanka offers something for everyone and is sure to satisfy any visitors.